In my previous article "Photography or Promptography" I talked about how artificial intelligence is revolutionizing the visual language; how it is making us question axioms that seemed consolidated and how it is causing a schism in the photographic world. In this article I will talk about Waitography, that is, the photography of waiting.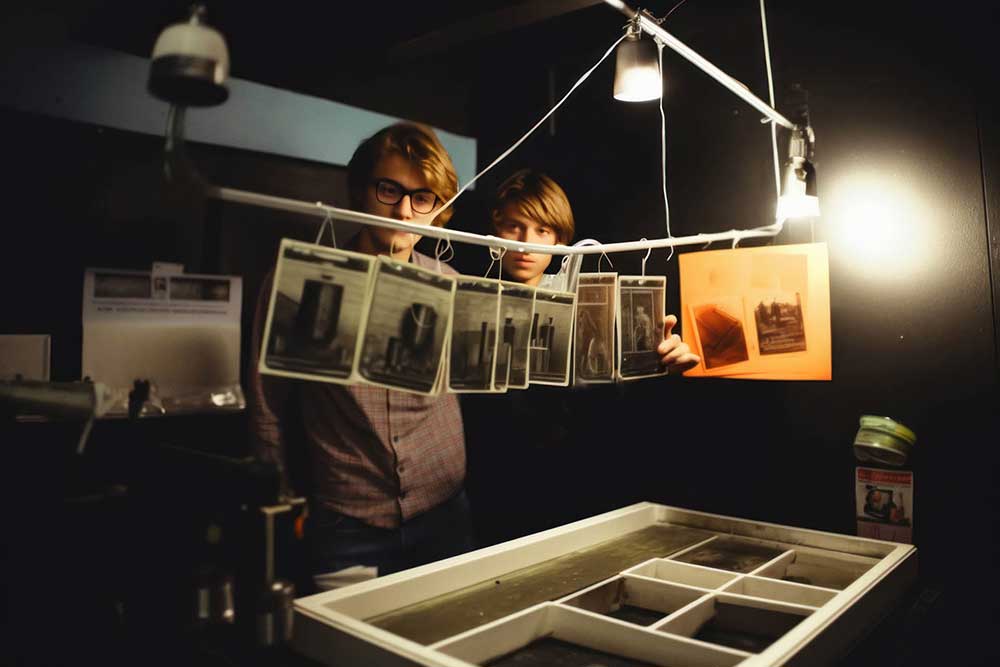 ACTION AND REACTION
In 1687 Isaac Newton demonstrated it in his third law: "for each action, there is an equal reaction and in the opposite direction"; all this is currently happening in the world of visual art and photography. What is happening is focused above all on the group of "digital natives": those people used to visual perfection, to false aesthetics of beauty, to visual sharpness, to being bombarded daily by millions and millions of intrusive images of their own personal space. There is a clear trend that is beyond all logic if Newton's third law is not applied; otherwise, how do you explain this recovery of analogue photography, of camera rolls, of darkroom labs, of developer and fixer baths, of drying the photographs like clothes hung with clothespins on a thread? an act of rebellion against digital perfection and visual noise? A trend pushed by certain "influencers" who use disposable cameras to illustrate their entries simply to differentiate themselves from others?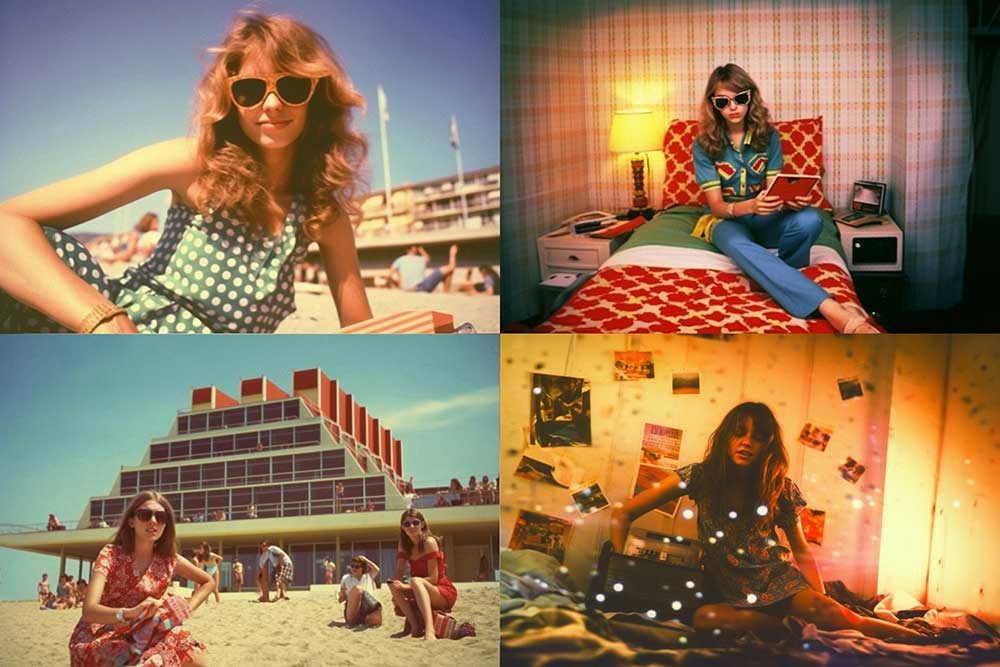 SOME DATA…
The truth is that the evidences and the data speak for themselves: the market for second-hand cameras has had an unexpected increase, as well as the market for emulsion films, for which high prices are paid, unthinkable just few years ago; analog photography shops proliferate; chemical photography laboratories reopen; more and more photography schools offer introductory or advanced darkroom courses; Polaroid LAB transforms digital images into analog memories that "really matter"; Kodak has reopened analog camera production lines, Pentax has launched the "Camera Project" program with which it wants to respond to this growing demand for analog. In a customer survey, Pentax reveals that 20% of its customers use both a digital and analog camera; the movement and the Lomography community have resisted in these years of digitization with a "concept" of photography made with instinct and emotion and now it is in the front row in this analogical resurgence; in Spain, the Revela'T festival in Barcelona has been a pioneer and defender of analog photography in the years in which everything was digitized and now it is presented to the international public with solid and competent bases to be the benchmark for all people who want to learn, share and compare themselves in the field of analog photography.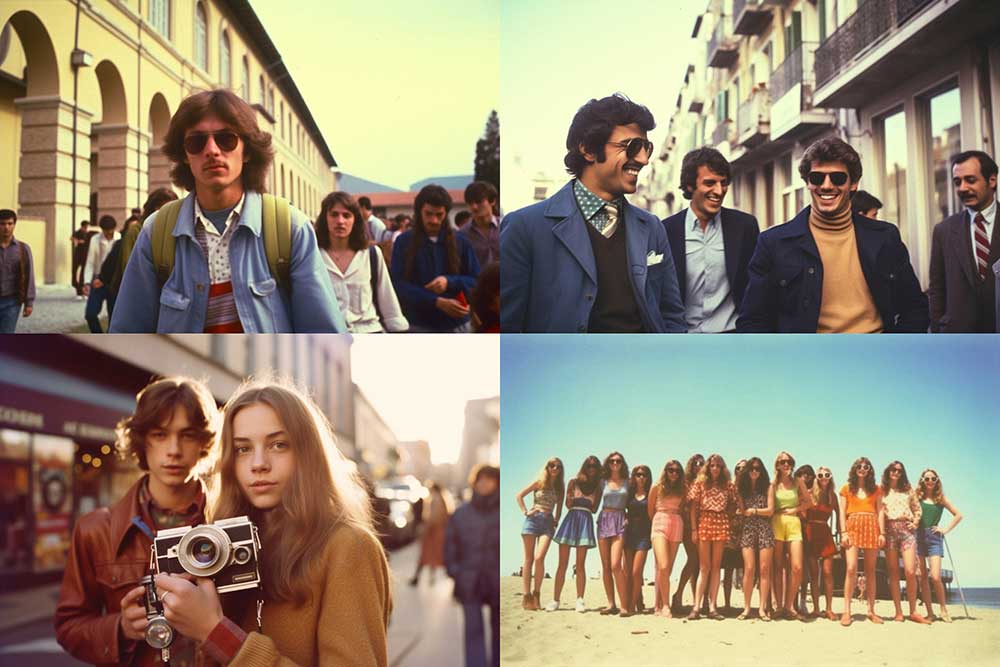 POSITIVE POLLINATION
Personally, I am a proud owner of a Pentax ME Super that I use from time to time, a Voigtlander Vitoret, a Ferrania Elioflex 2, a Lomo and an Olga cameras; I still have my chemical developing laboratory in storage and I have a DayLab to transfer slides to Polaroid film, to later do manipulations through emulsion and image transfer processes. On the other hand, I have a superb Sony Alpha 7R, a Fuji X Pro-1 and a Lumix G2; I have very good digital laboratory skills and in the last year, the use of artificial intelligence in my creative process has given my imagination an expressive power that I have never had before.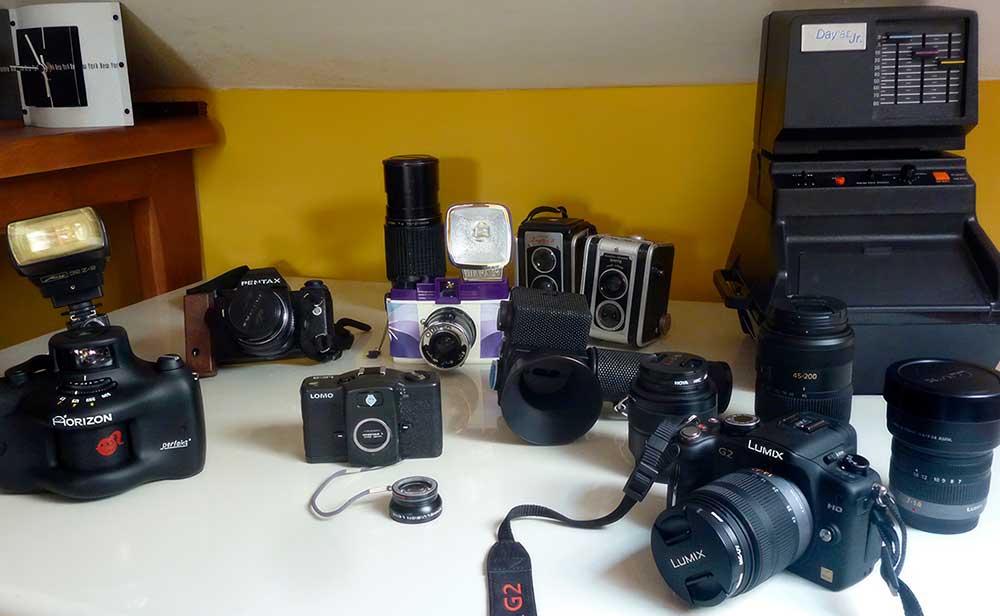 Dusting off my past as a "cool hunter" and thanks to a teacher friend at the Faculty of Fine Arts of the Basque Country University, I have been able to ask some students of this faculty about this "Risorgimento" of analogue, finding many confirmations and some surprises. The first thing I would highlight is that this group of people does not see and live any confrontation between digital, analog and artificial intelligence; they emphasize the complementarity of the media and dismiss as ridiculous those people who defend "their own garden" as the only way of doing photography. They depend on what they want to photograph or what mood they feel or what is the purpose of what they are going to create, and they choose one or the other medium, as well as a mixture of many. What they appreciate about analog photography is that it forces them to think, to take control of the act, to "feel with their hands", to be more attentive and selective, to be attached to the most tangible dimension of life.
I have been surprised that those boys and girls were so excited about the waiting and the slowness embedded to the analog process; they appreciate this time for thought that exists from when they have taken the photograph until when they can see the result. For me it is a positive hope because if youth were able to master the wait, the frustration and the slowness associated with analog photography, without losing the positive that exists around the immediacy of digital photography or the power offered by artificial intelligence to enrich the visual language, I think we will see a qualitative and ethical leap in the visual arts that will allow us to more easily align what we feel with what we live and share with others.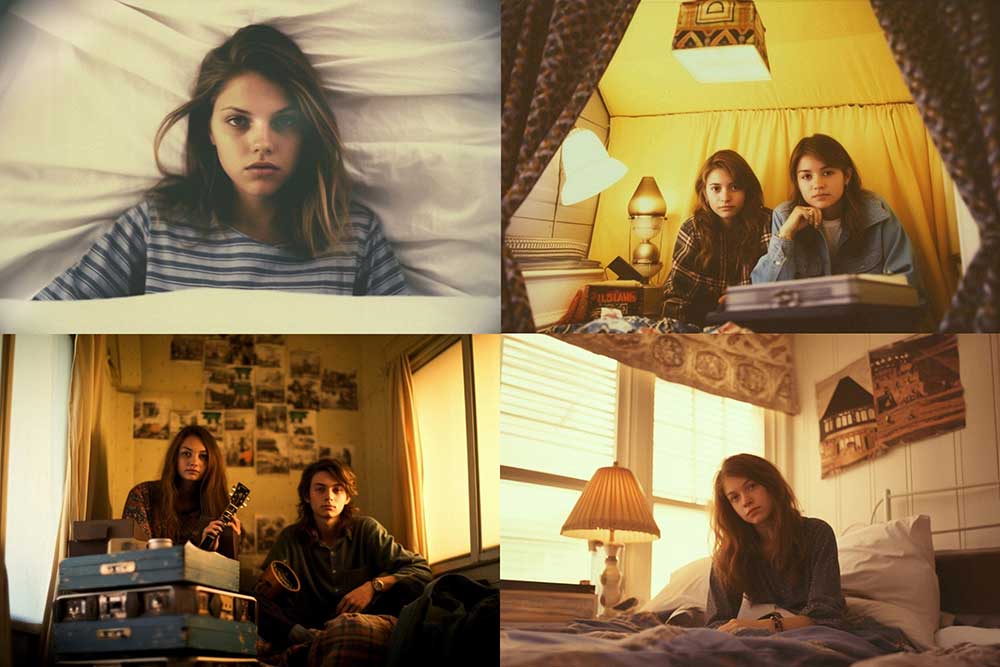 A TOUCH OF PHILOSOPHY
Faced with a future plagued with uncertainty, there seems to be a dualism of opposites; on the one hand, there is a highly structured, defined and evident movement of superb, arrogant, brazen, shameless individualism; on the other hand, in ways that are surely less structured, more diffuse and not so organized, there is an opposite movement that advocates inclusive and more sustainable development. Behind the success based on beauty, on perfection, on being "cool", it is actually hiding the power of the data monopoly to shape behavior and channel it towards the purchase of a certain product instead of another, indirectly conditioning our ideas, our feelings and even our freedoms. Who has the courage to oppose this? None or very few! Because whoever opposes it is, at least, branded as "old" or "ancient", up to the point of being smeared through campaigns on social media that always find proselytizing in brainless sheep and in a lot of mismanaged frustration. It is foolish to individually oppose or confront this way of being in the world.
As Paul J. Crutzen defined it, our era is the Anthropocene, that is, the era in which there is a dominant influence of human activities on the climate, on the environment, and I would also add the ease with which can be reached to control society. It would be necessary to agglutinate around a common alternative project the so much energy dispersed in individualities or small collectives, with the aim not to replace anything, but of complementing something; an emotional counterweight to create more versatility and therefore more freedom because, since when the world is world: the more diversity there is, the more wealth we can create, also in photography.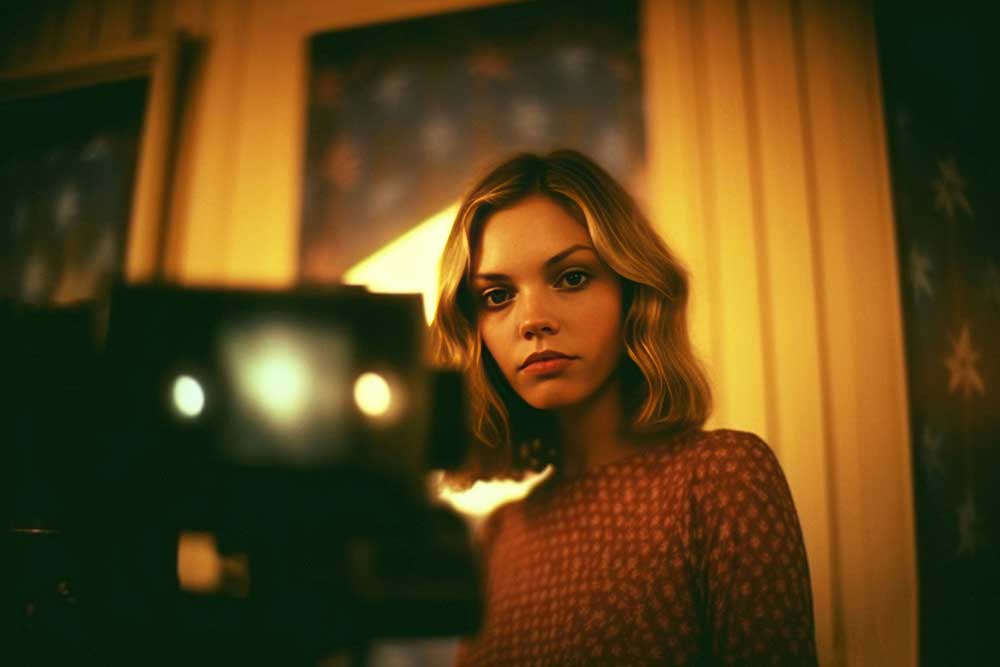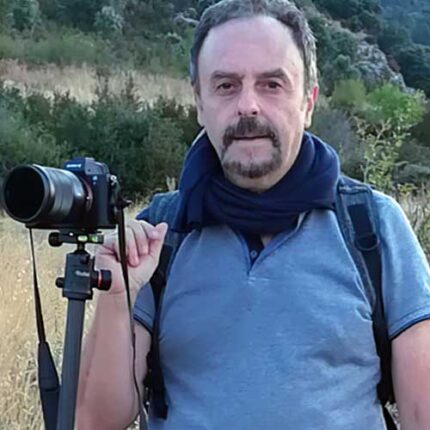 I am a curious of life with idealistic tendencies and a fighter. I believe that shadows are the necessary contrast to enhance the light. I am a lover of nature, of silence and of the inner beauty. My photographic history is quite silent publicly but very rich personally, studded with some great satisfactions such as: gold and silver winner in MUSE Awards 2023 Special Category; Highly Commended in IGPOTY 2022 Wildflowers Landscapes and Breathing Spaces, published photographer in 1X; honorable mention in Pollux Award 2019; commended in IGPOTY 2019 B&W section; highly commended in IGPOTY 2018 Abstract section; selected in 2014 for Descubrimientos PhotoEspaña and in VIPHOTO. Group exhibitions in: Atlántica Colectivas FotoNoviembre 2015 and 2013; selected for the Popular Participation section GetxoPhoto 2020 and 2015; "PhotoVernissage (San Petersburgo) 2012; DeARTE 2012 y 2013. A set of my images belongs to the funds of Tecnalia company in Bilbao, to the collection of the "Isla de Tenerife" Photography Center and to the Medicos sin Fronteras collection in Madrid. [Website]