Violence has now virtually become a tragic tradition in the Labor Day street celebrations in Paris and across France, as the number of casualties during clashes between police and protesters seems to rise with every year that passes.
This year, about 2.3 million people, including 550 000 in Paris, took part in demonstrations, according to the General Confederation of Labor (CGT), using the famous International Workers' Day to denounce the hugely unpopular changes to France's pension system that were signed into law last month.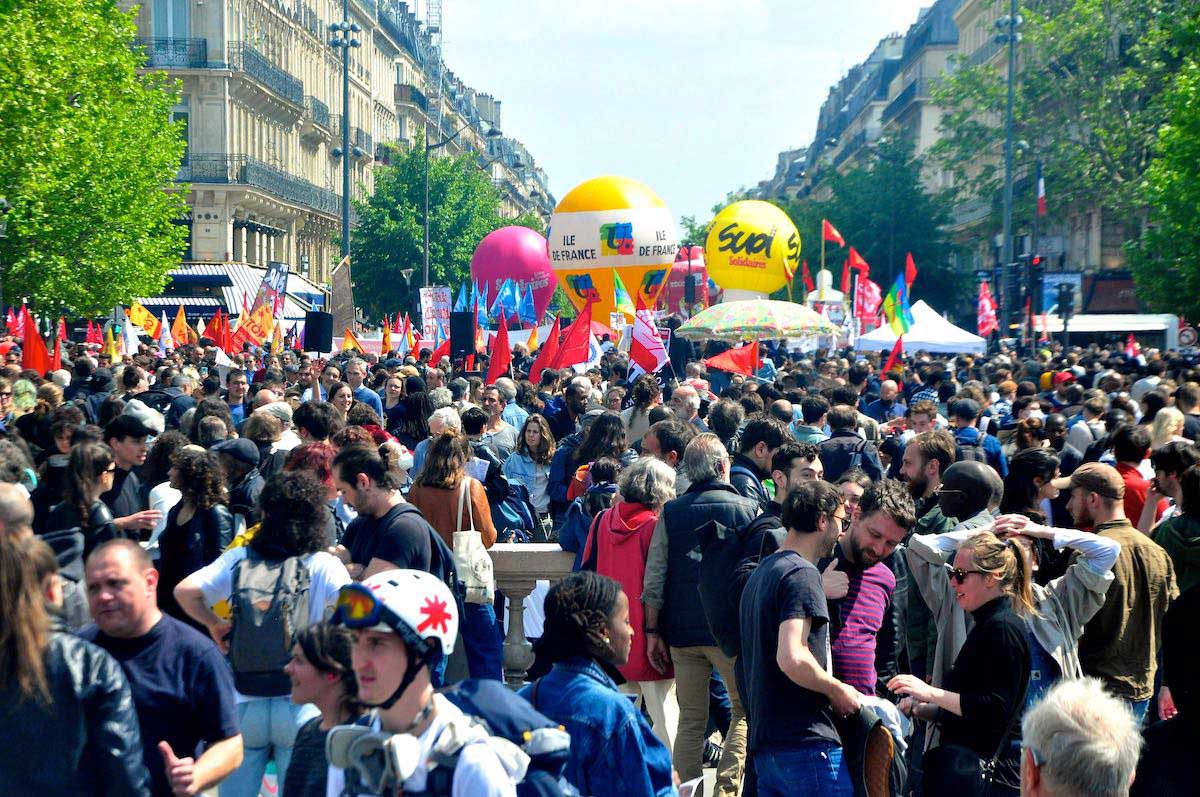 In Paris, tensions arose from the start of the demonstration at Place de la République, with projectiles being thrown at the police and several businesses being ransacked.
By 9 p.m. nearly 300 people were arrested in France, including more than a hundred in Paris. According to French Interior Minister Gerald Darmanin, one hundred and eight police officers and gendarmes have been injured in the country, including one "seriously" in Paris, after being hit by a Molotov cocktail.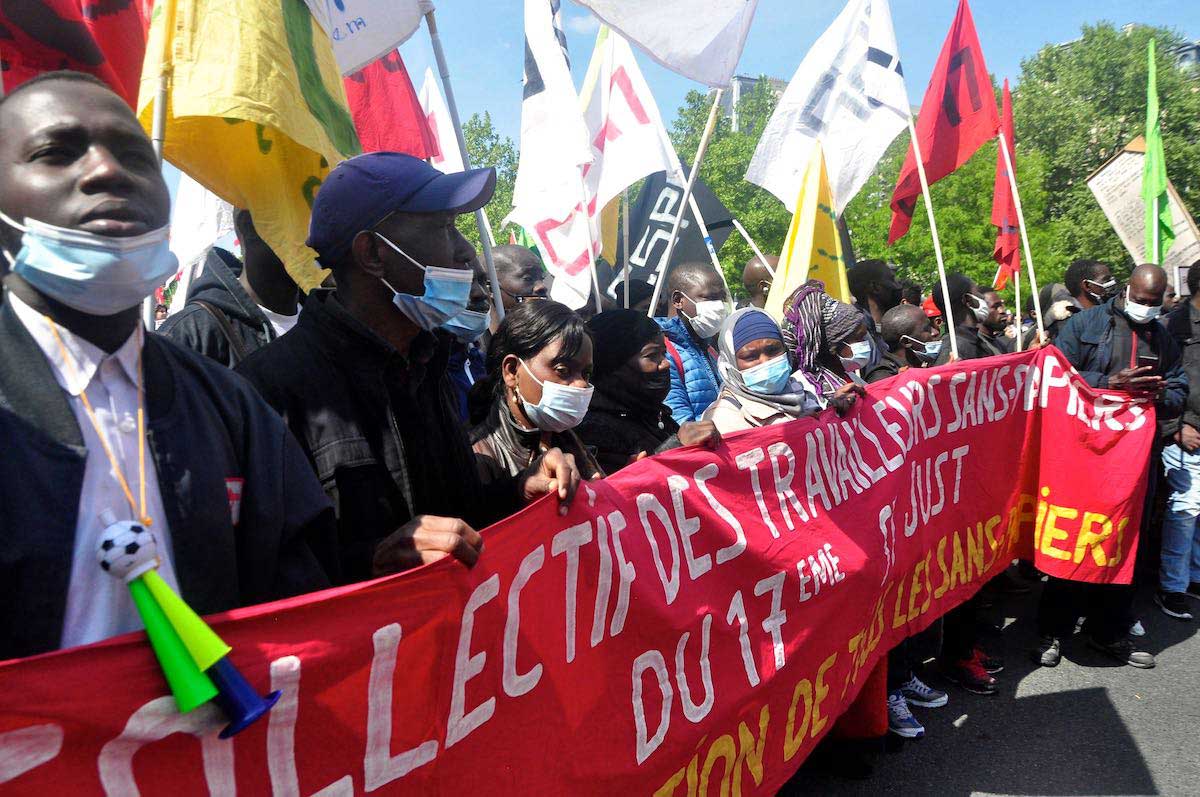 This year's May Day sadly closely echoes that of last year, when dozens of masked and hooded anarchists hijacked Paris' May Day rally, burning bins, smashing property and hurling bottles and rocks. The so-called 'Black Blocs' had immersed themselves in the crowds of labor unions and yellow vest demonstrators that were focused on protesting President Emmanuel Macron's policies.
The 'Black Bloc' anarchists had ransacked a McDonald's restaurant on the Place Leon Blum and trashed several real estate agencies and other busineses, breaking their windows and setting garbage bins on fire, to which Police responded by firing tear gas.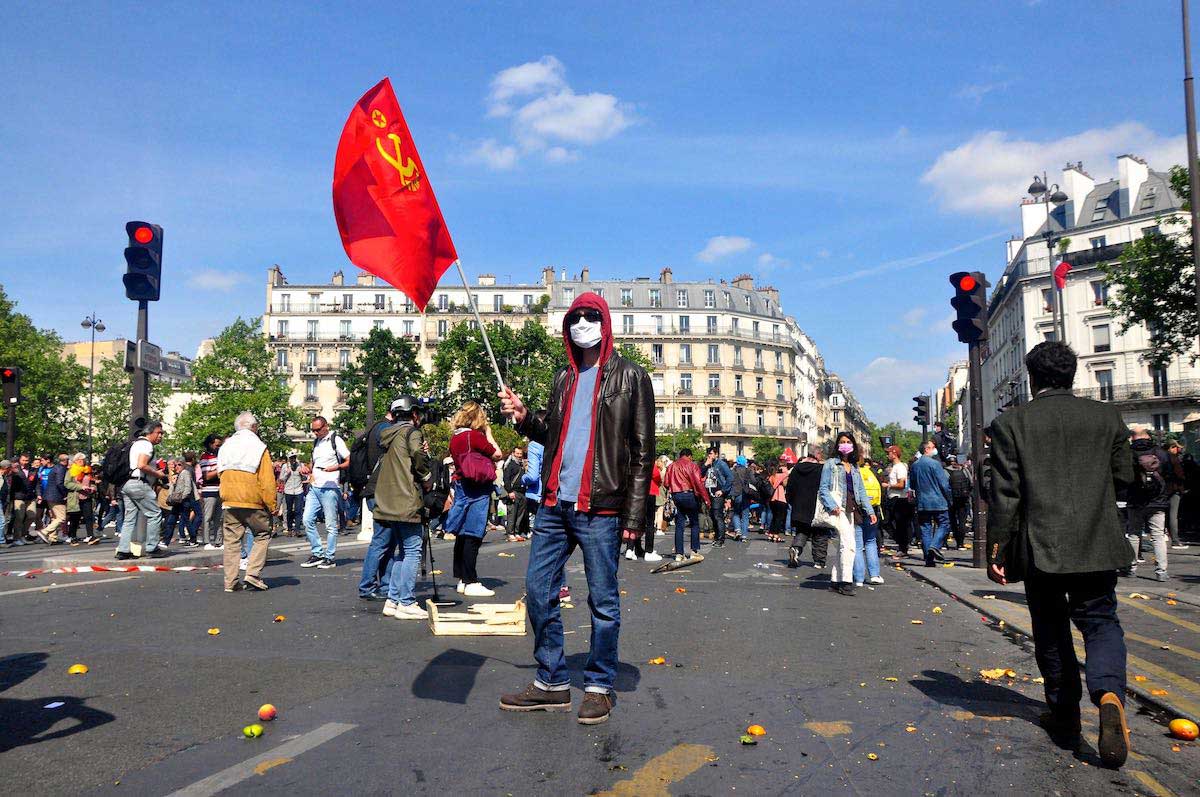 Thousands of people had joined May Day marches across France, calling for salary increases and for Macron to drop his plan to raise the retirement age.
Although most of the 24 000 people who marched in the capital last year did so peacefully, the violence that broke out in the center of Paris resulted in police arresting 54 people, and eight police officers being injured, according to the Interior Ministry.
The violent riots related to pension reform did not start with the traditional Labor Day marches though. This year, a series of civil unrest incidents began on January 19, organised by opponents of the pension reform bill proposed by Prime Minister Elisabeth Borne's government, which would increase the retirement age from 62 to 64 years old.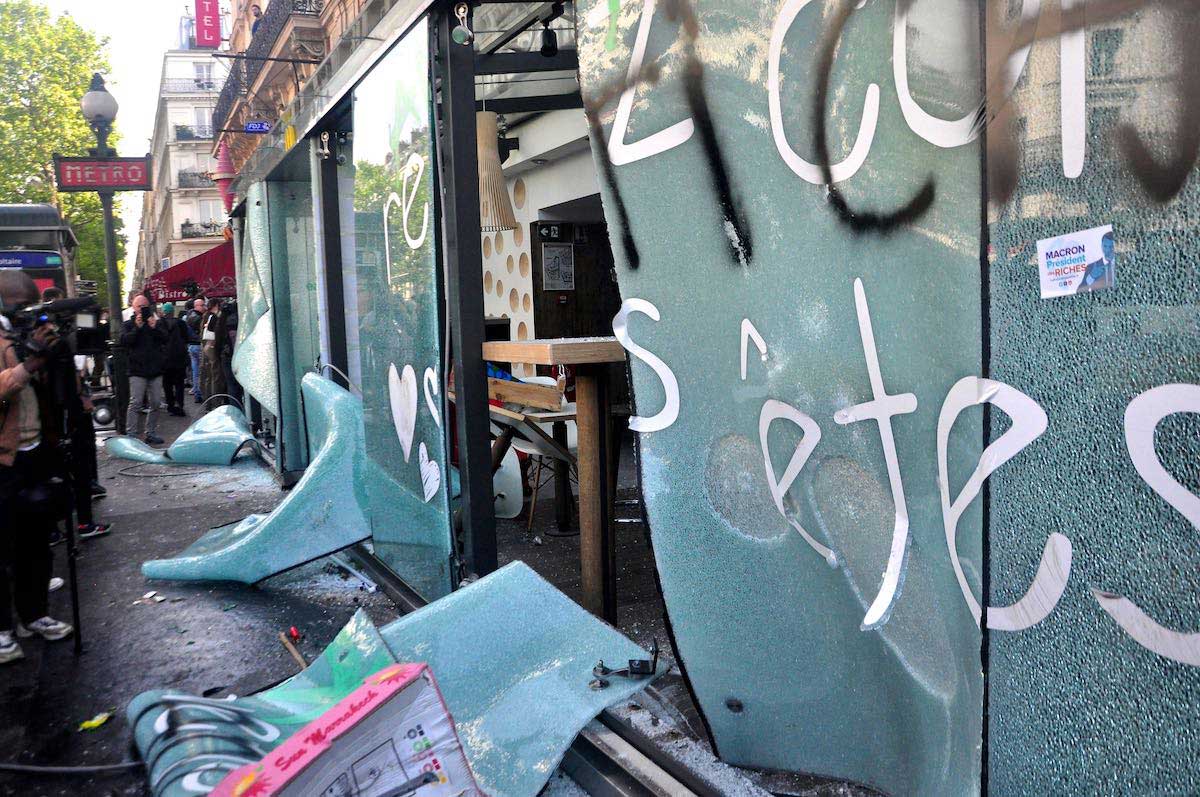 About Florence Gallez
Florence Gallez is an independent documentary photojournalist and black and white photographer from Brussels, Belgium, currently based in Paris. Gallez received a BA degree in English and Russian from the University of London in 1996, an MSc in journalism from Boston University in 1999, and a digital media focused MSc from MIT in 2012. She spent eight years as a Moscow-based journalist covering Russian politics, economics, society, and culture for The Moscow Times, the U.S. publisher Bureau of National Affairs (Bloomberg BNA), and most recently CNN's Moscow Bureau. As a photographer of social documentaries, she seeks to bring more visibility to people who are in challenging situations and often not cared for by society, especially women and children. In Paris, she is also contributing local and international news and social documentaries to the Russian photo agency Sputnik and American photo agency Polaris Images. [Official Website]