David Scouri 40, lives in Tel Aviv, creates photography series out of interest and understanding of the environment.My attraction and interest in photography started when I was 12, and kept taking picture of my family members

---
CONCEPT
CONCEPTUAL | CREATIVE | FINE ART | STYLE
---
Brighton wasn't exactly the coolest place in England. "A lot of old people, mum!" So Taylor wasn't too excited to visit her Grandma for the weekend, as a London girl, the seaside town wasn't what she was looking for.
Series "Northen Fort" Was captured in Liepaja. It is about Historical error , the consequence was the destruction of fort. Karosta was constructed in 1890-1906 as a naval base for the Russian Tsar Alexander III
For more than 15 years I have been creating lumino-kinetic objects. They are made out of transparent Acrylic plates and colored LED-light. The light changes its color constantly so the objects never looks the same.
We know, long time, even though, but time is up, whole world will not save us from time of Godot, which is close and vague, implicit, out of voice, itching and harlotry, all life gushes out the skin, then a temptation without a body
In her ongoing project "It will have another title one day" Anna Block explores her experience of encounter with a place and her strong inspiration with it. In this work she constantly resorts to metaphor of a body
Compared to the subject he photograph, he is more aware of the relationship between him and the photography. Sometimes it is close, sometimes opposites.
---
WORLD
LANDSCAPE | WILDLIFE | SEASCAPE | NATURE
---
Luca was born 1979 in Milan. He completed humanistic studies and then a degree in Sciences of Communication, with a major on visual rhetoric in Cinema in 2005.
The riverscape of Bangladesh tells the story about the natural beauty of Bangladesh. The mood, artistic appeal, loneliness, solitude, and tranquillity of our riverscape
In this dossier in color and nature, I have sought and tried to base it on two main colors, the blue that transmits tranquility and relaxation, and in many cultures associate it with the eternal, since things seem more infinite and great as the sea and heaven. 
My work consist of photographing landscapes during long solo trips in remote desert areas. Taking a long time to travel is essential to revert to a more essential state of mind.
When you look at the sand grain only, it is just a mineral and inorganic thing. Once it forms sand beach, it is consistently in flux and it acts as an organism that exists in their movement. 
The beauty of Iceland can be found in its wide and immense areas of untouched and pristine nature. No description can convey the least idea of the serene beauty
---
CITY
ARCHITECTURE | CITYSCAPE | STREET | URBAN
---
David Scouri 40, lives in Tel Aviv, creates photography series out of interest and understanding of the environment.My attraction and interest in photography started when I was 12, and kept taking picture of my family members
The quintessential trait of the mundane is, of course, its lack of spectacle. It is recognizable to us, familiar, in its plainness and with its non-event-character. Due to those alleged properties it is a world that gets all too willingly labeled boring and banal.
There are many similarities between Louisiana and my country of origine, Armenia.That they are a victim of a natural disaster or a crime against humanity, a doggedness of the history
The passion for photography was born by traveling, for the need to freeze an emotion, to fix it forever and to have the chance to revive it, then matured also in an emotional quest for the daily life, but the journey gives me the opportunity to tell and remember the places through always unknown emotions,
This work is reflected in and transcends the images shot by Walker Evans in the New York subways in the 40's. It doesn't make reference to any specific place but to distant and different cities which appear here as if closed in one single space.
"Old, wild, north. Kiruna is the northernmost town in Sweden, situated in the province of Lapland. More than a decade ago, the mining city of Kiruna made a big decision: to move itself brick by brick 3 km to the east.
---
SHOT
PEOPLE | PORTRAIT | FASHION | NUDE
---
Since the publication of my first monograph "Eleven Years," I found that most of what I wanted to say in this self-portrait series had been said, and I was interested in taking a break from the intensity of looking at my own body.
Embryo is the choice between freedom and constraint, action and reaction.We are born naked and we dress experiences, positive and negative.
Wiebke Bosse is always looking for unseen, ephemeral moments and situations.At the Cercle Suédois during Paris fashion week, she had the incredible chance of shooting in the inspirational mess inside Alfred Nobel's former office.
So when I went back to my work with photography after a lull of several years, my hunger for pictures naturally drained me to this idea.
On the underground people are forced to stay in a tight space next to each other, and, even though it's only for a short time, they share unique experiences that will vanish forever once they leave.
Iwona started 'Chasing Dreams' in January 2016. She always has her camera with her as she consider it an extension of her body.
---
STORY
DAILY LIFE | DOCUMENTARY | JOURNALISM | TRAVEL
---
The Wolfsschanze was the most famous and most used Führer Haupt Quartier of Hitler, who spent a lot of time there to coordinate the troops during the invasion of Russia.
A mind traumatised by a tragic occurrence may enter a dystopian realm. Between Grief and Nothing is a crossover documentary series (2015 – 2016) that portrays a dystopian state of mind triggered by traumatic events like disasters.
I found the focus of my latest project just down the road from my Palm Springs home. I was taking my car for a wash when I discovered a true gem in the desert, The Desert Hand Car Wash.
This story is about my grandmother. She is now 90 years old. She has 5 children, 10 grandchildren, and 5 great grandchildren. This story shows how one person is able to pull together a large family and keep  love in this family for many years.
What does it mean to survive, and what are we surviving from? With all people, in all different walks of life, we are survivors. Some are survivors from wars past and present, others from devastation, hardships, miseries, and misfortune; either physical, emotional, or mental.
"Chhath" is an ancient Hindu Vedic festival of prayer and purity observed with somberness and strict discipline. The Chhath Puja is dedicated to the Sun and his wife Usha in order to thank them for bestowing the bounties of life on earth and to request the granting of certain wishes.
---
DNA
FIVE MINUTES | CHATTING | VIEWPOINT | INFOCUS | IN MAGAZINE
---
The Indian Photography Festival (IPF) – Hyderabad, a Not-For-Profit initiative of Light Craft Foundation, is an international photography festival
The Galerie du Canon, founded in 2017 by Jacques Mikaélian and Gilles Altieri, represents contemporary and confirmed artists and develops a policy of promotion and support for young creation.
COCO PR & Communications is a boutique PR agency that specializes in providing unique communication solutions for PR campaigns for both established and emer- ging companies
Located in the thriving Upper-Marais in Paris, France and nested in a magnificent 17th century mansion, the gallery offers a true contemporary space which is both open to the outside and accessible to everyone
I have a deep appreciation for everything Dodho Magazine does.  I visit the website often to be inspired by the many different genres and approaches to photography that you guys share with your audience.
Knowing that my works are published in wide-spread media such as Dodho magazine and in his book Black & White Book 2017 is a joy, and I am even more pleased knowing that it will reach people interested in photography as Art.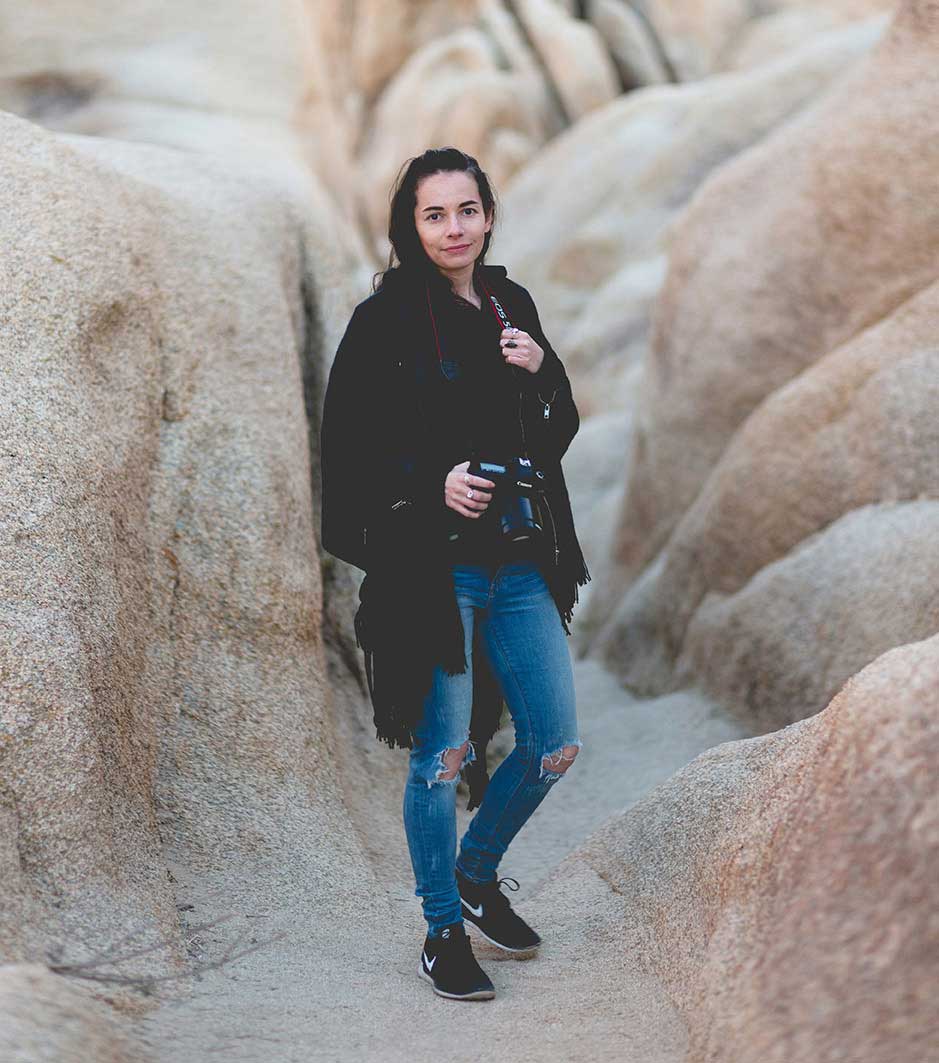 I predict that my work is going in a personal direction that is driven from my personal life and experiences. I find myself re-inventing what I do every few years, so I will never know exactly what's next.
I am delighted to be featured as the winner in the Dodho Black and White 2017 Award publication. It is a beautifully designed hard back book and the edit and layout of the work is perfect. It is wonderful to see an extensive edit of 'till death us do part' and 'home & away' in print.
---
LAST FEATURED
THE BEST STORIES AND PHOTOGRAPHERS
---
This story is about my grandmother. She is now 90 years old. She has 5 children, 10 grandchildren, and 5 great grandchildren. This story shows how one person is able to pull together a large family and keep  love in this family for many years.
---
LAST NEWS
EXHIBITIONS | RELEASES | EVENTS
---