The german photographer Victoria Knobloch and the indian photographer Jagdev Singh made their way to the beautiful city Udaipur in India and brought us some intense impressions.

---
CONCEPT
CONCEPTUAL | CREATIVE | FINE ART | STYLE
---
The idea of creating this book was born after reading the poem by Joseph Brodsky "Lithuanian Nocturne" and this particular passage acted as a source of inspiration
For this work I have journeyed nearly as far away from home as possible. Nevertheless, a journey outward equally means an exploration of our inner selves.
What is "chance?" Chance is the occurrence and development of events in the absence of any obvious plan. Chance events are good, bad or neither. Good is referred to as "serendipity" and bad being "unfortunate."
"Crash Landed" is a series of 10 photographs imagining an astronaut who suddenly returns to Earth and finds himself needing to readjust. The project is shoot in collaboration the British Art Director Gemma Fletcher.
Michael Seif's first attempt at photographing the nude began in 1969, as a result of a workshop with Lisette Model at the New School in New York City.
Milana Angelova was born in the beautiful Omsk of Siberia. It was said that the day she was born, hundreds of white doves sang songs on the roof.
---
WORLD
LANDSCAPE | WILDLIFE | SEASCAPE | NATURE
---
My work consist of photographing landscapes during long solo trips in remote desert areas. Taking a long time to travel is essential to revert to a more essential state of mind.
When you look at the sand grain only, it is just a mineral and inorganic thing. Once it forms sand beach, it is consistently in flux and it acts as an organism that exists in their movement. 
The beauty of Iceland can be found in its wide and immense areas of untouched and pristine nature. No description can convey the least idea of the serene beauty
The riverscape of Bangladesh tells the story about the natural beauty of Bangladesh. The mood, artistic appeal, loneliness, solitude, and tranquility of our riverscape, attract many art seekers to dive into the beauty of the Mother Nature.
The script of this sequence tries to convey the isolated way of life of many of the inhabitants of the Island, the different structures of houses, ships, churches that mix with the nature so characteristic of Iceland
Low-key black & white photography has always been a passion of mine. And since my photographic niche is black & white, it was a no-brainer to combine the two key components to capture the emotion and drama of a scene in order to express my artistic vision.
---
CITY
ARCHITECTURE | CITYSCAPE | STREET | URBAN
---
'Matador' is my awkward air-kiss to Milan. An oblique portrait of the oblique city I'm struggling to call home. I'd love to say I skipped off the train, turned on a sixpence and effortlessly found the back of the net.
Nathanaël Fournier is a French 34 year-old photographer. Living between France, Corsica and Belgium with a small bag, his dog and his film cameras, he catches moments of everyday life and street scenes.
Cities, like people, have a personality. It is this personality that makes them unique and distinguishable. It might help us to read and comprehend a city or we might get challenged, confused or overwhelmed by it.
A beach long 2,5 Km in Marina Di Massa, flanked to historical buildings, dating back to the Fascist period, that still at a distance of years, affect the territory and vacationers who frequent the beach.
Wojtek lives in a rural area of Ireland, where there is not that many opportunities for a street photographer, but he does travel a lot. In his street portfolio, there are pictures from Tokyo, New York, Morocco, India, and many European destinations.
In the 1960s I lived and worked in New York City, carried my camera everywhere, and photographed every chance I had – day and night, above ground and in the subways.The camera forced me to look, and to actually see.
---
SHOT
PEOPLE | PORTRAIT | FASHION | NUDE
---
So when I went back to my work with photography after a lull of several years, my hunger for pictures naturally drained me to this idea.
On the underground people are forced to stay in a tight space next to each other, and, even though it's only for a short time, they share unique experiences that will vanish forever once they leave.
Iwona started 'Chasing Dreams' in January 2016. She always has her camera with her as she consider it an extension of her body.
In this work I examined the life of young women around the age of 15, all living in The Netherlands but have their roots elsewhere.
Most people are looking for a quiet place, an island of sanity, in our existential space,and some of them find their sanity and balance closest to the sea. Some of them arrive early in the morning for a swim, a daily habit they apply every day of the year.
I started my education in this field in the years 1989 – 1993 at the State High School of Fine Arts in Bydgoszcz and I gained there the title of technician of art
---
STORY
DAILY LIFE | DOCUMENTARY | JOURNALISM | TRAVEL
---
The german photographer Victoria Knobloch and the indian photographer Jagdev Singh made their way to the beautiful city Udaipur in India and brought us some intense impressions.
The new arrivals are scattered in different locations in south-eastern Bangladesh. More than 30,000 Rohingya are estimated to have sought shelter in the existing refugee camps of Kutupalong and Nayapara.
22 years ago, Srebrenica (UN-protected) was attacked and captured by the Army of Republika Srpska under Ratko Mladić. Following the town's capture, all the men "of fighting age" who fell into Bosnian Serb hands were massacred in a systematically organized series of summary executions.
Istanbul is an old city which literally lies on two continents: Asia and Europe. People like to call it the place where East meets West. Istanbul combines the best of traditional and modern life all in one. The call to prayer echoes five times per day in this city that is 99% Islamic.
In 1999 I took a path leading away from the main road that followed the Da- nube Delta. Passing through a gate, I found myself within a group of anachro- nistic buildings, attracted by the energy they seemed to emanate. 
I received a text message. "Today, our divorce was finalized." The message from my mother was written simply, even though she usually sends me messages with many pictures and symbols.
---
DNA
FIVE MINUTES | CHATTING | VIEWPOINT | INFOCUS | IN MAGAZINE
---
I have a deep appreciation for everything Dodho Magazine does.  I visit the website often to be inspired by the many different genres and approaches to photography that you guys share with your audience.
Knowing that my works are published in wide-spread media such as Dodho magazine and in his book Black & White Book 2017 is a joy, and I am even more pleased knowing that it will reach people interested in photography as Art.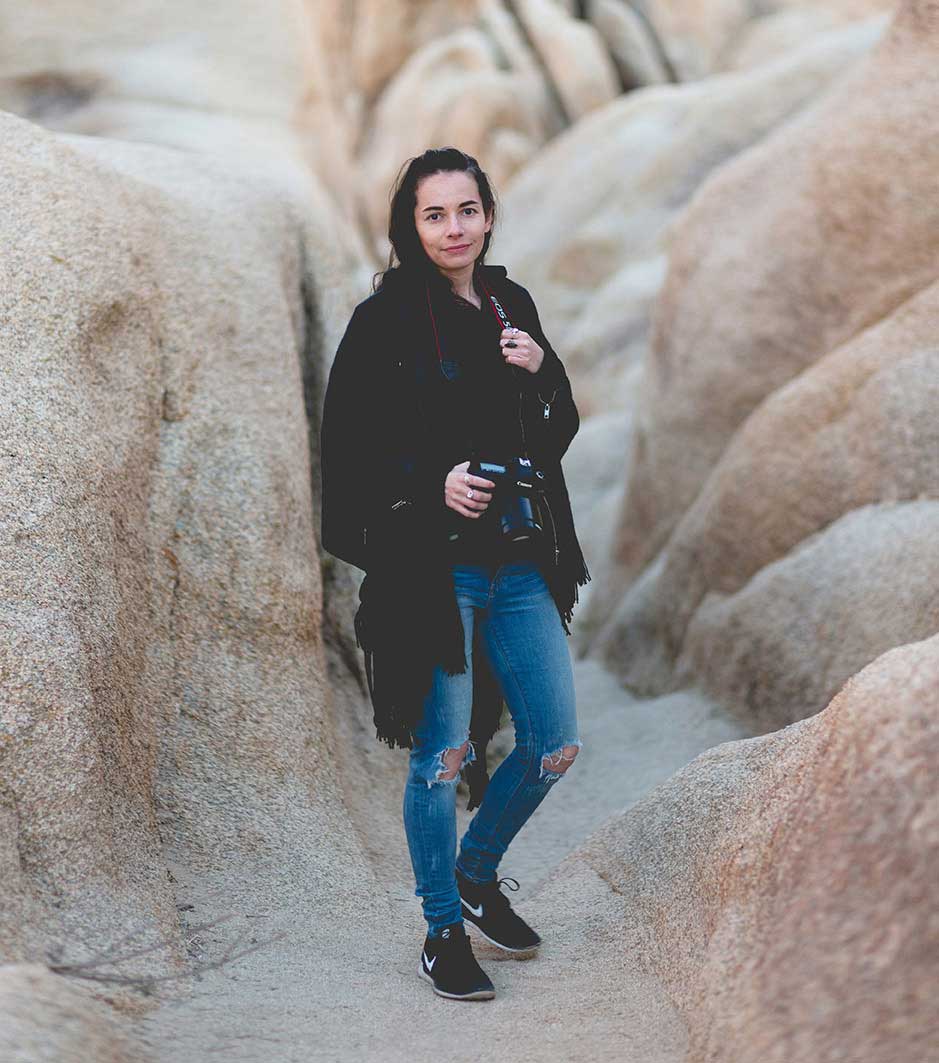 I predict that my work is going in a personal direction that is driven from my personal life and experiences. I find myself re-inventing what I do every few years, so I will never know exactly what's next.
I am delighted to be featured as the winner in the Dodho Black and White 2017 Award publication. It is a beautifully designed hard back book and the edit and layout of the work is perfect. It is wonderful to see an extensive edit of 'till death us do part' and 'home & away' in print.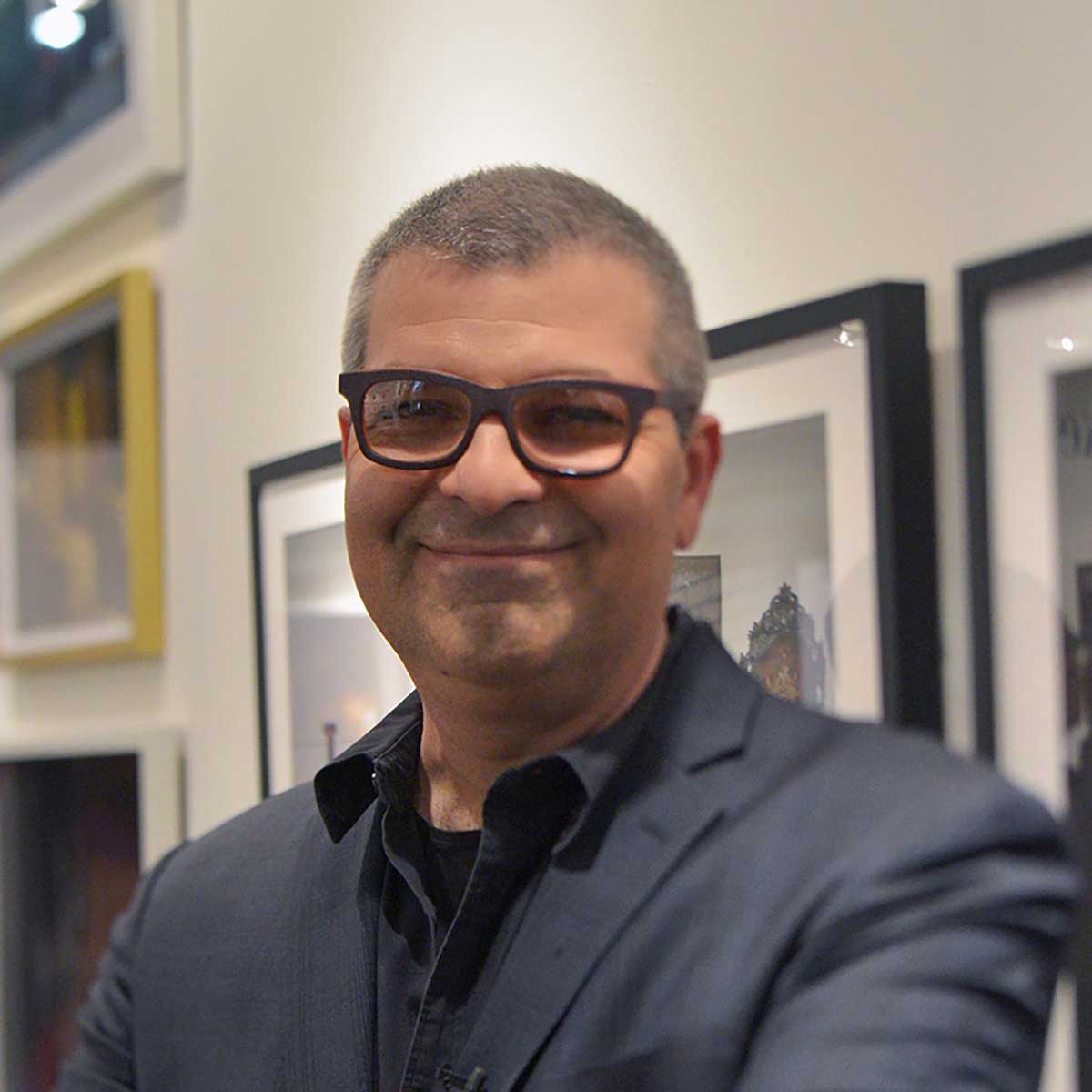 I always thought Los Angeles deserved a festival that included emerging and mid-career photographers as well as the world class image-makers we usually see exhibited. Los Angeles is a nexus of the photographic art form.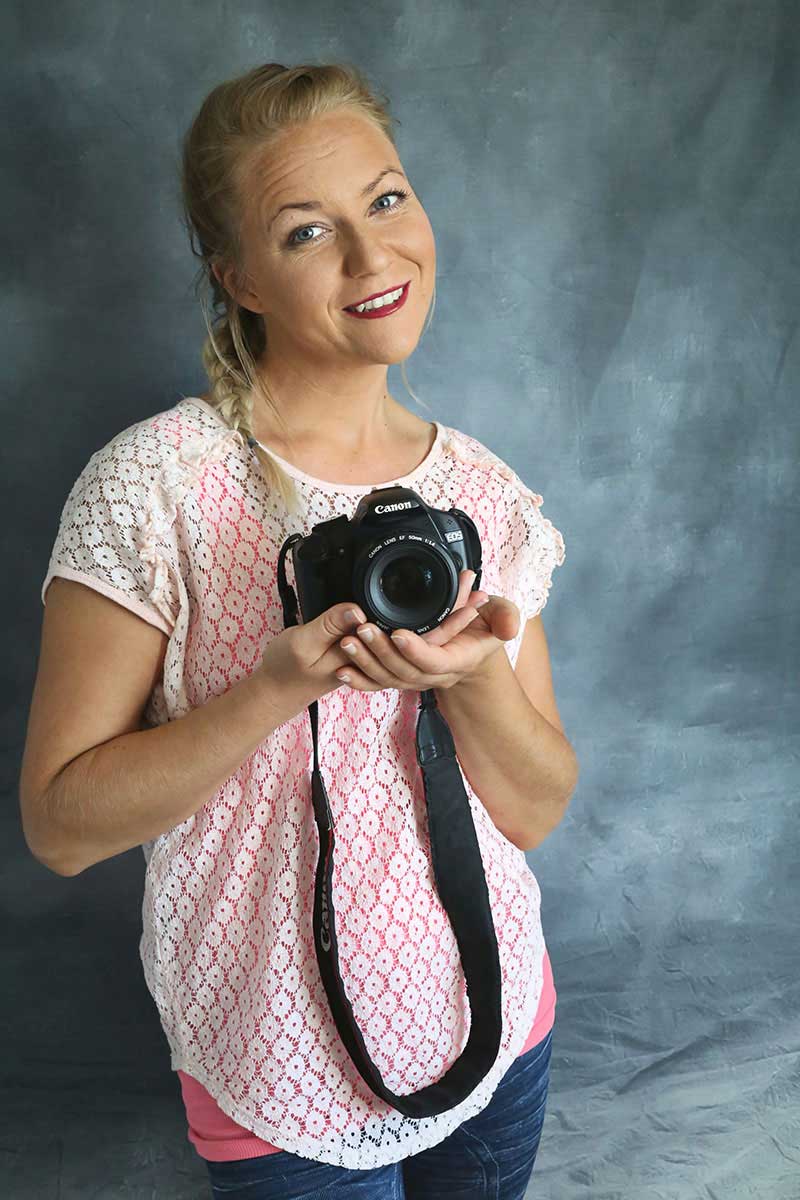 I am always open for new projects. In the meantime, I still continue working on my two series ''In the Bath'' and ''Freckles". I also have some new cooperation coming which we are organising at the moment.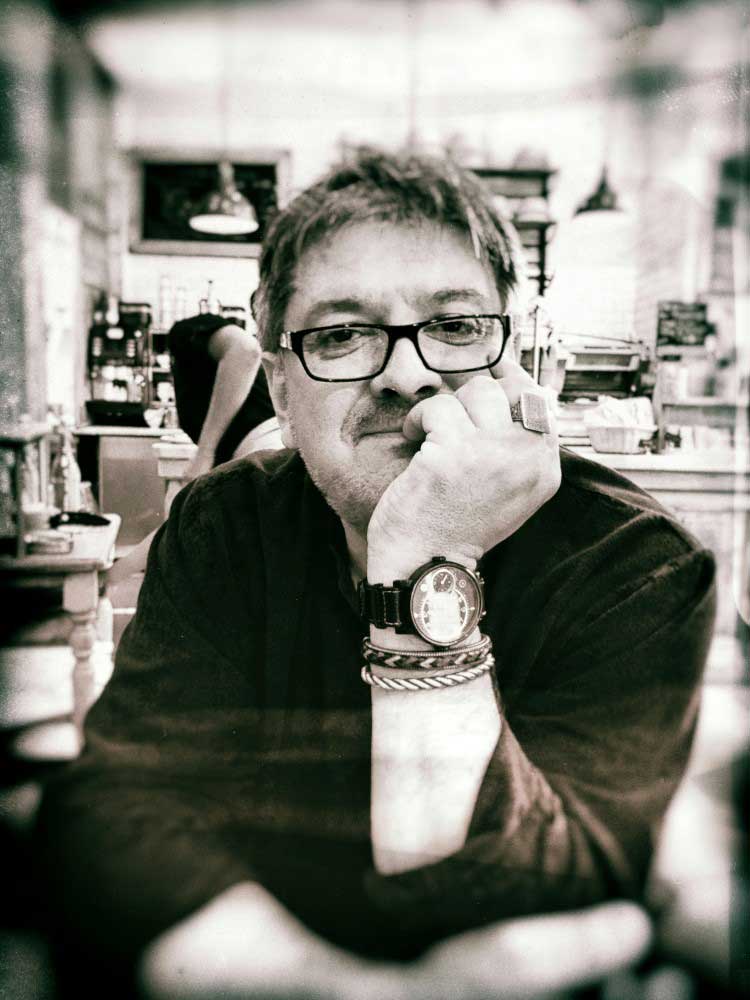 My father opened that magic door to me. I was very shy – today I seem more gregarious, but basically, I am just an introvert who moonlights as an extrovert. Photography is the perfect medium for someone like me.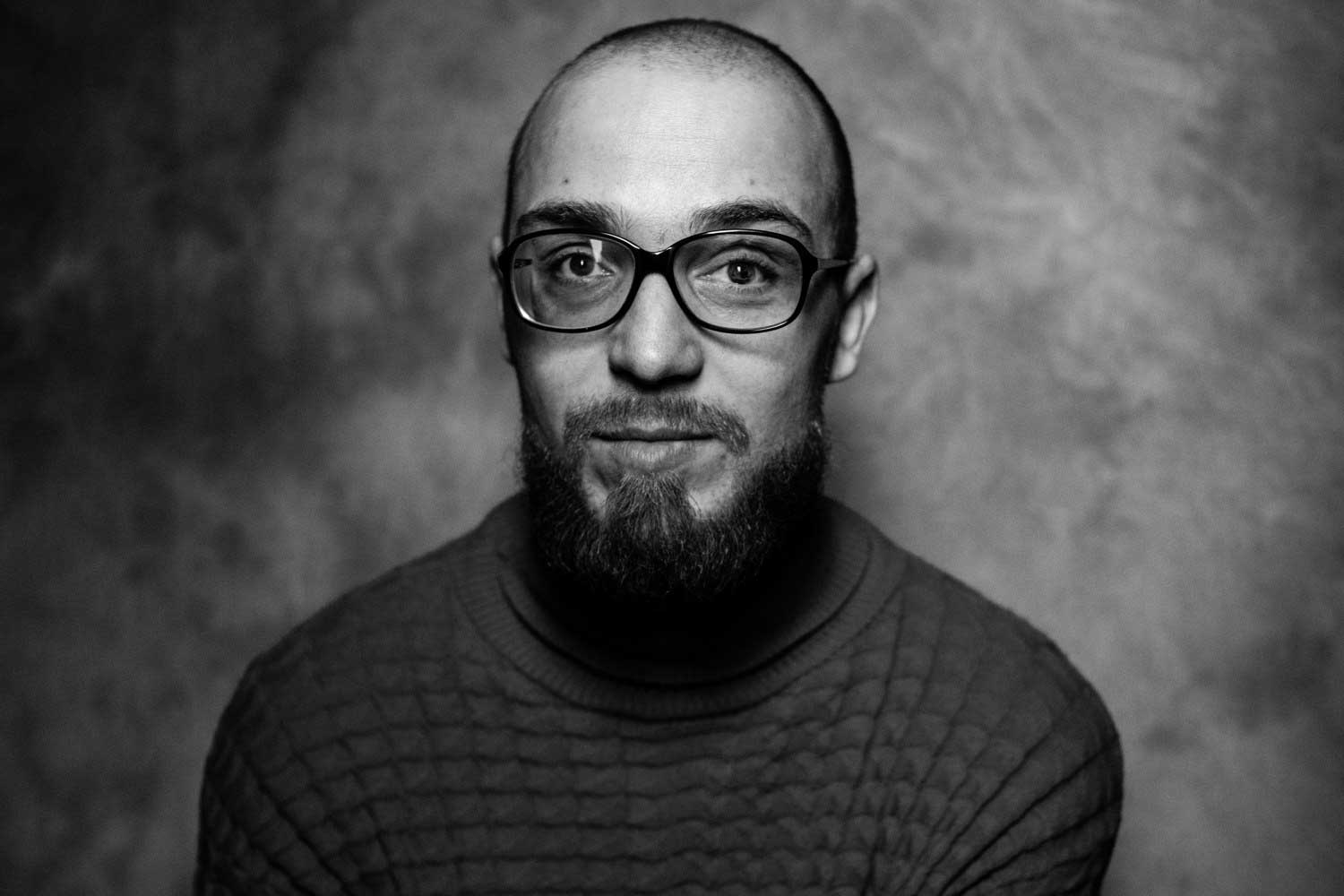 I'm trying to see the world through architecture, through the sorting of reality. I appropriate the space through arranging it on individual buildings, scenes, architectural details.
---
LAST FEATURED
THE BEST STORIES AND PHOTOGRAPHERS
---
In photography, I always work on an idea, usually related to the human being. I read a lot on the topic to keep myself informed. I want the final image to be a visual poem, beautiful but disturbing at the same time.
---
LAST NEWS
EXHIBITIONS | RELEASES | EVENTS
---