This photograph is one of "Wonderland" series picture. My series "Wonderland" is about feelings when your town becomes too small for you.

---
CONCEPT
CONCEPTUAL | CREATIVE | FINE ART | STYLE
---
My most vivid and, at the same time, traumatic childhood memories are associated with fear of death and the different coping mechanisms for dealing with it.
The colors and elements that make up the scene put an emphasis on the significance of each work, as well as the faces of the women portrayed.
While working on this project, I was looking at reasons why people choose to stay in bed while the society requires them to be active from morning till night, unless they get sick, either physically or emotionally.
Hand in hand, we walked the streets of Prague, under the scorching July sun. What would Kafka think of today's Prague? Would he learn to navigate the car-filled streets?
Within each of us there lies a small portion of unsatisfactory statement that slowly over the passing time, turns onto us, even if we try to be significant we find some part of it to be missing.
What is it about Horror, the macabre, that when it's vague and banal, effects us more than when it's clear? If horror is something that is sensed or felt, how can we manifestly depict or articulate it?
---
WORLD
LANDSCAPE | WILDLIFE | SEASCAPE | NATURE
---
My work consist of photographing landscapes during long solo trips in remote desert areas. Taking a long time to travel is essential to revert to a more essential state of mind.
When you look at the sand grain only, it is just a mineral and inorganic thing. Once it forms sand beach, it is consistently in flux and it acts as an organism that exists in their movement. 
The beauty of Iceland can be found in its wide and immense areas of untouched and pristine nature. No description can convey the least idea of the serene beauty
The riverscape of Bangladesh tells the story about the natural beauty of Bangladesh. The mood, artistic appeal, loneliness, solitude, and tranquility of our riverscape, attract many art seekers to dive into the beauty of the Mother Nature.
The script of this sequence tries to convey the isolated way of life of many of the inhabitants of the Island, the different structures of houses, ships, churches that mix with the nature so characteristic of Iceland
Low-key black & white photography has always been a passion of mine. And since my photographic niche is black & white, it was a no-brainer to combine the two key components to capture the emotion and drama of a scene in order to express my artistic vision.
---
CITY
ARCHITECTURE | CITYSCAPE | STREET | URBAN
---
America, Looking In is an assortment of candid street scenes, tender encounters, peaceful landscapes and abstract reflections that present a glimpse into the neglected corners of America.
From the beginning of photography, there has been a direct relationship between the images being captured and the environment where the scene took place. Street was a preferred place for Doisneau or Lee Friendlander.
Healthy bones need vitamin D to absorb calcium and phosphate from our diets. These minerals are important for teeth and muscles as well. A vitamin D deficiency can make bones go soft, weak and leads to deformities.
A costly signal is an evolutionary trait that develops despite it not being in an organisms best interest. In the case of a peacock, males develop elaborate plumage to attract females and display dominance
Brian Day was born in Detroit, Michigan in 1977. He is currently Chief Technology Officer at a health care organization in Detroit, where he has worked since 2008.
The people relationship always caught my interest, especially as a photographer of street portraits.I could tell you about the experiences I had with strangers for hours, being able to shutter the barrier and understand how perfectly
---
SHOT
PEOPLE | PORTRAIT | FASHION | NUDE
---
Photographer Maria Plotnikova was born and raised in Moscow, lived in South America for several years. Until 2010 she worked as a sports and reportage photographer in the federal media
No wonder, because the most interesting thing for human is another human. I feel the space around person that I see through the lens is no lesser important than the individuality of portrayed person.
Contrary to commercial photographers, I am not looking for perfect images. Rather than showing my photoshop skills, I choose to show genuine people with real feelings.
An expedition through the grotesque realm of must-haves and mega-trends. It seems as if there is a constant factor amidst the diversity of our dreams: The longing for a heavenly life, the hope for permanent feeling of happiness.
In March of 2016 Alan Gandy and his wife Elle arrived in Vélez-Blanco for an overnight stay. Whilst sat outside Bar La Sociedad in the village that evening, they noticed that almost everyone frequenting the bar
A moment comes every once in a while when I feel the urge to make a self-portrait. However, these portraits are not about documenting physical appearance and changes in my looks
---
STORY
DAILY LIFE | DOCUMENTARY | JOURNALISM | TRAVEL
---
The life of a Laundry Worker is hard work. Expect long hours in hot rooms filled with steam, and lots of time on your feet. You also often have to wear protective gear, like rubber gloves or paper masks, in order to keep yourself safe from diseases.
During a walk on Normandy in the direction of the coast, I saw on a hill a small camp of Roma who had a rest there with their horse-drawn caravans. My desire to photograph a Rome family began to happen.
Almost every year, around the monsoon time, various parts of the country get affected by intense flood. States of Assam, West Bengal, Gujarat, Bihar, Uttar Pradesh are among the worst affected.
The name Varanasi possibly originates from the names of the two rivers from north and south: Varuna, still flowing in Varanasi, and Asi, a small stream near Assi Ghat. 
My home is a farm in East Iceland. I photograph myself, students whom I teach English, new family members and friends. The inclusion of myself into these places represents a connectedness to a place.
Varanasi in India is not just another tourist place which attracts backpackers, pilgrims, photographers and common tourists from all over the globe; it is also one of the oldest living cities in the world.
---
DNA
FIVE MINUTES | CHATTING | VIEWPOINT | INFOCUS | IN MAGAZINE
---
I have a deep appreciation for everything Dodho Magazine does.  I visit the website often to be inspired by the many different genres and approaches to photography that you guys share with your audience.
Knowing that my works are published in wide-spread media such as Dodho magazine and in his book Black & White Book 2017 is a joy, and I am even more pleased knowing that it will reach people interested in photography as Art.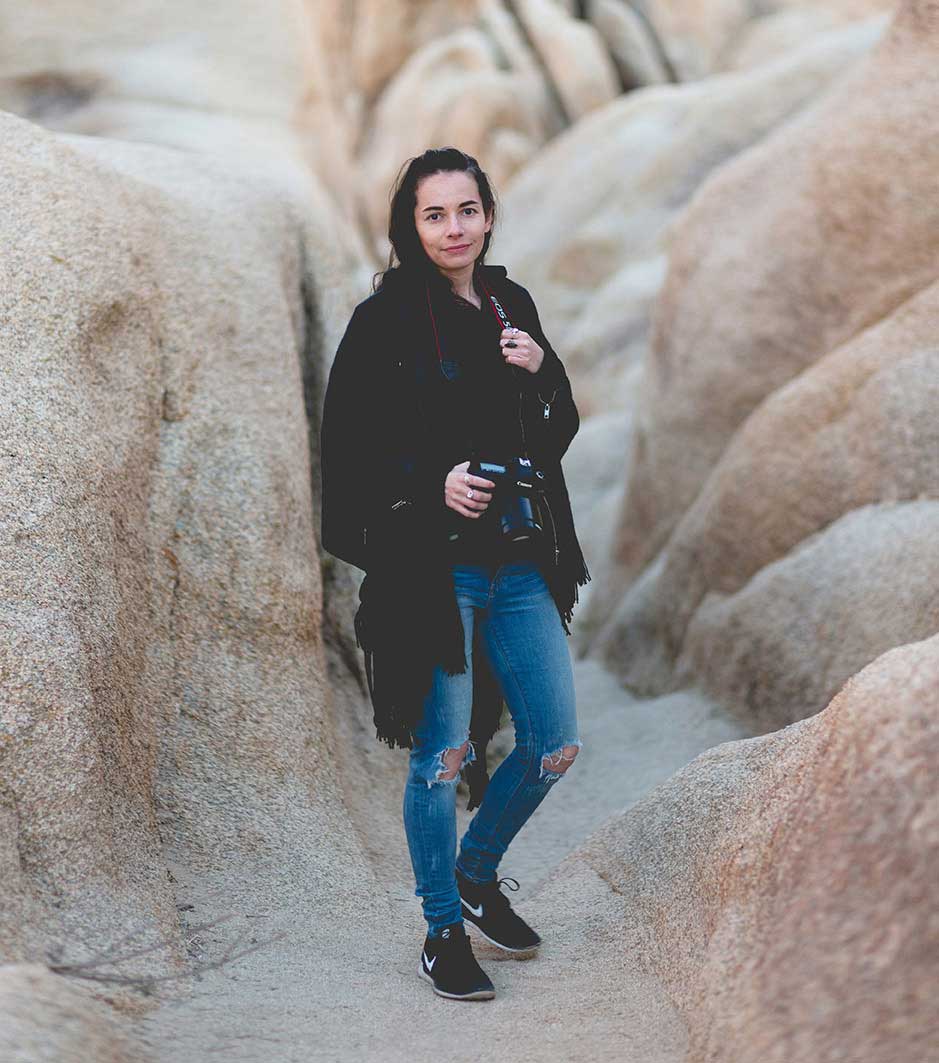 I predict that my work is going in a personal direction that is driven from my personal life and experiences. I find myself re-inventing what I do every few years, so I will never know exactly what's next.
I am delighted to be featured as the winner in the Dodho Black and White 2017 Award publication. It is a beautifully designed hard back book and the edit and layout of the work is perfect. It is wonderful to see an extensive edit of 'till death us do part' and 'home & away' in print.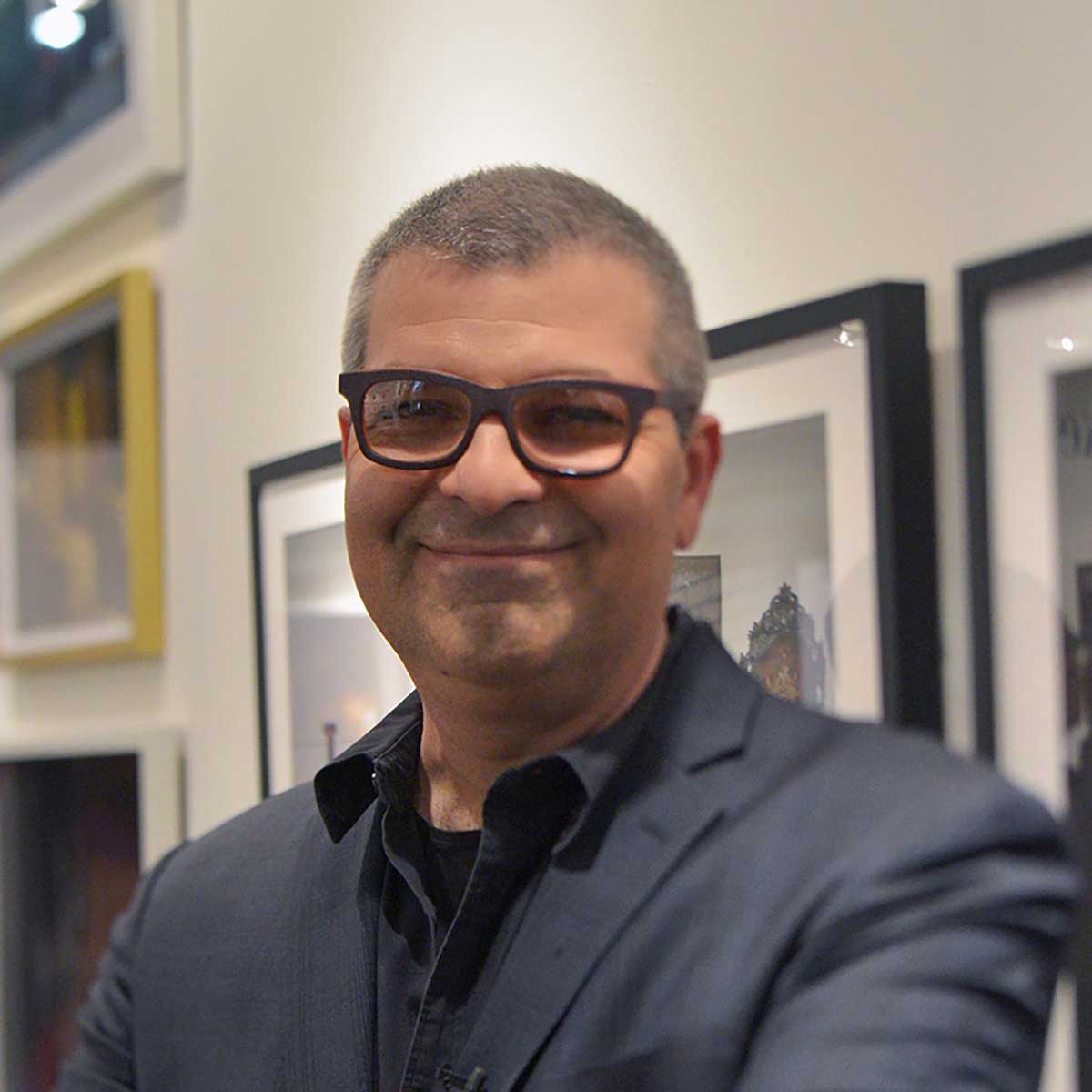 I always thought Los Angeles deserved a festival that included emerging and mid-career photographers as well as the world class image-makers we usually see exhibited. Los Angeles is a nexus of the photographic art form.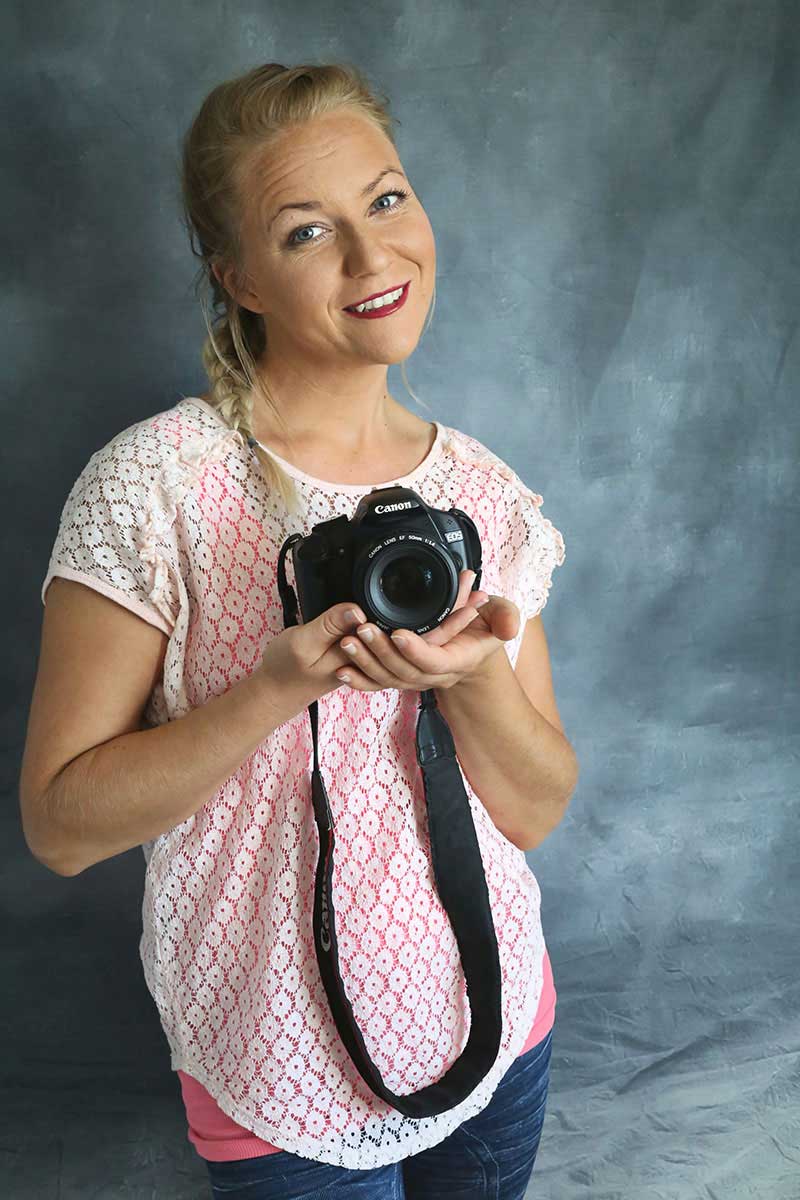 I am always open for new projects. In the meantime, I still continue working on my two series ''In the Bath'' and ''Freckles". I also have some new cooperation coming which we are organising at the moment.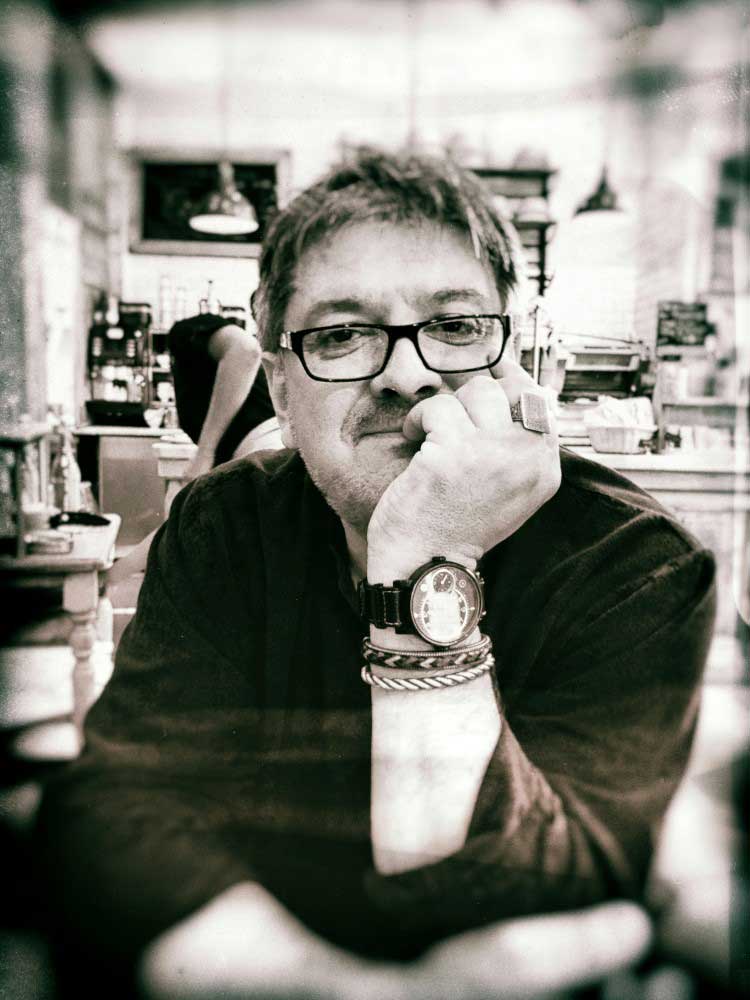 My father opened that magic door to me. I was very shy – today I seem more gregarious, but basically, I am just an introvert who moonlights as an extrovert. Photography is the perfect medium for someone like me.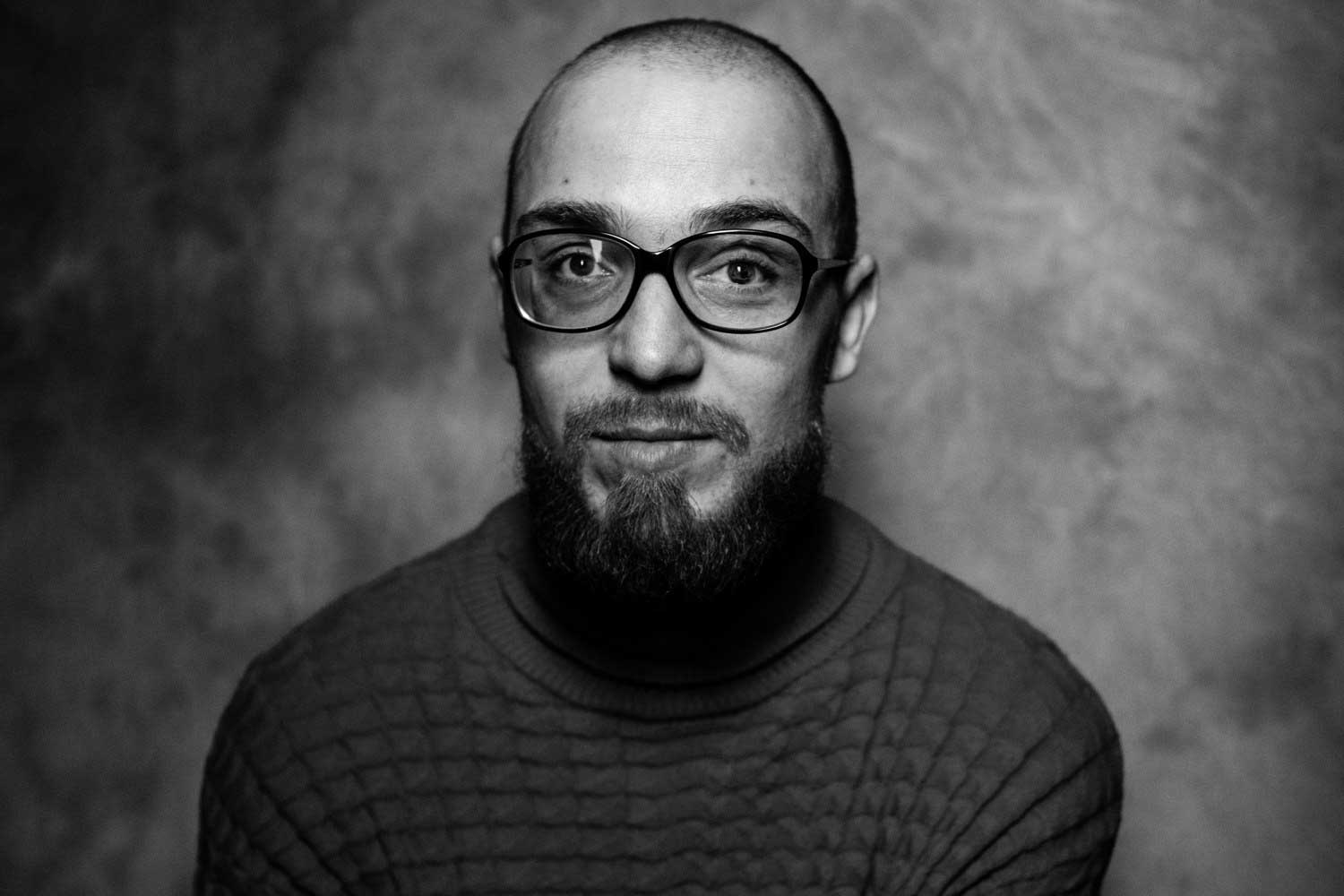 I'm trying to see the world through architecture, through the sorting of reality. I appropriate the space through arranging it on individual buildings, scenes, architectural details.
---
LAST FEATURED
THE BEST STORIES AND PHOTOGRAPHERS
---
Contrary to commercial photographers, I am not looking for perfect images. Rather than showing my photoshop skills, I choose to show genuine people with real feelings.
---
LAST NEWS
EXHIBITIONS | RELEASES | EVENTS
---