You cannot know what dimension was…  In which edge of dimension Emily is living… Secret Garden, Limbo or Purgatory. Whatever existence it was, she was there… 
---
CONCEPT
CONCEPTUAL | CREATIVE | FINE ART | STYLE
---
You cannot know what dimension was…  In which edge of dimension Emily is living… Secret Garden, Limbo or Purgatory. Whatever existence it was, she was there… 
The word "Occlude" is a transitive verb, which means to obstruct, block, or prevent, but in photography, it's transmogrifies to an intriguing concept. Obstruction or prevention.
When I was a schoolboy I used to come home from school and watch the kitsch 60's Batman series on television starring Adam West. I loved Catwoman.
In India movies not only represents a mere art form it constitutes a virtually alternative lifestyle. Film posters have always fascinated me with their surreal like imagery.
It seems to be a bright and colorful solo travel; the disguise hides the traveler's loneliness. The same red dress re-appears in the vivid scenery, but the trip seems to be a series of surreal scenes.
Humans seem like wanting to outdo God with their imaginative splendor, therefore they invent and create sometimes wonderful things, sometimes aberrations.
---
WORLD
LANDSCAPE | WILDLIFE | SEASCAPE | NATURE
---
The passion for ocean photography has always been present as I have lived near the ocean almost my entire life. Discovering photography made it possible for me to express my love for the ocean through images.
This is part of an ongoing project to record aerial images of human settlement patterns at the edge of water. Most of these are at the ocean's edge. Humans have a fascination or a compelling need to live at the interface of land and water in its different forms.
The project Landscapes of the world is a small sample of some of the places and locations that I have liked and impacted the most during my travels around the world. With them I have tried to reflect and give my vision of how beautiful is the nature and the world in which we live
The beach of Sankt Peter Ording  in the North of Germany at the "Norse" is about 12 km long and the width is between 0,6 – 1,8 km and in the summer it is one oft the best visited beaches in Germany with about multible thousend of bathing visiters.
During the 16th, 17th and 18th Centuries, there was an ever increasing interest in the natural world and the recording of the discoveries of Asia and the new world.
The goal of my pictures is to take the hand of the viewer, and bring him around to discover a parallel world, a hidden reality made by soft tones, natural lines and smooth water. Landscapes are my preferred subjects, and long exposures are the way I try to show my vision to the beholder.
---
CITY
ARCHITECTURE | CITYSCAPE | STREET | URBAN
---
Visiting the gardens of Versailles, one of the most visited public sites in France and an UNESCO World Heritage site, creates feelings of calmness and solitude, deepened by the geometrical formality of the sharp lines
We think that architecture should be one continuous experience, from town to architecture and from architecture to structure… When we encounter a piece of architecture, the experience begins before we enter the space.
More often than not, people behave rather oddly when they face roses.One day, shortly after I moved to Osaka, I encountered a tribe of people obsessed with roses in an urban rose garden I found purely by chance.
This photographic project "A face without a name" is a journey through imagination and reality, in the territory of the Caucasus. A visual trip to discover that part of the world that has a foot in the Asia and another foot in Europe.
The title of the portfolio has been inspired to Italo Calvino's book, Invisible Cities, described by Marco Polo to Kublai Kan: an atlas of fantasy cities with women's names. It has also to do with the predominant visual aspect of contemporary cities.
Riad Mirage Club is the fifth volume of the long-term and ongoing documentary project Future Rust, Future Dust (2016 – ), which aims to analyse the urban and architectural impact of the last world financial crisis and the burst of the real estate bubble. 

---
SHOT
PEOPLE | PORTRAIT | FASHION | NUDE
---
Michał Drozd (born in 1961) is a Polish documentary, portrait and art photographer, who gained international recognition through numerous awards and distinctions in both Polish and international photography competitions.
The new project from Andreas Theologitis is a study of the human body. His photographic work turns insistently around the exploration of particular aspects of the nude, where aesthetics are combined with an almost ideological dimension.
At the same time Michael Seif began to photograph "Figures in Water" in 2003, he began photographing "Figures on Land." To Seif, the watery figures are alive, fluid, creatures of nature.
A Scene from an Unknown enlightenment and Luminous Land. Noticing the details, light, shapes, colors, textures, people, trees and flowers. Everything around me looked bright and different.
When I finished my first novel, about one year ago, besides a sense of relief (I spent over a decade working on it), I wondered if there were any readers left in the world. At a very basic level, my book is a story about a photographer who needs a rebirth.
The latest from Andreas Theologitis is a study of the human body. His photographic work turns insistently around the exploration of particular aspects of the nude, where aesthetics are combined with an almost ideological dimension.
---
STORY
DAILY LIFE | DOCUMENTARY | JOURNALISM | TRAVEL
---
The festival of Sant' Agata is the most important religious festival to take place in the city of Catania in Sicily. It is celebrated in honor of the patron saint of the city, and is one of the most biggest Catholic religious holidays
Queen Nature simultaneously revealed two rare phenomena. On the one hand, the temperature remained below the freezing point for fourteen days, which was no longer measured in a quarter of a century.
Jorge Fernandez was born and raised in the small Spanish town of Monzon. After finishing high school he moved to Madrid to get a technical engineering degree. In the late 90's he started to study film photography during a few years and after that he decided to do the jump to digital
Negombo's inhabitants are Karavas, Tamil and Sinhali fishermen, who in the middle of the fifteenth century under the influence of Portuguese missionaries converted massively to Christianity.
It was a chance drive as at the last moment the meeting at Black Forest got confirmed. I was in Bregenz, Austria. So we headed to Black Forest. It was a cold February winter and there were hardly any human presence on the road or on the streets.
Myanmar is a religious country with more than 85% of the population practice buddhism. It's common for children spend period of time as a monk in a temple and at the end decide to come back with parents or follow holy religion.
---
DNA
FIVE MINUTES | CHATTING | VIEWPOINT | INFOCUS | IN MAGAZINE
---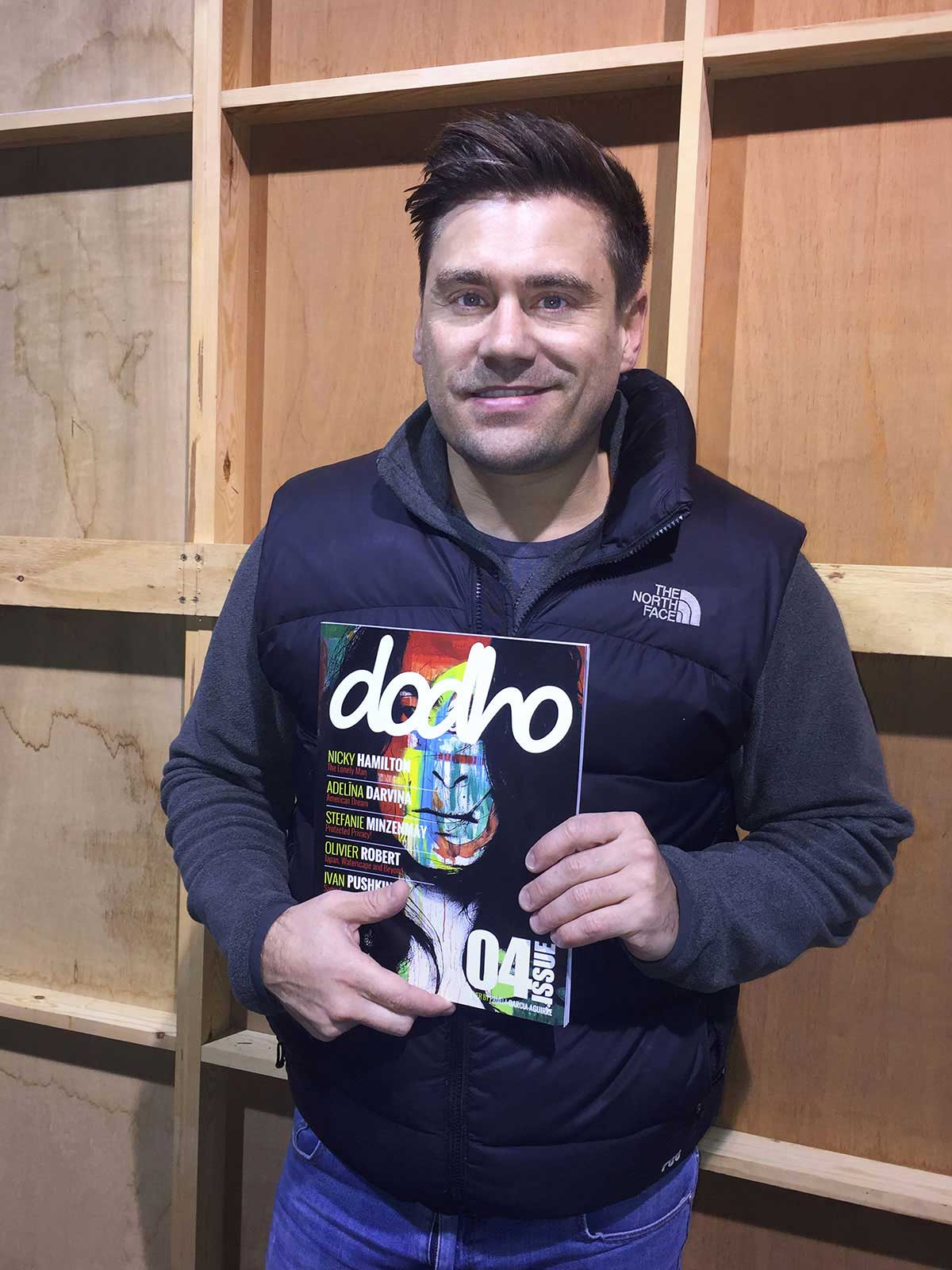 Honestly I was blown away by the print edition, the quality of the work throughout and the production of the printed article where so good.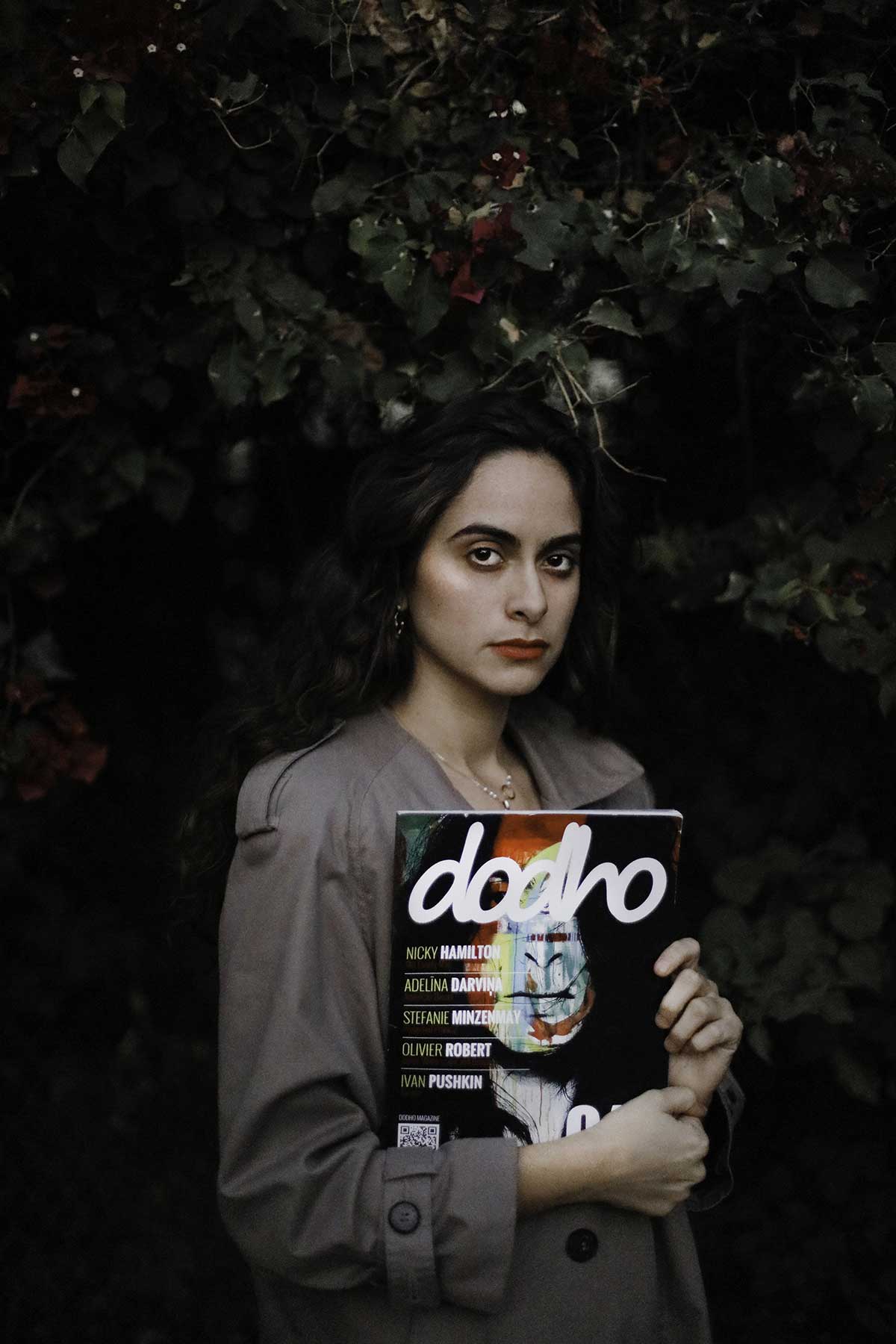 When it came in the mail I was never more excited, it's truly a beautiful piece of art. I am very happy and honored to have been a part of such a magical magazine that celebrates the love and art of contemporary photography.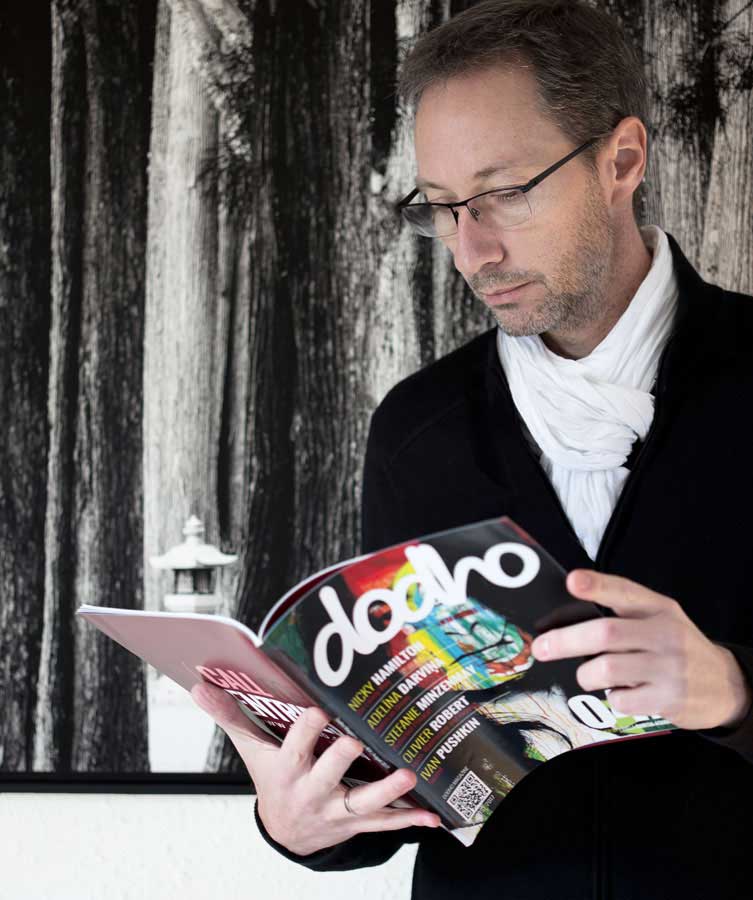 But once I got it in my hands, I couldn't tell any difference between your laser-printed edition and a traditional magazine. The highlights, midtones and shadows are perfectly balanced.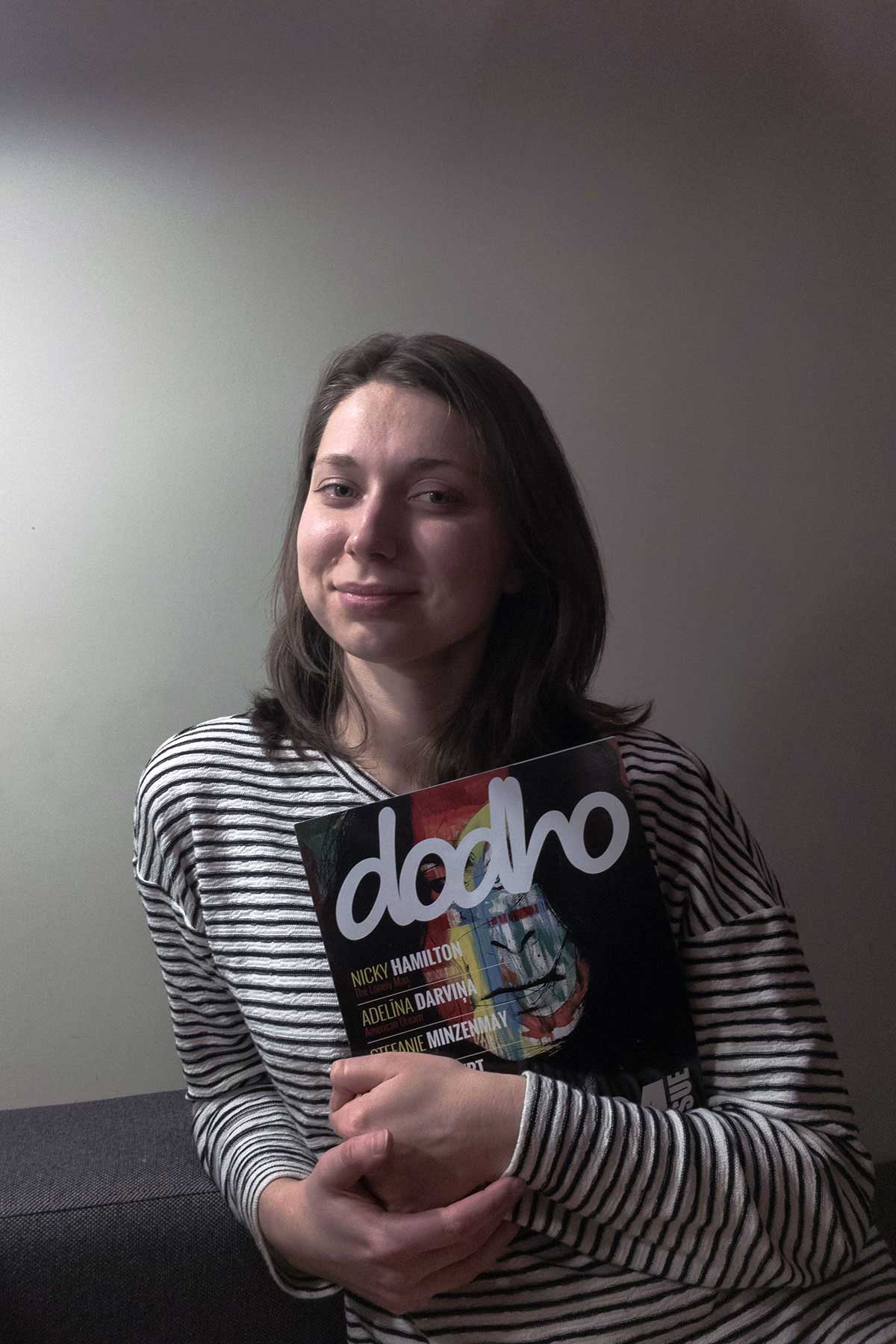 I think it`s a great platform for young artists to rise higher in their career and get recognition from other institutions.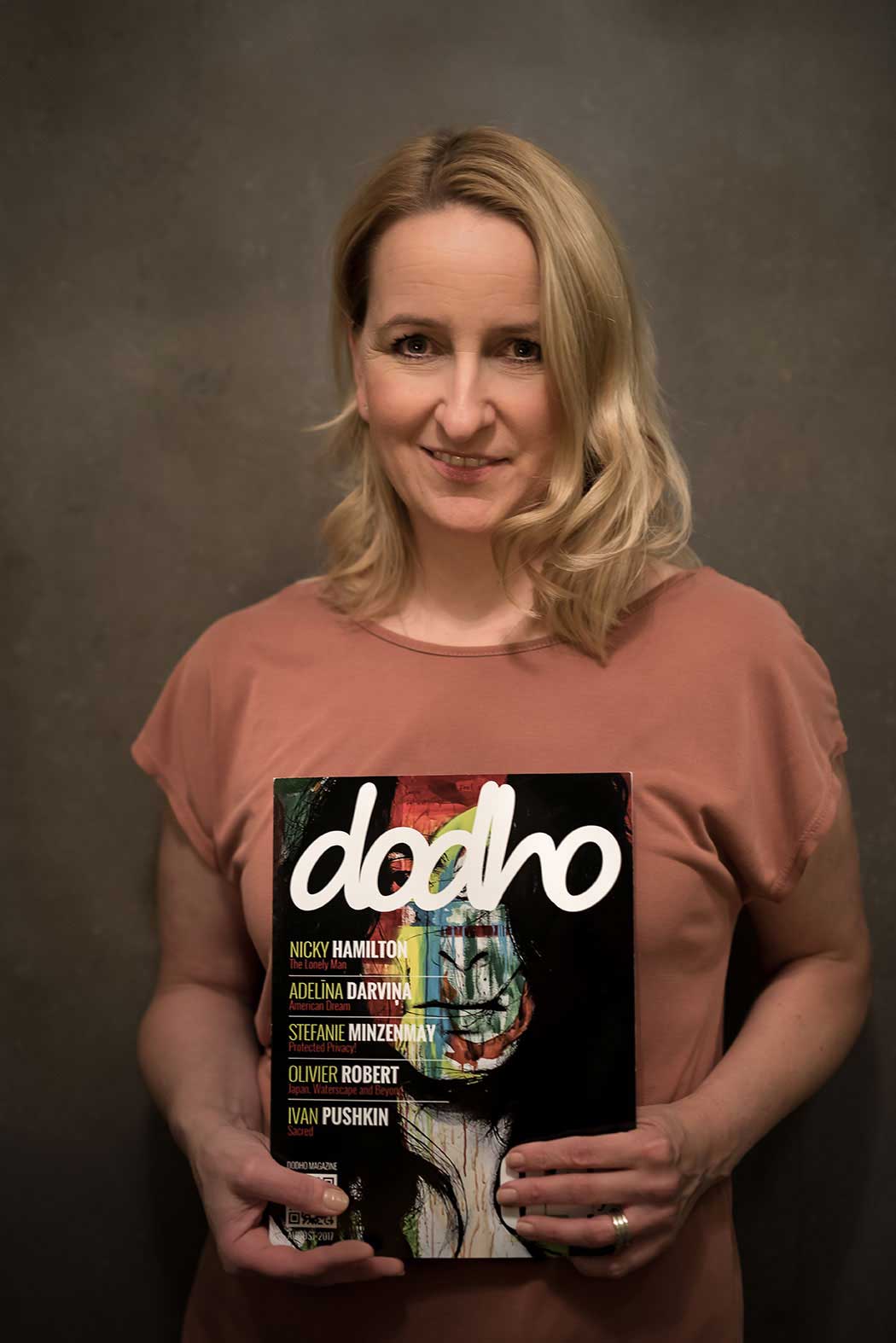 Once again the work of different photographers has been very well chosen and combined in this 04 edition, which is a perfect visual and haptic completion to the online dodho magazine.
Ivan Pushkin is Russian visual artist working at the intersection of photography and digital media and exploring the perception of reality by contemporary human and society. He graduated from Maxim Gorky Literature Institute and the School of Photography of Elena Sukhoveeva and Victor Khmel.
The Indian Photography Festival (IPF) – Hyderabad, a Not-For-Profit initiative of Light Craft Foundation, is an international photography festival
The Galerie du Canon, founded in 2017 by Jacques Mikaélian and Gilles Altieri, represents contemporary and confirmed artists and develops a policy of promotion and support for young creation.
---
LAST FEATURED
THE BEST STORIES AND PHOTOGRAPHERS
---
Jorge Fernandez was born and raised in the small Spanish town of Monzon. After finishing high school he moved to Madrid to get a technical engineering degree. In the late 90's he started to study film photography during a few years and after that he decided to do the jump to digital
---
LAST NEWS
EXHIBITIONS | RELEASES | EVENTS
---