I usually photograph with large or medium format analog camera, on black & white or color film. My work covers wide range of subjects, like landscape, portrait, still-life and I explore variety of themes like passage of time, contemporary life-style or cultural identity.
The V.I.P. Portrait Gallery is a series of black and white portraits of potatoes. It is a study of form, a collection of diverse shapes and textures. I have created many such collections and I often choose mundane objects, like in this case potatoes. This gives me the freedom to look at them in an abstract way or to interpret them on my own, without being limited by the overwhelming context, which often happens when you choose objects that are too obviously important or unusual. What drew me to potatoes in particular, was their commonly unappreciated diversity created by nature, not by human artfulness. For my potatoes, I chose to make portraits rather than simply still-lifes and I gave them names – not in order to suggest that they look like people, but simply to emphasize their individual uniqueness (names individualize, like numbers standardize). I used the 4×5 camera and I printed them much larger than  life-size to show them like they were looked at through the magnifying glass – with attention to all the tiny, but meaningful details. Excluding the colour factor by shooting them in black&white let me focus on shape, texture and light.
Right now this series is being exhibited at The Rooms Provincial Gallery in St. John's, NL, Canada (until January 2015). It was also presented at three group shows in USA.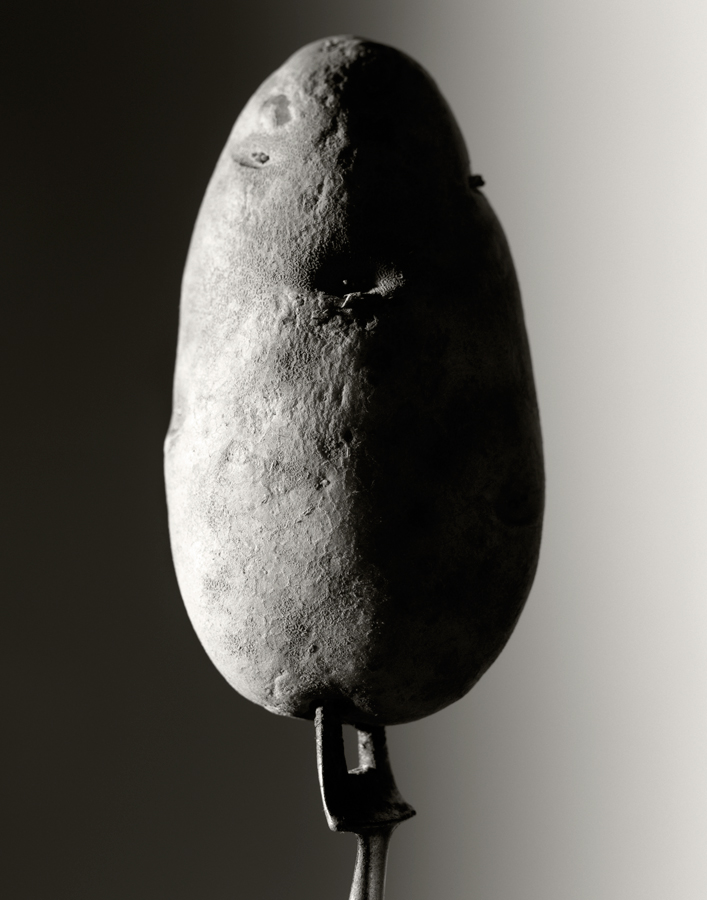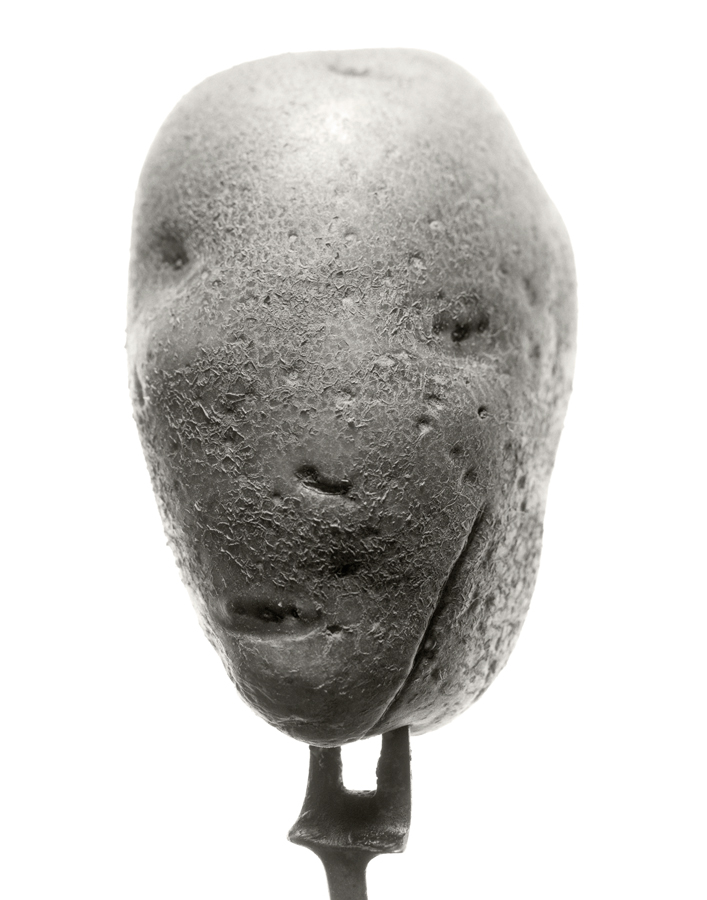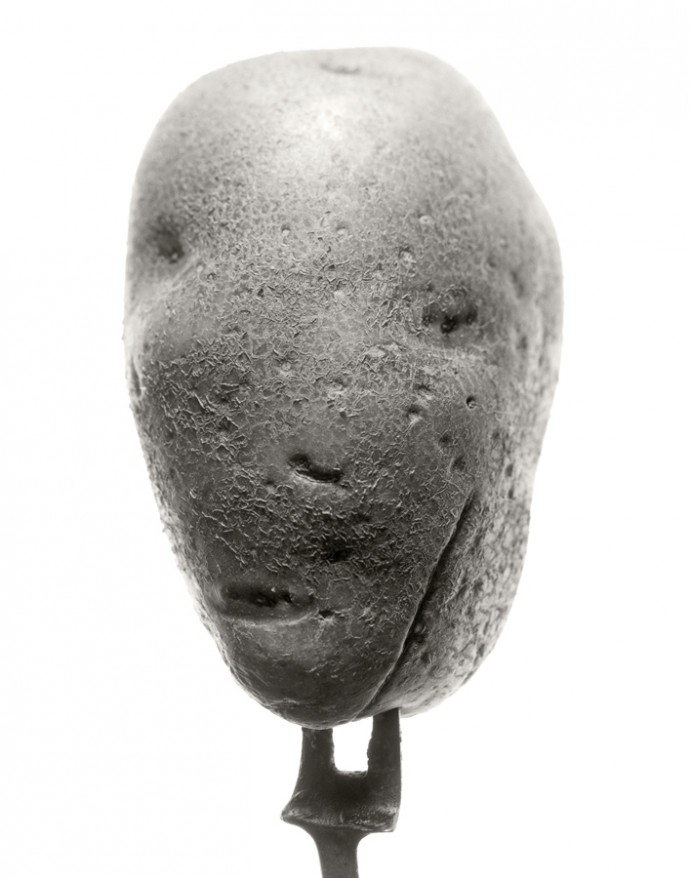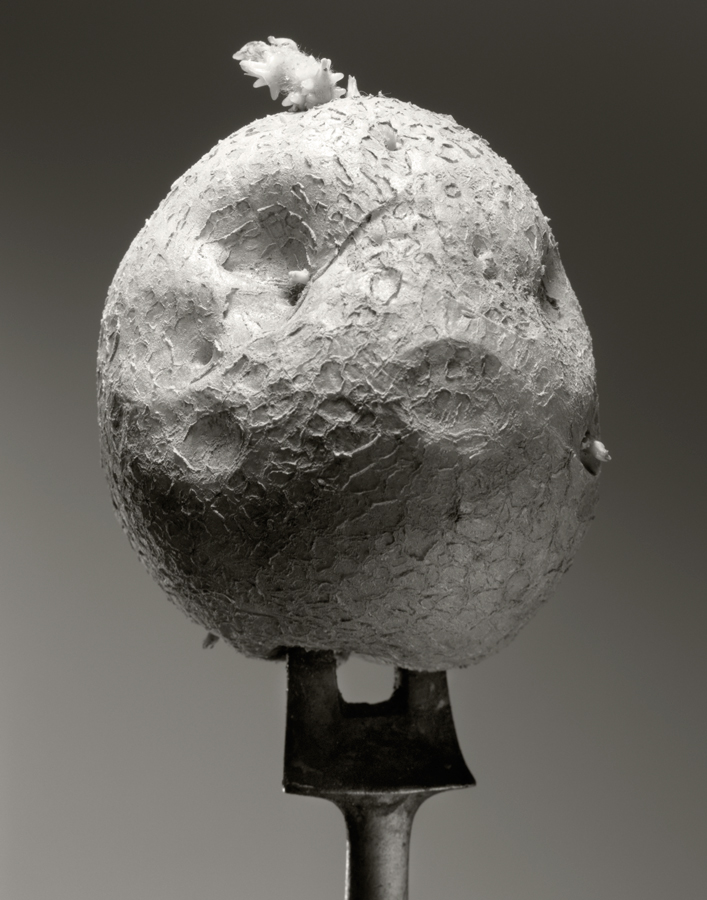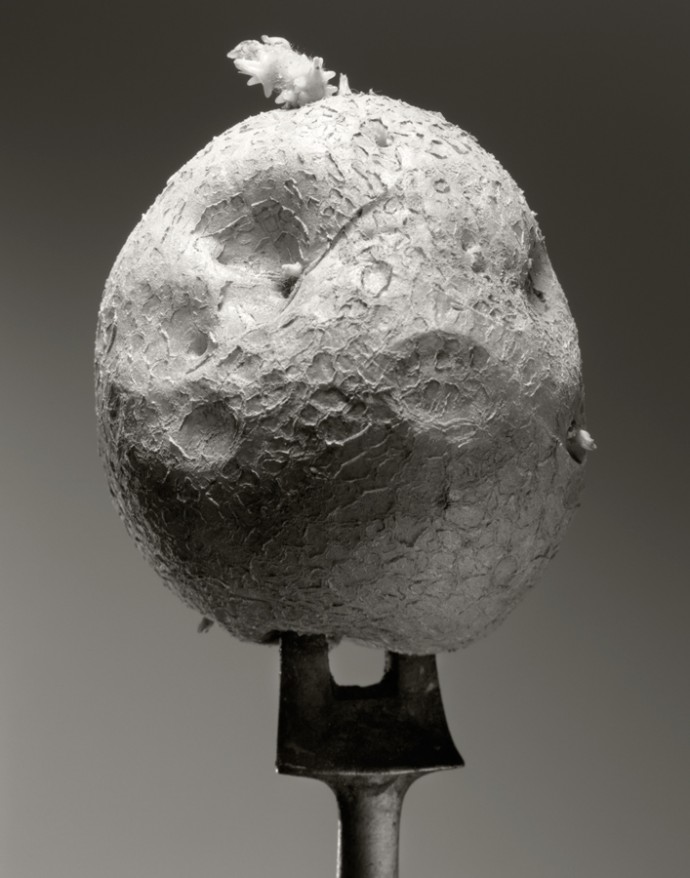 1  Enrique Dimitri Magnussen | 2  Itzhak Israel Ginzborg | 3  Maksim Obruchev | 4  Mathilde Mol | 5  Chin-Hui Chen | 6  Victoria Nicoletta  de la Rosa | 7  Teófilo Tootoo II | 8 María Teresa Scriverius | 9 Sasha X | 10 Dolores Nanopoulos | 11  Diana Ginzborg | 12 Bobbi Vasily Oppo | 13  José Ángel Lovinescu | 14 Frida del Alcázar | 15 Bo Mors | 16  Ion Tony Papariga | 17 Dick van der Sloot | 18  Olga Berlanga | 19 Carmen Franco Gallerati | 20 Valentina Maselko | 21 Okello Tito Brodsky | 22  Bruno de la Vega | 23  Rita d'Urso | 24   Héctor Santos-Viola