Colin Cheong has been involved in all facets of the creative industries for all of this professional career. This has ranged from production management to graphic desing, theatre performances to strategic consultancy.
His desire to look beyond entrenched silos of design disciplines, language and relationships is provoked constantly throung his position as a lecturer in Temasek Polytechnic´s School of Design in Singapore and as a member of the MFA Collaborative Design programme at PNCA in Portland, USA, Colin sees his role in enabling Design to shape the discourse of heritage, urbanisation and education globally.
Colin´s interest in urban photography strives to capture a visual deliberation of the aforementioned discourse. He believes that photography has the power to transcend differences and unify peoples and communities in collective conversation of a visual narrative. With photography, the camera becomes a voice. His work usually deals with conveying the transient ephemeral moments of occupied spaces and how the artefacts and humans react to and navigate around those spaces. These relationships are fully fleshed out in his street photography and with every shot, he aims to capture these magical moments.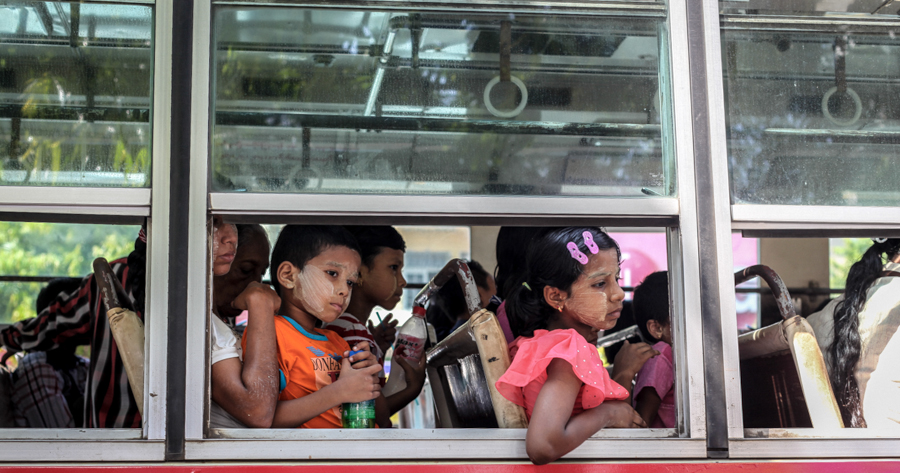 Synchronicity
Synchronicity, according to Carl Jung, is the experience of two or more events as meaningfully related, where they are unlikely to be causally related. Pictures from my projects aim to reflect my relation with each space and its habitants (people and objects alike). As such, my role as a photographer transcends the role as an observer into an interlocutor, forcing one to examine the photographer beyond technique and creating more conversations in the process.
Synchronicity – Yagon, Myanmar
Directly translated,Yangon means "end of strife". Over the course of recent decades,Yangon has survived through turmoil and chaos and has emerged from the ashes as a burgeoning city brimming with life and vigour, Yangon´s streets are sensory overload – thriving shops, hectic streets and majestic temples. It  is easy to get lost in the allure of its urban scape. These images were captured within the hustle and bustle of that journey and captures the beauty of a nation awaking to a globalised consciousness.