In the series "unspoken places" I attempt to explore uncharted urban and  peri-urban  aspects of contemporary reality, with a glimpse that is mainly  personal.
Thus, the photographic depiction of the Attica landscape is neither objective nor representative. We encounter these landscapes quite often, we even cross them on a daily basis and yet rarely do we observe or take pictures of them.
They are neither beautiful, ugly and definitely nor photogenic. They are not destined to be seen, except maybe as a blur through the car window or like a background to our daily routine. These places have no name and reveal no secrets to passers-by, they do not tell their story to "strangers". These places are no tourist attractions. They owe their existence to human activities or failures, they owe their charm to their deafening silence and contradictions.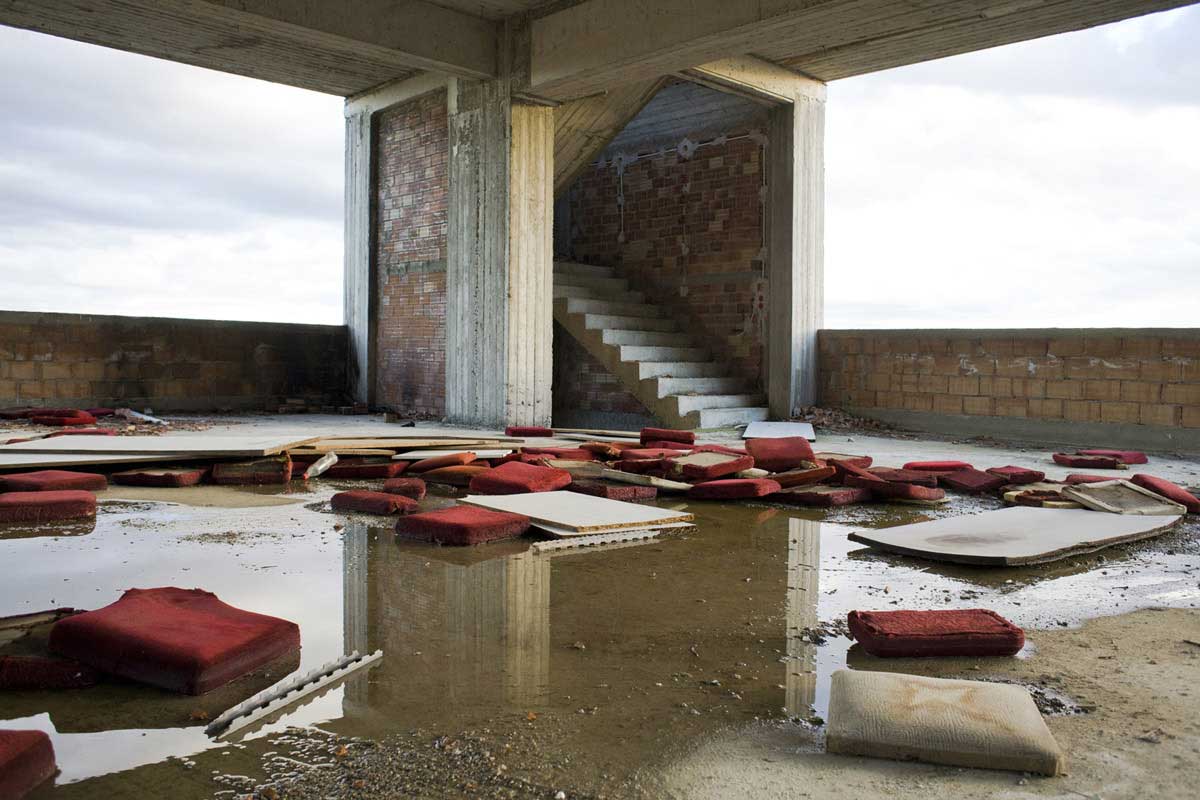 This time, however, I escaped the Athens city centre, the chaos, the perpetual mobility of the crowd; this time, I turned my eyes to the edges of the city, where the spectacular and eye-catching frame tend to fade and disappear into the hazy and disordered flora. I run off the main highway and followed much more peripheral roads –an uncharted road network, stretched like a web in the Attica basin, which indiscreetly unites underpopulated areas, industrial zones and slums. These are the narrow and insignificant roads we take, when we've lost our way; these are the in-between areas which constitute the passageway from the city to the countryside.
Purposefully, I didn't overlook these "insignificant" roads; I stood and watched them, focused my attention on them, walked them and finally shot them, trying to captivate in a photographic instant what happens in the places where seemingly nothing happens. The attractiveness lies in that one always finds there something different than expected; there one can either meet a place of game or a place of well-hidden human traces of outlaw activities. They constitute an alternative aspect of my country, the place where I exist.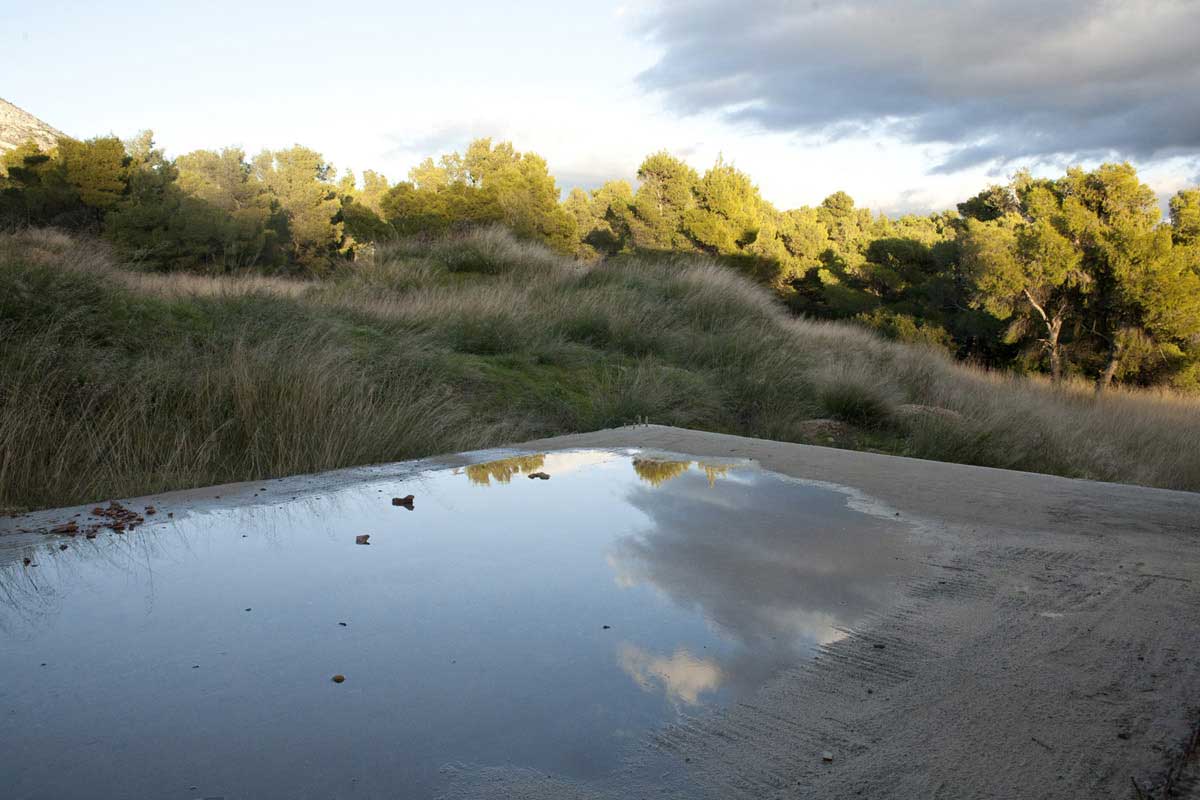 About Babis Kougemitros
Babis Kougemitros was born in Athens, Greece, in December 1975. He studied Political and International Sciences at Panteion University of Athens. He made his first contact with photography by participating in the Athens University Photographic Circle, where he got acquainted with the works of the classic photographers. That was also the time when he shot his first black-and-white films.
In 2006 he attended the seminar "Introduction to Artistic Photography" conducted by Platon Rivellis, which helped him deepen his understanding on the work of classic photographers, while providing him his first technical knowledge about digital photography and processing. As a member of the Rivelis' Photographic Circle, he presented his work at Benakis Museum and participated in the team exhibitions of the abovementioned photographic association many times.
In 2009 he studied Photography and Audiovisual Arts at the Athens Technical School of Photography. During his studies, he mastered his technical skills and focused his interest especially on artistic photography and the work of major contemporary photographers. His twofold commitment to the technical and artistic side of photography, allowed him to work as a professional photographer while practicing artistic photography in numerous occasions.
From 2012 till today, Kougemitros has turned his interest towards the city landscape, focusing particularly on the city borders of Athens. The outcome of this specific photographic wandering can be seen in his personal exhibition "Edgelands" (2012) at "Manifactura" gallery during the Athens Photo Festival of that year, and also in his participating at the team exhibition "City Limits" (2013), which was held at the Athens Public Picture Gallery, during the same Festival.
In the last three years, Kougemitros is collaborating with the Spanish Embassy, covering photographically the latter's cultural deeds in Athens. Finally, from 2010 till today, he is teaching photography to children and teenagers suffering from psychological illness, at the Day Centre "Orion". This educational effort has produced so far three team exhibitions –not to mention a very creative and helpful activity concerning photography, for the students of the Centre. [Official Website]