It is sensual and metaphorical representation of the feeling of love between partners.
As it happens in life, the photographs are divided into stages, at the same time all of these periods are chaotic and confused, that's also similar to life.
Finding oneself inside the feeling of love and interweaving of this with construction of relationship, attempt to build it or absence of relationship at all (when people are still involved in the feeling itself) is divided for me into four main categories. These categories are extremely conditional, since it is impossible to classify love, but I emphasize my personal thoughts. The first stage is dedicated to the feeling of perfect, absolute happiness, this is the period that I call "Birds". The key emotion is like euphoria, lightness, complete emotional absorption. The next stage, called by me as "Waves", is a period filled with nascent anxiety, doubts, signs of melancholy, fear, but all of this is mostly suppressed, mixed with the moments of former overwhelming joy. The next stage is called "Glass", it is very vague and complex period, when a clash of flaws is being revealed, those things that are hidden under the veil at the very beginning and now they are exposed, the (im)possibility or (un)willingness to accept them can be seen now, when one reflects in the other one and sees oneself in a partner and all further actions within them are connected with "repulsion-attracton" process and the ability to cope or inability/unwillingness to do it. Next comes the stage "Membrane". I've chosen this title, 'cause "membrane" is a thin elastic tissue that is separating and connecting anything in a living organism. In the development of love, everything happens in the same way – something that unites at the same time pushes people away from each other but also makes that kind of connection that is becoming stronger and deeper in its special way, even if lovers are apart as a result of a relationship or just a desire to create it.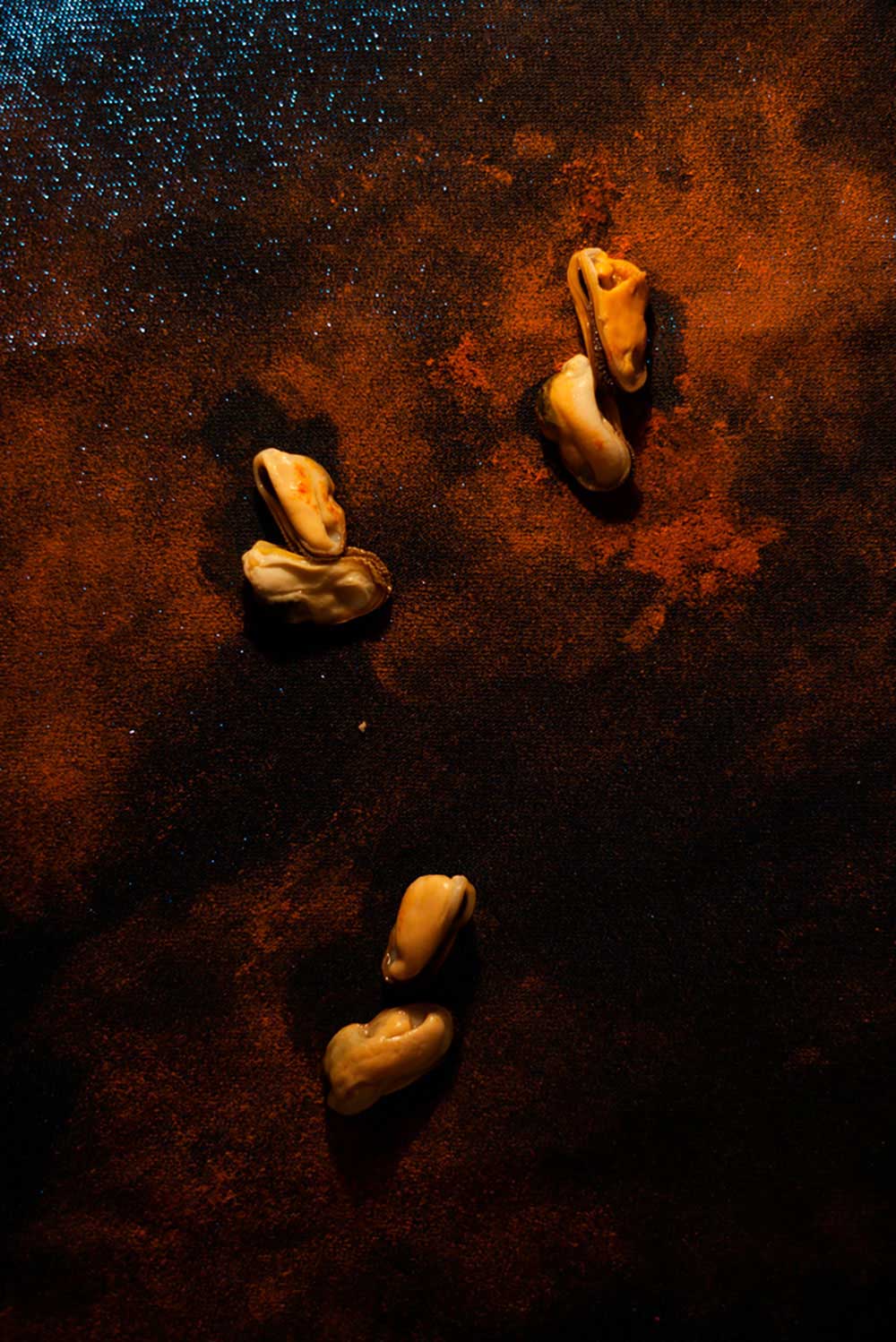 About Daria Amaranth
Born in the north of Russia and now based in Saint Petersburg Daria Amaranth (whose real name is Daria Tureiko) got interested in photography about four years ago, since then it became her passion. She has always been attracted to the mystical side of life, being inspired by cinematography, literature, psychoanalysis and her own imagination. Daria defines her creative approach as "searching for mysteries with a camera" and specializes in conceptual photography with a hint of fine art and artistic fashion. [Official Website]