A Journey of Light and Texture
David Gardner – No other landform captures my imagination and attention more quickly than does a dune field. At any given moment, depending on the light, a dune can take on the appearance of water – both shimmer and flow – or emulsify into what appears to be a thick undulating molten soup. Still other times, sand can take on almost human form in the sensual way it mimics skin and spine. This landscape seems immobile, but is ever moving, ever changing. Nature's etch-a-sketch, an evening of wind can erase all human evidence and reconfigure the dune into new forms by morning's first light. !
The images in this gallery were shot at dune fields around the western U.S. They include White Sands National Monument in New Mexico, Great Sand Dunes National Park in Colorado, the dunes at Stove Pipe Wells in Death Valley National Park, and Coral Pink Dunes State Park in Utah.

About David Gardner
I live part-time in San Francisco and part-time in a 26 ft. Lazy Daze motorhome, christened Carpe Diem, pursuing my photographic interests across the continent. I am largely self-taught, but consider my longtime friendship with fine art photographer Stephen Johnson, and the likes of Richard Misrach, Linda Connor and Bob Dawson to be the basis of my photographic inspiration and proficiency. I studied graphic arts and multimedia design at San Francisco State University, and attend classes and lectures at the San Francisco Art Institute as time permits.
Over the past 30 years, I have attempted to hone my vision to better reflect the essence of the landscape as I see it. During that time, my approach became quite contemplative, and resulting images more intimate and simple in design. My belief is that the true genius of nature lies in the subtlest of moments.
Recently I have shifted my emphasis, as the difficulty of isolating landscapes free of human intervention has increased. I not only include evidence of human impact, but also people, in the context of the landscape, now appear. I am looking more at how we use land and what we communicate through that use. In order to preserve what we have, I believe it is important to reveal what we are losing. [Official Website]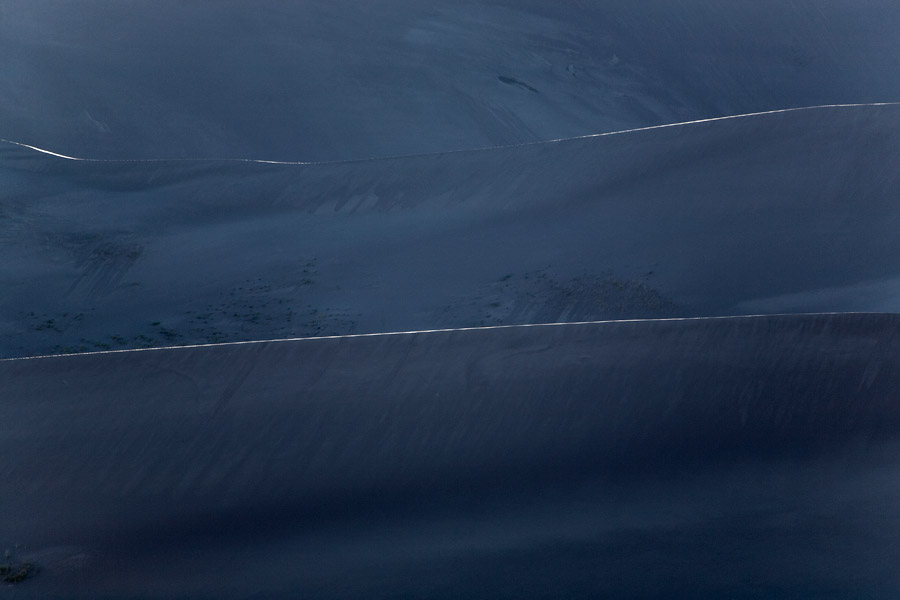 Legal Note: The photographer attest that have full authorization to give consent to the publication of these photos or project and have the authorization and permissions of third parties. Guarantees that you have all the necessary communications of property and you have obtained all the necessary authorizations for any property, buildings, architecture, structures or sculptures appearing in your photographs.