Can you tell us a little about yourself?
I studied photography at the Queensland College of Art here in Brisbane, Australia over 20 years ago but it took me quite a while after that to find my feet and take my photography in the right direction.
I guess I'm a bit of an all-round photographer really as I can shoot pretty much anything, but I concentrate on people photography – mostly portraiture, fashion styles and my own style of vintage glamour for my commercial work and my personal work revolves around the human form, shooting nudes both in the studio and on location.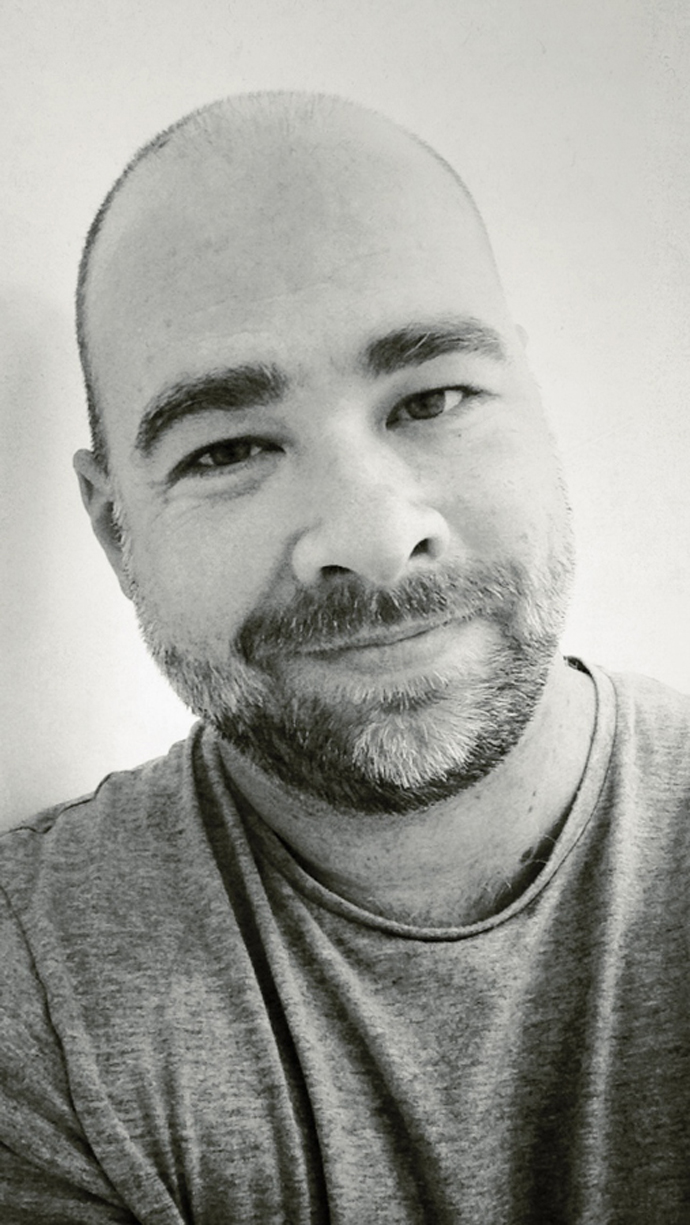 How did you get interested in photography?
My father was a very keen amateur photographer so I have very fond memories of growing up watching his slide shows, sitting on the floor underneath the slide projector. Dad gave me my first camera, a Kodak 126 Instamatic when I was around 6 and I remember running around beside him happily snapping away on holidays and then having to wait 3 or 4 weeks for the processed slides to be returned in the mail. Half the fun was the waiting and the anticipation of seeing what was actually captured.
About 10 years later he gave me my first SLR, a fully manual Practica MTL-5. From that point on I was hooked.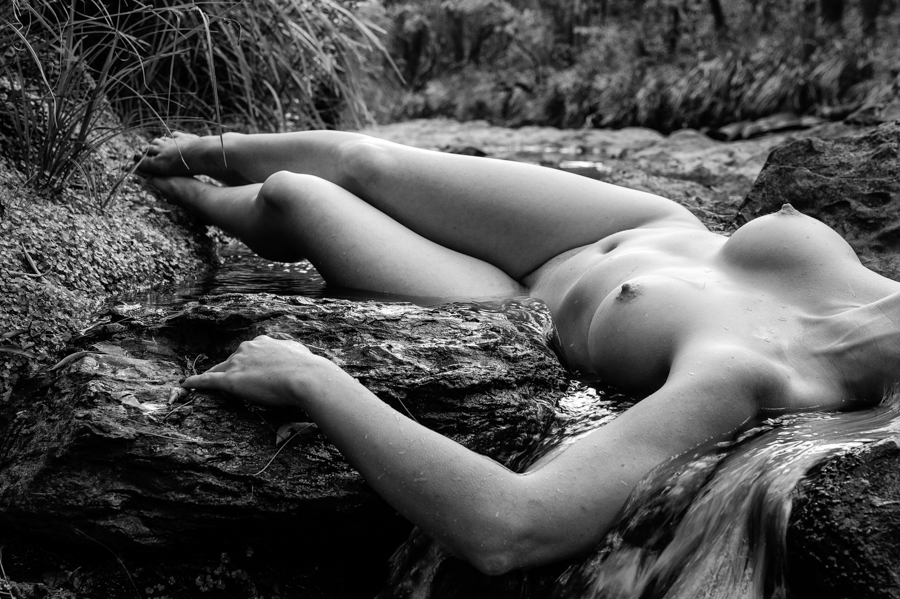 Have any artist/photographer inspired your art?
I've had many influences over my photography career. I started with great admiration of the traditional b&w photographers such as Ansel Adams and John Sexton for landscape work and after I began shooting people, I was inspired by the likes of Greg Gorman, Herb Ritts and Richard Avedon. My first main influence after I began shooting artistic nudes in the landscape was Craig Blacklock and his magnificent book, A Voice Within – The Lake Superior Nudes.
Lately I have been inspired by the likes of Jan Scholz and Stefan Beutler as well as countless lesser-known photographers whose work I see every day appearing on sites like Tumblr and Flickr.
Could you please tell us anything about your technique and creating process?
I guess my style is fairly traditional. I love black and white photography so I am influenced by some of the great black and white film photographers from the 60's, 70's and 80's but I also make use of the current digital technology available to create images that are technically very strong and have a traditional look to them.
That being said however, I do love experimenting with colour as well and I often create images using muted, pastel tones reminiscent of the colour films of the 70's. Lately I've also been inspired by some of the great photographic lighting of the golden age of Hollywood and using a lot more tungsten and other constant light sources with my vintage glamour style shoots.
With my art nude work I guess my use of shadows has become a bit of a trademark, especially in the outdoor black and white images. I like to use shadows as a compositional tool to compliment the shapes and form of the model.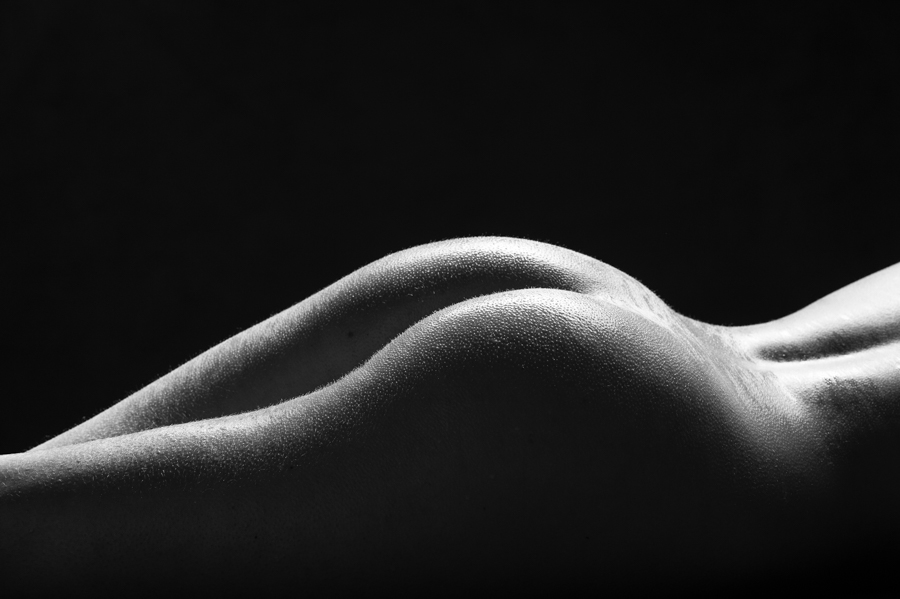 Describe your ideal photographic situation
My ideal photographic situation probably changes quite a bit depending on my influences at the time. At the moment I would have to say my dream photo shoot would involve a week on an exotic tropical island shooting fashion / art nudes with an amazing model like Emily Ratajkowski and having full creative freedom to shoot what I liked.
How much preparation do you put into taking a photography?
That really depends on the style of shoot. For some of the work I do with burlesque performers, I spend quite a bit of time planning the backgrounds and lighting to suit their costume.
For some of my art nude work however, it may only involve grabbing a few inspiration images to share with my model before we start so we have a basic idea of the style of shoot. After that, I just let the shoot flow and see what we can come up with. Often times it deviates off from the original idea and we come up with something amazing yet quite different.
What's your useable-to-unusable ratio when you review images from a shoot?
I would say most of my shoots have about a 70/30 usable to unusable ratio. The 30 percent includes the usual shots of the subject blinking or just not looking their best as well as the technical things like the focus being just off or the lighting not quite right.
I would say the majority of my shoots achieve 20 percent of really great images that I love and the rest of the 70 percent are just a little bit off but still technically usable.
I find that as time goes on, I am shooting less and less with a higher ratio of useable shots purely because the more I shoot, the better I am at getting all the technical things right.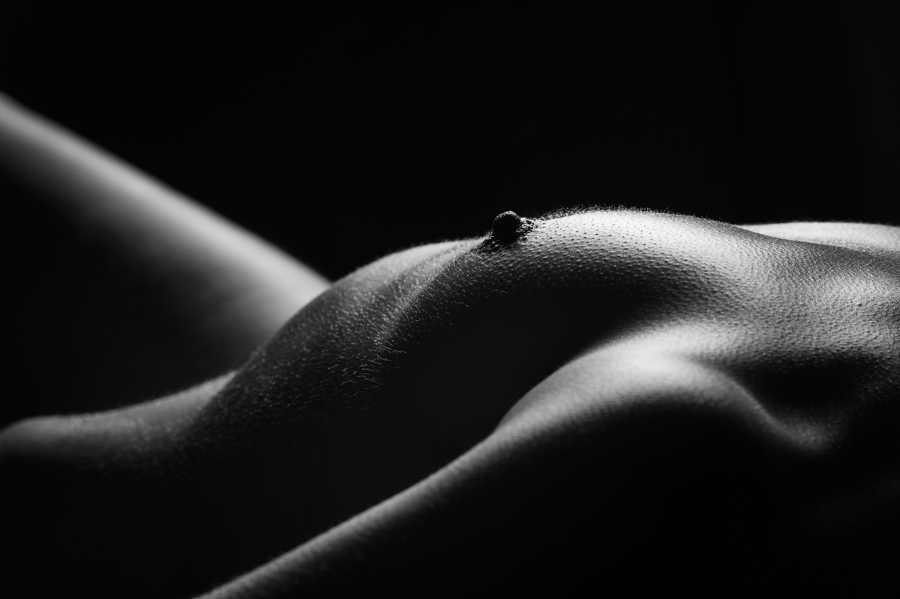 What quick advice do you have for someone who wants to improve his or her photography skills?
There are 5 things I tell newer photographers to practice to really improve their skills…
Lighting, Composition, Lighting, Posing and Lighting!!
Lighting is there three times because I think it is so important. Let's face it, photography is all about light and once you learn how to manipulate it to your benefit, the better your images will be. Regardless of whether you are working in the studio with artificial lighting or using natural light, the same principals apply.
From time to time many photographers find themselves in a creative rut or uninspired to shoot. Does this ever happen to you and if so how do you overcome these phases?
It does happen occasionally to me but not that often. I live and breath photography and not a day goes by without me being exposed to photography in one form or another. If I do get in a rut or I am feeling a little stale, I just start looking at images from other photographers to create a spark or I organise a shoot with one of my favourite models who really inspire me to create great work.
I currently don't have any one specific "muse" but my advice to anyone is to find a subject / model who allows you to be creative and experiment without the pressure of getting amazing shots every time. Sometimes the best way to learn or be inspired to create is to learn from our mistakes but you can't often do that when shooting for a client or with a model you are paying by the hour.
What future plans do you have? What projects would you like to accomplish?
My current plan is to be more widely published, to create more of a following for my work and hopefully, get more commissions for my art nude work.
I also plan on running more workshops in the future with the goal of running some live-in destination workshops with talented art nude models who a lot of photographers don't normally get access to, in a location that is really conducive to creating great images. [Official Website]