Using the power of Midjourney v5, I have embarked on a mission to create a series of visually stunning renders featuring individuals from various races and ethnicities.
Drawing inspiration from the styles of renowned painters, this project explores the raw and emotional aspects of portraiture. By incorporating elements from the prompts of talented artists, I have infused these images with a sense of timeless beauty and grandeur. Each portrait is meticulously staged, capturing the essence of the subjects in a uniformly styled and picturesque manner.
Embracing a single color palette, the red couch serves as a unifying thread throughout this series, symbolizing a shared space where diverse stories and experiences converge.
Through the harmonious blend of AI technology, artistic styles, and a celebration of human diversity, "People on a Red Couch" invites viewers to delve into a world where striking portraits transcend boundaries and inspire a deep connection with the subjects and their stories.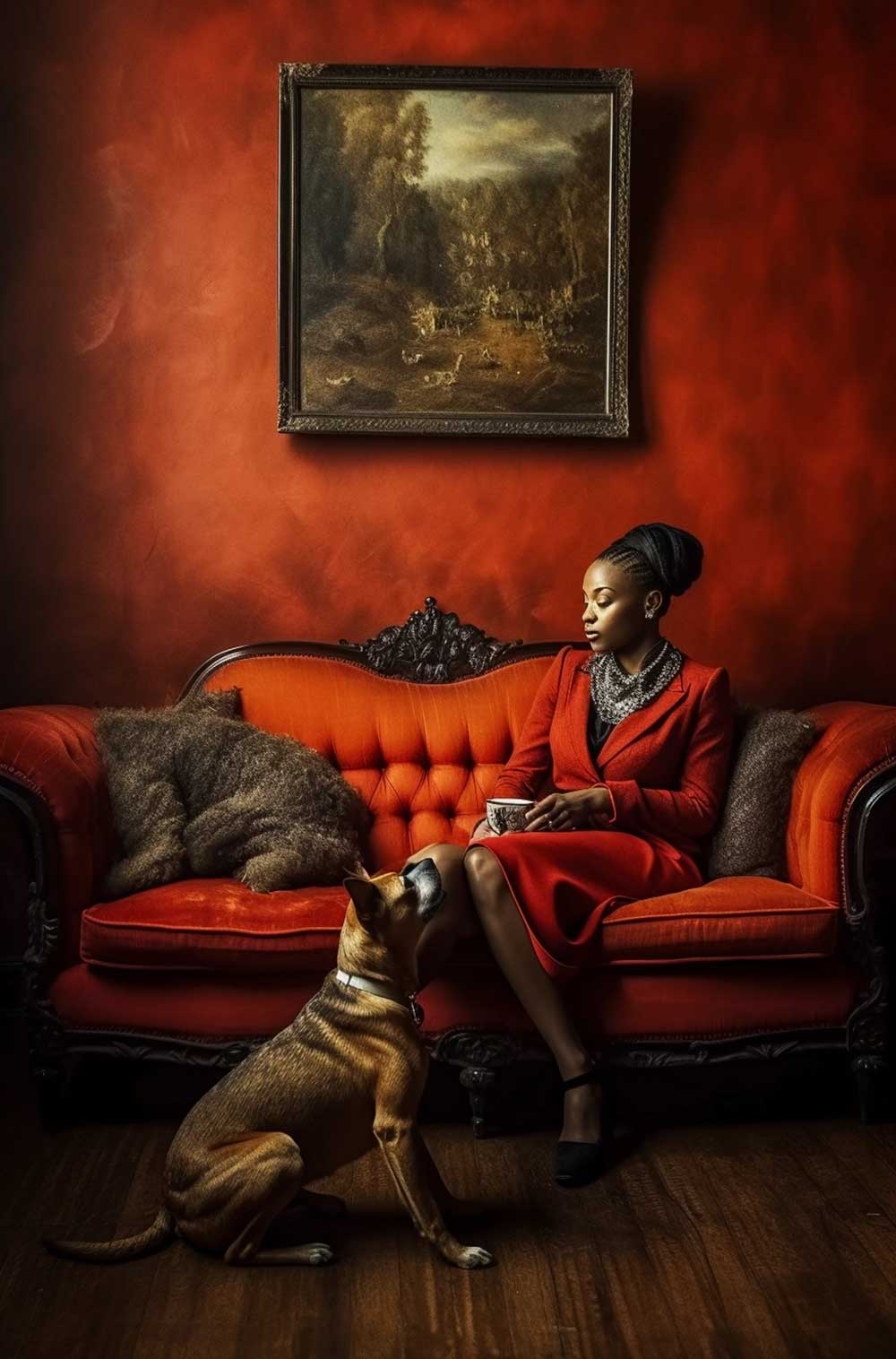 About Eric Jude
Eric Jude is an entrepreneur, coach, and photographer, driven by his unwavering passion for capturing unique images of every person he encounters in his life. Whether it's in a corporate setting, at home, with family, or while they're living out their dreams, Eric strives to tell a story with each individual he photographs.
He takes the time to get to know them and understand what drives them, then creates an atmosphere that reflects their true personality. With every portrait, Eric aims to create an image that will stay with them for a lifetime. Being a natural perfectionist, he puts in meticulous effort, working on each portrait with passion and love. This commitment and dedication are reflected in his body of work, and he eagerly anticipates creating more portraits and pictorials in the future.
Having worked as a photographer in both New York and Canada, Eric Jude has been fortunate enough to shoot fashion and lifestyle campaigns for a range of fashion brands, designers, magazines, and film events. Notably, in New York, he shot the entire catalog for Levi Strauss, as well as numerous corporate and business photoshoots.
He has collaborated with film directors on ad films and has directed a few of his own. Interacting with people from diverse backgrounds is one of his favorite aspects of his work, and he is always eager to create a diverse portfolio that reflects a variety of personalities and lifestyles. [Official Website]