Jacques-Henri Lartigue stands out as a paragon of photographic impressionism, a term I use to encapsulate his instinctual ability to capture the vivacity of the human spirit. Born into the dawn of modernity, he wielded his camera as a painter uses his brush, not to document, but to interpret.
His work exudes a joie de vivre, each frame a celebration of life's unguarded moments. It's the unposed, the unplanned, the sheer serendipity that Lartigue chases—a laugh mid-flight, the blur of a racing car, the swirl of a dress. His adoption of the 35mm camera was revolutionary, akin to a writer discovering the pen after years of the quill. It wasn't merely a tool but an extension of his vision, enabling him to seize the ephemeral with a candidness that pre-digital photography seldom saw. His work, therefore, is more than a collection of images; it's a mosaic of moments that together sing an ode to the century he witnessed.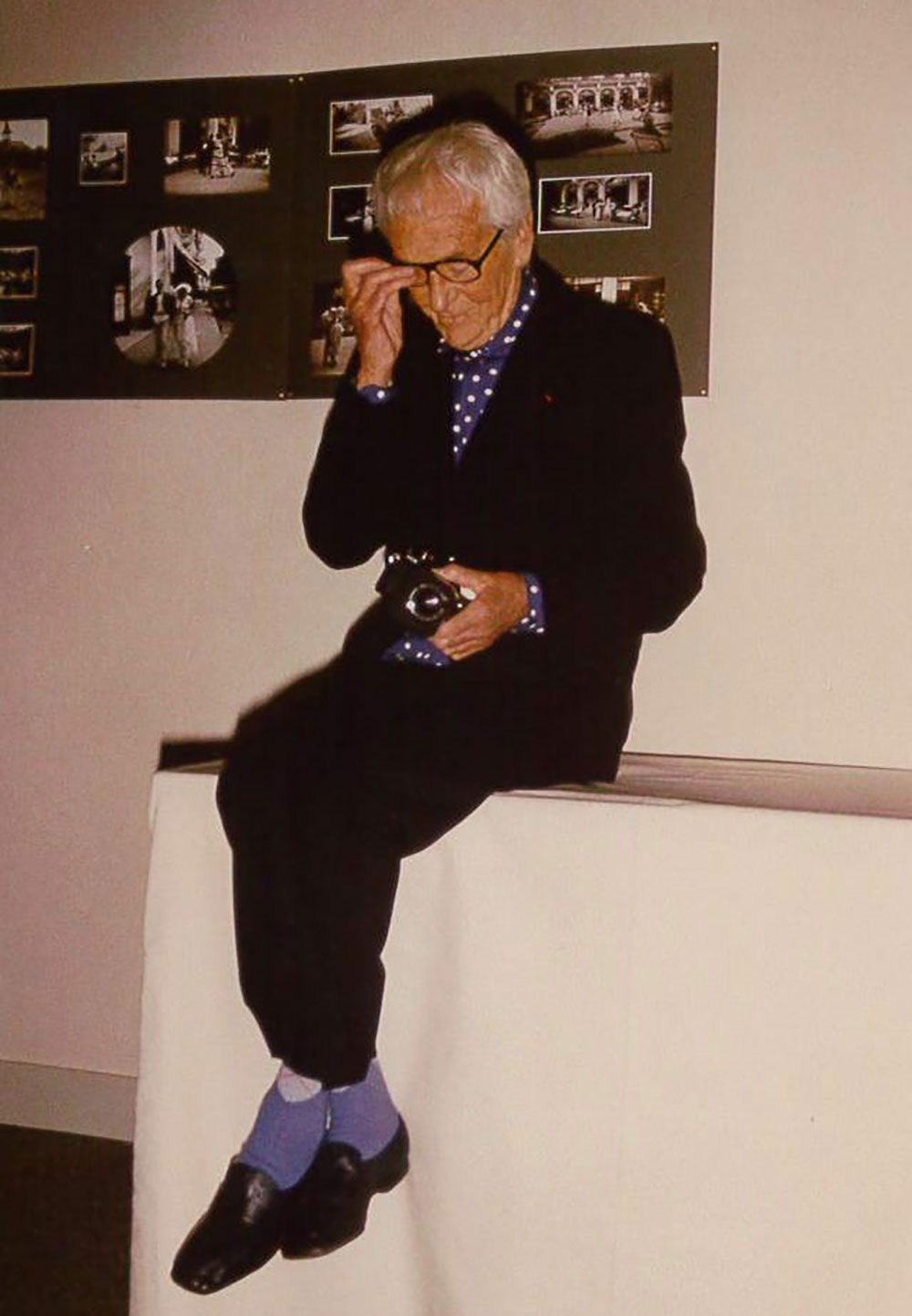 In personal reflection, Lartigue's "Bibi in the Automobile" resonates not just as an image, but as a symphony of motion and emotion. It's his magnum opus in the way it encapsulates the essence of an era. The photograph is a freeze-frame of time, yet it drives forward, propelled by the same vivacity that characterized the Belle Époque. Moreover, Lartigue's paintings, which often mirror the kinetic energy of his photographs, reveal a man for whom the still image was still not still enough. His brushstrokes were as dynamic as his shutter snaps, and both mediums were conduits for his exploration of movement. Lartigue's humility, despite his groundbreaking work, is perhaps his most endearing quality. To continue creating, to persist in capturing life's simple beauty until the age of 92, speaks of a passion that is rare and inspiring. His oeuvre is a reminder that the artist's eye never ages, and that beauty, joy, and art are perpetual in their newness no matter the era.
Photography is something you learn to love very quickly. I know that many, many things are going to ask me to have their pictures taken and I will take them all.
Jacques-Henri Lartigue​
Lartigue was not just a photographer or a painter; he was a visual poet of the everyday. His legacy endures in the way we now perceive photography not just as a means of capturing reality, but as a way to embrace and amplify the beauty found in the fleeting moments of life. His work reminds us that the world around us is full of wonder, waiting to be seen through an artist's eye.
Jacques-Henri Lartigue was a master photographer who captured the beauty and joy of life through his art. His ability to turn simple moments into works of art, as well as his use of the camera and experimentation with different techniques, set him apart as a visionary in the field of photography. His legacy continues to inspire and influence photographers today, and his photographs remain a testament to the power of art to capture the beauty and vitality of the world around us.
I take photographs with love, so I try to make them art objects. But I make them for myself first and foremost–that is important. If they are art objects at the same time, that's fine with me."
Jacques-Henri Lartigue