Michael specializes in large format black and white film photography
Michael Massaia is a fine art Photographer and Printmaker who has spent the past decade documenting New Jersey life and landscape.  Michael specializes in large format black and white film photography, and large format hand made printing processes, such as Platinum printing. All of his images are true "one shot" scenes (his images are never composited from multiple exposures).  Michael works alone and is the sole craftsman from the moment the negative is exposed to the moment the final print is made.  Finding the "special" in the ordinary is the constant in all of his work.
Michael's most recent project – "Seeing The Black Dog" is a term that truck drivers use to describe hallucinations that are experienced on the road as a result of long periods of sleep deprivation.  When the hallucinatory black dogs are appear on the highway the trucker knows to pull over and rest.  The instant this decision is made is the when I creep out of the shadows with my view camera and capture the moment the dogs melt away.  This work will be on display May 3rd – May 28th at J.Cacciola Gallery in New York City  – [Official Website]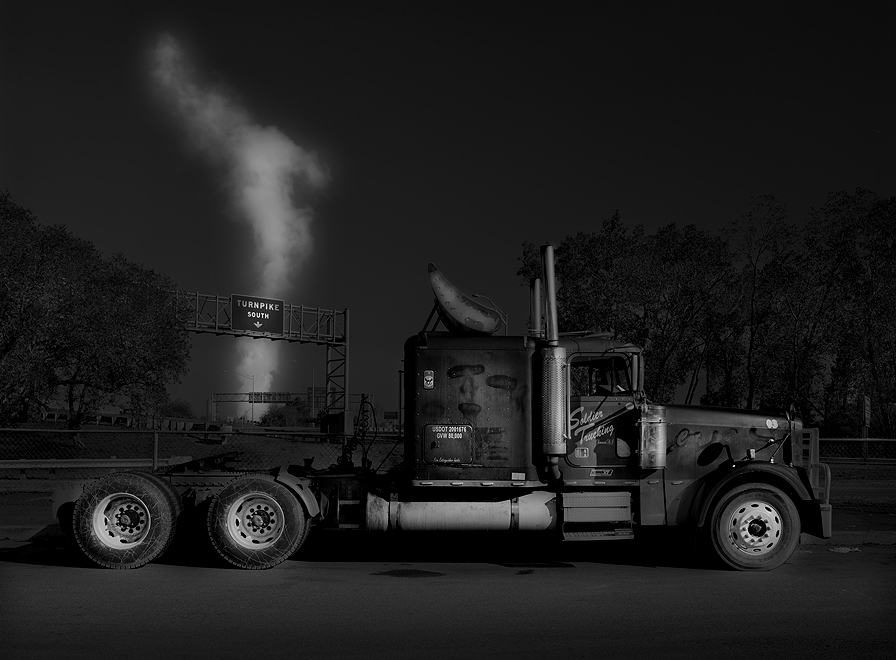 Legal Note: The photographer attest that have full authorization to give consent to the publication of these photos or project and have the authorization and permissions of third parties. Guarantees that you have all the necessary communications of property and you have obtained all the necessary authorizations for any property, buildings, architecture, structures or sculptures appearing in your photographs.