My name is Cédric Mayence, I'm 31 years old and come from Charleroi [Belgium]. I am mostly interested by HDR (high dynamic range) because I love its rendering. It requires nice post production work, that I really enjoy. I was already fan of photoshop before beginning the photography.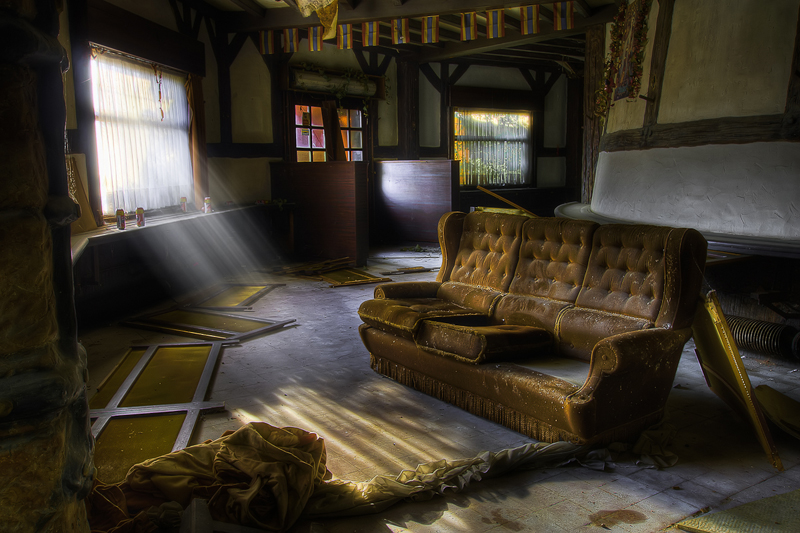 I started photography when I bought my first DSLR in 2008.
At first, it was not so easy, I began with looking and reading everything found on the internet. I think I've seen all the HDR tutorials available on the web, but was never satisfied (It's still often the case) and was retrying again and again! Tutorials were no more sufficient and I tried to understand how were doing pros like Mr Monster, Trey Ratcliff or Ben Wilmore. I slowly developped my own workflow which keep evolving with the situations or new discoveries.
My most important project is urbex (urban exploration). With my mate Monotlithe Urbex, we visit abandonned places (there are many in Belgium). It can be hopitals, factories or castles … It's often forbidden to enter but we are not vandals, we do not touch anything. I simply try to create a particular atmosphere, sometime scary, sometime terribly quiet. In my next projects, I'd like to travel and put more live in my shots. I love urban nightshot and I would also like to include people in my work. I'm very interested by what Dave Hill ou Dean Bradshaw are doing.