When I look at a photograph, I like to imagine. I want you to imagine too.These image in this series were taken in the spring and summer of 2017 on the streets of Chicago.
Street photography can be fascinating. I think it's because we are naturally nosy. We want to stare, to absorb the details and imagine the facts. In real time, on the street, we only get a glimpse of passing strangers. We don't have permission to stare. The great thing about a street photograph is that we have permission to stare. The subjects in one-sixth of a second are motion blurred. Motion blurring removes some of the detail we seek. It's as if we have permission to stare, but only at what we might have perceived in a quick glance.Some of the images in the series are single exposures. In the others I have created a time-collage by combining two or more images from a single tripod-mounted sequence.
About Steve Geer
When I look at a photograph, I like to imagine. I want you to imagine too. People stare as I stand in puddles with a tripod-mounted camera pointing at the ground. I am staring too, but at the shapes and tones and textures in my looking-glass world. This world is in a city. That's where I live. I use reflections to explore the city, looking down to see what's up.
Photographer and filmmaker Elliott Erwitt once said of photography: "I've found it has little to do with the things you see and everything to do with the way you see them." [Official Website]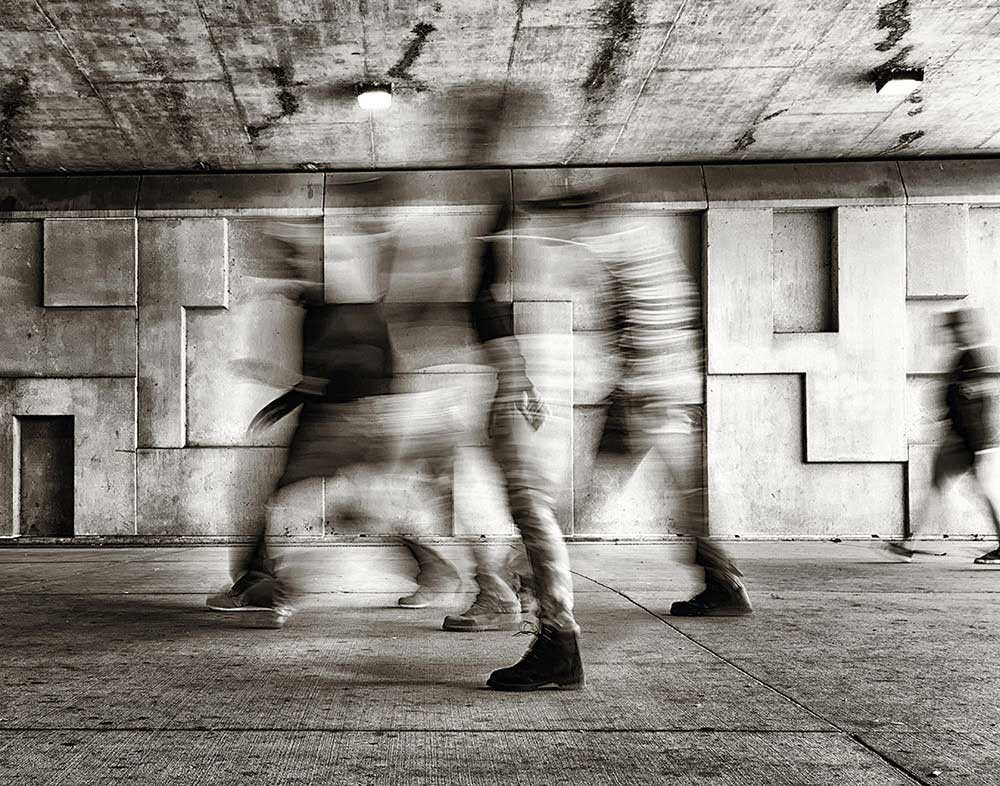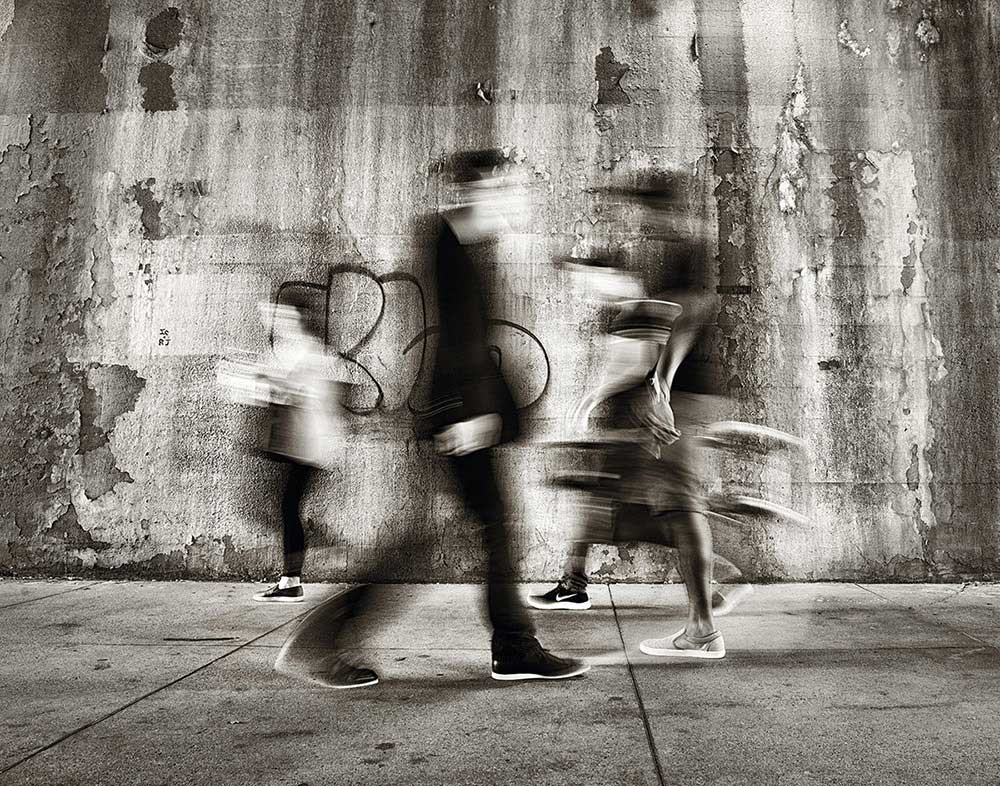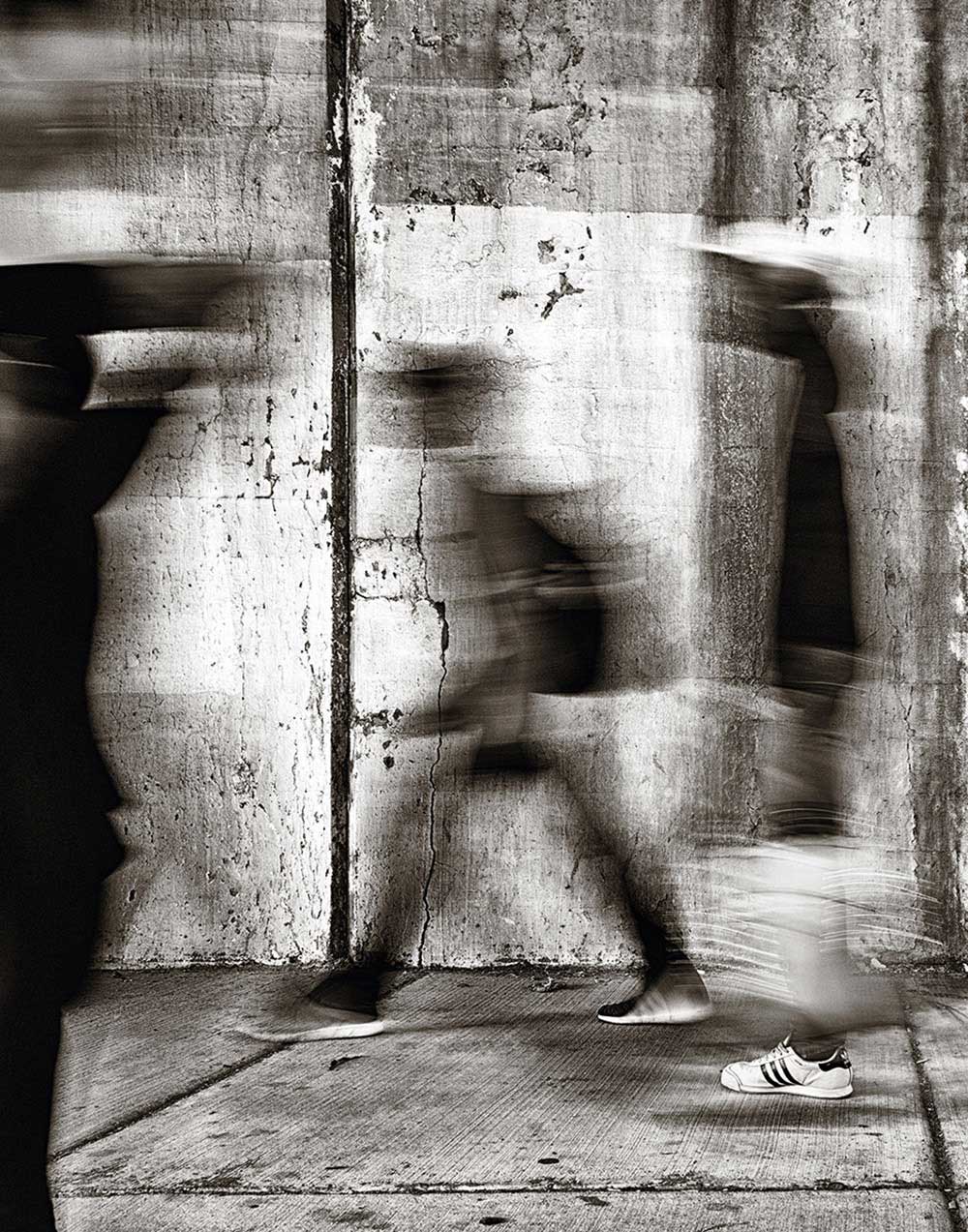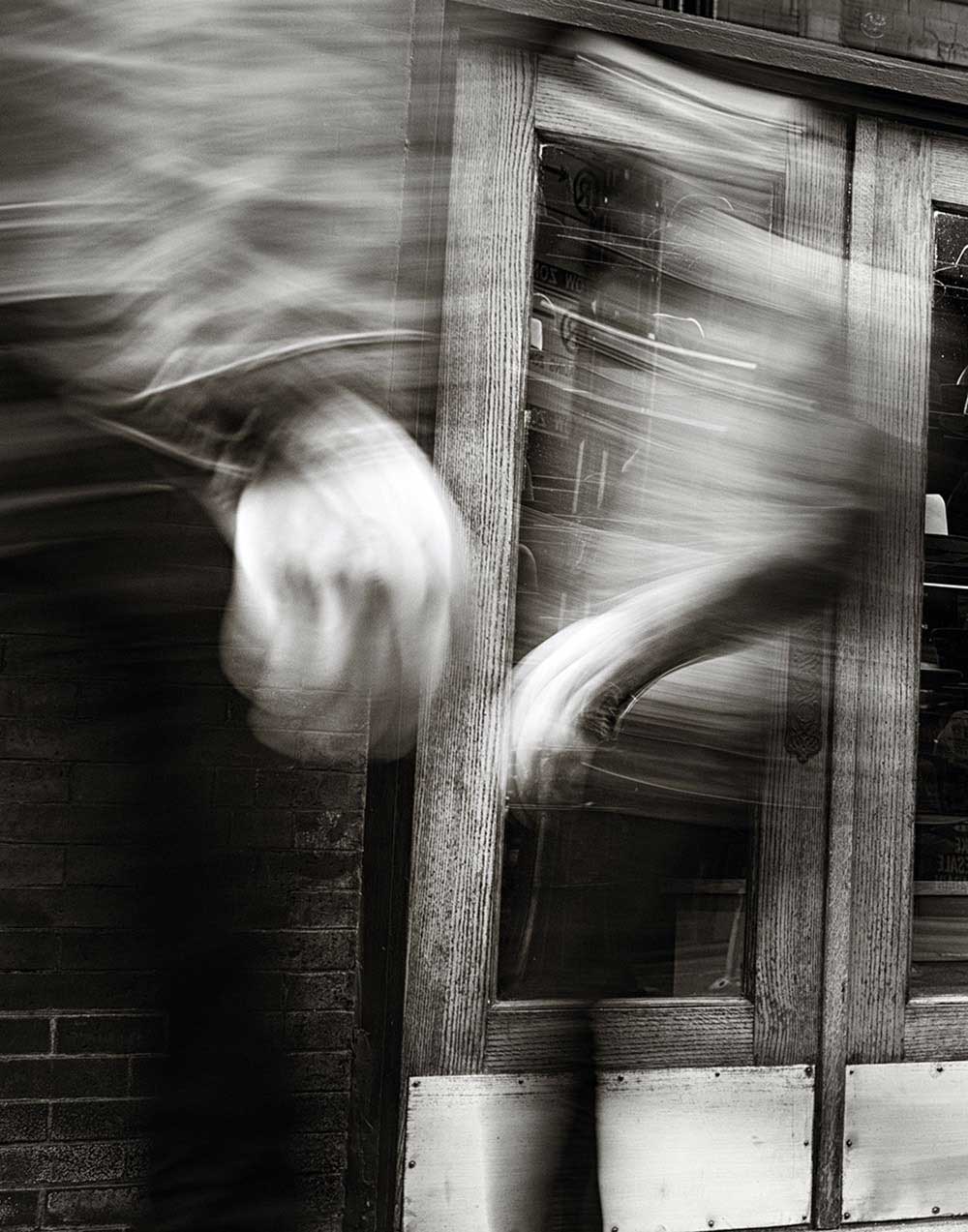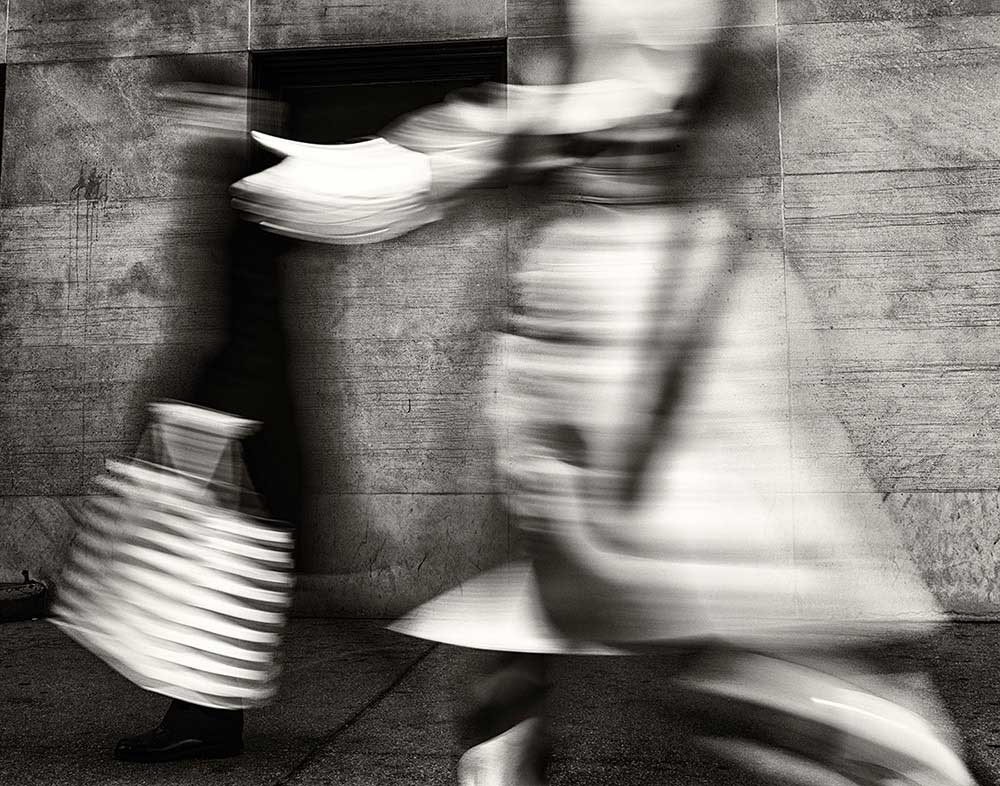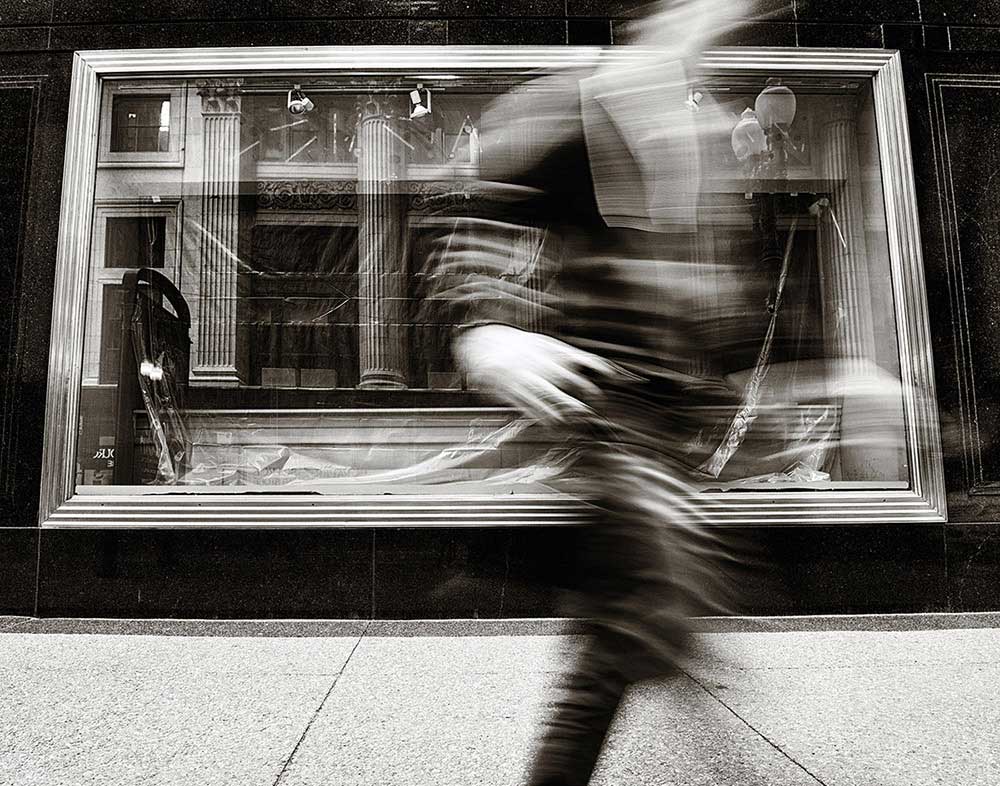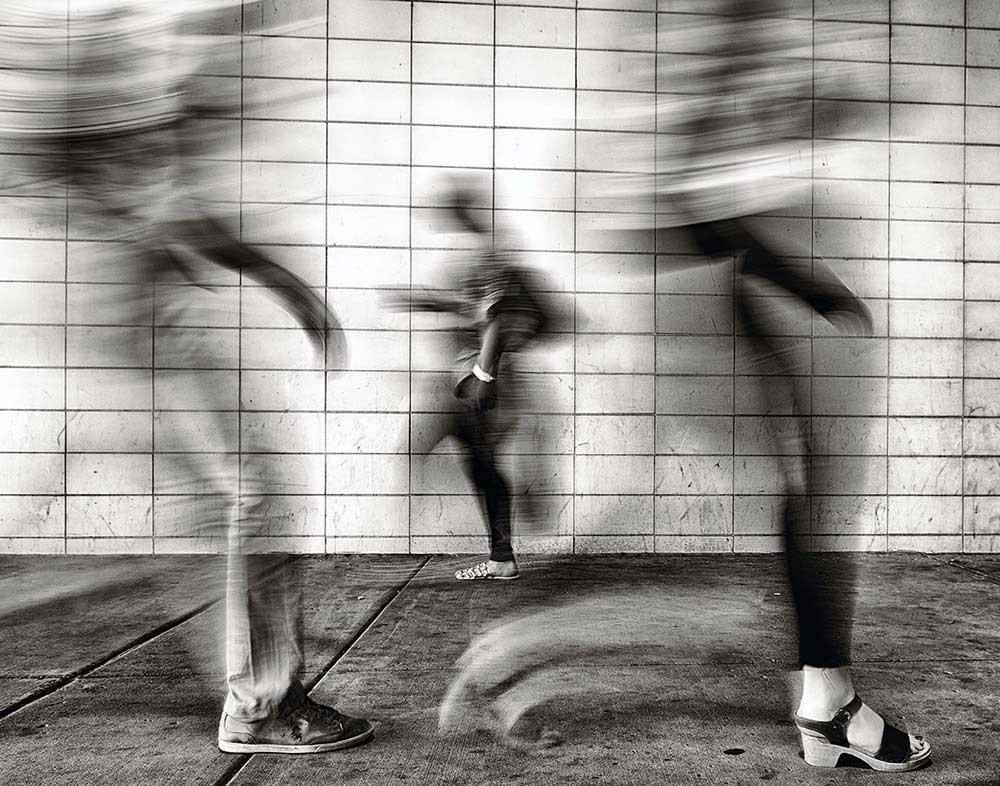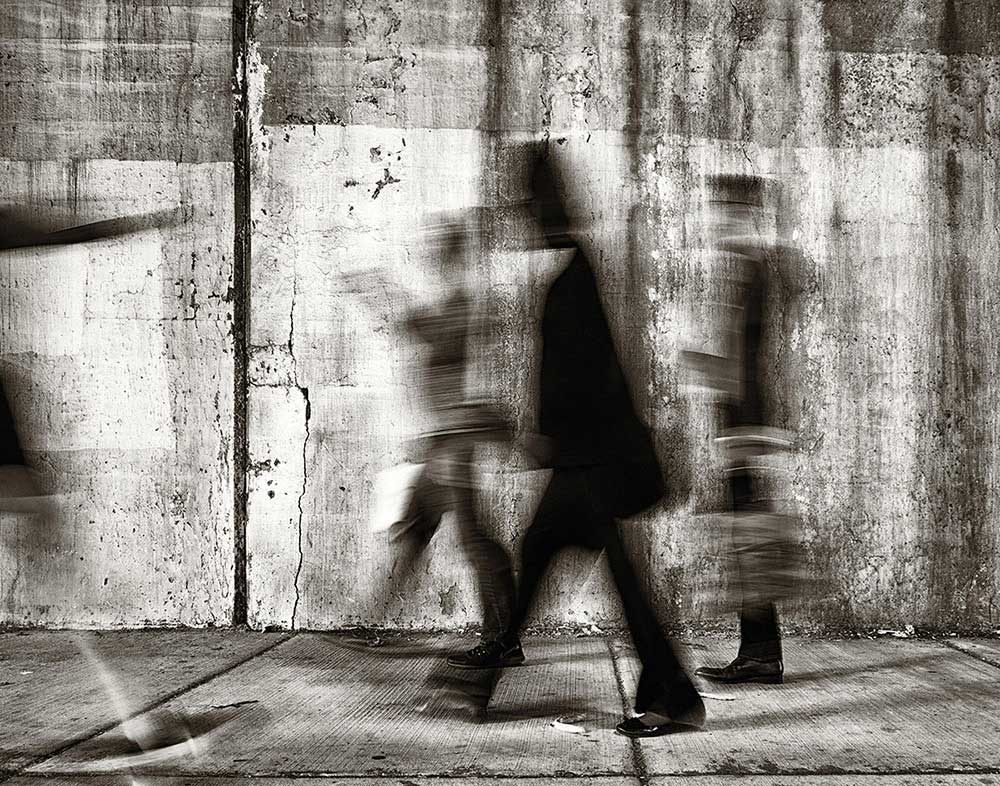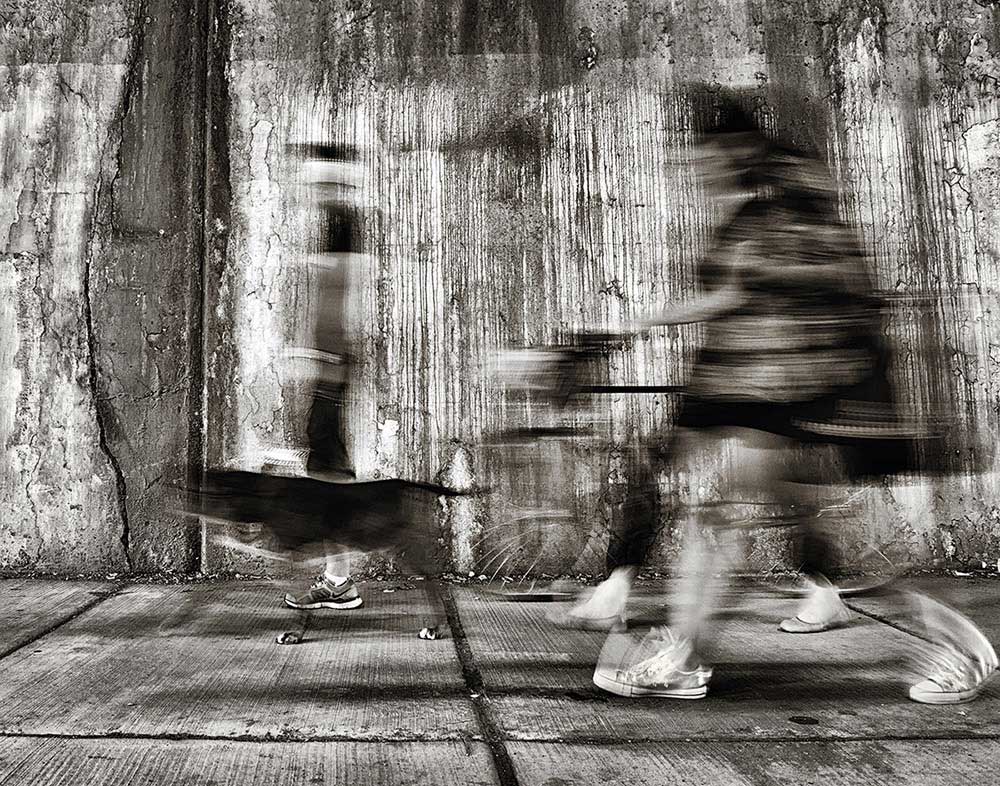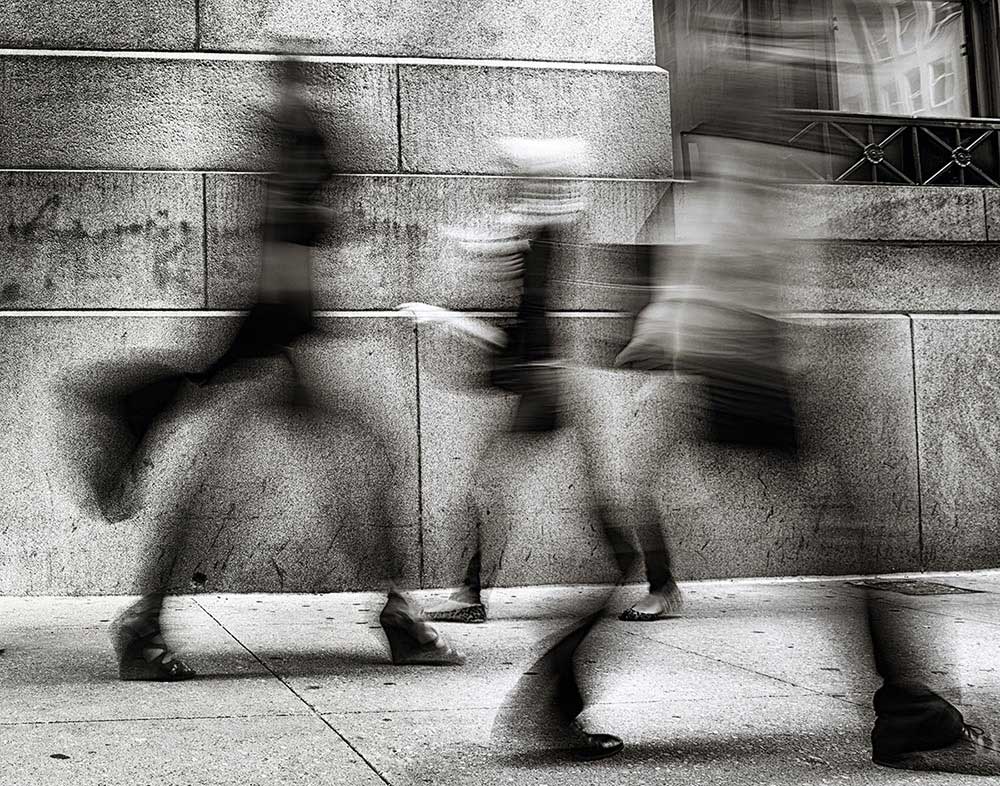 Legal Note: The photographer attest that have full authorization to give consent to the publication of these photos or project and have the authorization and permissions of third parties. Guarantees that you have all the necessary communications of property and you have obtained all the necessary authorizations for any property, buildings, architecture, structures or sculptures appearing in your photographs.