In a new reality, where everything turns around the individual, where contact is not allowed, Andreas Theologitis presents his new photographic creation. He tries to take his work one step further while remaining true to the fundamental principle he has been following insistently over the recent years: The exploration of the various aspects of the naked human body.
In a world where we all live in hiding and where one can recognize even one's beloved persons with difficulty, he builds upon his previous work "Trying to Keep the Essential" and decides, against expectations, to hide not only the faces but also the bodies. Following his usual practice he does not, or only very rarely, use props or costumes and by conviction he does not make any digital transformations or collage. Previously, faces and expressions were absent and the focus was on the details of the body. Here, in contrast, even the bodies are covered. As if they were losing their identity, maybe even their own being; everything fades into the austere white background.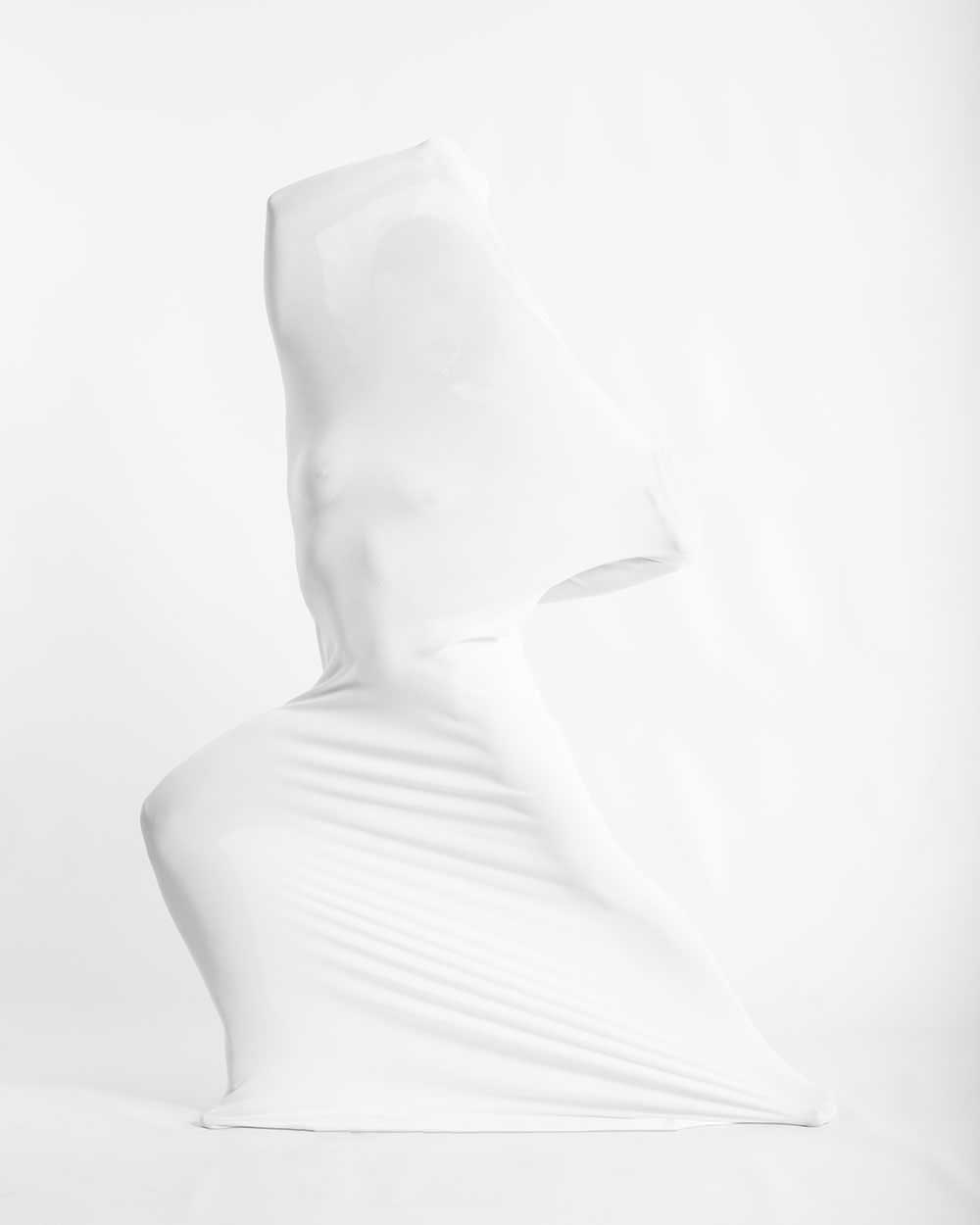 With this approach, in a first and superficial reading, everything may look remote. As if he wants to prevent the viewer from touching with his look what is preciously hidden behind the cocoon. Beyond appearances he incites us to discover what the real presence would have been if everything would be moving behind a perceived limit.
Andreas Theologitis creates a photographic environment in the way he knows from his experience as an architect. With the technique of high key, he creates an interaction between light and shadow like in traditional Greek architecture where white volumes interact with one another under the ever-changing bright sun. Where light highlights shadow.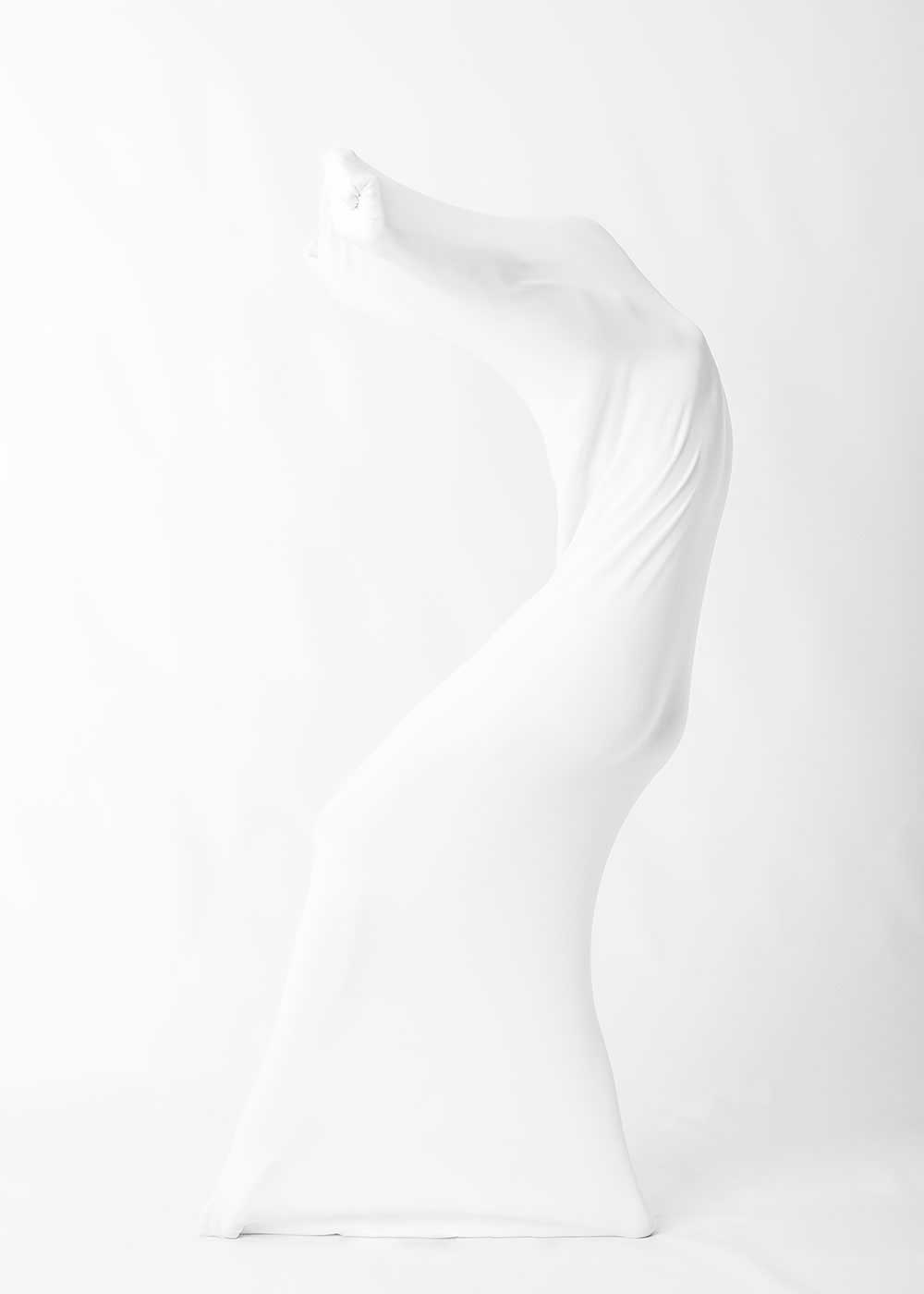 Here shadows play a distinct role, they emerge as the key point of the concept. They function as a balancing factor and help the viewer to read the image. Most importantly though, lines of shadow express in a dynamic way the feelings that Andreas Theologitis wants to evoke.
Women confined within themselves fight with their own thoughts, express their mood, their feelings, their sensuality. They show their power, their anger, their despair at their restrained movement. Their covering underlines the tension inside them. The knowledge that they cannot be recognised makes them take postures which reveal to the viewer who they are, giving them a sense of freedom. They succeed in defining in an unexpectedly powerful way the distinct personality they have.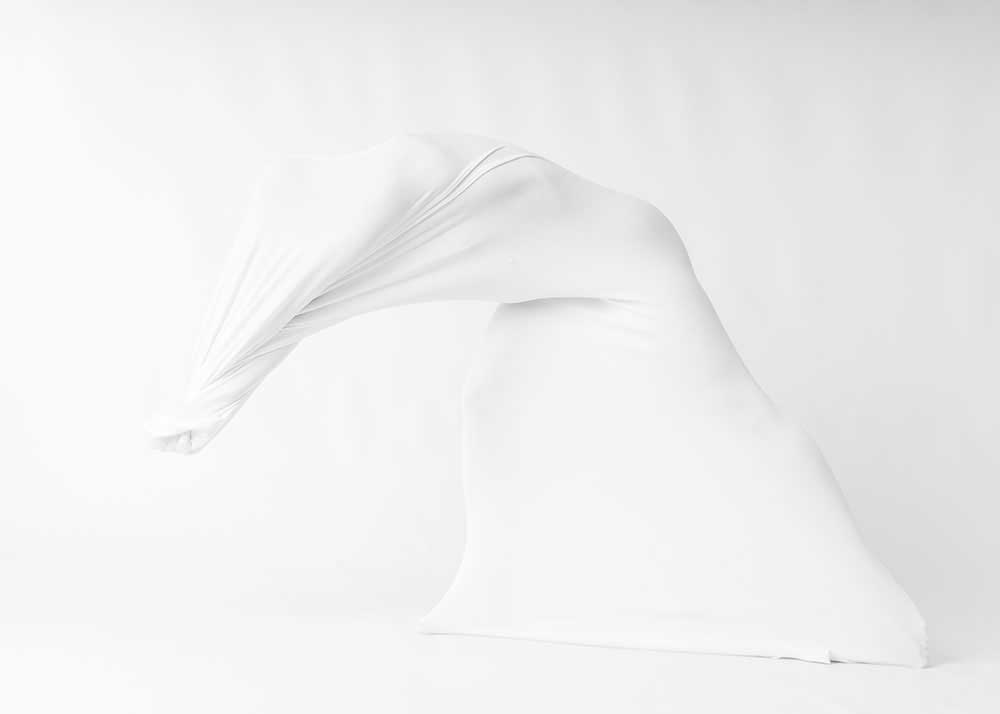 In this series the viewers can give free reign to their fantasy. Dissociated from concrete faces and bodies, without stereotypes, they are free to imagine the woman they would like to be behind the veil. These women become the creation of their fantasies, what they allow themselves to conjure.
Andreas Theologitis explores the language of the naked body through hidden, abstract figures that reveal emotions. Like living statues, they are captured by his lens in their movement and the intensity of their feelings. Ultimately, dark shadows are bathed in light and become the Brightest Shadows of his mind.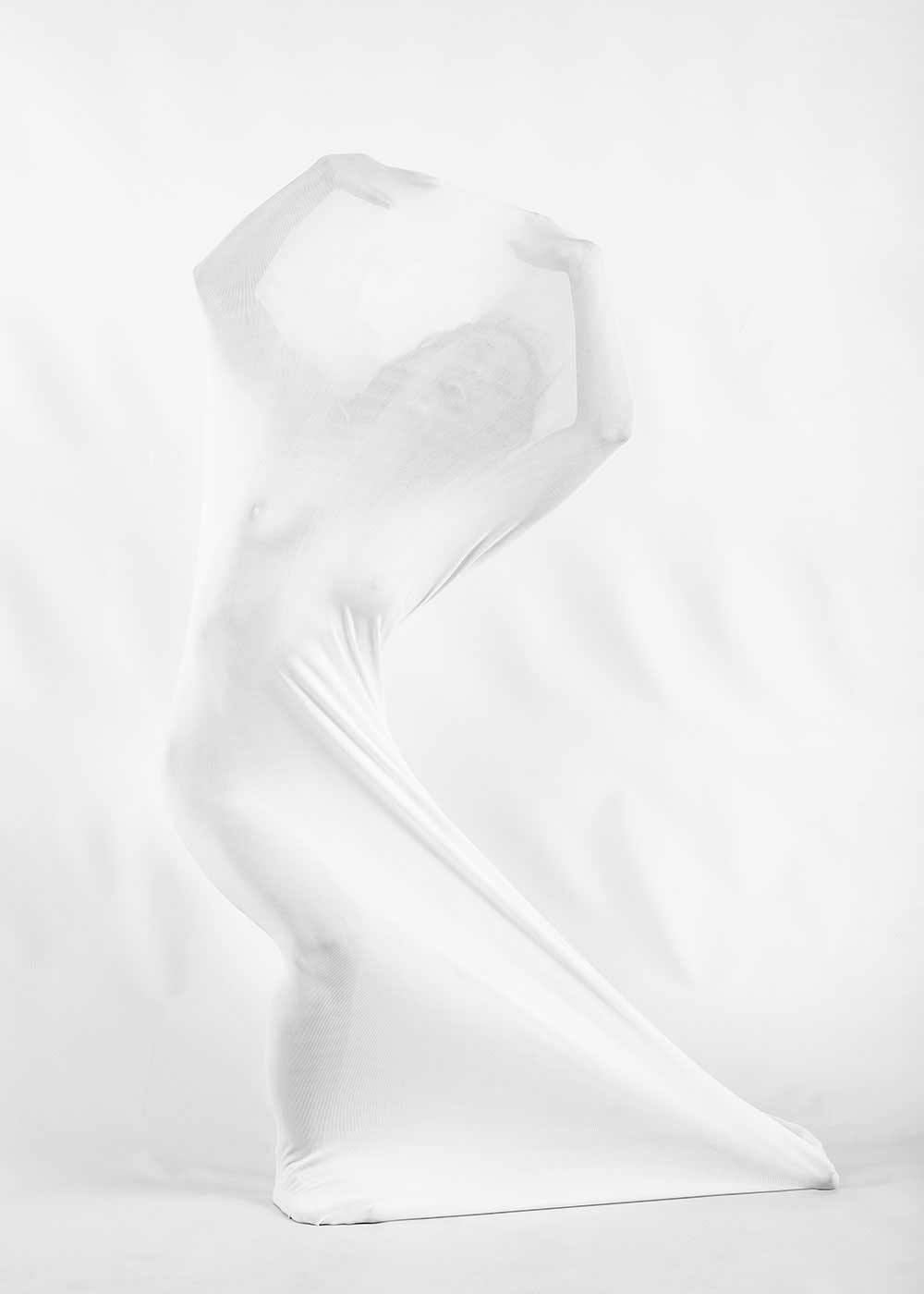 About Andreas Theologitis
Andreas Theologitis is an architect – urban planner. He studied in Belgium in the 80's where he had the opportunity to take part in projects that marked the urban texture of the city. In the early 90's he returned to Greece where he still participates in architectural and urban projects. 
His involvement in photography dates from the age of the dark room. It was his father who gave him his first camera while he was at school and where he got to feel the light through the light meter of his Kodak Retina. At university he continued developing his own mainly architectural photographs. Intense geometric forms and dramatic framing marked his style. His photographs express in a powerful way the detail of color, texture, material, leaving the imagination of individual viewers free to create their own personal image.
A turning point in his evolution in recent years was his "Intimate Cities" series, combining architectural with nude photography. Since then, he tries to go beyond the artistic nude; instead, he turns insistently around the exploration of particular aspects of the body, where aesthetics is combined with an almost ideological dimension.
His work has been exhibited in various galleries in Athens, Brussels, London, Milano, Washington DC, Los Angeles, New York City and has received awards in several international competitions. [Official Website]