Conversations with Myself, is a body of work in which I masquerade as another, summoning up unconscious ideas I'd neither examined nor expressed. This work represents a coalescence, of becoming.
In looking at myself channel my mother, and every woman who came before me.  I channel the constraints imposed on them, by society, family and themselves.  I channel the resignation and the surrender, and I channel a coalescing of strength and courage.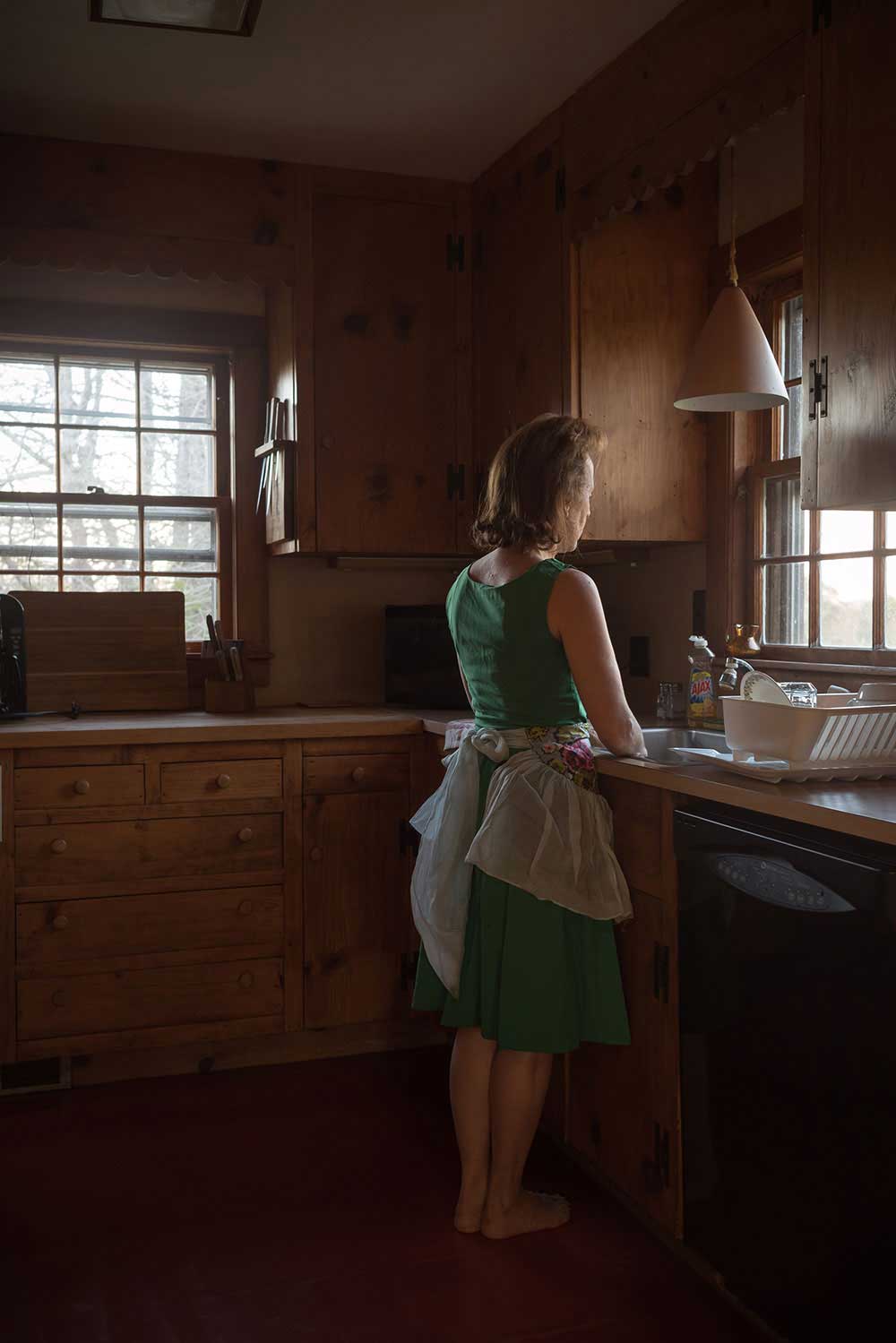 My inspiration begins with garments and objects, inherited and adopted in which I drape these remnants of my past onto my skin, and transform physically and emotionally into a woman who may have experienced this place at this time.
In a mental state of suspension "I/she" is like a brewing cauldron of memories and references, a merging of the past and the present, the conscious and subconscious, from which narratives emerge and generate questions and discoveries.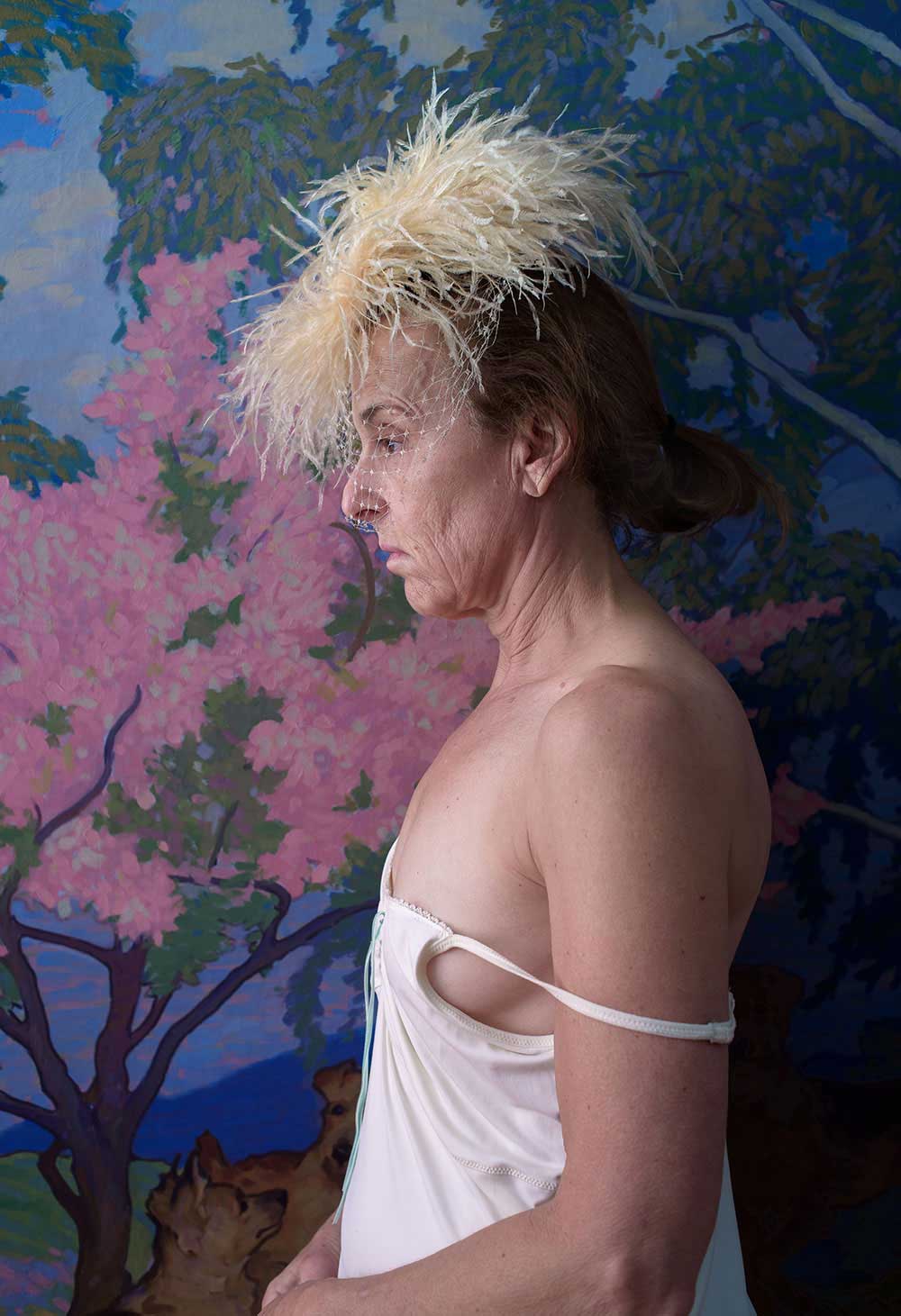 The work is an homage to and for women who past and present endured, acquiesced and struggled with the weight and responsibilities they carried as wives and mothers, traditional female roles, compromising personal desires, aspirations and unrealized potentials. 
While creating the images I am deeply aware of the present moment, the connections I have to others, and to myself, and the complications in relationships.
The ability to access these and explore these ideas through art represents the potential to grow, and become, more.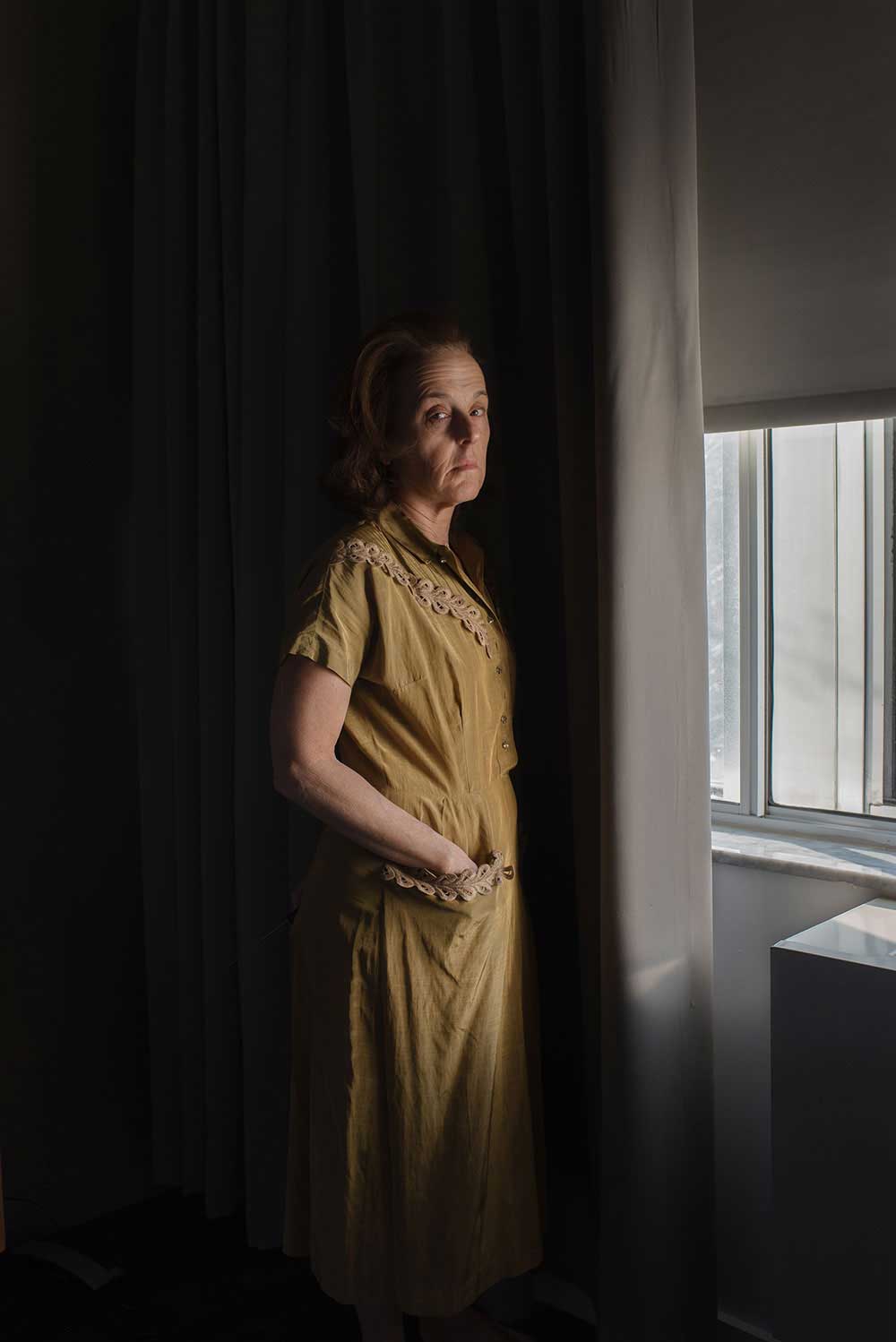 "Engaged in the creative process we feel more alive than ever, because we are making something and not merely consuming, masters of the small reality we create. In doing this work, we are in fact creating ourselves."
Robert Greene, Mastery

About Jo Ann Chaus
Jo Ann Chaus (b. 1954) is an American photographer from and based in the New York metro area  She holds two certificates from the International Center of Photography in New York City.  In 2016 Jo Ann self-published "Sweetie & Hansom", a 60-image book with original text exploring family, relationships and loss.  Her current body of work, "Conversations with Myself", is a collection of performative self-portraiture that explores women's roles and identity, currently under edit for publishing.
Her work has been exhibited nationally and internationally, and she holds special recognitions and awards: Critical Mass Top 200 2020, 2019, 16th and 15th Julia Margaret Cameron Award for Women Photographers Winner Self Portrait Series, Winner 13th Pollux Awards non-professional category, Critical Mass 2019 Top 200, Klompching Fresh 2019 Finalist, PDN Emerging Photographer Fall 2019 Winner, , Candela Unbound8! and 9! juried exhibitions, Permanent Collection in the Center for Creative Photography Qualities of Light Exhibition, Juror's Choice South East Center for Photography Portrait Exhibition 2019. [Official Website]