Thousand years ago, Vietnam was always threatened by the invasion from the North, so the Vietnamese had to pass many wars to protect the properties and land…
The mud wrestling was not only an amusing game but also a practical exercise to train the people to be stronger and tough.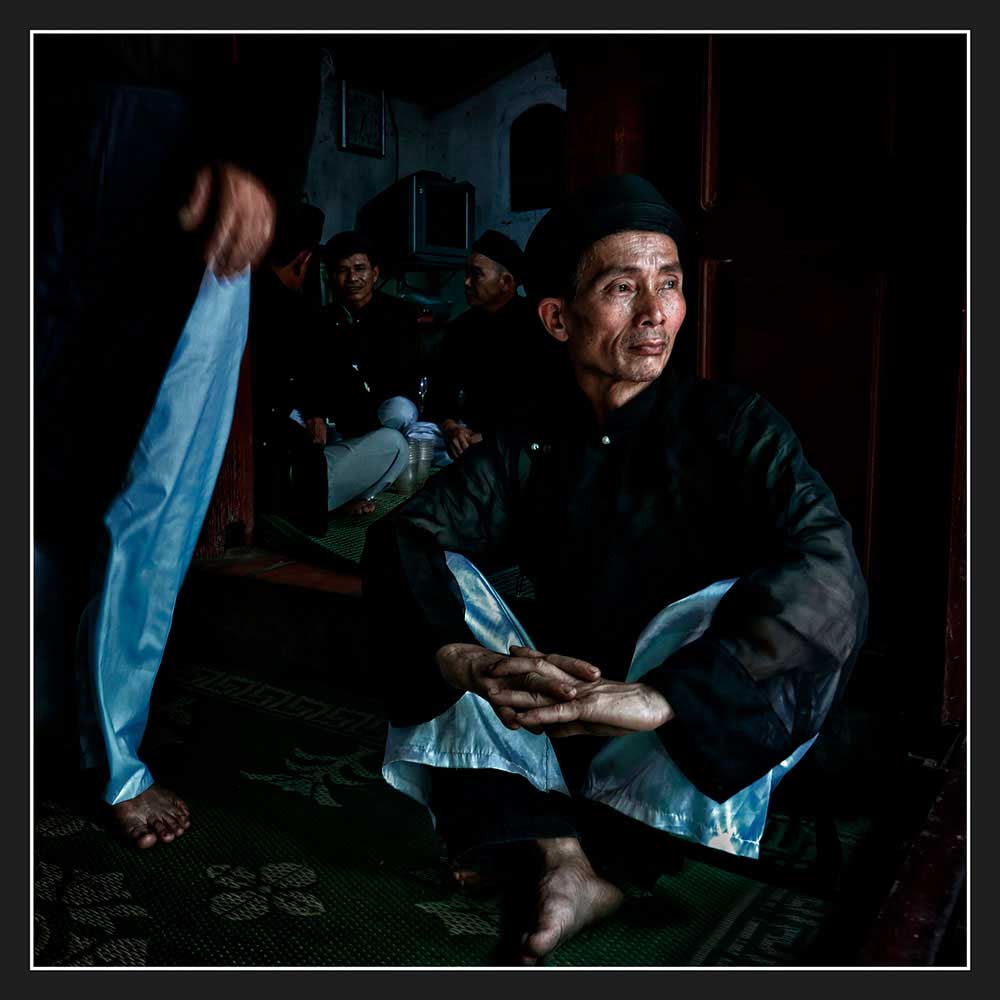 Mud wrestling with a ball was a traditional game organized every four year in Van village, Bac Ninh province, the North of Vietnam. Like basketball, but instead of the baskets hanging up, here there were two holes (like a goal) and the playing ground was filled up with wet mud, there were 16 players divided into two teams, they competed vigorously to score by putting the heavy wooden ball in their competitors's hole.
The audiences warmly supported all the teams, they were screaming and laughing because the game looked so amusing; it was not easy at all to seize a ball and cross over a barrier of competitors on the slippery ground. After three day-competing, the both teams would gather in the courtyard of the temple to worship their ancestors, the game completely ended in peace and happiness.
About Ly Hoang Long
Since my childhood, I was fascinated by colors and images, then I began my first career as a graphic designer. Life passed smoothly until 1993, when I saw some of my friend's photos, which made me realize that I could paint with light by a camera, so I bought my first SLR (Pentax SP II) and started shooting. In 1995 I built up my darkroom and got stuck there for eight years, I didn't even realize that I almost quit my design job. It is the story of how a photo hobbyist transforms to a freelance photographer.
In my opinion,  the technique and concept of photography might be changed from time to time, but the only thing will always exist and will never change is our optimistic vision. Life is always looked much better while being seen via the view finder, so, just press the button and let the images tell the stories. [Official Website]