As an amateur photographer, I started taking pictures when I was 14, with a cheap Ricoh film camera. I was too shy to take portraits, so I always spent my time trying to capture the inspiration that landscapes were able to give me.
But film photography (the only existent one, at this time) was a very expensive hobby for a student… so I had to give up with it. 2 years ago my girlfriend told me she would like to learn to take pictures.. I presented her a DSLR camera… and since that day, I never stopped taking pictures! By the way.. today that girl is my wife. Oh, and I have my own camera, of course! With this new found love for photography, I started exploring different ways… Portrait, street photography, boudoir… new worlds for me to scout! But every time… I was feeling something missing. Because I was not taking pictures for myself… maybe for others!
It's impossibile to forget the first, real love.. So I realized that shooting at landscapes is a way to go back to our origin, as humans… a step back to what my heart was (and is even today) continuously asking me.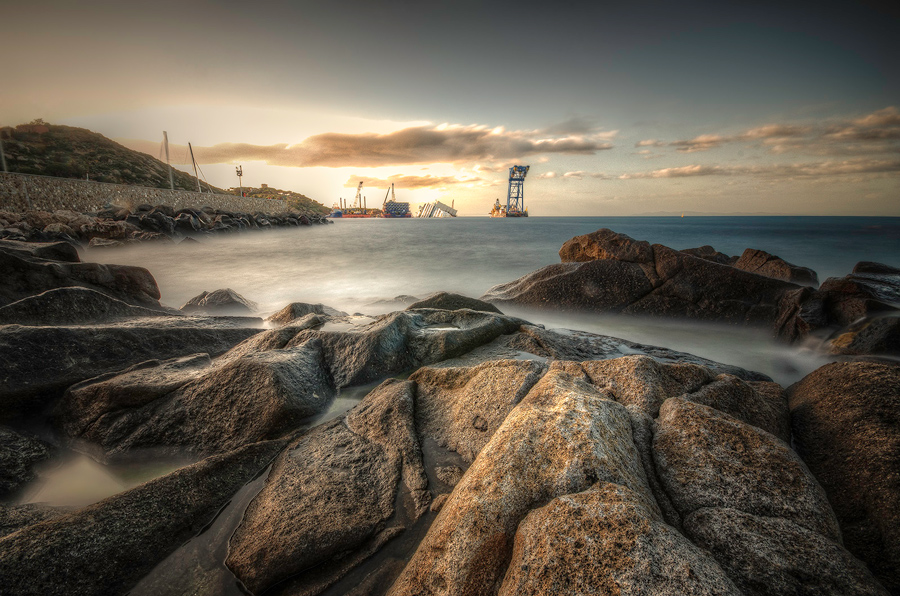 In the meanwhile I realized that, in digital photography, there were new techniques and different approaches, obviously unknown to me: I discovered HDR photography when I first saw some urbex shot from Mark Goodman and David Stoddart (you really can't imagine what David is able to show you, inside an abandoned building!) … and it was love at first sight!
Since that day, I tried to develop my own style in HDR, paying attention to avoid all those typical novice pitfalls (over-processing, too much saturation, and so on). Few month ago, the second encounter that changed my way of thinking about photography: Francesco Gola and Elia Locardi. The mood of their photography is able to tells a story, not only a single moment… This is what I wanted to do: tell a story.
My wife is always kidding me about my love for long exposures. Yes, she's probably right, because she had a lot of patience when she had to wait for me to take the "last shot" (it's always "the last shot", is't it? Ok, ok… One more.. only one). It tooks me a while to realize why long exposures fascinates me so much; my only concern about landscape (not only landscape) photography is that sometimes we are so committed to take a fantastic shot… that we forget the main reason why we are there. We are there for enjoying the place! When we shot, we are so busy in checking the viewfinder… that we are taking a piece of world (a great one) apart from our view..
Long exposure photography gives us the right time to stop by.. long inner moments, during which we can really go back to the essence… enjoying the world! Today I can't stop thinking about my next shots… saturated dawns, as well as black and white fine art long exposures, are always my first thought.
The great photographers that I admire and that give me inspiration and hidden suggestion are Joel Tjintjelaar, Julia Anna Gospodarou and David Orr for black and white photography…. Elia Locardi, Francesco Gola and Trey Ratcliff for the great color masterpieces.
Tomorrow… well, I don't know what I will love tomorrow!