A photographer passionate about art, for a long time she has combined this interest with the spontaneity of visual storytelling, conceived not only as a classic account of experiences but as a combination of personal and creative shots conveys the secret appeal of urban places and museums, revealed through images and words like a "photographer narrator".
She earned a IED Master degree in arts management, educational programs and digital communication for cultural institutions in Florence. For the last few years has been involved in photographic exhibitions for other creatives and image education labs for adults and children. She is currently involved in promotional activities for public and private institutions, to enhance the artistic, museal and tourist excellence of the territory. [Official Website][Printed Edition][Digital Edition]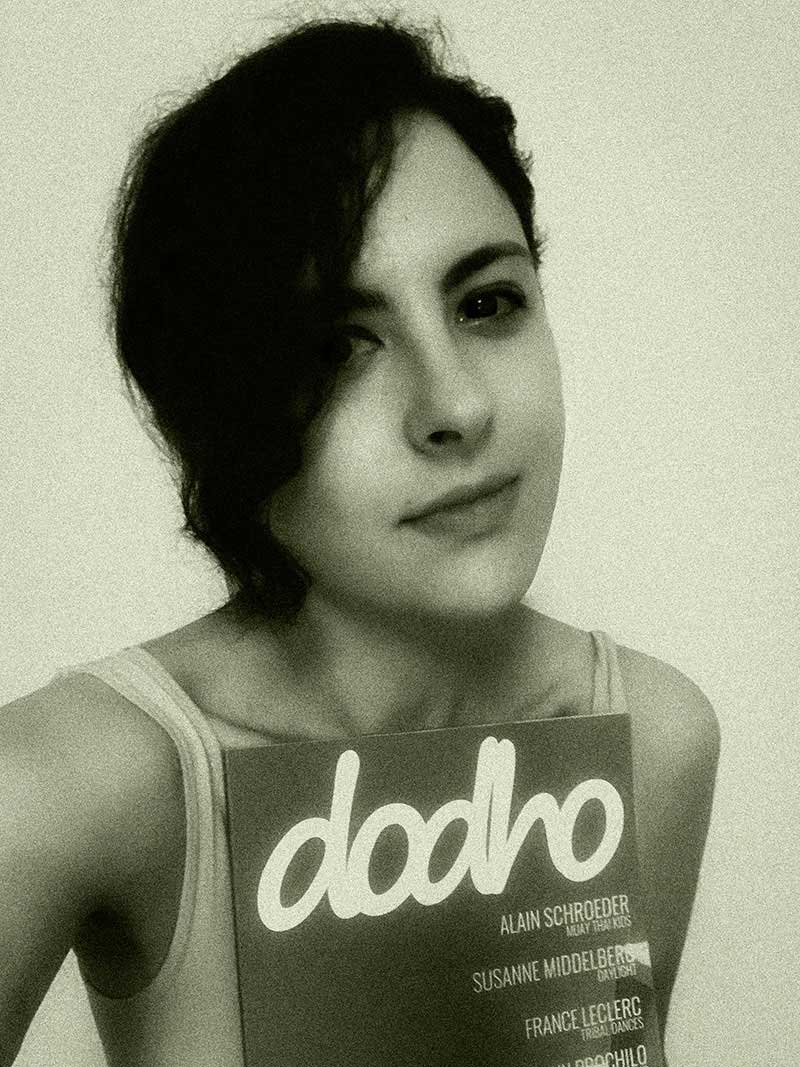 I would like to start this interview by congratulating you on your photograph being the cover of the 20th issue! My first question is about the thing which stuck out to me the most when analyzing the cover of the magazine as well as your social media page. This is of course 'composition'. Composition is important to all artists, but I would like to know why you gravitate towards composition more than anything else?
How do you take good photographs? What is necessary? An interesting situation, a colourful combination, an unexpected event? There is no single answer and I have found mine in 'composition'. In particular, minimalism is a special technique of photographic composition in which very few distinctiv elements are involved: bright colours, straight lines, distinctive details. This genre of photography is characterised by its extreme simplicity, but able to inspire significant interest in the observer and the photographer too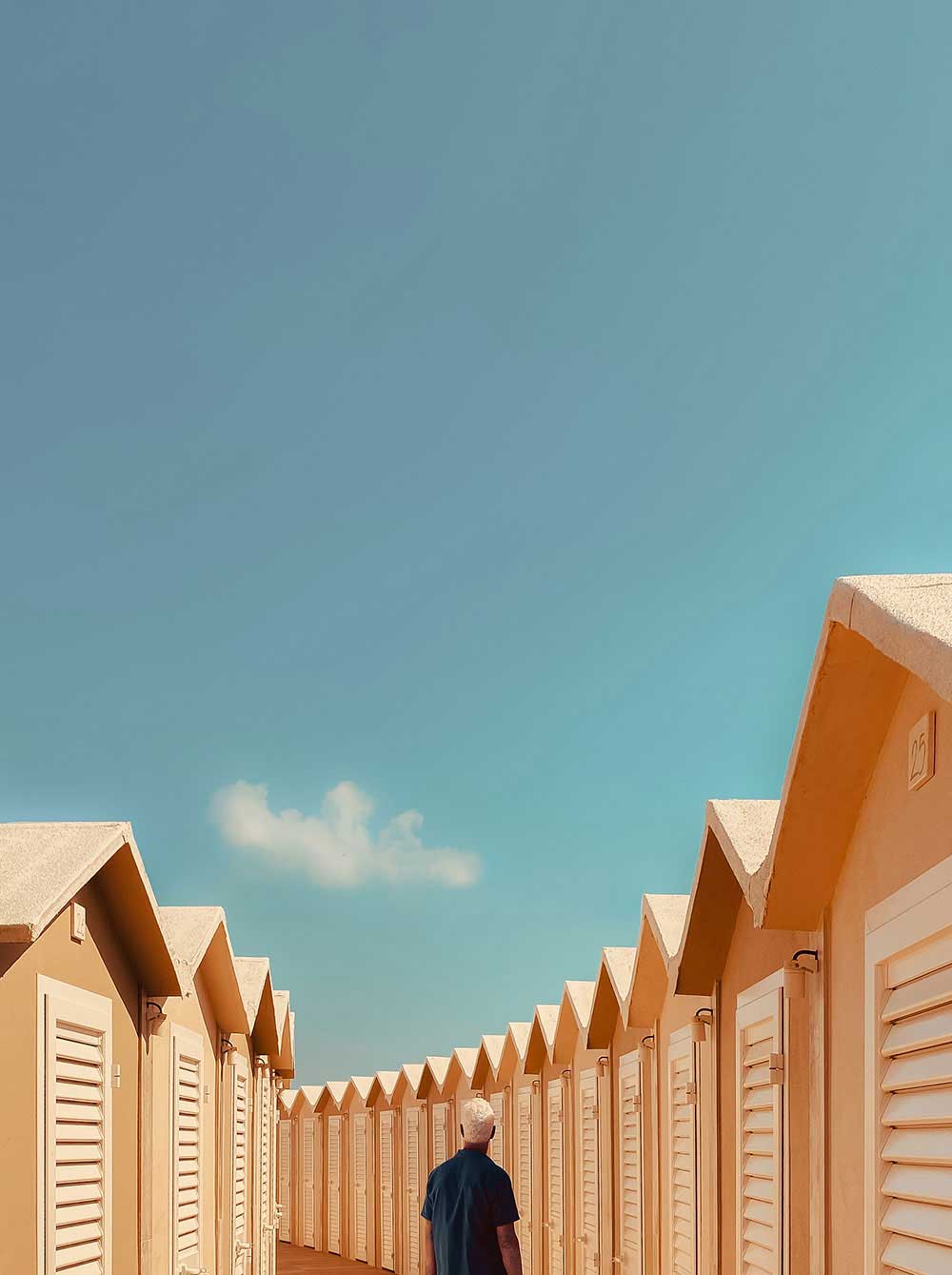 After viewing various photographs of yours on social media, specifically Instagram. I started to notice an important pattern, The colour pallet that you seem to stick with, even when photographing a staged portrait seems to be a very important bridge between composition and emotion. Would you say that colour or 'hue' is a vital part of your artistic process?
Hue is a key ingredient in my visual aesthetics. Making up a photograph does not only mean stopping, observing, choosing what to frame and shooting.
Instead, it means that each subject of the shot is like an actor in a film whose director is creativity: so that, even after some time, old photographs evoke memories and bring with them emotions: joy, happiness, sighs, sadness.
Photography is never a precise copy of reality but refers to other interpretations and personal perceptions mixed with memory. My hue plays a fundamental role because it allows me to convey the sensations that I 'saw' before I took the shot: red like passion, yellow like sunny days and amber like aged things.
To me, your images represent this idea of the 'perfect snapshot', yet you seem to take this further by really focusing on a specific detail, shadow, a person or building. Again, composition is a very important part of this but the absence of large crowds in open spaces is what really makes this whole snapshot concept interesting to me. Do you feel this way when observing your images? How is your photographic process when capturing people and the environment?
In street photography there are two diametrically opposed methods when we try to take photos: two different techniques colloquially referred to "hunting" and "fishing" approach. They're exactly what they sound like: running around to chase interesting subjects or finding the perfect setting and waiting for the right "fish" to swim by. There is no right photographic method, only the one that helps you succeed.
I prefer waiting for the right moment, so that the crowd does not disturb my scene, and paying attention to architecture, lines, patterns, and geometry.
Cities are an open-air museum where the urban fabric is revealed little by little to our eyes, in a slow experience, at a walking pace.
I Would like to discuss a little more about the darkness in many of your photographs. Instantly I get the 'chiaroscuro' approach when observing some of the darker images. Is this something which you intentionally look for or exaggerate in post-production in order to achieve this look?
The best condition is to try to shoot just after noon or before sunset so that shadows are well sharpened or smoother but visible. Post production helps to emphasise everything, my vision of things. The 'chiaroscuro' makes everything magical, dreamy, mysterious… as a painter's canvas begun and never finished, consecrated to eternity.
One of the most prominent feelings that I get when looking at your photographs and an element that you seem to explore in several images is 'love'. Even with the absence of people, love or connection is an element that I think really romanticizes your photos. Is the exploration of love and human connection central to various images?
Love is love. Always wanted, always desired. Even in photography.
Kisses in the street have always been captured by the great photographers of the 20th century, consecrating that spontaneous gesture to something precious. Eye gazing, crossing fingers, freezing time for a moment and kissing.
Without needing anything else, without worrying about others. Impossible to define love totally, but when it returns to my life as well, I think it would be nice to have
someone photograph it for me.
I would like to conclude this interview by asking you about your experience during covid as a photographer. Because we have been discussing about the absence of crowds and the fact that many of your images focus on one or two solitary elements, I was curious to know how your photographic process changed or developed during covid and coming out of the pandemic?
I'm an art photographer and digital content creator, so it was not easy to accept that I could not visit museums and cities during the pandemic lockdown. I have assiduously respected all restrictions and avoided any unnecessary human contact. My photography did not "give up", allowing me to develop a completely different portfolio made in my home environment. 'Habito ergo sum' is an unexpected, award-winning photographic project that still reminds me why I started taking photographs: never feel lonely, even if you're physically alone.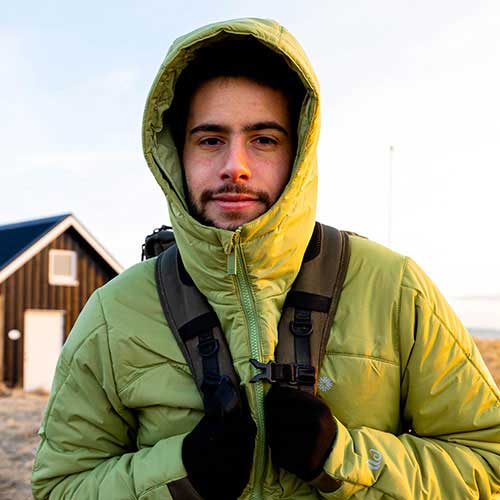 Francesco Scalici
A recent MA graduate from the University of Lincoln, Francesco has now focused on landscape photography as the basis of his photographic platform. An author for DODHO magazine, Francesco's interest in documentary photography has turned to writing and has had various articles, interviews and book reviews published on platforms such as: 'All About Photo.com', 'Float Magazine' and 'Life Framer Magazine'. Currently on a photographic internship, Francesco has most recently been involved in the making of a short film titled: 'No One Else', directed by Pedro Sanchez Román and produced my Martin Nuza.