In this interview for Dodho Magazine, Francesco Scalici met with spanish Photographer Elena Molina to discuss her ongoing project 'Being a child in a Mundari camp', which recently featured on the pages of Issue 19 of the Magazine.
"I love travelling. It has been so, since I was very young, but it has just been recently that I could understand what it was behind. When I travel, I feel free, most constrictions just fade away. A vision of freedom, a feeling of not belonging to anywhere comes over me thus making me feel at home, no matter where I am, no matter who I am with. I would say it has been this passion for travelling which has brought me to photography and somehow, also to writing. So many experiences felt in depth, lived in a completely open way and with total honesty, with no taboos! 
All of a sudden, I realized I had to share this feeling, I have always travelled with a camera, a small one, but it was about four years ago that I clearly saw that the so called "pocket camera" was not enough and I bought the camera I use now. Since then, I cannot conceive traveling without it, always looking for those moments to loose myself in the crowd, to wander alone through unknown places, stopping, only from time to time, to listen to my heartbeat. 
When I see others I see myself reflected on them, I think our lives are like a kaleidoscope where there is a time and a place for everything. At the home page of my website, the following words appear: Paths. Furtive glances. Abysses. Silent heartbeats. Complicit winks. Steps, steps, steps…
This is how I think I would describe myself, that's my search. It has always been like that and I would like it to continue to be so. I want to walk along those paths that allow me to verify that we are all the same, regardless of our history, our genetics, since, deep in my heart, I feel that we all belong to the Whole, to the Unity.I was born in Alcoi where I studied, in my younger years, at the school of Fine Arts. For more than 40 years now, I live in Barcelona, the town I most love." [Official Website][Printed Edition][Digital Edition]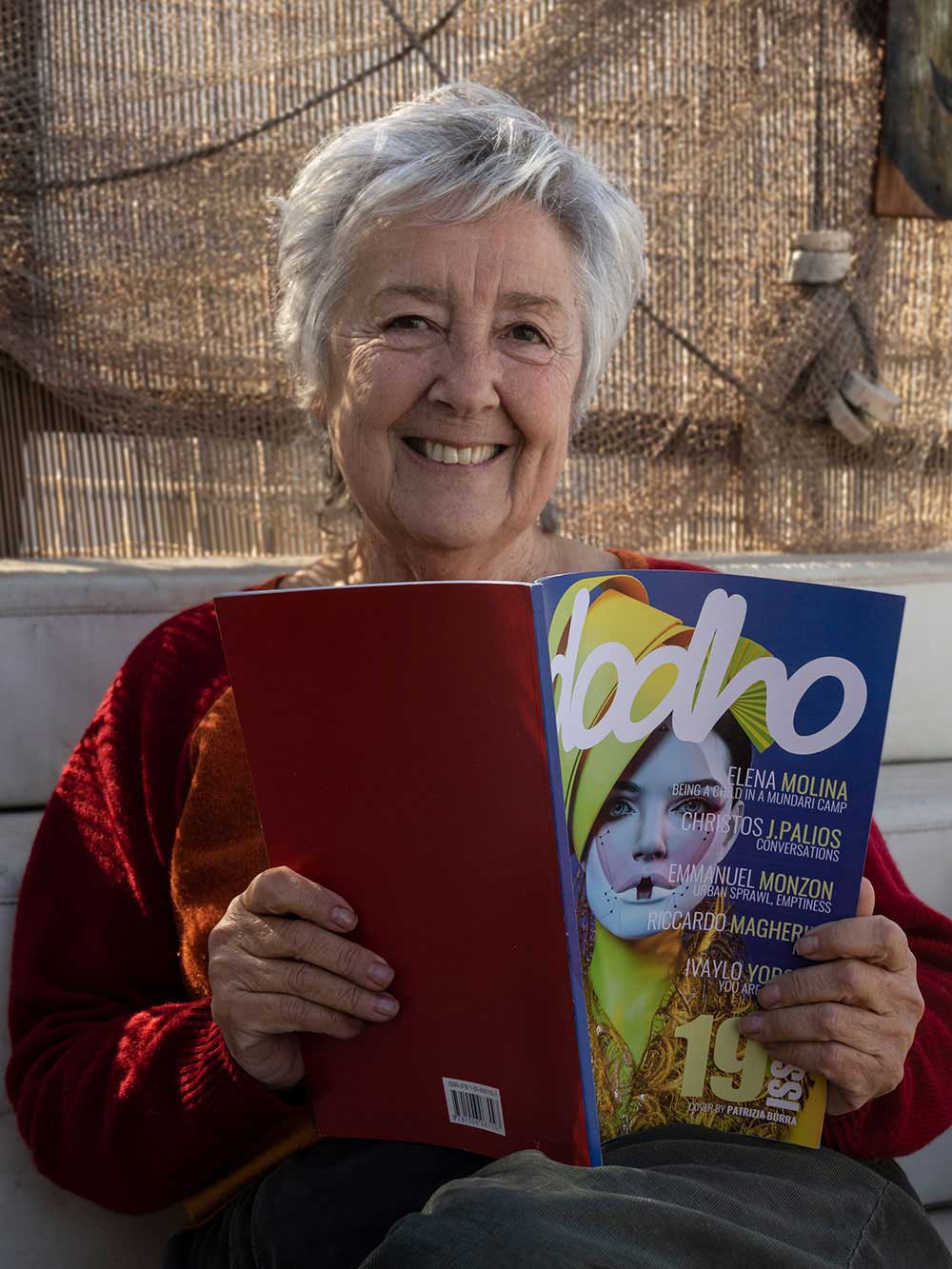 After reading your description about the journey to the Toch Manga Camp and your experience when photographing these children as they maintain cattle, I immediately noticed after viewing all your photographs something quite important. As you go on to describe the nature of the environment you state that: "I have the conviction that they can only belong to their own universe". Was the absence of parenthood, mother figures, fathers, and elders a conscious choice on your part when photographing these scenes? It seems as if it is the responsibility of the
 

children to take care of the cows, a kind of rite of passage I believe…

 

Thanks so much Francesco for pointing out this absence of parenthood, I have to admit it deeply shocked me at the very beginning when I realized no elders or mother figures were present, however, I soon observed people in the camp had created a true family, that like a hermetic bubble was not only active, but with the passage of time it had reaffirmed with more and more force, rooted in their ancestral traditions, proud of their lineage. This is what I meant when stating they belong to their own universe.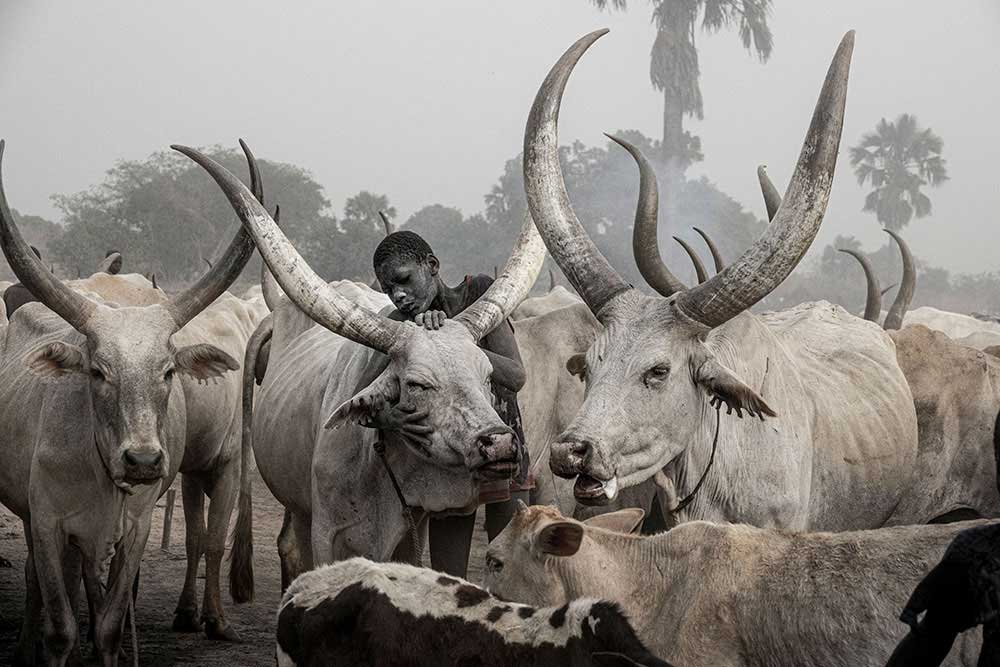 The overall focus of this project in my opinion is the relationship that these children have with the cattle. A relationship that is not only spiritual but also in some cases maternal. One of the most striking images has to be the young boy blowing air into one of the female cow's genitals, this of course is in no way sexual but rather necessary for the young boy to stimulate the milk from the female cow. How would you describe the mother & son relationship that these boys have adopted? And if so, would you consider this to be a fundamental part of their upbringing, to share and love these animals in order to gain a deeper understanding of them?
Would it be legitimate to say they are one with the cows? The symbiosis, the union goes beyond what is imaginable for our society. Each boy is responsible of one cow, in some cases more than one and their commitment has no limits. They will lavish all their efforts to ensure that the cows are well, physically and emotionally, hence their caresses. They will do their best to beautify the antlers, with great care and perseverance they deform their horns to acquire those fascinating and extravagant shapes.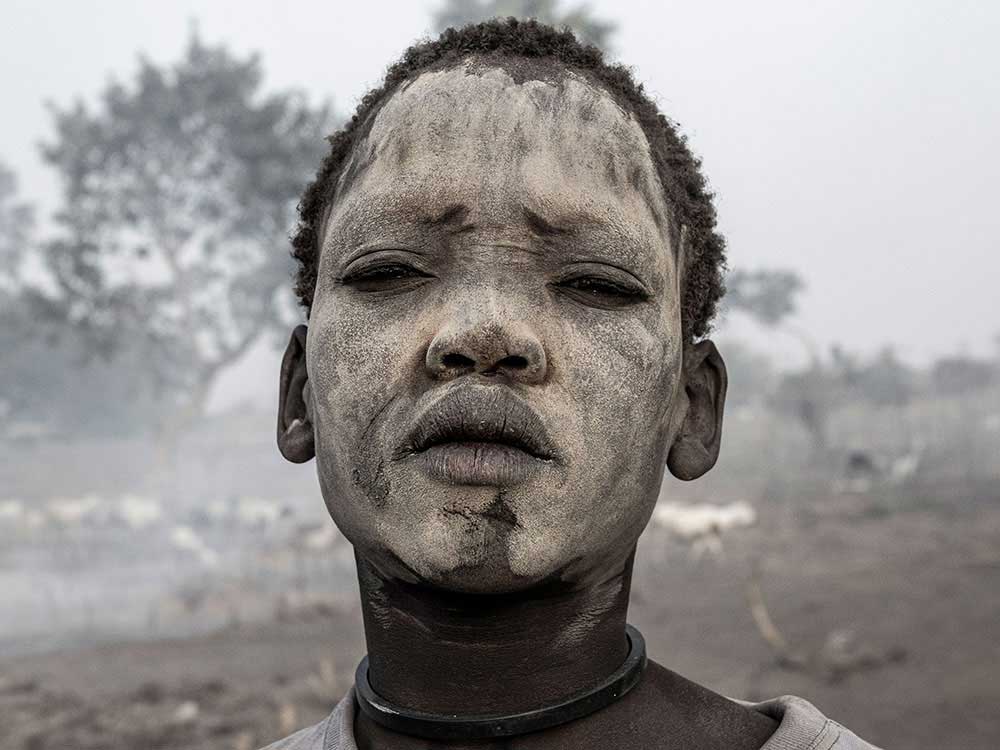 Another interesting aspect of this project is how you describe their actions, bodies, and gazes. I find this interesting because it goes back to what I mentioned earlier about living in their own universe… It's almost like a 'peter pan' situation, the children are put to work for the whole day, caring for these animals but live not knowing anything outside of this world. This primal way of caring is represented beautifully as the children spread the ashes on both the cows and themselves, marking equality and symbiosis. Were you ever invited to do the same or to discuss with someone the process of maintaining the herd?
Franceso, thanks again for your description, there is no much I could add but to your question the answer is no, I was not invited to do the same and I did not discuss either, with any of them, about their practices, but at this point, I have to say I was one more in this scenario where words were not needed, the presence, the acceptance was total embracing the whole of it.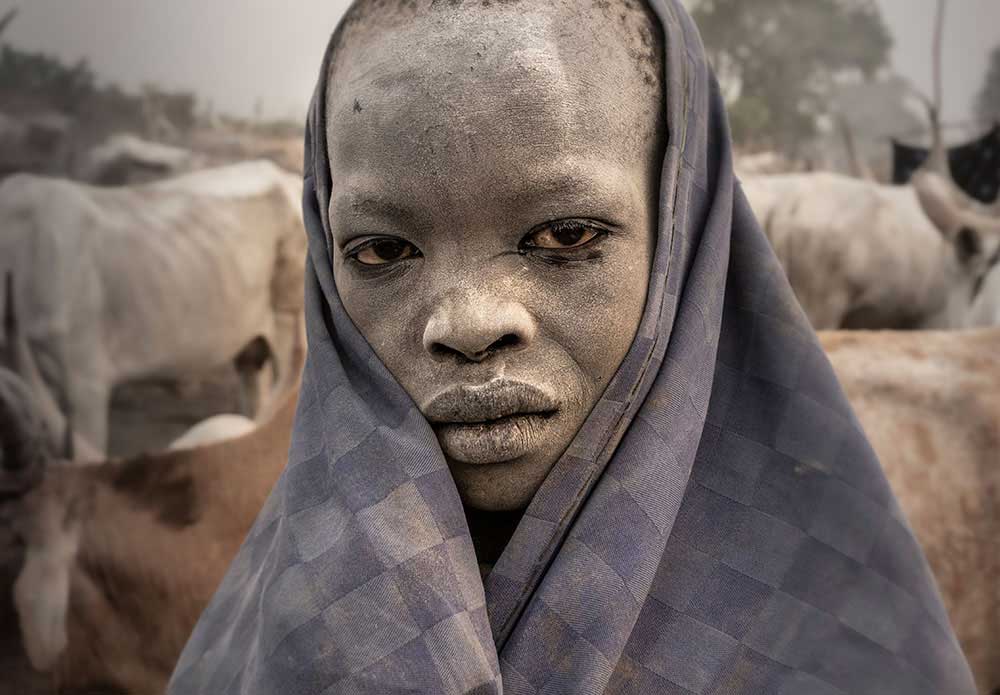 One of the most beautiful images from this project must be the photograph of boy feeding from the cow's tit, sharing with another cow, and drinking his morning milk. I find it fascinating because the picture perfectly showcases a relationship between brothers. It is also in my opinion the purest photograph, depicting the most fundamental relationship that all mothers have with their children. I am curious to know how you were able to get so close to your subjects… Did anyone find it intrusive that you were able to capture these moments or were you in some cases asked to capture a moment like this?
I'm afraid, somehow I have already answered, I was really moved when seeing the boy feeding from the cow's tit, at the same time that the newly born cow, my respect was total thus they ignored and accepted me equally. The child was completely absorbed in his task and I was in communion with them, never feeling myself intrusive. It all developed naturally and at no time I was asked to capture any action. It happened and I was there, that is all, that is pure Life.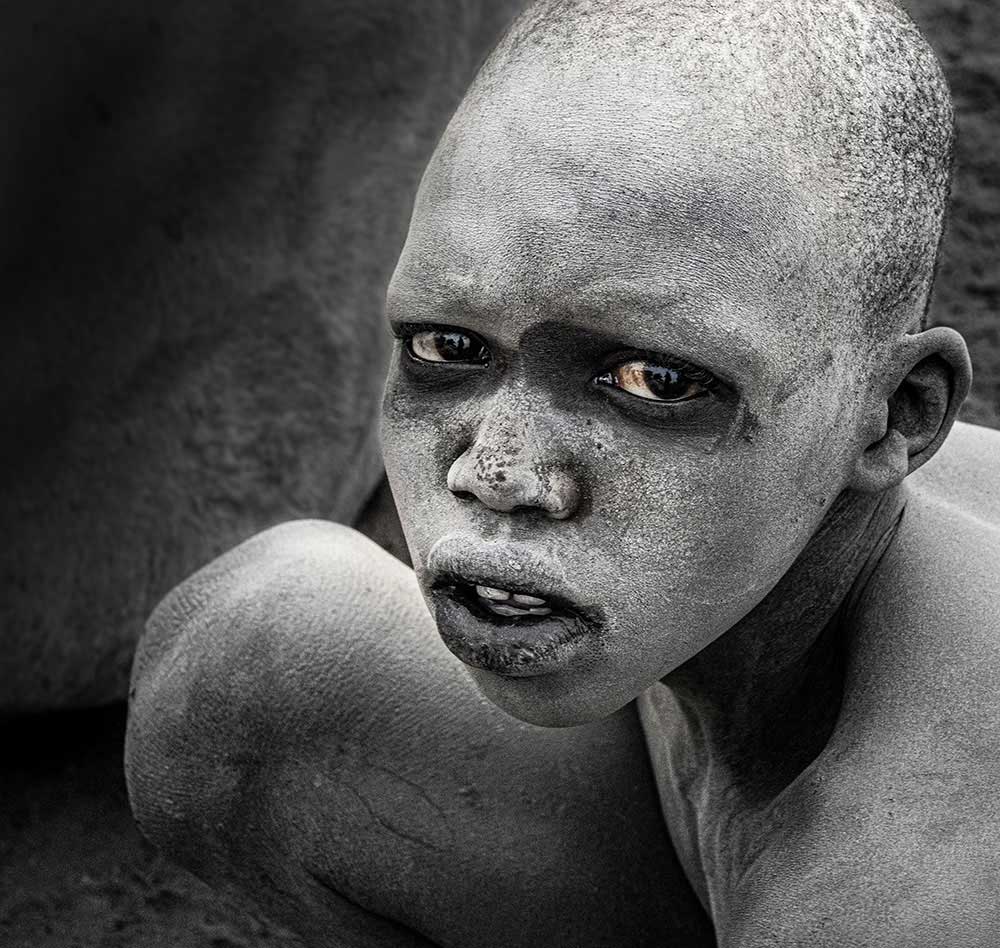 I can't help but notice the landscape as well. Could you tell us a little bit more about how you felt when you first saw the landscape and the sea of horns which populates the earth?
It is such an impressive scene that you are immediately transported to another era, a journey through time and space that leaves you breathless. There are no words to describe it, the only thing you can do is allow yourself to feel it.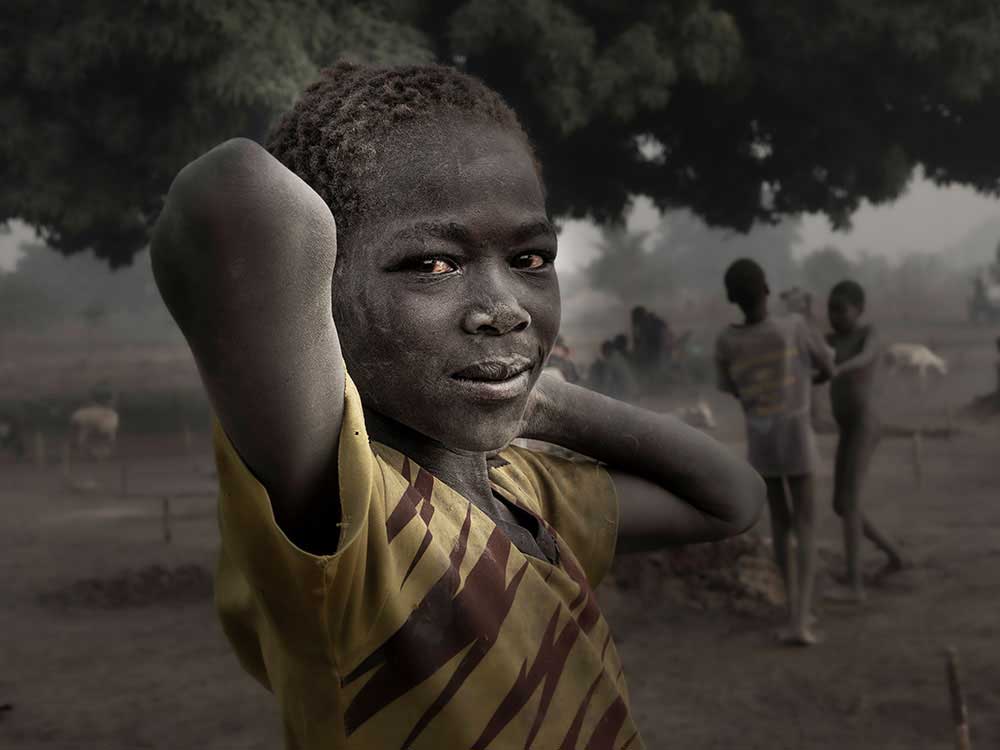 My final question is about your next project, is it possible to know a little bit about your next body of work, any ideas or concepts as to what that might be?
After South Sudan I travelled to Nigeria and my project is already finished now, That country of emperors, kings, princes and emirs really captivated me, not mentioning the thunder and lightning divinities, the sorceress and priestesses and healers, masks and buffons… 
Indeed my passion for travelling increases day by day, thus discovering cultures that apparently are so different but that when you go deeper you realize that we are all the same. Altogether I feel the commitment of transmitting these experiences, I really have the need to express myself and share my feelings.
Right now, I'm back from Tchad, the deepest and most stunning desert I've ever been so far. I need sometime now to integrate what I've lived. Hope I'll be able, in short, to also present this project of the nomadic life to Dodho's magazine.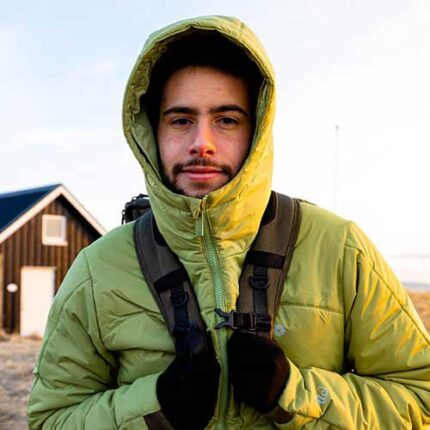 Francesco Scalici
A recent MA graduate from the University of Lincoln, Francesco has now focused on landscape photography as the basis of his photographic platform. An author for DODHO magazine, Francesco's interest in documentary photography has turned to writing and has had various articles, interviews and book reviews published on platforms such as: 'All About Photo.com', 'Float Magazine' and 'Life Framer Magazine'. Currently on a photographic internship, Francesco has most recently been involved in the making of a short film titled: 'No One Else', directed by Pedro Sanchez Román and produced my Martin Nuza.