Brittany Hicken is not merely a photographer but also an indefatigable traveler, deeply committed to capturing and sharing the mesmerizing beauty our world offers.
With over nine years in the field, Brittany has refined her craft through both personal and academic exploration of photography, beginning in her high school years, through college, and beyond.  A graduate of the esteemed Savannah College of Art and Design, and currently based in Atlanta, Georgia, Brittany has embarked on a personal project intertwining her love for creation, connection with people and nature, and her insatiable desire for exploration. Through large panoramic formats and the clever use of mirrors, she provides a unique and insightful visual commentary on life, deviating from stereotypical landscape panoramas to seize the viewer's attention and elicit more than a mere glance. Her work, steeped in underlying anxiety birthed during the pandemic, reflects not just physical landscapes but also the emotional and mental landscape of an artist in continuous reflection and discovery. [Official Website]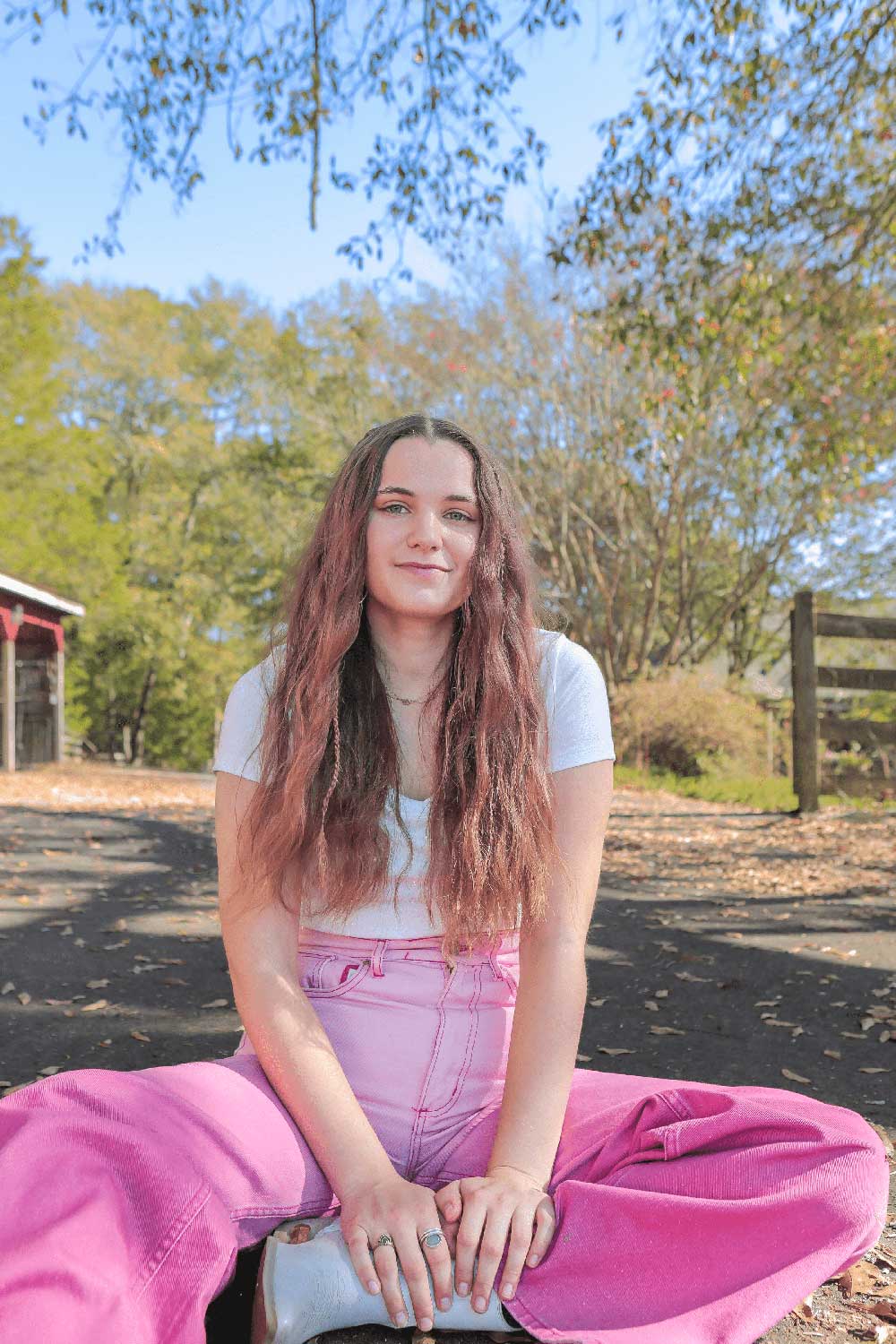 Brittany, your years of experience are evident in your work. Can you share with us your early days in photography and how you've seen your style and approach evolve over the years?
Looking back on all my early work from high school, it felt heavily experimental as quite a few of our photo classes were using Photoshop. Even from the beginning, I had an evident love and enjoyment for compositing images together to create something different than what was originally there. However, my style and approach to experimenting and compositing within my photographs have matured in that beforehand, pieces felt chaotic and how much I could do in a single work. It has evolved into much more careful and purposeful composites of photographs to create a more meaningful piece. For example, one of the significant projects I completed was breaking apart thrifted pieces of technology and taking photos of individual parts to then pull them into Photoshop and create displays and designs, heavily edited and filtered throughout. Reflecting back, I feel subconsciously that my early works and experimenting, even what intrigued me back when I first started, had a significant influence and was a stepping stone for where I am now with my work and how I create my pieces now with mirrors and panoramas.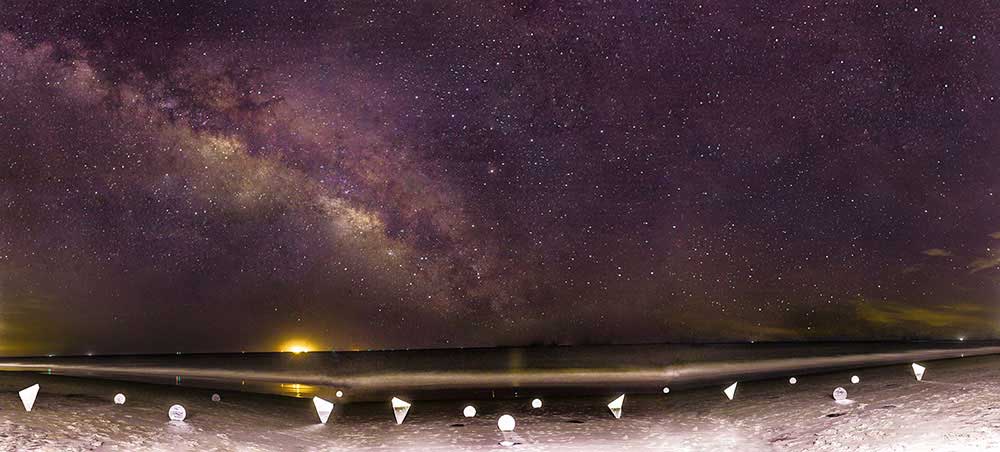 Your current project is fascinating in both concept and execution. How did the idea of using mirrors in your panoramic photographs come about, and what do they symbolize for you within the context of your series?
This idea was birthed from multiple projects and occasions. In college, one photo class required us to complete 50 artist researches in 8 weeks. I had stumbled upon one who would take singular small, maybe 12-inch, mirrors and place them in spots with zero context, reflecting something extremely contrasting in color and texture. One I remember distinctly was a circle in what looked like sand reflecting blue sky and clouds. This intrigued me so incredibly that I wanted to do something similar with my final project; however, I wanted my photos to at least have context in the surrounding landscapes the mirrors were in. After completing this, I did the same thing in my film and darkroom class, and that same summer, I went to Canada with my family. I was so mesmerized by the vast mountain ranges and landscapes that I struggled to feel fulfilled with the look of 1 frame. So I began taking multiple and stitching them together later to show off the whole landscape and feel as though this location was justified by the outcome of what I created. The pandemic hit my junior year of college, and our classes went online when I took my contemporary landscape class. I had thought about mashing the two ideas together to see the result throughout our spring break. I spent those 8 weeks traveling to local states where I could experiment with the mirrors, seeing what I could do and come up with. Ultimately, this started out as one big experiment; I had a vision in my head of what I wanted and hoped these photographs would look like, and I did it initially to see if it was worth pursuing, and if the final photographs would come out like what I envisioned. Once I realized how much I enjoyed the whole process, and both my professor and I saw the potential in these photographs, I knew I could take it further. Come my senior year, we were still online for most classes because of the pandemic, so I pitched the insane idea to the same professor for my senior portfolio class to go across the country, expanding and improving upon what I created in his last class. The pandemic was the only reason I could take this project further and go cross-country with it, solidifying this idea and making it much bigger than I ever thought it would be.
At the beginning of this project, I had a conversation with my professor about the meaning behind the mirrors. When editing one night, I realized that it looked like every mirror was reflecting something different. I related that to how I was constantly thinking and overanalyzing multiple things in my head, kind of like the thoughts in my mind were all focused on different things. The mirrors within the panoramas did the same thing – interjecting spaces, textures, and sceneries not in the initial landscape. However, after this past trip, I just took from the end of September to mid-October, looking at what I created so far while editing and thinking back to when I was building the frames, I have started to feel as though they resonate a sense of hope. While the mirrors still relate the same as before, rather than anxious and scared, its more excited and hopeful.

You mentioned that the process of creating patterns and designs with mirrors provides you with temporary stability. Could you delve deeper into how this creative process has helped you navigate through the anxiety and challenges posed by the pandemic?
Even beyond the uncertainties and challenges posed by the pandemic, general life uncertainties such as jobs, relationships, and the world, when arriving at each location I have set out for myself, I see this blank canvas and have total control. While I may be struggling with a list of uncertainties in my life, I know in my artwork, I have complete creative control; I control the final outcome of my work, and the resolution of each design of mirrors is my choice. It brings me this sort of peace to handle something while many other things are up in the air and not in my immediate ability to change or have a say over the outcome. Especially when the photographs turn out how I desired or better, it brings quite a feeling of accomplishment and excitement that I temporarily push back the things I worry about. This project has helped me immensely build confidence I never had before. It has made me recognize just everything that I am capable of doing and accomplishing and that I can face challenges and worries and things work out okay in the end – many things that used to make me anxious thinking about, I now find incredibly exciting to look forward to, and my perspective has definitely changed.

Each panorama you create carries with it a piece of your thoughts and emotions for the day. Can you share with us what a typical day in the field is like for you while working on this project, and how your daily experiences influence the final outcome of each piece?
Typically, I work on this project for 3 weeks at a time once a year, and I sleep out of a car on the road, pack up everything I need, and leave home. Days consist of me driving to and between the chosen locations, finding the spot where I want to create my panorama, and bringing all my gear to that spot. Quite frequently, I run into people wanting to hear about what I am doing, and we chat for a while, and a lot of days, I am alone. My daily experiences influence my work in that if I have been driving for a while and am barely about to make the sunset for my photographs, being under pressure causes me to work without thought. In contrast, I tend to ponder and play around with the reflections and arrangements much longer during the day. There are also aspects of some locations that directly influence the outcomes; some state parks I have found are on sacred land, so to be respectful, I don't put stakes in the ground; I will individually hold the mirrors up, and other locations are several mile hikes to and back so I can't bring my massive mirrors, and therefore when I reach the destination, it's all about what I can create with the smaller ones while still keeping it interesting. Sometimes, I can have pieces of a design in my head, and finishing it is a mixture of my mood leading up to creating and what looks or creates an interesting conversation between the reflections. Simply put, exhaustion from either hiking a lot or driving, frustrations from various things, loneliness, excitement, and pure peace all play a role in how I place the mirrors.

Traveling and exploring new places is a passion that strongly resonates in your work. Do you have a dream destination or a place that has profoundly impacted you during your travels? How have these places influenced your perspective and photographic work?
I definitely have a dream location or a set of places I have always wanted to go to, including Iceland, Greenland, Germany, and Asia. In a more general sense, I want to travel outside of North America, whether for this project or not. There is so much to experience that it excites me to think about. I approach every location as though it is my dream location, in that even though they may not be the same, they are still so beautiful in their own ways. I get excited with every place I can travel to solely because I know that means I am one step closer to going beyond the U.S. once I finish it. On the other hand, there have been multiple places that have profoundly impacted me; both in the physical beauty of the landscapes I come across and due to the people I meet in these areas. Montana, South Dakota, Rhode Island, Maine, and Wyoming are the ones that stick out to me the most for having the most significant impact for both of these reasons – breathtaking landscapes to some of the sweetest people I had the pleasure of chatting with.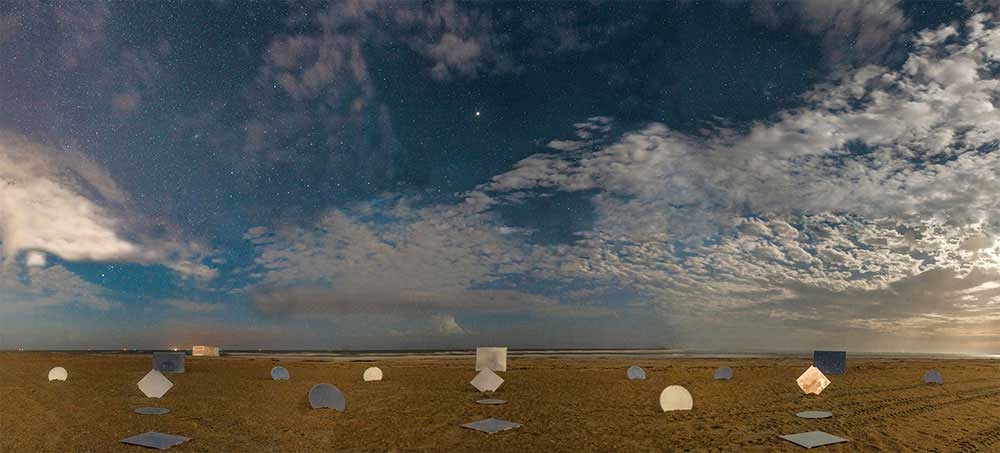 Having already reached 30 states with 50 panoramas so far, you have a clear goal for this project. Beyond publishing a book, what impact or legacy do you hope your "Panoramic United States Abstracted" series will have?
I hope this project will inspire people to travel and see the natural world before things change too much or disappear. Getting out, breaking the everyday routine, and adventuring to new places, meeting new people is incredibly healing for the soul and creates such rich experiences you take with you for the rest of your life. I also hope that this project inspires people to chase after their passions and do the things they have been wanting to do. I want people to see my work and be filled with the desire to go see these places or ones they have been wanting to go to.

With such a diverse and experience-rich career, you must have valuable insights for emerging photographers. Could you share some key lessons or pieces of advice you've learned on your journey as a photographer?
The biggest lesson I have learned is to follow what you are passionate about, and no matter how crazy or mindless someone thinks your idea, project, or decision is, do it anyway. You can listen to people's opinions without it influencing your final choices. Letting people's thoughts dictate your life will rob you of your growth and potential experiences; if something is worth it to you, go for it. If I had listened to people who told me this project was dumb and insane, it wouldn't be where it is now, and I wouldn't have been able to reach over half the country so far. Another lesson I have learned is to get comfortable with being uncomfortable, going hand in hand with a third one I have, which is to never stop learning. Learning creates such a safe environment to try things and fail at them, and nurturing your own secure environment to learn and be bad at something has been the best way to grow in confidence in yourself and your talents. Had I not allowed myself to learn something new, possibly being bad at it, I wouldn't have the career I do in the real estate photography industry. I am still learning new things and moving forward with new processes and technologies.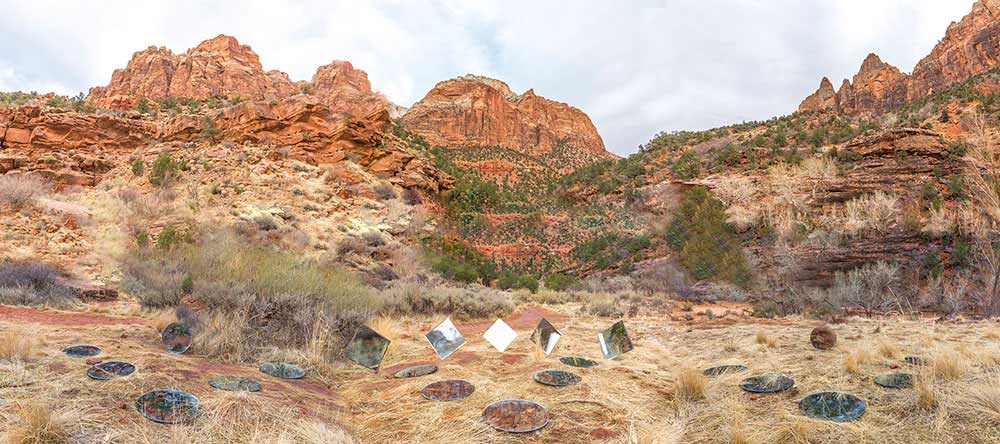 Lastly, looking forward to the future, are there specific themes or projects you are eager to explore in your upcoming photographic adventures?
Looking forward, I think I am most excited to begin implementing the use of my drone in my work, both photos and videos, experimenting with its capabilities and seeing what I can create with it, how it can play a role in what I already produce, and see what projects I can start with it that I cannot create with my DSLR camera. I am also greatly looking forward to my real estate work and how I can further grow and improve what I make and see where that avenue can take me. Lastly, I would say generally, I am excited about the future and the possibilities of what it will bring, the places I will go, and the people I will meet. I want to travel as much as possible while I still can and see all there is to see, which is one unknown that I find intriguing.