There are many myths about the mysterious place "Curonian Spit". The landscapes of the Curonian Spit will make your skin crawl. You get the feeling that witches and mysterious spirits are surrounding you and watching you.
When you become aware of your first emotions, you will experience the miracle of the winds. You will understand how strong the wind is. The trees could not grow high because the wind does not allow them to do so. Broken trees have become a cozy home for very rare birds here. The sounds of birds are so unique that you will not understand who is making these special sounds and will allow yourself to be scared. The Curonian Spit evokes mixed feelings of surprise and fear. It will have the same effect on you as a fairy tale did in childhood. [Model: Alla Osmolovska]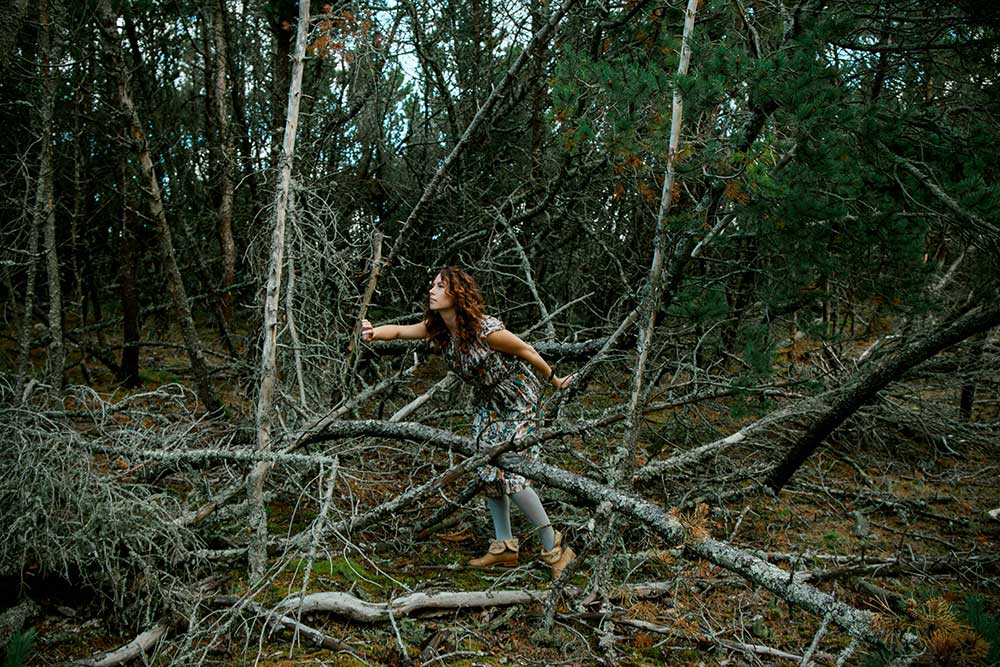 About Jelena Osmolovska
Jelena Osmolovska is a self-taught photographer from Latvia. I`m trying to integrate humans into nature in my photography for a deep understanding of emotions and feelings  embedded in the human experience of life. A person for sure will find echoes of something personal in my photographs.