Theo is an emerging English photographer born in London, now living in Medellín, Colombia. He originally studied philosophy at the University of Reading and more recently photojournalism at Instituto Henry Agudelo in Colombia which has created a balanced combination.
Studying philosophy for three years at undergraduate level, and two years prior to that while at school, has led to his passion for getting to the roots of issues. Understanding these feeds his intense desire to portray humans overcoming all odds, and even thriving in the face of adversity. Now, through his social-documentary photography he critiques modern society through creative, yet natural imagery. His aim is simple – to show the good and beauty in humanity, no matter where it may lie. His favourite photographer is Malick Sidibé. His work has been published in Dodho Magazine, Private Photo Review, Positive magazine and Edge of Humanity Magazine.[Official Website]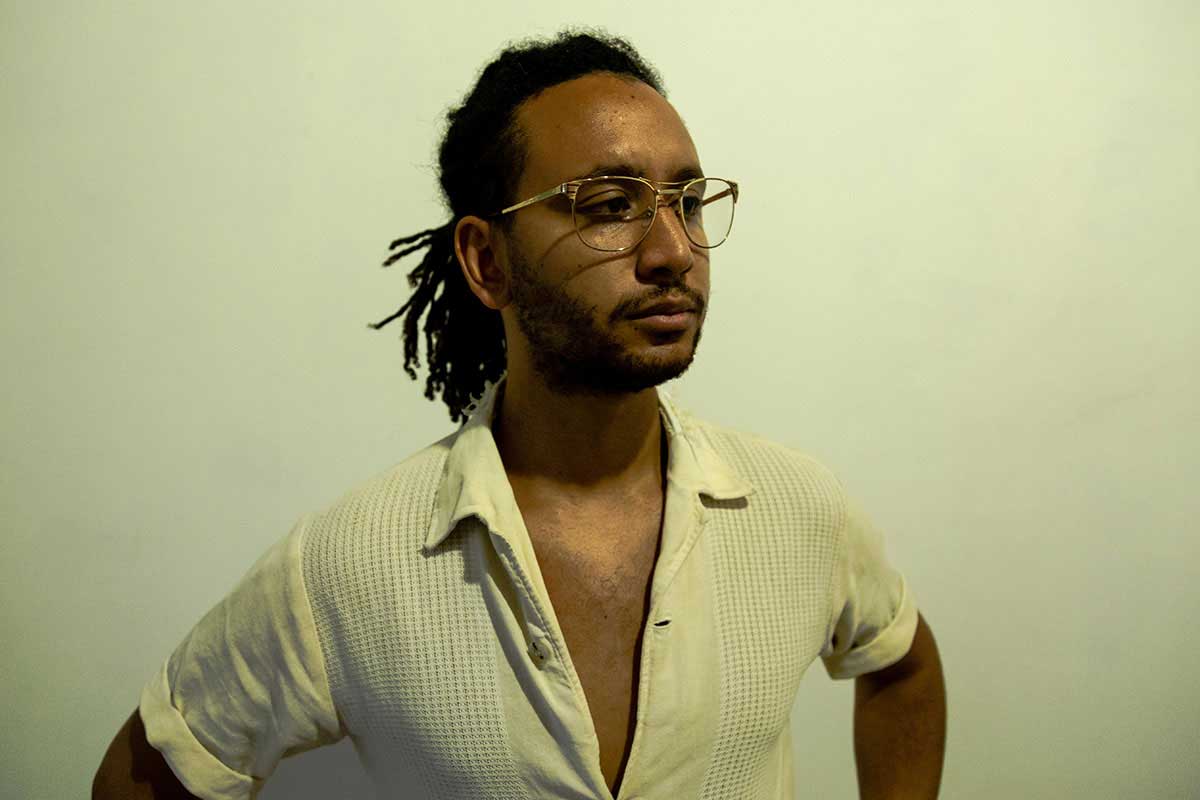 What's in your camera bag?
A Canon 5D Mark III and two Fujifilms – an XT-1 + X-Pro1. Lens-wise I have a Canon EF 24-105mm + 50mm, plus two Fujinon Aspherical XF lenses –  a 18-55mm + 35mm, Tripod, Spare memory cards + extra batteries and Camera cleaning equipment
What's the most surprising thing you carry?
Probably the most surprising thing is a disposable shower-cap that I lifted from a hotel room in México. I really enjoy using the X-Pro 1 because it has the old-school optical viewfinder, especially when I want to take a subtle street shot of someone but it isn't weather-sealed. I live in Colombia and I've been caught in some unbelievable storms with my camera out. The shower-cap actually protects the camera from the rain unbelievably well. I highly recommend it!
What is the one thing you couldn't live without?
Funnily enough, the thing I couldn't live without is nothing to do with photography. I have an iPhone and I change my sim-card frequently when I go abroad, yet I can't count the amount of times I haven't had something small and sharp enough to take out my old card. It drives me crazy, so I always travel with an unfolded paper-clip. One man's rubbish is another man's treasure!
What are some of the details that you find essential for your style of bags?
I like large camera bags as i have a decent amount of kit and I tend to veer towards backpacks over the classic over-your-shoulder bag. Anything that can hold my laptop and a couple of cameras with adequate protection alongside my tripod is a big thumbs up in my book.
What are the important things for protecting your camera gear?
Apart from the obvious padding within a camera bag I tend to line my bag with sachets of silica gel. They come with so many purchases and everyone tends to throw them away as soon as they open the packet. Save them! They're so absorbent, you have no idea. Perfect for drying out damp kit, water-damaged mobile phones, even wet shoes!
Can you give me the essential carry kit when traveling the globe (bags, accessories etc.)?
Aside from my camera kit I always carry my business cards. I print them myself. They're all different and I like to choose the one that I give to each person. They're all printed with different photos I've taken in different countries and when I take someone's picture I like to give them to my subject as a way of keeping in touch and also so that they have a small sample of my work, even if it isn't them. In a couple of situations I've given them as an emergency contact to some children that I believed were at the worst being physically abused by their parents and at the very least being neglected.
Also, depending on where I'm going and for how long I bring my MacBook Pro, external hard-drive and card-reader along with me.
Noise-cancelling headphones are an absolute must. I like to read good quality travel-writing that gives me a good history of a place along with another's experience. So, where I can I always carry a book about the place I'm going. It's more to help myself hit the ground running rather than anything else. I'm too proud to ever own or buy a Lonely Planet guidebook.