Steve Davis is a documentary portrait and landscape photographer based in the Pacific Northwest.  His work has appeared in American Photo, Harper's, the New York Times Magazine, Russian Esquire, and is in many collections, including the Houston Museum of Fine Arts, the Seattle Art Museum, the Santa Barbara Museum of Art, and the George Eastman House.
He is a former 1st place recipient of the Santa Fe CENTER Project Competition, and two time winner of Washington Arts Commission/Artist Trust Fellowships .  Davis is the Coordinator of Photography, media curator and adjunct faculty member of The Evergreen State College. [Official Website]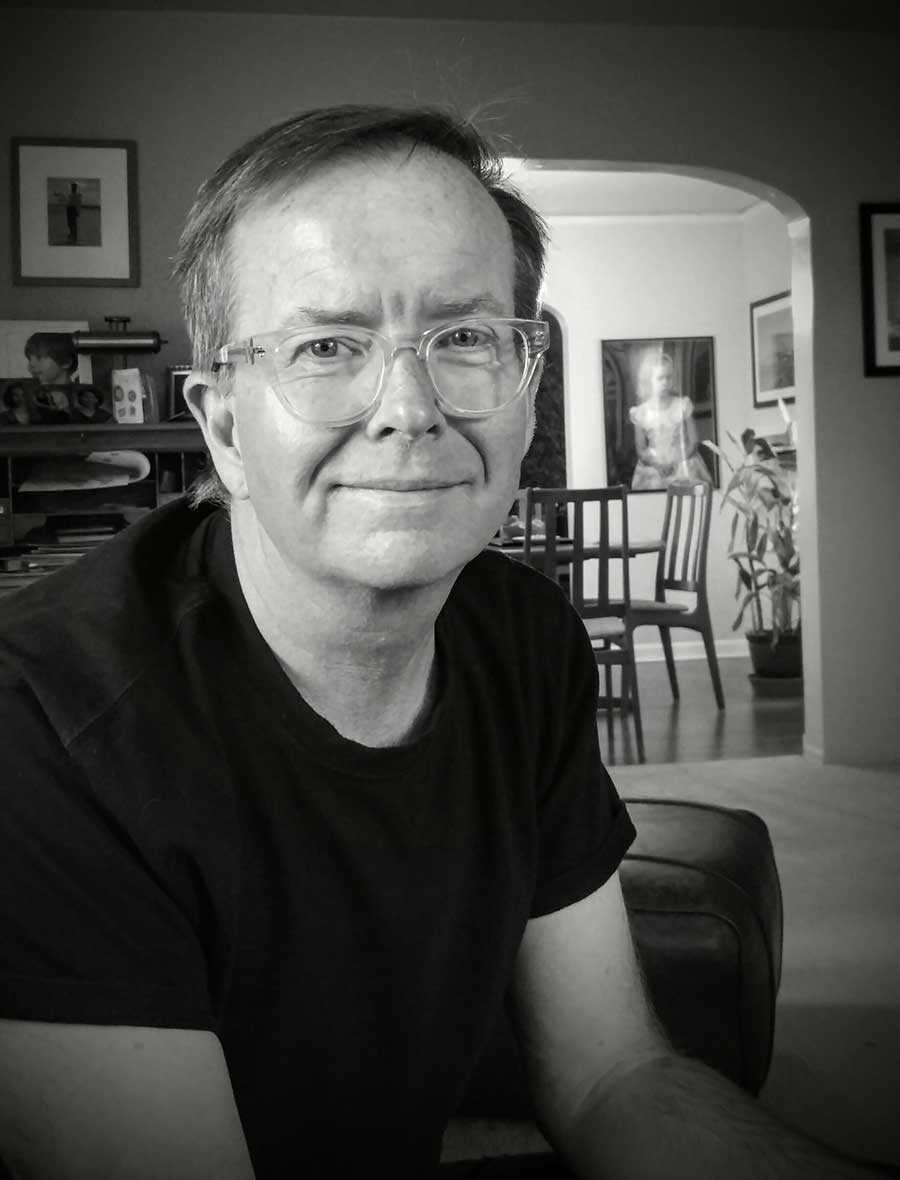 What's in your camera bag?
I have a Mamiya AFD II with a Leaf Aptus 65 back. I use up to four lenses—Mamiya autofocus 45mm, 80mm, and 210mm. But my favorite lens is an older manual Mamiya 120mm. I carry an extra Leaf battery and at least 6 extra AA batteries, because the Mamiya burns through them like crazy. I bring a USB memory card reader, charger, two memory cards, a gray card, lens caps and body caps ( I keep all my lenses clean and capped.) I make sure I have micro fiber cloths, a pen, model releases, and business cards. When photographing people, I'll carry a flash, remote trigger, light stand, and Polaris flash meter. I keep it simple, and don't even bring an umbrella. When shooting landscapes, I depend on my smart phone, and use it to record the GPS coordinates of my locations. Sometimes I shoot 8×10, and I'll bring an old Calumet C1 8×10, a couple lenses, an old Weston meter, a Majestic tripod, and up to ten film holders.
What's the most surprising thing you carry?
When traveling by plane, or sometimes even by car, I'll bring an old, cheap, lightweight tripod, that's frankly a piece of junk. But it's light and fast to set up. I have to be careful when using it with my Mamiya, and will often set the camera on mirror lock, and use the self-timer to minimize vibration.
What is the one thing you couldn't live without?
My Digital Mamiya with both 80mm and 120mm lenses.
What are some of the details that you find essential for your style of bags?
I use a Lowepro medium format bag, which at times isn't large enough, but otherwise, I'm very happy with it. The bag has to be strong, reasonably comfortable to carry, and has to allow for quick access to everything. Pockets are important, but if you have too many, it's easy to lose items in plane site.
What are the important things for protecting your camera gear?
As I mentioned, lens caps are important. I hold my gear as if it were a baby, more or less. It's a big investment, so I treat it as such. I see a lot of photographers treat their equipment harshly, and some have to, I suppose. But I work slowly and carefully, and I guess I have the luxury to treat my equipment with love.
Can you give me the essential carry kit when traveling the globe (bags, accessories etc.)?
If I were on a particular assignment, I would carry what's in my Mamiya bag, and maybe leave a lens or two at home. If I'm just vacationing somewhere, I would simply bring my phone, which shoots DNG's and I can edit and upload them through Lightroom Mobile. (The best camera is the one with you.)