For the fifth time under its current guise, Festival Images will transform Vevey into a real 'city of images' from 10 September to 2 October.
Confirming its status as Switzerland's first Biennale of visual arts, the Festival will present original installations by international artists and up-and-coming talents in unexpected places, indoors and outdoors, providing a genuine large-scale, free of charge photographic experience for all visitors.
Festival Images Vevey is the first and main biennale of visual arts in Switzerland. Every two years, it presents original photographic exhibitions, outdoors on façades, on the lake and in parks, and indoors in unusual venues, and features collaborations with people who ensure Vevey's status as a 'city of images' all year round.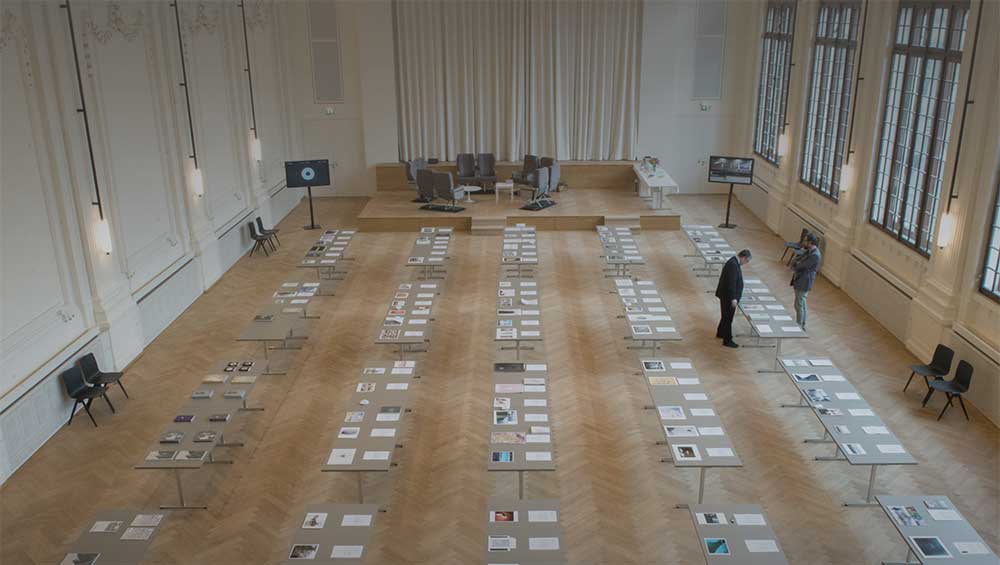 From 10 September to 2 October 2016, based on the theme of 'immersion', visitors will get to discover, free of charge, some fifty indoor and outdoor projects, some in monumental format, by such artists as Hans-Peter Feldmann, James Casebere, Mat Collishaw, Christian Jankowski, Martin Parr, Laurie Simmons, Pierre et Gilles, Stephen Gill, Cyril Hatt (in association with Montreux Jazz Festival), Chema Madoz and Guido Mocafico. Works produced for the international photography competition Grand Prix Images Vevey 2015/2016 will also be on show, including the world premiere of Christian Patterson's project, recipient of the 2015/2016 CHF 40,000 grant.
A feature of Festival Images Vevey is to custom design its exhibition in order to strike the perfect balance between the works and the place in which they are exhibited, whether on museum walls, floating on the lake, on monumental façades or in the nave of a church. As in 2014, the Salle del Castillo will be the starting point for all visits to the Festival. As well as featuring exhibitions, the venue will also host a visitor centre, a library, a boutique and a bar. Collaborations with the institutions (museums, schools, galleries and artist collectives) that ensure Vevey's status as a 'city of images' all year round will be also renewed.
In order to clarify its communication and promote its activities over a two-year cycle, the Foundation Vevey Ville d'Images has decided to communicate with the label 'Images Vevey', grouping together in a visually consistent manner its three different fields of activities: the Festival Images Vevey, the gallery Espace Images Vevey (formerly known as Espace Quai No. 1) and the international photography competition Grand Prix Images Vevey., the international photography award. This new identity highlights the local roots of a project that is gaining more and more exposure on a national and international level. The same categories appear on our website, entirely revamped by Vevey-based company ergopix. Check it out on www.images.ch.
Festival Images Vevey
10 September – 2 October 2016
Charlotte Terrapon | Place de la Gare 3 | 1800 Vevey