The Galerie du Canon, founded in 2017 by Jacques Mikaélian and Gilles Altieri, represents contemporary and confirmed artists and develops a policy of promotion and support for young creation.
With an exhibition space of 250 square meters, the Galerie Du Canon is aimed at a wide audience. It will host monographic or collective exhibitions, thematic or group, of various currents and artistic disciplines. Place of life and passage, it is integrated into the dynamics of a neighborhood in full revival of the historic center of Toulon. The Galerie du Canon also organizes events to relate works, artists, and visitors, such as readings, lectures, performances and concerts. [Galerie du Canon]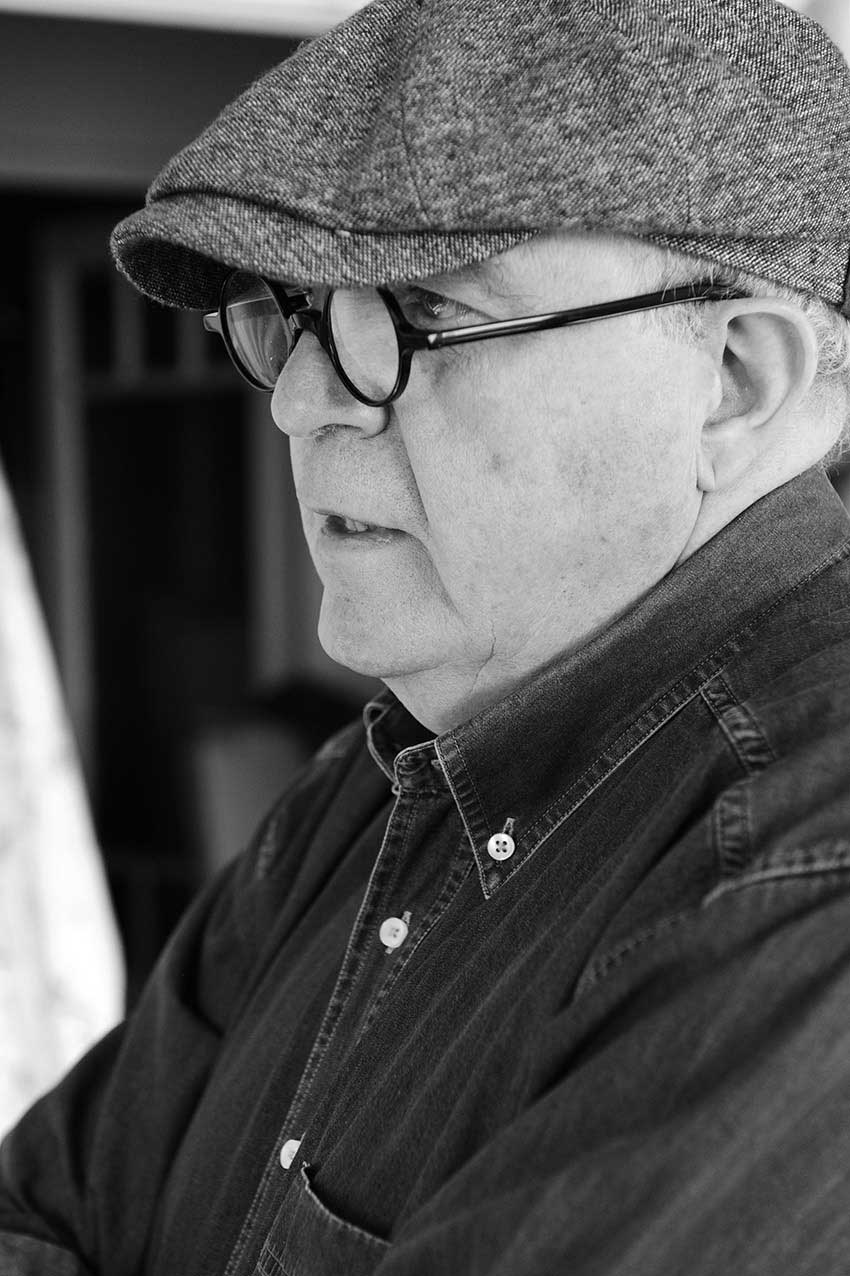 Can you please introduce yourself for those who don't know?
Over the years, I have developed a double activity. First as a painter, because painting has guided my life and led me to be at the head of an Art Center in Toulon for two decades.
Once retired, I created in 2017 with my friend Jacques Mikaélian the Galerie du Canon. I am the artistic director.
Could you tell me a little bit about the Galerie du Canon?
With more than 250 square meters that are carved out and structured in several spaces, the gallery offers multiple possibilities to show the pieces of art. A real pleasure for a curator. Its configuration allows to present 3 or 4 artists while offering to each artist a real autonomy.
In general, what is your goal in curating art exhibitions?
To present visual artists, including painters, photographers and sculptors, whose work is consistent and shows a strong identity. Artists who above all trigger a great excitement for me.
What is the secret of making a gallery successful?
I did not try to crack this secret. Success is a very mysterious thing, which doesn't abide by any law.
It is important to support and defend the artists I love, hoping that my interests will meet those of the audience. And to be able to share my passions. This is maybe the key to success.
How did you select the participating artists?
My position as a painter obviously guides my choices. But I insist on presenting artists who work in different directions.
Thus, at the Hôtel des Arts, I have exhibited artists as diverse as Baselitz, Tapiès, Kounellis, Gunther Förg, Sean Scully, Bernar Venet, Per Kirkeby, Giorgio Morandi, and others less known. I try to have the same approach at the Galerie du Canon.
What advice do you have for artists who have yet to find gallery representation– should they sit back, create, and wait for that day to come… or should they focus on self-marketing their art work?
It seems to me that at all times artists have wanted to sell their work. Primum Vivere. But this pursuit of success must not be come with compromises. The balance is unfortunately difficult to find.
What advice would you like to offer other artists that might help them learn to better promote their work?
The best advice to give to young artists is to have an unshakeable faith in their value despite the possible failures, and to work hard.
How would you sum up contemporary photography?
It is difficult for me to have a synthetic view on a subject as vast as contemporary photography. It is certain that "plastician photography"has become the most exciting trend, to the detriment of the "decisive moment" photography practiced by the great photographers that have marked history. But there is a risk for contemporary photographers : they sometimes take the easy route of aestheticism, increased by the fabulous possibilities offered by technology.
Are there any future projects you are excited about and would like to share with us?
An exhibition dedicated to the photographer Klavdij Sluban. I admire his work. And another exhibition dedicated to Bailly Maître Grand, a fascinating artist.
In closing, is there anything you would like to say about your gallery or your roster of artists?
The list of the artists represented by the gallery is open, and I would like to discover beautiful surprises coming from new artists, especially photographers, as this medium seems to me so rich of talents.