I carry a camera at all times and casually amble around looking for events to unfold before me and scenes that catch my eye. There are two things needed for this style of approach, the first is an open mind and the ability to be amazed.
The second is the skills to record these scenes, meaning getting the composition and the light right. I think that when you've lost these characteristics you will miss many exciting shots. My photographs are impressions, interpretations of moments in time. They are intuitive, sometimes serious, sometimes obvious, sometimes alienated. So I guess that's just what it is: travelling, walking, be amazed and shoot. I think that is why on the web-site of Black and White magazine my pictures are grouped under the title "travel, people, places". Whenever there are people on my pictures they are always photographed with respect.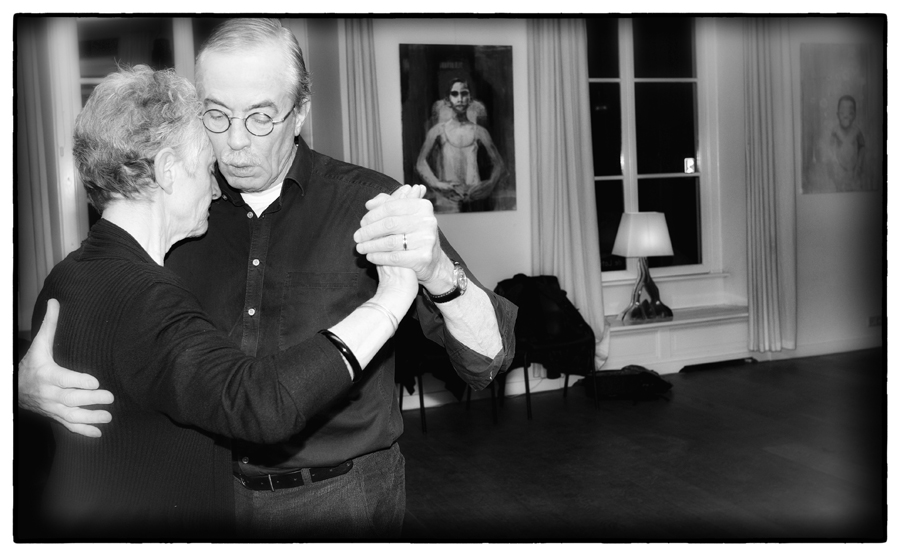 Project "Going South"
Southern Europe never seizes to attract me. The reason why I started the project "Going South". Whether going to Portugal, Greece, Spain or Italy, one immediately feels at home, and part of the community. I travel to Southern Europe whenever I can, and built a large stock of photographs made there.
In 2010 I was presented with the 5th Annual Black and White Spider Awards Honorable Mention in the category of Still Life at a prestigious Nomination & Winners Photo Show attended by 35.000 online viewers who logged on live from 154 countries to see the climax of the industry's most important event for black and white photography.
Thousands of images were received from 68 countries worldwide. The awards international Jury included captains of the industry from Magnum Photos, The Armory Show, FratelliAlinari, Contrasto to Tate and Hamiltons in London who honored Spider Fellows with 84 coveted title awards in 28 categories. The judges reviewed the entries online for eight weeks before making their final nominations and my image received a high percentage of votes overall.
"The Spider Awards celebrates photographers who operate at the highest levels of their craft," said Basil O'Brien, the awards Creative Director. "Geo Oplaat's work represents black and white photography at its finest, and we're pleased to present him with the Honorable Mention."
BLACK AND WHITE SPIDER AWARDS is the leading international award honoring excellence in black and white photography. This celebrated event shines a spotlight on the best professional and amateur photographers worldwide and honors the finest images with the highest achievements in black and white photography.
More of my images proved to be price-winning, as the three shown here.
At "the worldwide photography awards best shot competition" and "the black and white spider awards 2011".
The Best Shot image was selected to be featured in the Book 2011 Best Shots.
WPGA: "Since the early times of photography – in the days of Alfred Stieglitz, Paul Strand, Edward Steichen, Jacob Riis, Ernest J. Bellocq, and many others – the media has been a witness to life in moments of joy and drama.
WPGA believes that its competitions cannot avoid recognizing photography's history. As such, WPGA strongly feels it has a social responsibility to the most needy throughout world. To help in fulfilling its social responsibility, WPGA has chosen the nongovernmental organization Save the Children as beneficiary of ten percent of the proceeds from the contest revenues.
Founded in 1919 in the aftermath of World War I, the Save the Children Fund was established in England, by activist EglantyneJebb, initially providing aid to young survivors in war-ravaged Vienna. Today, Save the Children is the leading independent organization creating lasting change for children in need around the world. It is an Alliance that comprises 27 national Save the Children organizations working in more than 120 countries to ensure the well-being of children."
Also in the year 2010 I was selected with this project for the special issue of Silvershotz Magazine, Silvershotz folios 2010.
The MON™ARTproject and Parolo Project.
More recent are the MON™ART project and the Parolo Project.
Invited to contribute to the French festival MON™ART I went to Paris with two other photographers. Descending from Montmartre my camera and me travelled into the class districtsBelleville &Ménilmontant. Within a day I tried to capture its soul. The results of this triptych were projected lifesize, while French musicians were performing.
The Parolo project was a social documentary project. Parolo stands for Participation on location and aims to bring those who drifted away closer to the labour market again. Their facilities are being used for own activities, and hired by third parties for their events. For a couple of months I've been photographing the activities of both fellow-workers and guests. The results are being shown in a travelling exhibition. [Official Website]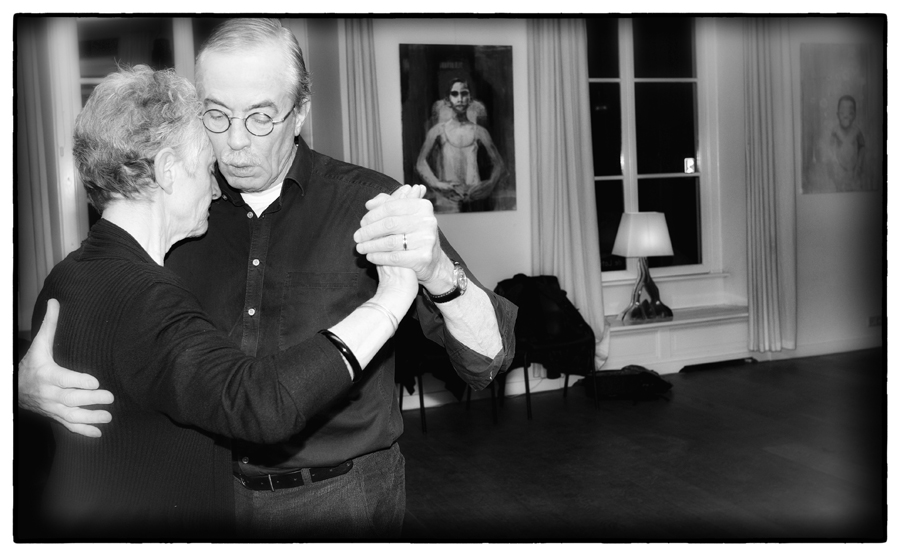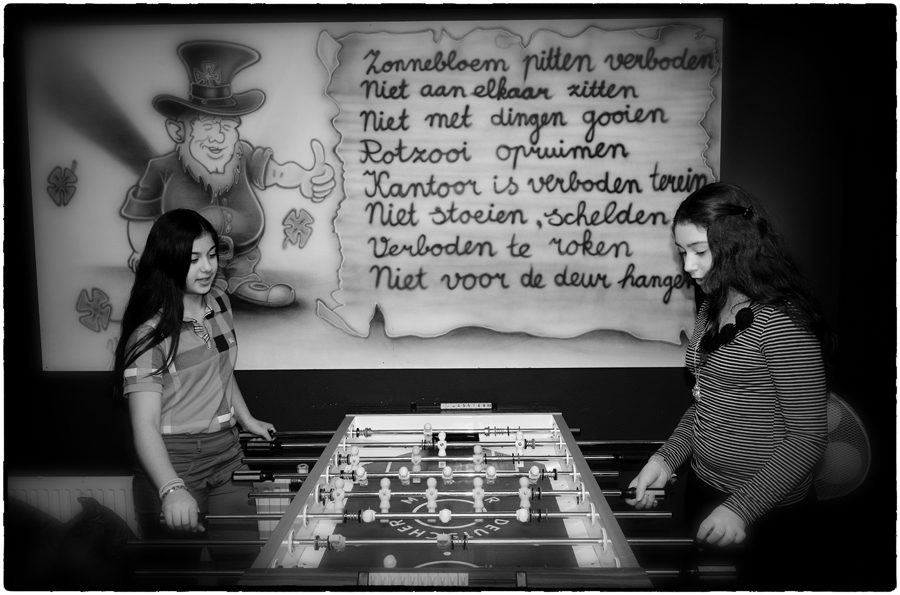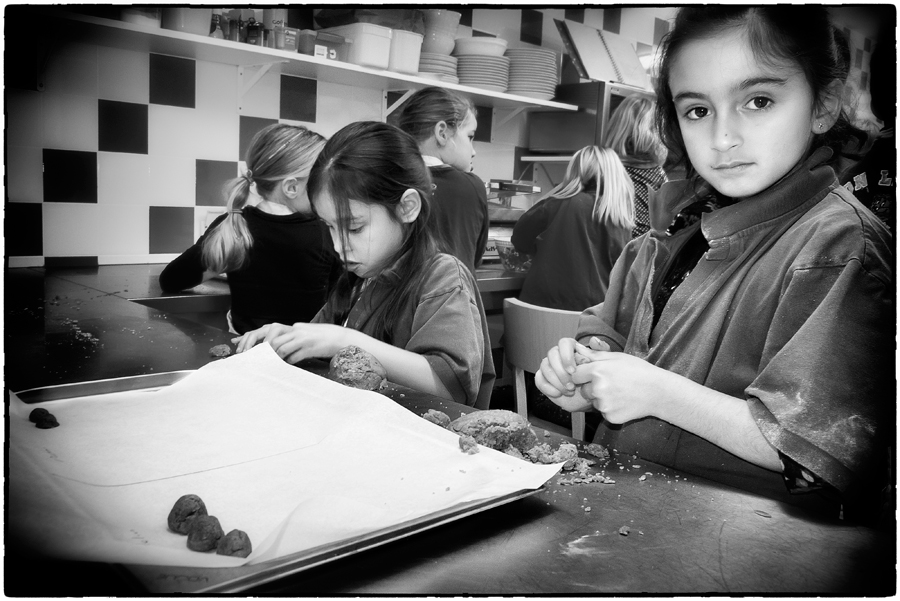 Current projects.
Current projects  are "Big cities of Europe"
and "People on benches in Deventer"
And of course the Going South project is a continuous one, with its stock increasing accordingly.