This series was made at the orphanage Saint-Joseph Ouvrier de Saint-Michel de l'Attalaye, were I stayed for a couple of weeks.
It was just before the passage of the devastating hurricane Matthew.
The celebration of the first and solemn communion is very important in Haiti. People are religious and very superstitious at the same time. Celebrating the communion is celebrating a milestone in their lives. People are very poor in Haiti. Children who are staying in this orphanage have at least two meals a day and a bed to sleep in.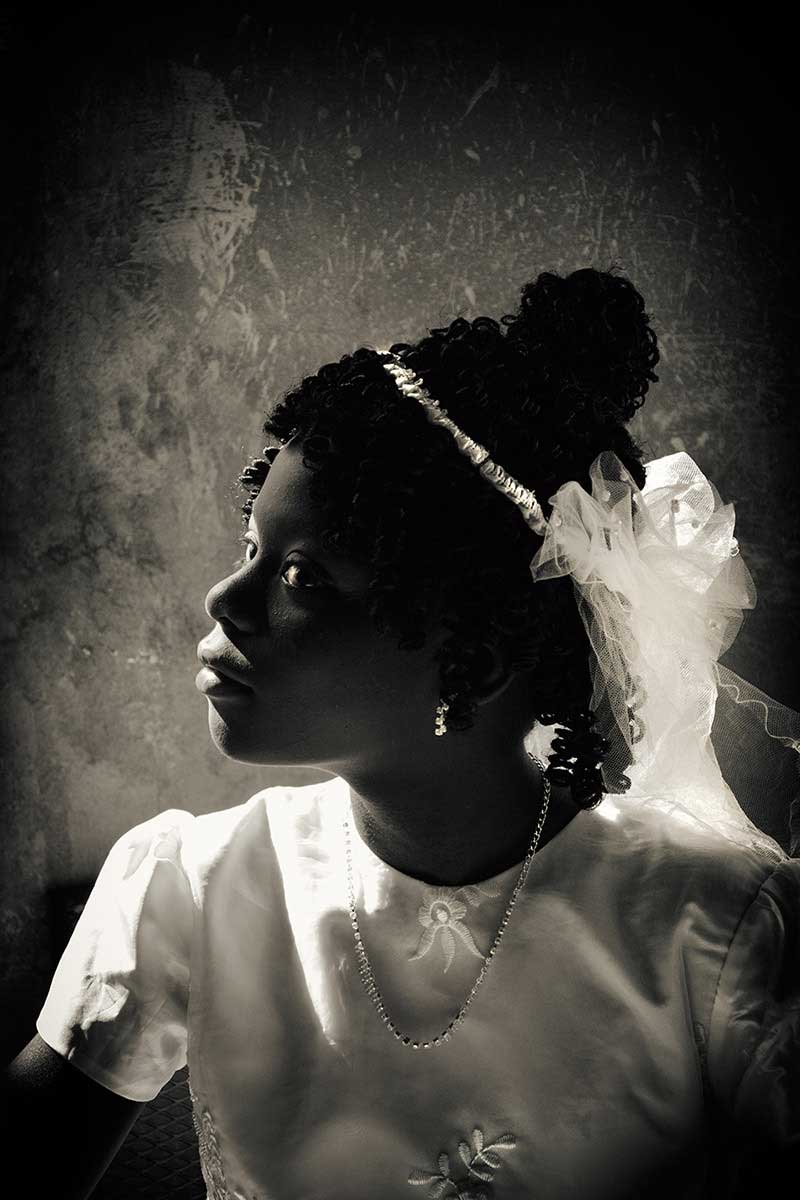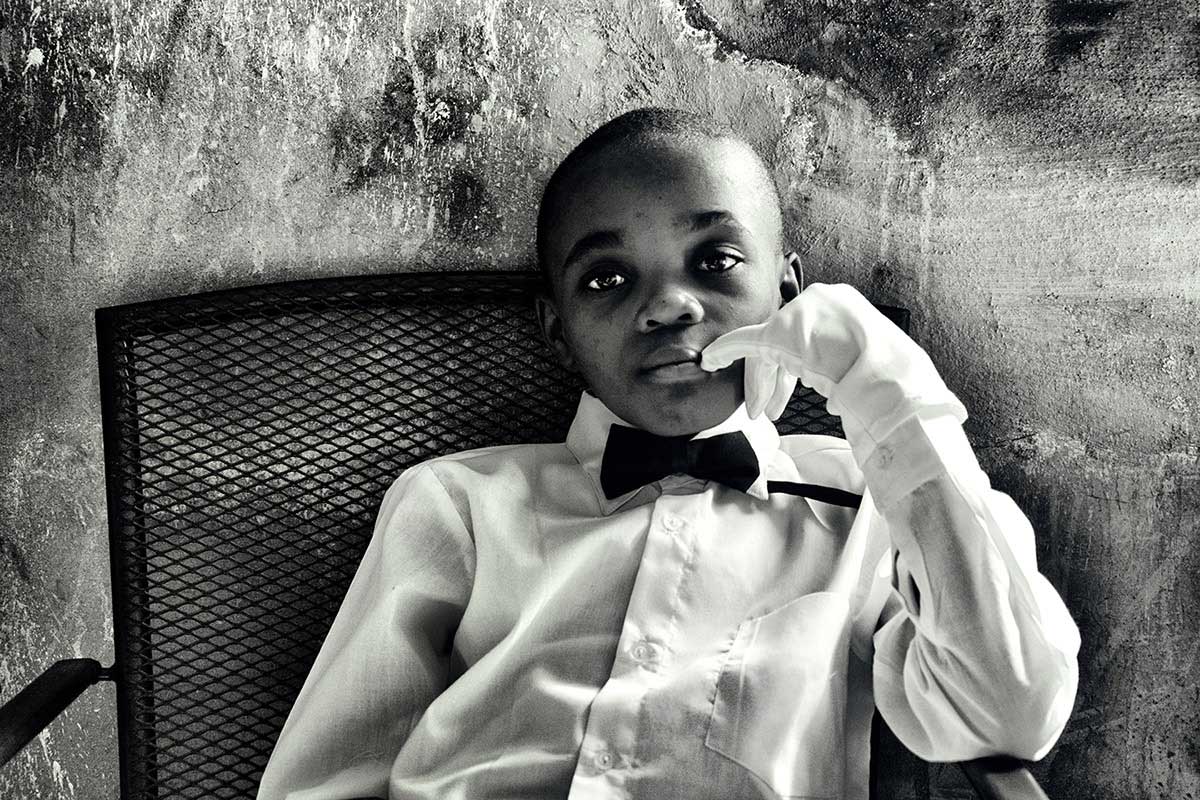 They have the opportunity to celebrate their first and solemn communion. But you don't have to expect a glamour party. It is very austere. And of course everybody is looking forward. A pig is slaughtered, the girls are doing their hair, the orphanage is being cleaned. On the big day, the children are nicely dressed. The priest comes from the village to the orphanage, some neighbors are invited.
One particular space of the orphanage is decorated with balloons, white sheets and plants.
It is an unforgettable and emotional moment. I asked the children and the responsible if I could photograph the celebration.  I didn't want to "clean up" the photos. Some photos are messy because the whole place was messy. The images are not idyllic but realistic. Haiti is color and therefore I decided to make this series in black and white. Black and white underlines the simplicity, highlights the reality and the meaning of this celebration.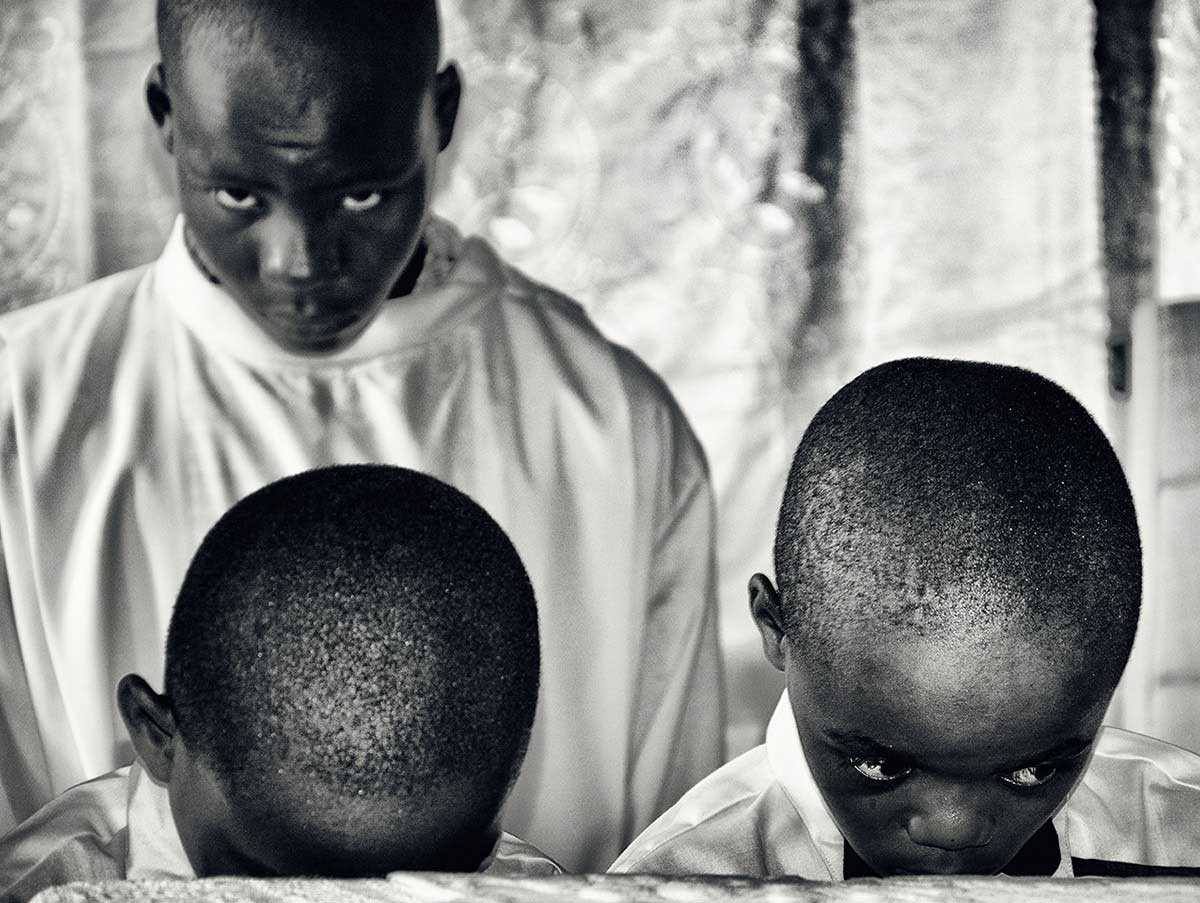 About Frank Verreyken
Frank Verreyken (b. 1954, Belgium). I live and work in Antwerp, Belgium. I'm a painter and a photographer. I participated in several group and solo exhibitions all over the world : London, Washington, Santa Monica, Budapest, Los Angeles, Milan, Berlin, Brussels, Dresden, Seattle.
In these concepts/projects I focus fundamentally on the times we live in. This work exists of photographic and other material. Part of the pictures are not sharp, have a strong roughness and show brutality. Sometimes even the remains of the manipulation can be seen.
These raw externals of the pictures seamlessly fade into the raw, partially deconstructed society. This work is created in the context of a degenerative era. The economic implosion, the multi-ethnic problems, the sociological impact of changing life patterns.  Landscapes are stripped from their monotonous, predictable aesthetics and make place for a different surprising aesthetics.  What remains fascinating is the creation of "the image" and its relation to reality.  How we react on images is mostly the result of automatisms (oh's and ah's), with other words : the image has become corrupted.  It is a very subjective process where I work associative : infectious associations that are not finite. [Official Website]