Dark Zoo is the product of several expeditions to various French wildlife parks.
Through this series of animal portraits, I'm trying to convey emotions while attempting to disregard the prefabri- cated environment of the zoo, and so focus entirely on the subject in hand.
The curves, looks, postures, with their stark contrasts, shot in an original way, result in a highly graphic, minima- listic series of images.
Having no privileges during my visits, I have to adapt me to the various obstacles that can be encountered in the parks (gratings, windows, light, other visitors…).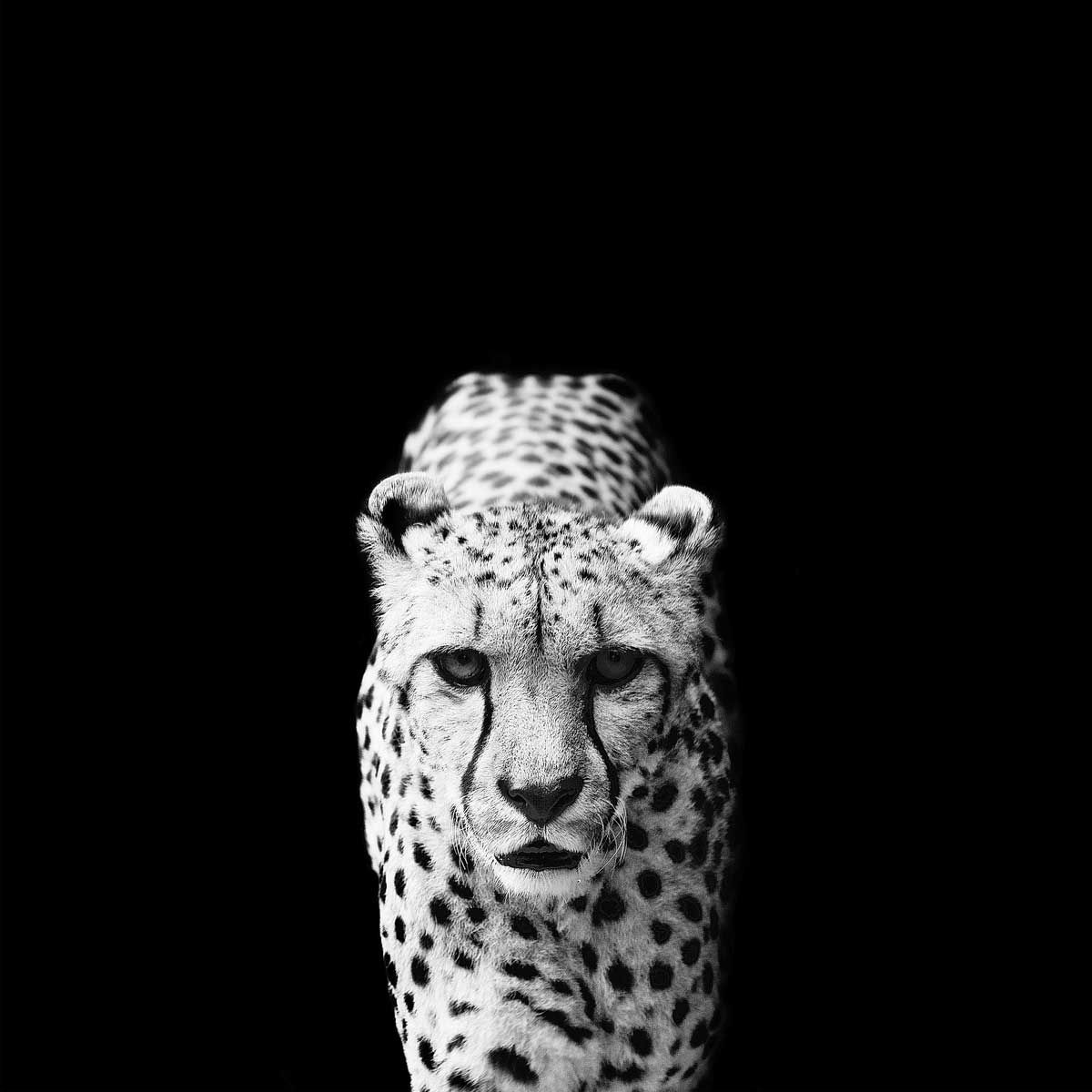 The main work of this series is done during the shooting. The goal is to obtain the darkest background possible and to catch a gesture or a look of the animal (to have a photograph with a graphic impact but also emotional). Then I work the contrasts in post-production, directly from raw les, to get a deep black and so bring out the subject. Black and white intensi es the unreal and timeless side of the photography, and also leaves more space for interpretation of the image, immersing us in a particular universe.
About Nicolas Evariste
Nicolas Evariste, is a 31 years old French photographer coming from Normandy. « I started out as a photographer in 2006. From the beginning, I have preferred to work in black and white and in square format, in the quest for minimalistic aesthetic beauty. I see photography as a means of expression and escape. In my photos, I do not necessarily seek to show things as they are, but rather to share a personal, artistic vision of the world around us. Nature is a recurrent theme in most of my series of photos, but I am also keen on exploring new avenues. A wide variety of photos are displayed in my gallery. Graphic designer and webmaster by trade, I like Image in all its forms. »