Lise Johansson is a prominent artist and photographer whose work is currently showcased at In The Gallery in Copenhagen. Her artistic journey is characterized by a profound exploration of the border between reality and fantasy.
Lise studied photography in Denmark and completed an apprenticeship in conservation and restoration at the National Museum of Denmark. Furthermore, she is currently pursuing Art History studies at the University of Copenhagen. Her life in Paris and extensive travels around the world have influenced her work, which is known for creating a sense of distorted reality and exploring themes of identity and belonging. Her art challenges traditional photographic conventions and is exhibited in prestigious venues worldwide. Through her compositions, Johansson invites viewers to question their perception of the world and to explore their own imagination. [Official Website] [In The Gallery]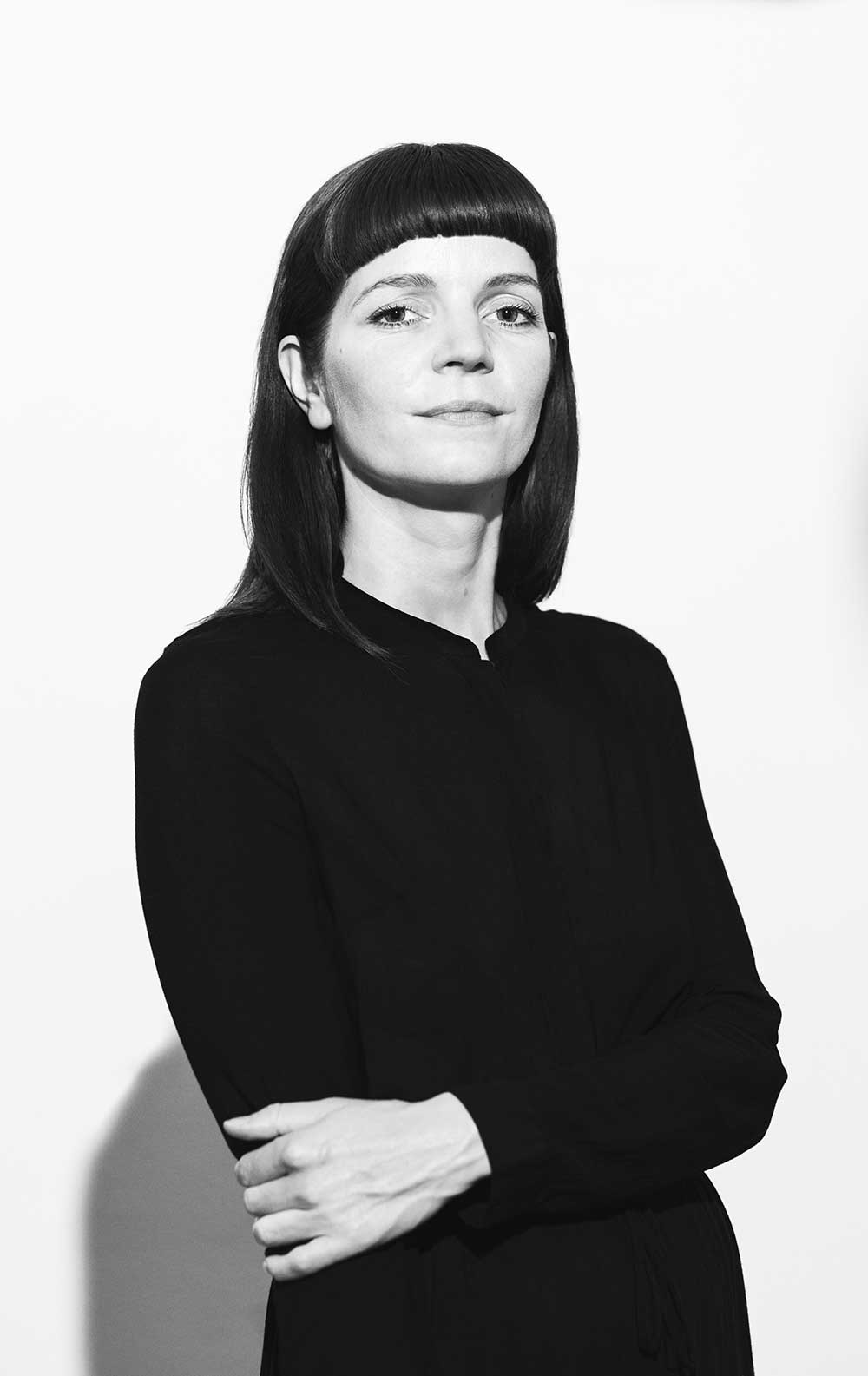 Tell us a bit about your professional background and how you got into photography.
The inspiration to delve into photography came from my travels around the world, including significant time spent in Paris, Russia, Japan, Mongolia, and China. These experiences exposed me to diverse cultures and perspectives, shaping my personal and artistic growth. My journey into photography began quite organically. I studied portrait and commercial photography at Media College Viborg and analogue and fine art photography at Vera, School of Art and Design, Copenhagen. During my studies, I did a four-year apprenticeship at the National Museum of Denmark in the Department of Conservation and Restoration, which enriched my understanding of visual aesthetics and the importance of preserving art.
What inspired you to delve into the world of photography?
Was there any particular experience or person that influenced your choice? My journey into photography began quite serendipitously. When I was a child, my father, seeing my budding interest in the arts, gave me his old analog camera. He taught me the basics of photography, and I was instantly captivated. The process of capturing moments, playing with light, and creating images became a form of personal expression for me.
Your work is part of the current exhibition at InTheGallery in Copenhagen, where you, along with two other female photographers, showcase pieces from your series "Absence" and "I'm not here." A recurring theme in the exhibition is the use of portraiture as a means to convey personal narratives. What does portraiture as a medium mean to you, and how does it benefit you in conveying your story?
Portraiture, as a medium, holds a special place in my work. It allows me to convey personal narratives and explore the relationship between identity and space. My series "Absence" and "I'm not here" delve into these themes, using the human figure to create a dialogue about belonging and identity. I explore these themes, using portraiture as a medium to tell personal narratives. I chose to conceal the identities of my subjects, as I believe it adds a layer of universality and timelessness to the work, encouraging viewers to reflect on their own experiences and emotions.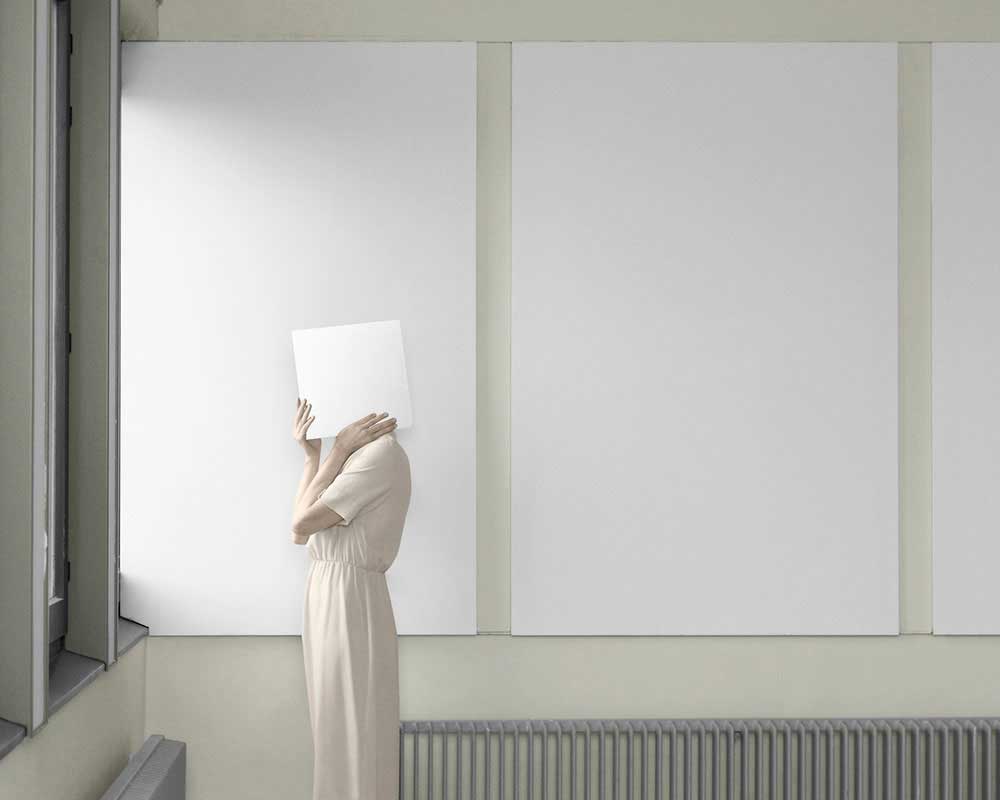 The exhibition is titled 'Through Her Lens.' How do you believe this title resonates with your own body of work?
The title of the exhibition, 'Through Her Lens,' resonates deeply with my body of work, as it underscores the female perspective in art and highlights the importance of representing women's narratives in the creative industry. The title 'Through Her Lens' emphasizes the unique perspective and narrative that female photographers bring to the table, capturing the world through their distinct experiences and insights.
Another recurring theme in your work is the surreal, the strange, and the unexpected. Your photographs seem to strike a balance between the familiar and the unsettling, inviting viewers to delve deeper. What emotions do you aspire to evoke in the viewer?
My photographs strike a balance between the familiar and the surreal, inviting viewers to engage with the work on a deeper level and explore the emotions that arise from the uncanny scenes.
Both "Absence" and "I'm not here" are highly personal projects about finding or redefining your own identity. How does your work empower you personally and as a woman?
"Absence" and "I'm not here" are indeed personal projects that have empowered me to explore my identity and place in the world. As a woman and an artist, these projects have been a means of self-discovery. They allow me to explore and express aspects of my own identity and encourage conversations about women's experiences in society. As a woman, these themes hold particular resonance, allowing me to challenge societal expectations and carve out my own narrative.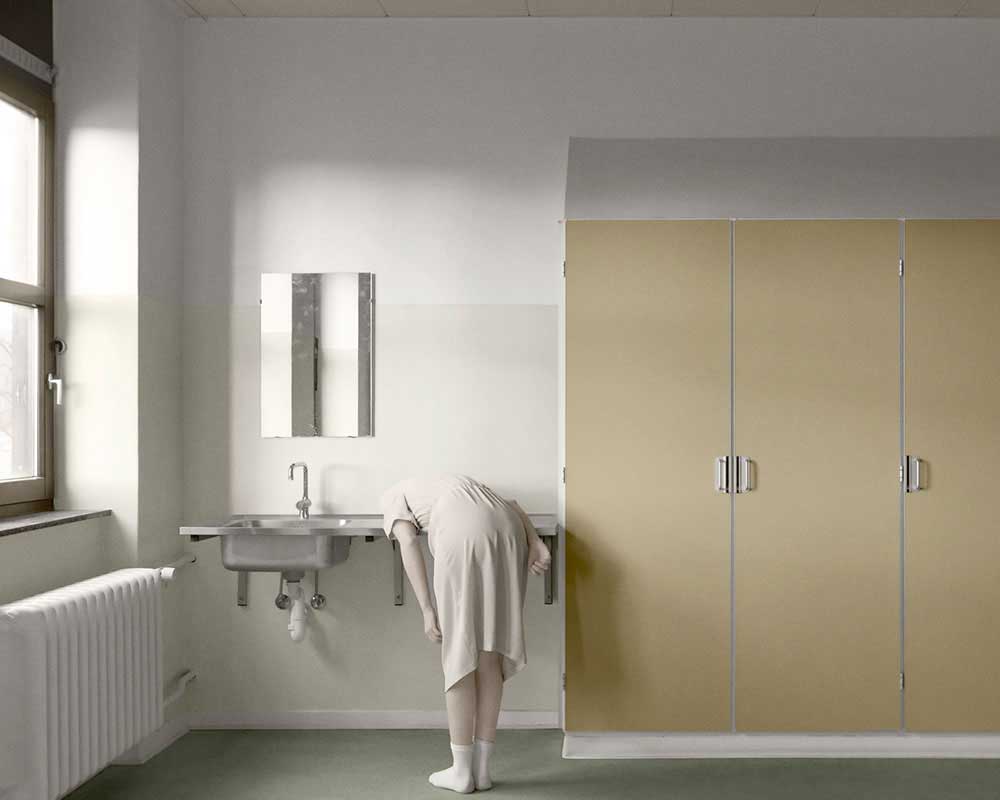 As a photographer, you explore themes related to identity and a sense of belonging. What attracts you to these themes, and how do you address them in your work?
The themes of identity and belonging that permeate my work stem from my personal inquiries into these subjects.
What is your creative process like? Do you have a specific routine or ritual you follow when working on a project?
My artistic process involves extensive research, miniature building, and a meticulous approach to composition. I begin with a thorough study of the concept, followed by extensive preparation for the photoshoot. Post-processing is a critical component of my work, where I spend considerable time refining the images. My recent projects involved hand coloring in Photoshop, a technique that lends a subtle, painting-like quality to the photographs.
You've received several prestigious awards and recognitions throughout your career, including the Sony World Photography Awards. How do you believe these accolades have impacted your work and your growth as a photographer?
These accolades have undoubtedly played a role in my growth as a photographer, expanding my network and opening doors to new opportunities. However, it is the continual learning and the desire to express myself through my work that drive me forward.
You have a background in conservation and restoration at the National Museum of Denmark, in addition to studying Art and Art History. How has this education influenced your artistic approach and the way you approach photography?
Do you see any connections between your academic studies and your work as a photographer? My background in conservation and restoration at the National Museum of Denmark, as well as my studies in Art and Art History, have enriched my artistic practice, providing me with a comprehensive understanding of art from both a practical and theoretical perspective. These fields of study have influenced the way I approach photography, enabling me to see beyond the surface and delve into the deeper meanings and contexts of the images I create. My education in art history has deeply influenced my artistic approach. The understanding of art's historical context and the technical skills acquired through my studies have enriched my work, creating a bridge between my academic background and my practice as a photographer.
Despite the growing recognition of photography as an art form, with the rise of the print market, gallery exhibitions, and the creation of museum collections, women photographers still don't receive the same level of recognition as their male counterparts. What women photographers have inspired and influenced your artistic practice?
In the world of photography, women artists have historically been underrepresented, and this imbalance persists today. However, I have found inspiration in the works of many female photographers, including the likes of Cindy Sherman, Annie Leibowitz, Nan Goldin and Vivian Maier, who have paved the way for women in the field. Their resilience and creativity have encouraged me to pursue my own path in photography and contribute to the growing recognition of women artists.
Technology and trends in the field of photography are constantly evolving. How do you stay updated and adapt to these changes?
Staying updated with the latest trends and technologies in photography is crucial, and I do so by engaging with online platforms, attending workshops, and participating in photography communities. This helps me to continually evolve my practice and adapt to the changing landscape of the art world.
What has been the biggest challenge you've faced in your career so far, and how did you overcome it?
One of the biggest challenges in my career has been finding my voice as an artist and gaining confidence in my work. Overcoming this required persistence, self-reflection, and a commitment to my artistic vision.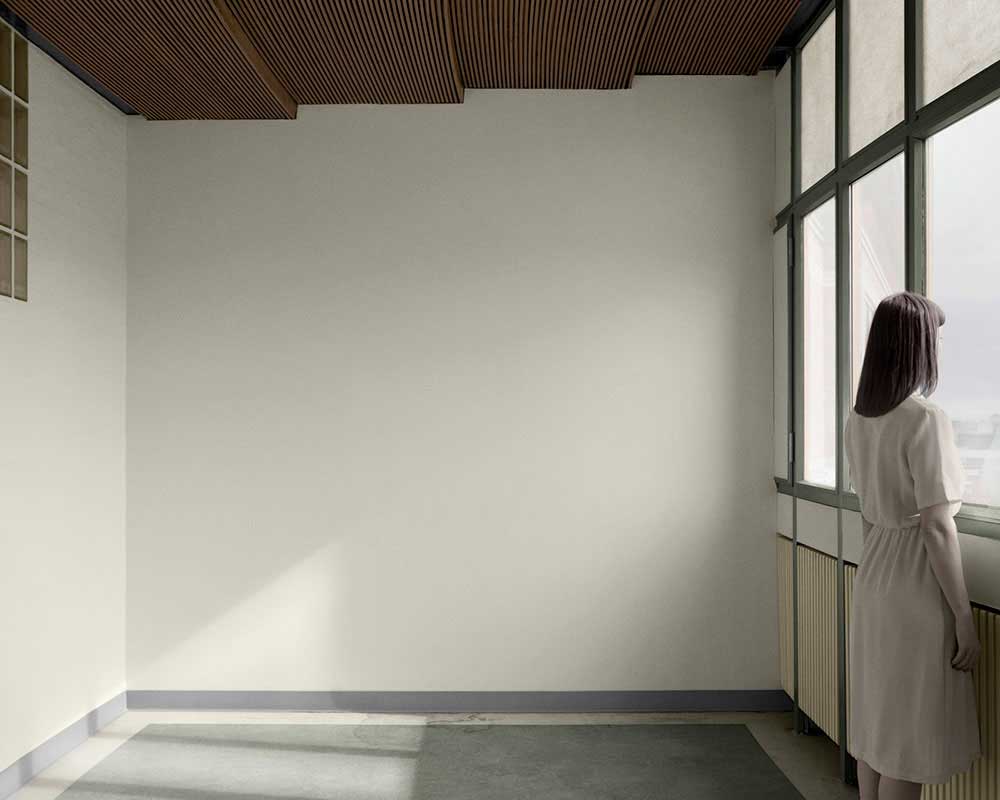 Outside of your work as a photographer, what hobbies or personal interests do you have that influence your creativity?
Outside of photography, I have a wide range of interests that feed into my creative process, including literature, cinema, and travel. These hobbies provide me with fresh perspectives and inspiration that I bring back to my work.
Finally, can you share with us a sneak peek of your upcoming projects or what you hope to achieve in the future?
Looking ahead, I have several exciting projects in the pipeline, including one about the Anthropocene epoch, also a book project featuring my series "I'm not here". My goal is to continue pushing the boundaries of my artistic practice, exploring new themes, and contributing to the ongoing conversation around identity, belonging, and the role of women in the arts. I am excited about the journey ahead and the opportunities to continue telling compelling stories through my lens