In 2004 I start to work as photographer and journalist for a local newspaper. Freelance since 2008, my reportage are focused on documentary-social themes.
I cooperate especially with No Profit Organizations with photographs and book projects and most of the time stories born on personal projects about topics of my interest. One of these, entitled "Black World" is a long term project about different kind of illegal mineral extractions and causes that lead to criminality.
Usually I work, as much as possible, "inside" the story, near the protagonists and using shot lenses. As documentary photographer, and working in several difficult areas, I prefer create a contact with people before take a shot, spending time with them and try to be a part of their lifes. In this way, I try to feel their physical and mental suffering. [Official Website]
"Coal in Jharkhand" (India, 2012) – First part of "Black World" project.
Bokahapadi's inhabitants illegally collect pieces of coal to use in their homes or to sell on the black market. The whole area has belonged to them for generations, but big extraction companies have intruded it "legally", forcing the population to steal its own coal.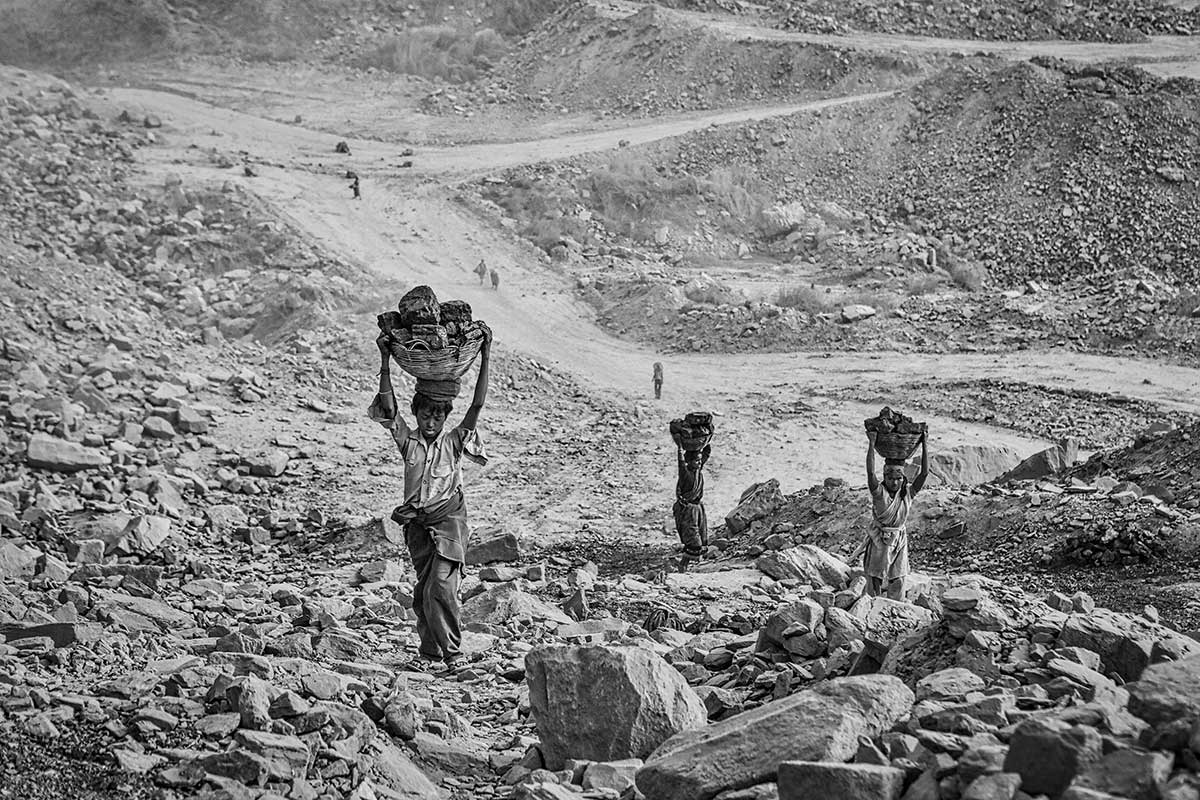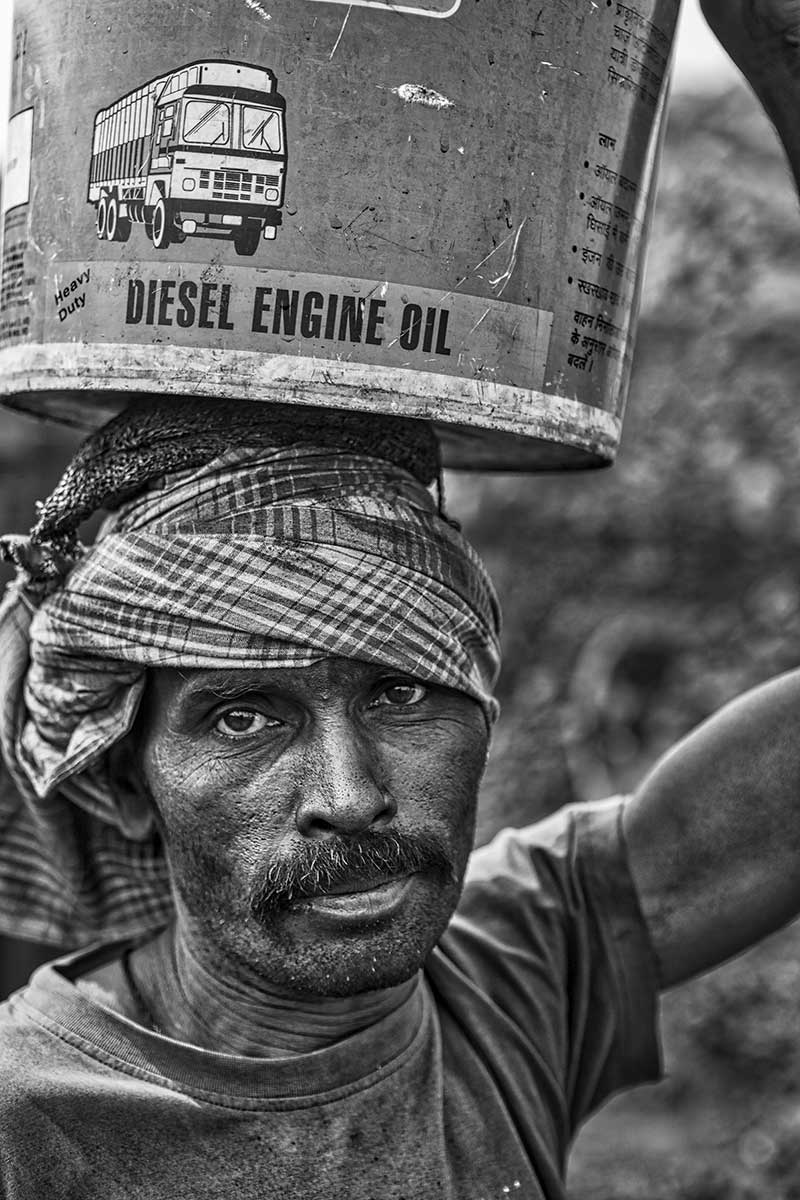 "Maha Kumbh Mela" (India, 2013)
Kumbh Mela is one of the largest human congregations of faith on the Earth and is celebrated in four places, Allahabad, Haridwar, Ujjain, and Nasik, in rotation every twelve years, so every three years there is one: Allahabad is the most important place for possessing the holy confluence, known as Triveni Sangam, of the three sacred rivers of India – Ganga, Yamuna, and the mythical Saraswati. Only here, every twelve editions (every 144 years) is celebrated "Maha Kumbh Mela", the biggest event. In 2013, from 27th January to 25th February, the banks of the Sangam received more than 80 millions of pilgrims. Reportage is an insider's perspective: not only typical visions of Kumbh Mela, but also a deeper view of pilgrims (where and how they live during the festival).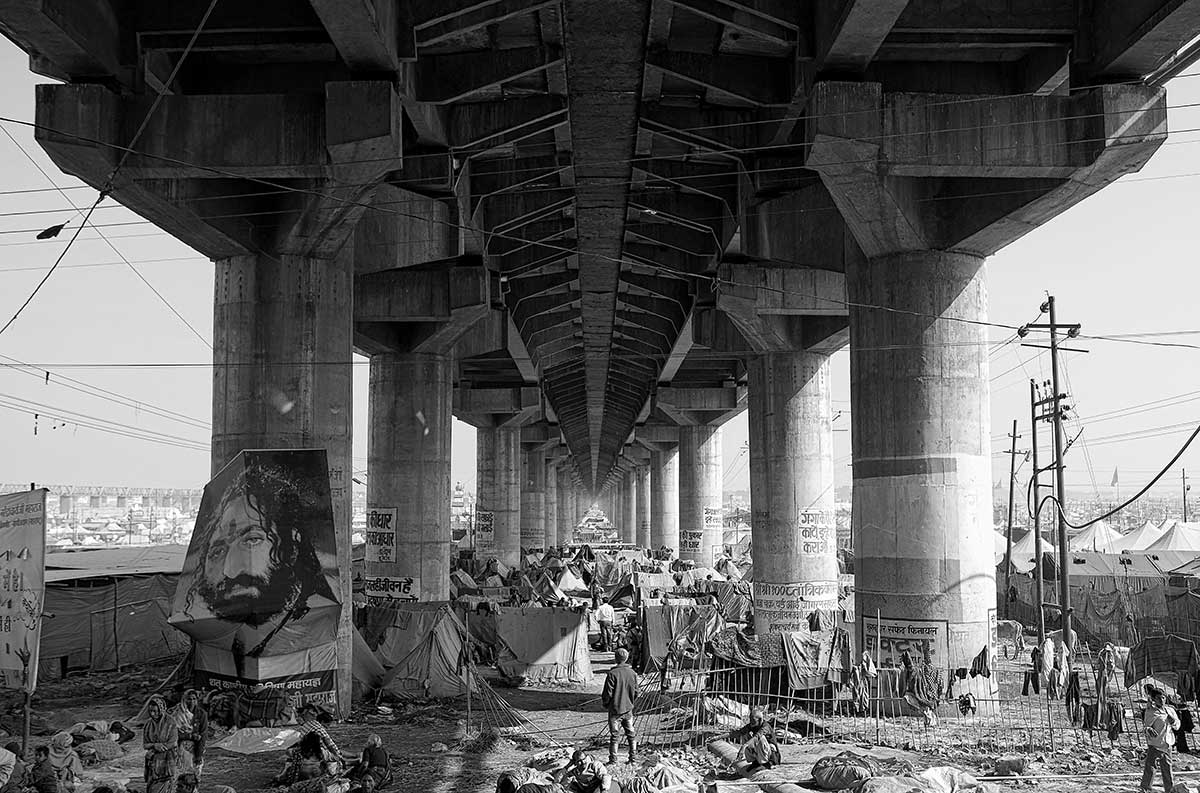 "War for coltan" (D.R.Congo, 2013) – Second part of "Black World" project.
Democratic Republic of Congo, a country where the absence of government, the division of power between different military groups and the intrusion of shameless and unethical foreign interests have caused a complete military arming of the economy and a real marketing of violence. In this chaos the natural resources, particularly coltan, become oxygen for the smouldering embers of war. Reportage was realize at Rubaya town, small village around Mudere mine, under controll of Nyatura, an armed militia (Masisi mountains, North Kivu).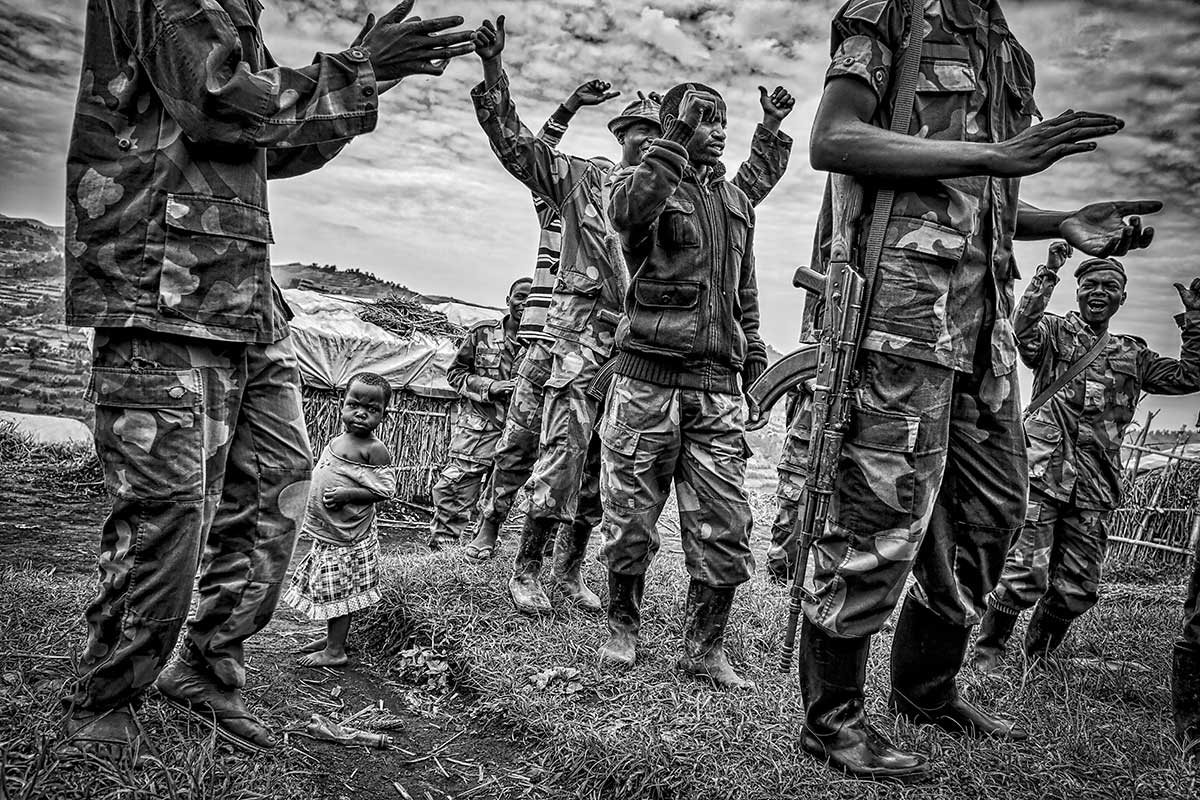 "Syrians refugee in Lebanon" (Lebanon, 2014) Assignment for an italian NPO.
In Lebanon, only in the last three years at time of this shot, more than one and half million of syrians people arrived crossing the border: they escape from sanguinary war in Syria, their
homeland. Families with many children try to survive in a foreign country, living in crumbling houses rent for 300 USD at month. At 1200 meters on the mountains the winters are really cold, with snow and ice. Homes are just four walls, some carpets on the floor and stove in the middle of the room.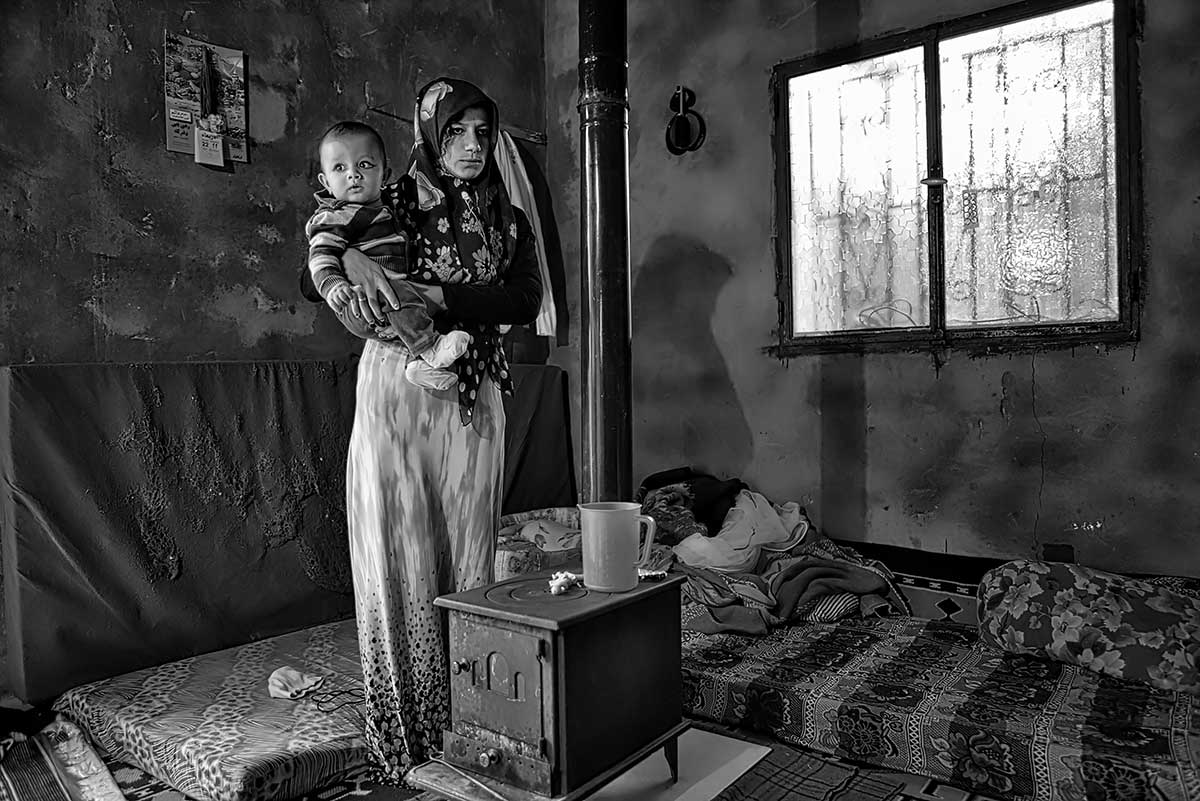 "Illegal gold" (Colombia, 2015) – Third part of "Black World" project.
In Carrizal, a small village in a remote area of Antioquia, a community of gold miners has been struggling to fight for its own existence for years, asking the government to legalize the mine. This request amidst the dangers of working underground with inadequate equipment and under definite threat of being killed by paramilitary groups.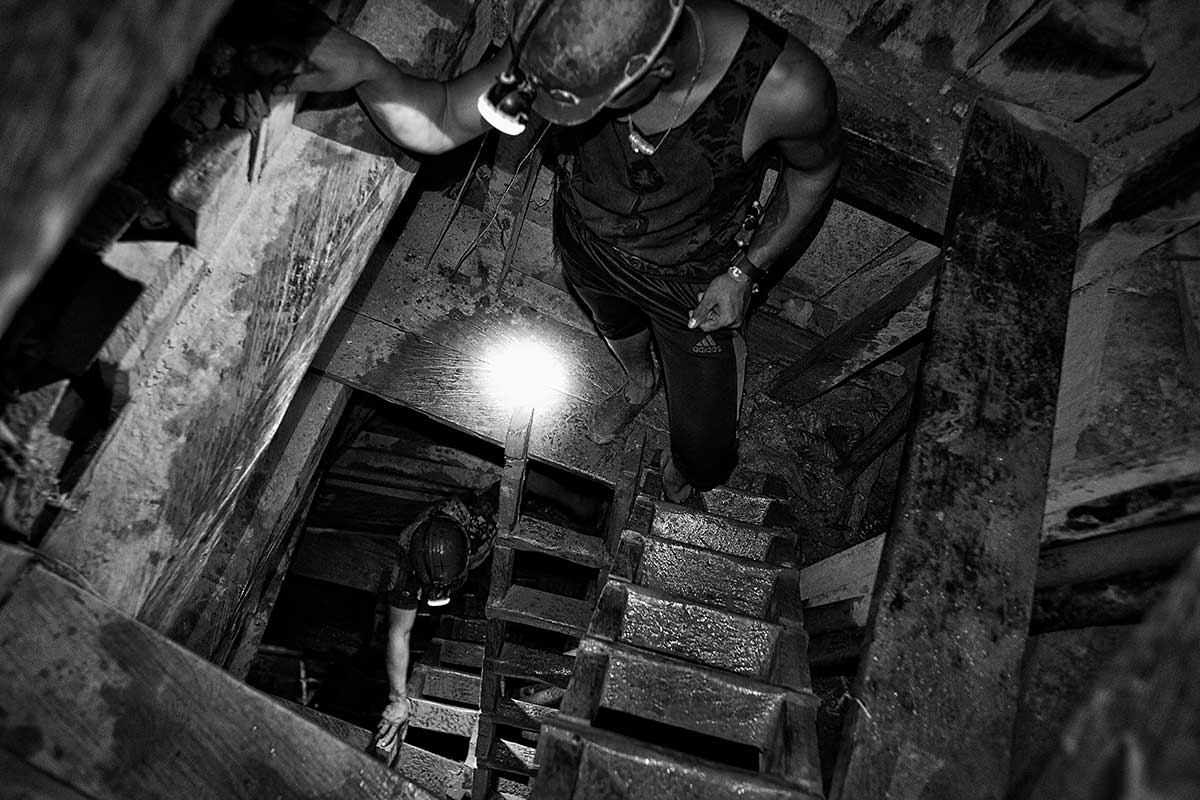 "Leather's factories" (Bangladesh, 2016)
Most of leather used for soles, belts, wallet or bags, come from Bangladesh.
But in which places are created these pieces of leather and which are the single phases of production? This reportage show an unsual vision inside this world, where the human work is again essential.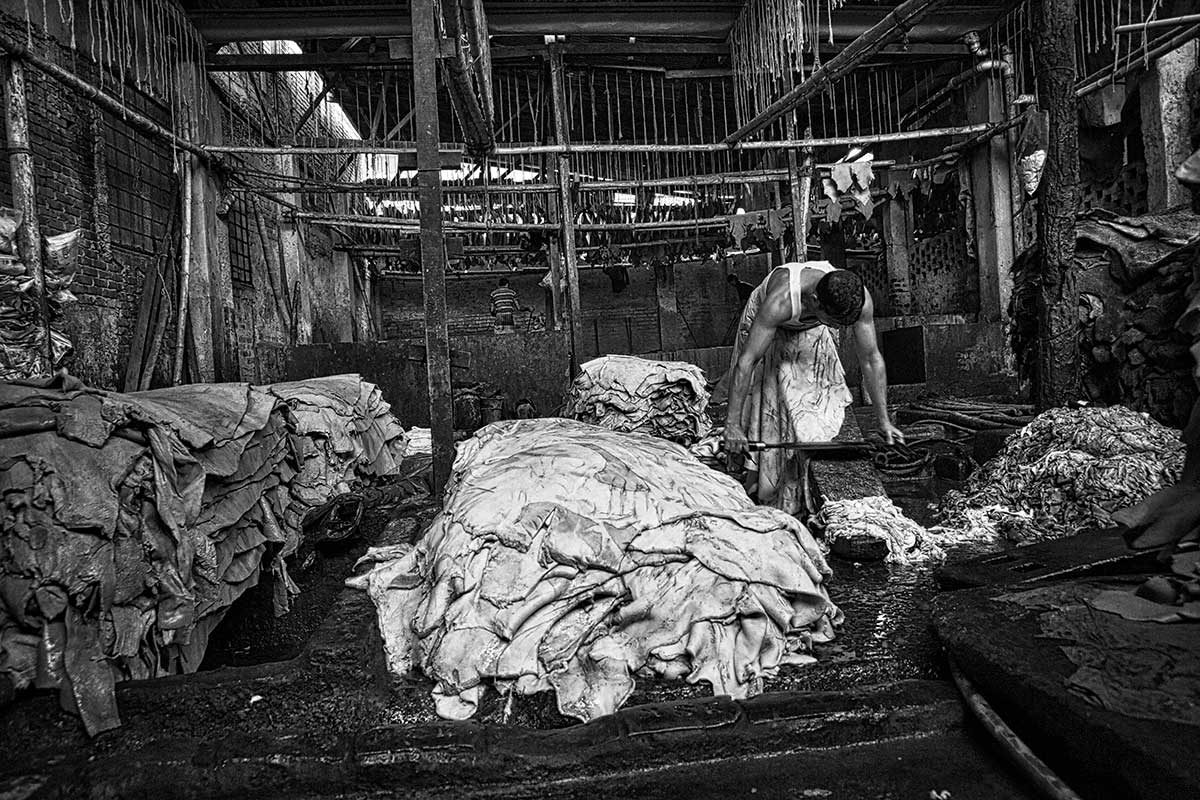 "Acid attack survivors" (Bangladesh, 2016) …
Dhaka, Bangladesh. Acid attack effect on a woman's arms. Most of the time, the "reasons" of these attacks are sentimental (men against women) or for economic debates (men against man). In Dhaka, Acid Survivors Foundation (acidsurvivors.org) works every day for help all people victims of these kind of criminal actions.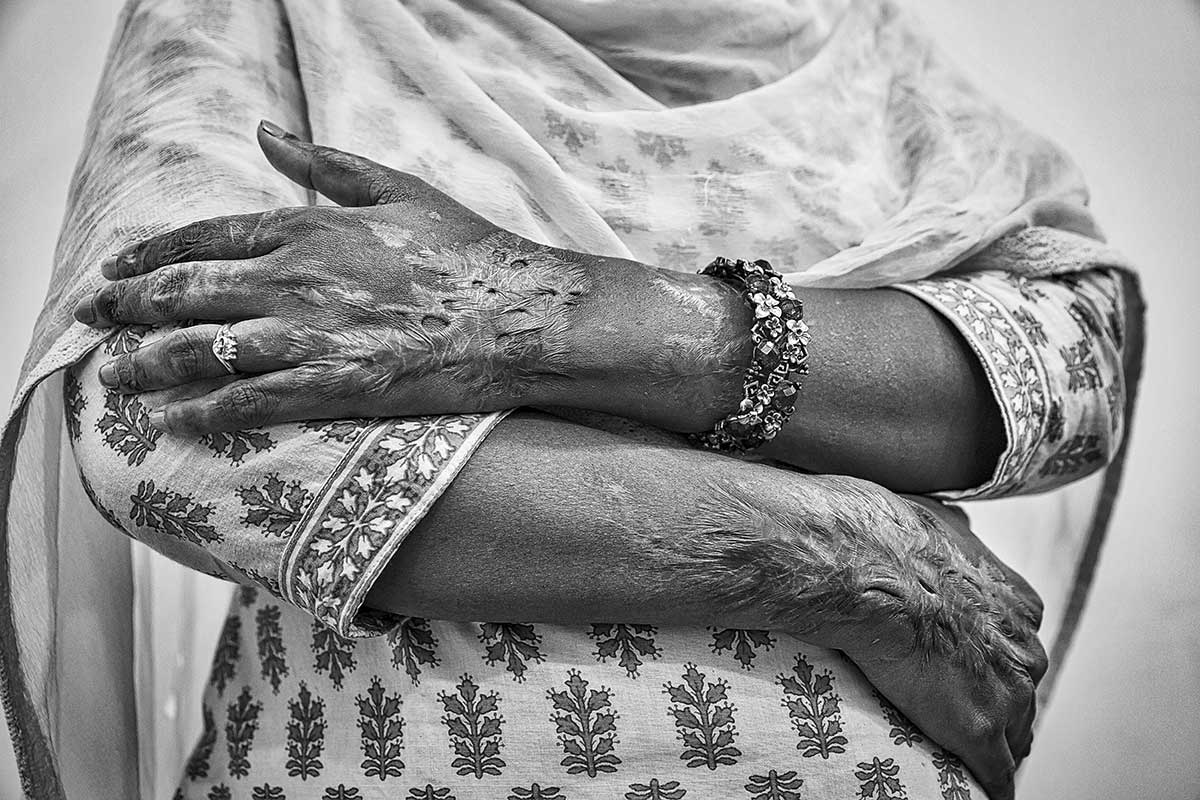 "Aftermath – ship breaking and rebuilding" (Bangladesh, 2016)
"Aftermath", what happen after, is a photographic research not only on the vessels cemeteries, but also and especially on the exploitation conditions of the man, the daily life of these workers.
Ship breaking and rebuilding, yards in Bangladesh: in Dacca, long river Buriganga irremediably contaminated by fuel waste left in the tanks and by heavy metals, big sections are removed by explosives and cut with blow torches.
They have been designed and built for resisting to the waves of the ocean in a storm, for lasting decades and carry huge cargoes around the world: but what happens when their end comes, when the last trip begins? According to international law, the ships have an average life of 25-30 years. After this period the big shipping companies have to dismantle them, because the increase of the insurance and maintenance of worn means makes their use disadvantageous. As the dismantling in industrialized countries is much more expensive and is under to many rules and controls, thanks also to the trade unions, most of the demolition takes place in Asia, especially in Bangladesh, India and Pakistan, where the labor is very low costs and the controls on working conditions are non existent. The rates, in particular in Bangladesh, may also be below 50%. Instead of in a shipyard it seems to be in a circle of Dante, where the incessant noise of hammers and electric cutting machines on the sides of the vessels is backbreaking. Only in Dacca are more than 10 thousand the people working in the vessels demolition.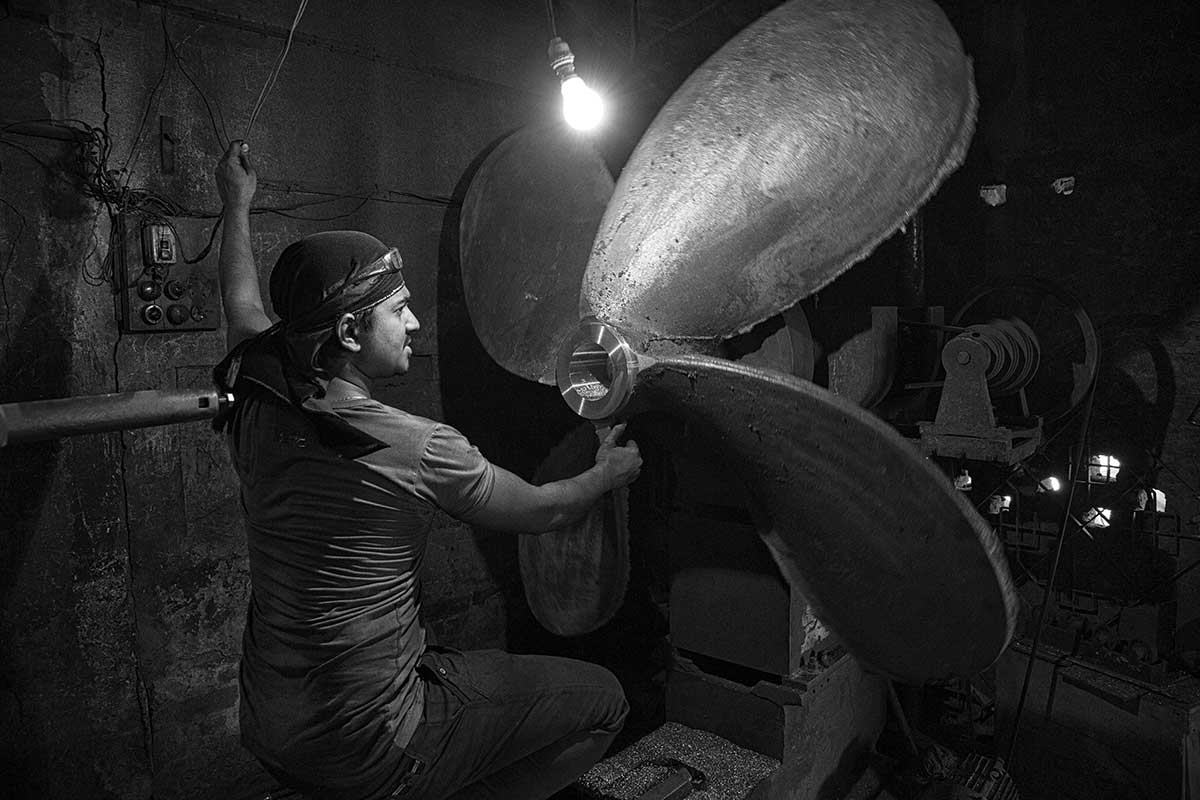 "Afghans refugee in Greece" (Greece, 2016) Assignment for an italian NPO.
Millions of people escape from violence and death of wars. Thousand of Syrians and Afghans arrived in Greece using improvised boats. Lot of them died during the crossing. For the luckily who survived is started a new hell, waiting their destiny in tent camps outside Athens or inside the Pireo harbour: here, more than three thousand people, especially families, try to survive in an incredible tent camp inside an old, dark, crumbling building. Once, this construction was used as warehouse for merchandise from all the world. Today people from Syria and Afghanistan are clups as objects. Hundreds tents so close each other that could be possible walk on top. The sanitary conditions are inhuman, with few water for drinking, cooking and cleaning. Syrians and Afghans are forced to live near, waiting for documents of regular immigration and dreaming a new safety life in Germany or Sweden. Sometimes waiting in vain.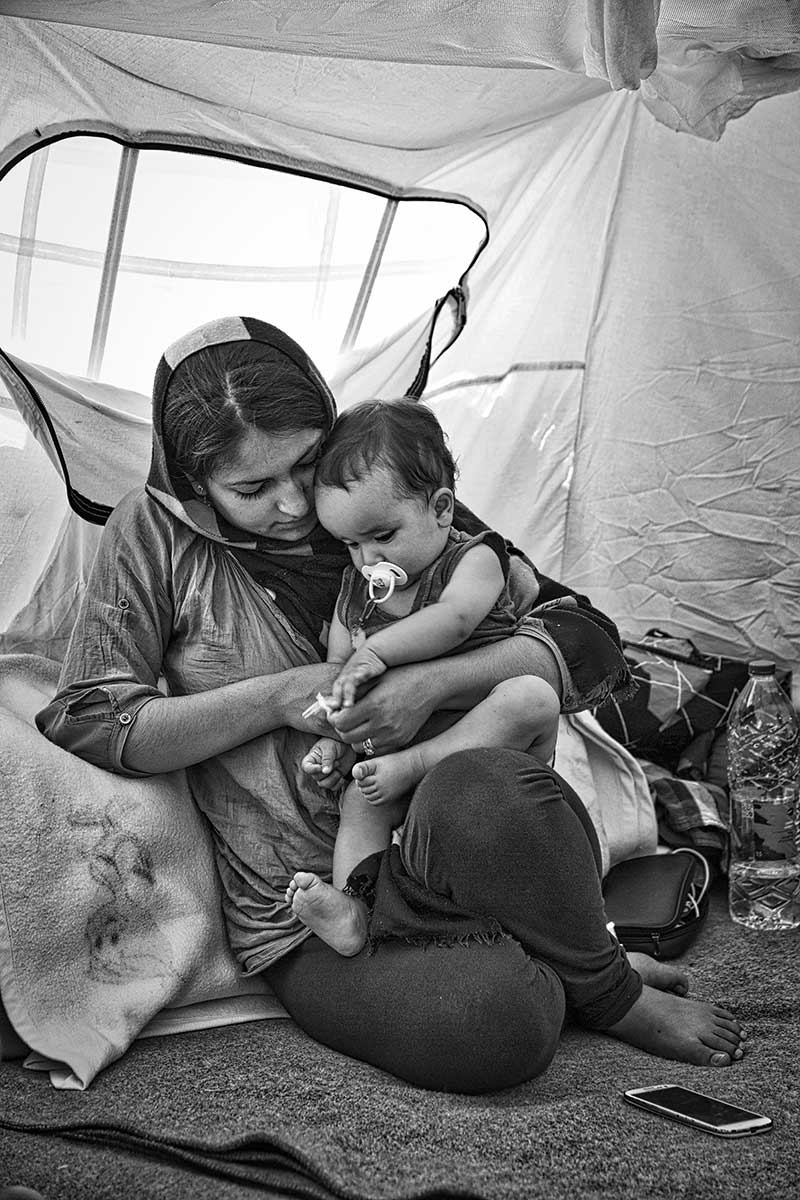 "Future of a nation: Women role" (Burkina Faso, 2017) Assignment for an italian NPO
Burkina Faso in one of the poorest countries in the world, with endemic lack of resources, of organization, sometimes of mentality. One hope for change the situation are women: in the villages where they are gathered in local committees, they manage a common box for the emergencies, they check that the jobs proceed and they take care of the women in pregnancy (contributing to lower the risk of childish mortality).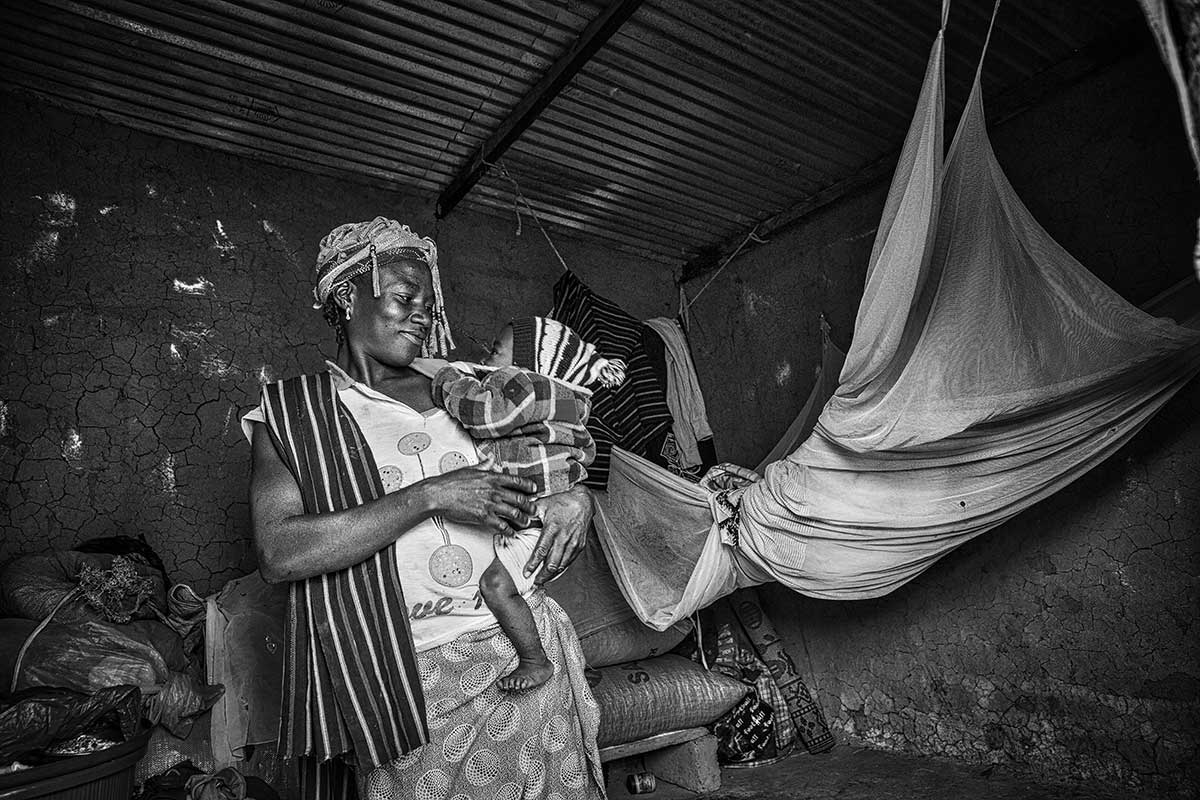 "Sightless community" (Burkina Faso, 2017) Assignment for an italian NPO
Tamso is a small village, two hours by jeep from Ouagadougou, with all inhabitants sightless. Since 2000, sixty people survive creating interwoven handbag and chair. Some volunteer help them for buy and cook food, or accompany to the hospital when they need.