Torres Balaguer creates pictures that suggest stories and invites the spectator to interpret them.
She is searching and experimenting with the boundaries between reality and fiction. Inspired by references to psychoanalysis theory and magic realism, her pictures experiment with the conscious-subconscious.
The "MOON" series was created with the inspiration of different phases of the moon. She explored the relationship between femininity and nature through symbolism. Each one of the images from the "MOON" series act as a ritual devoted to some natural phenomenon, belief or aesthetic idea that is related to the moon cycle.
In the images you see a female figure with the face hidden, everyone is sitting at the same table with the same source of (moon) light. In front of them on the table lay different objects. The images were made as a ritual: taken in the same place, using natural light. They are all shot on the same hour but on different days and seasons which is reflected in the light.
The setting of the décor is a constant, all the models are sitting at the same place, at the same table. This table symbolizes home. It is a personal representation of the values based on family learning. A meeting point where the character, the object and the environment come together. The different objects on the table are the point of light in the darkness. The attention of the spectator is naturally drawn to it and it through the beam of light shining down on it. Almost like the bright moon in a dark midnight sky.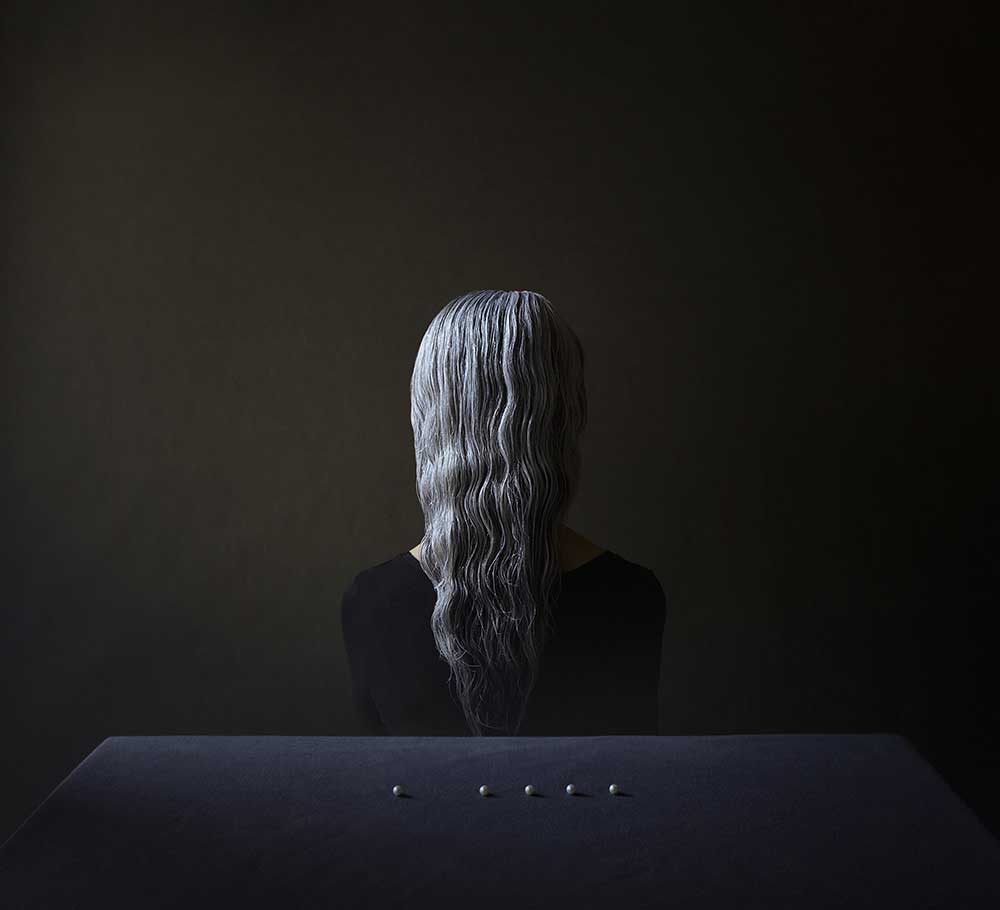 The "Moon" series go from mature beauty in "White Pearl" to the imagination and stories like the Alice in Wonderland reference in "Gingerbread". Each one of the scenes has their own ritual and meaning: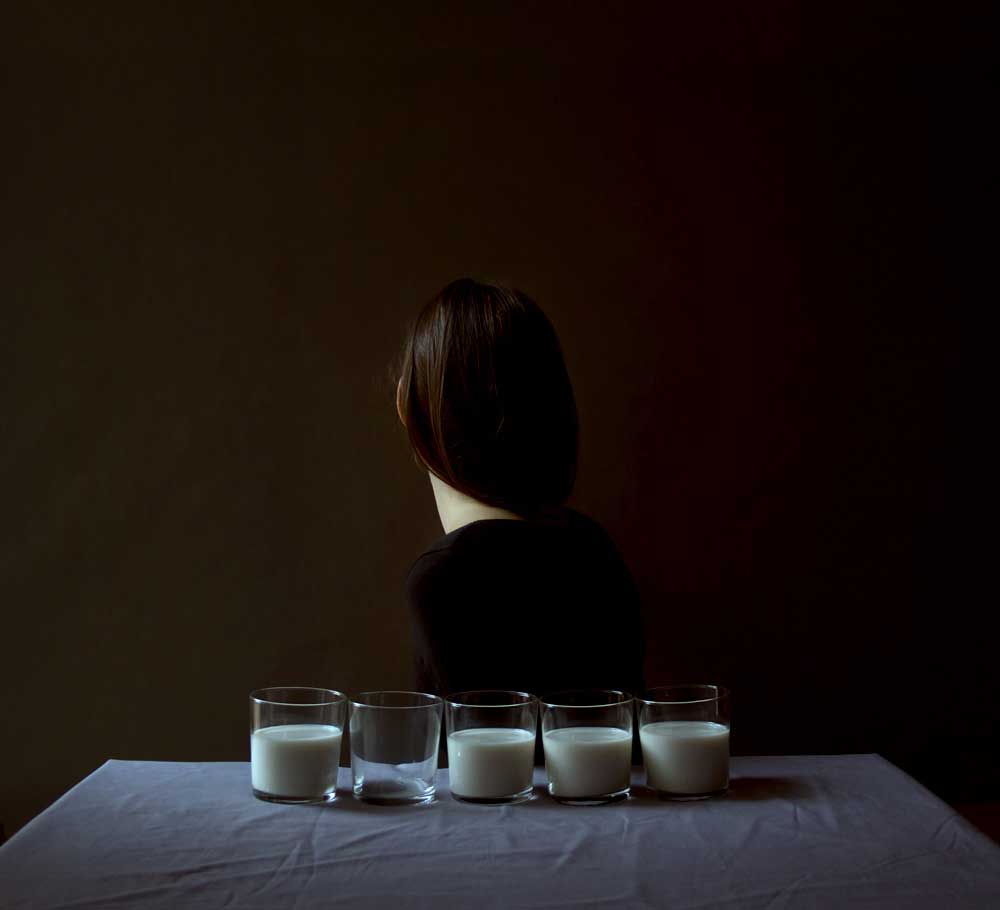 "Autumn" the milk glasses are related to maternity and fertility. "Eve" reminds us to the stars and symbolizes the people that have passed away "Marble" is a ritual of remembrance, purification and goal setting.
"Moon" symbolically you can put yourself in the moon's place, adopting its power to leave the unwanted behind and to commit to new achievements.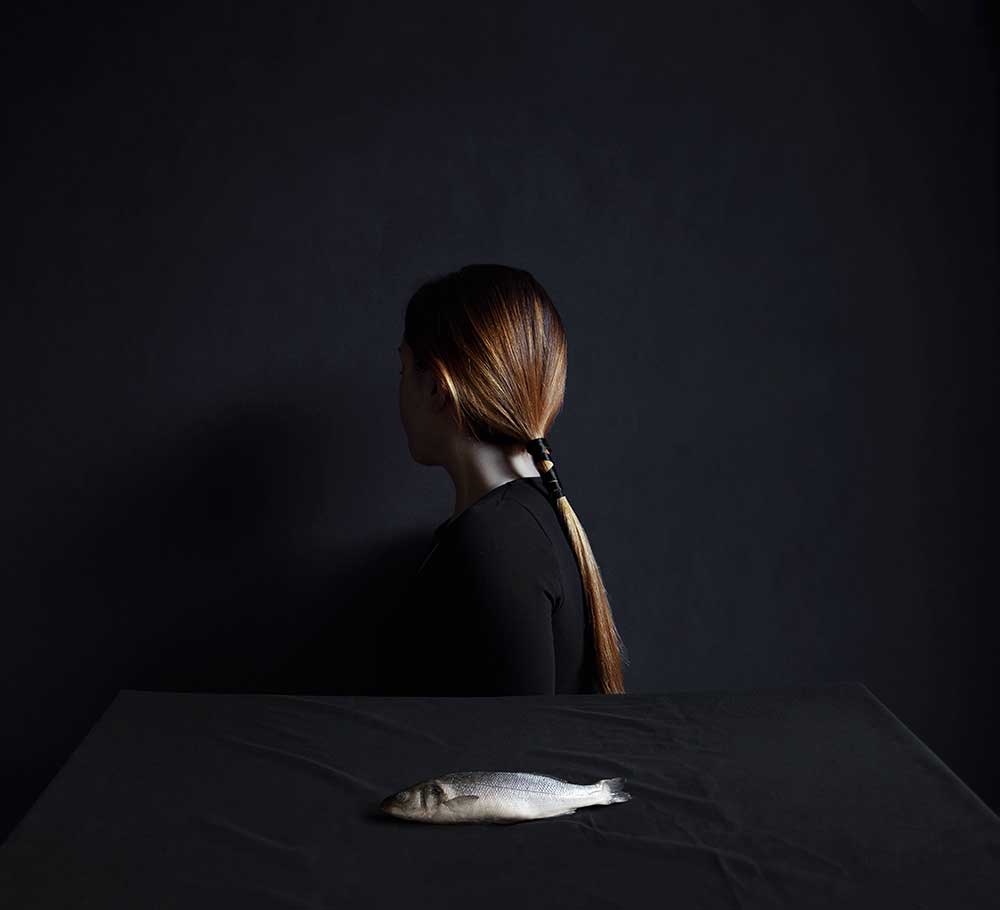 Andrea Torres Balaguer (Barcelona, 1990) is graduated in Fine Arts by University of Barcelona. After winning the first award of Artevistas New Talents her work has been exhibited in Barcelona, Madrid, New York, London, Brussels, Berlin, Amsterdam and many Art Fairs in Europe. Her work has been included in private collections like
Fundació Vila Casas, Col·lecció Bassat and Universitat de Barcelona and it has been featured in some popular magazines like Fubiz, Lamono, Ignant mag and Worbz.
In 2015 and 2017 she is selected as a for the Sony World Photography Awards, Enhanced category. She is currently living and working in Barcelona (Spain). She lets her be inspired by photographers such as Duane Michals, Sally Mann and Annie Leibovitz. [Official Website]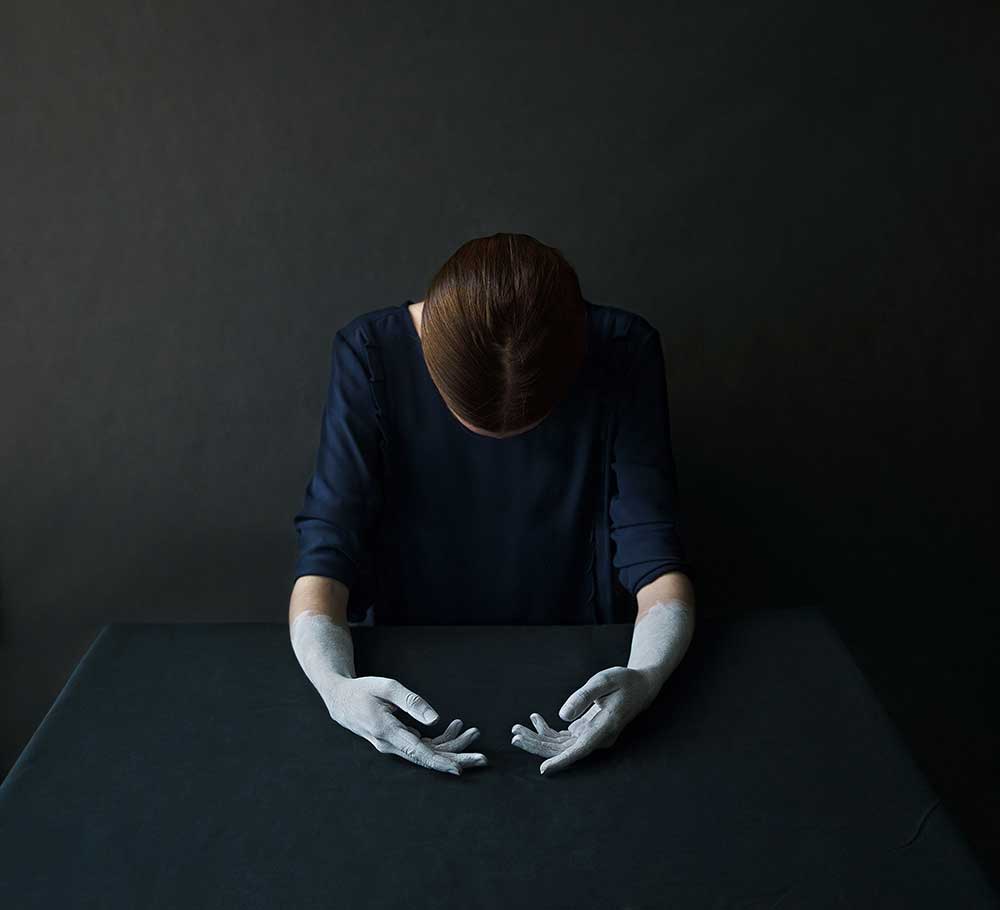 She have a solo exhibition at QLICK in Amsterdam (April 1st – May 6th)