Virginia, 4 850 miles from home – 27 y.o., Owner of the Travel Agency & Language School – Vinnytsia, Ukraine – Plantation, Florida
I was afraid i would never see my daughter
The story of the ukrainian woman who fled the war
Virginia met the full-scale war when she was 9 months pregnant. February 24 was supposed to be the happiest day of her life as it was the day Virginia was to give birth to her first child. However, everything happened in another way.
On February 24, when the full-scale invasion began, I was supposed to go to the hospital to give birth. In the morning we heard a siren for the first time. I was crying all the time, it was very scary, although it was supposed to be the happiest day of my life. We arrived at the medical institution around 10 am. There was a mess. Everyone was in a hurry. The doctors told us to wait in the corridor. I was not in labor, so we had some time.
The maternity hospital is located near a military facility. I realized that a missile could hit it any minute and I would never see my baby. I dreamed of meeting her. I didn't care about myself, the main thing for me was  my child and her life.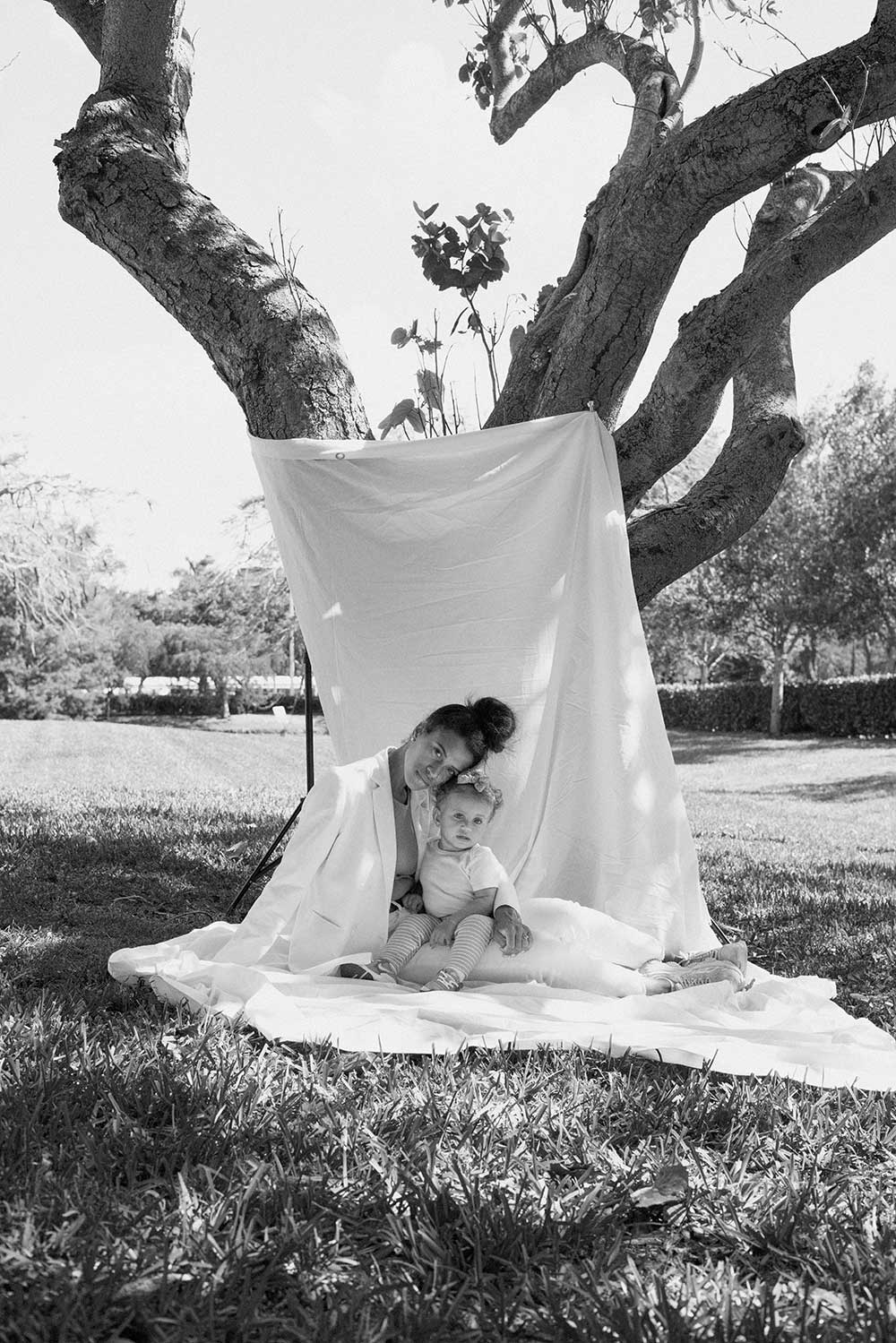 I was registered and brought to the room. However, all the doctors were puzzled, everyone was worried about families, there was fear and confusion in their eyes. Because of the stress, I could not give birth on my own. The doctors did not want to operate on me because in case of shelling, I would not even be able to get out of bed and help myself or my baby, I would not even be able to jump from the bed to the floor and cover the baby with myself. So, I spent two more days in the hospital and on February 26, thank God, I gave birth to my baby girl.
A few days later, my daughter and I were ready to go home. However, I was afraid to come back home; we lived on the top floor of the apartment block. At that moment, the Russian invaders were already in the Kyiv region and we did not understand how far the enemy would go. There was no basement in our house where we could hide during attacks. When rockets were flying in our city above our heads, I went outside and spent hours there because I was terrified to be at home. I was always waiting for the next alarm and the next shelling, which could be our last one.  It was early March, and it was very cold. I couldn't go abroad with my newborn child, I just couldn't manage everything on my own. It was the most terrible period in my life. Because of the stress, I lost 17 kg/37,5 lb.
We lived in Vinnytsia 7 months after the birth of the child. I will never forget one of these terrible days. July 14 is one of the worst days of my life and the life of my hometown. Russia fired missiles targeting the center of the city. It was Thursday, 11 a.m. Usually at this time there are many people at the central square. I was very close to this place, literally a few hundred meters/approximately 7874 inches away. The attack was very strong. Windows in offices were smashed, several houses were destroyed by debris and people were burning alive in their cars. I felt horror. Immediately I called my husband to find out if he and my child were okay. Fortunately, they were not injured. This is one of the worst tragedies that have happened in Vinnytsia during the full-scale war. Twenty-seven people were killed, including a four-year-old girl.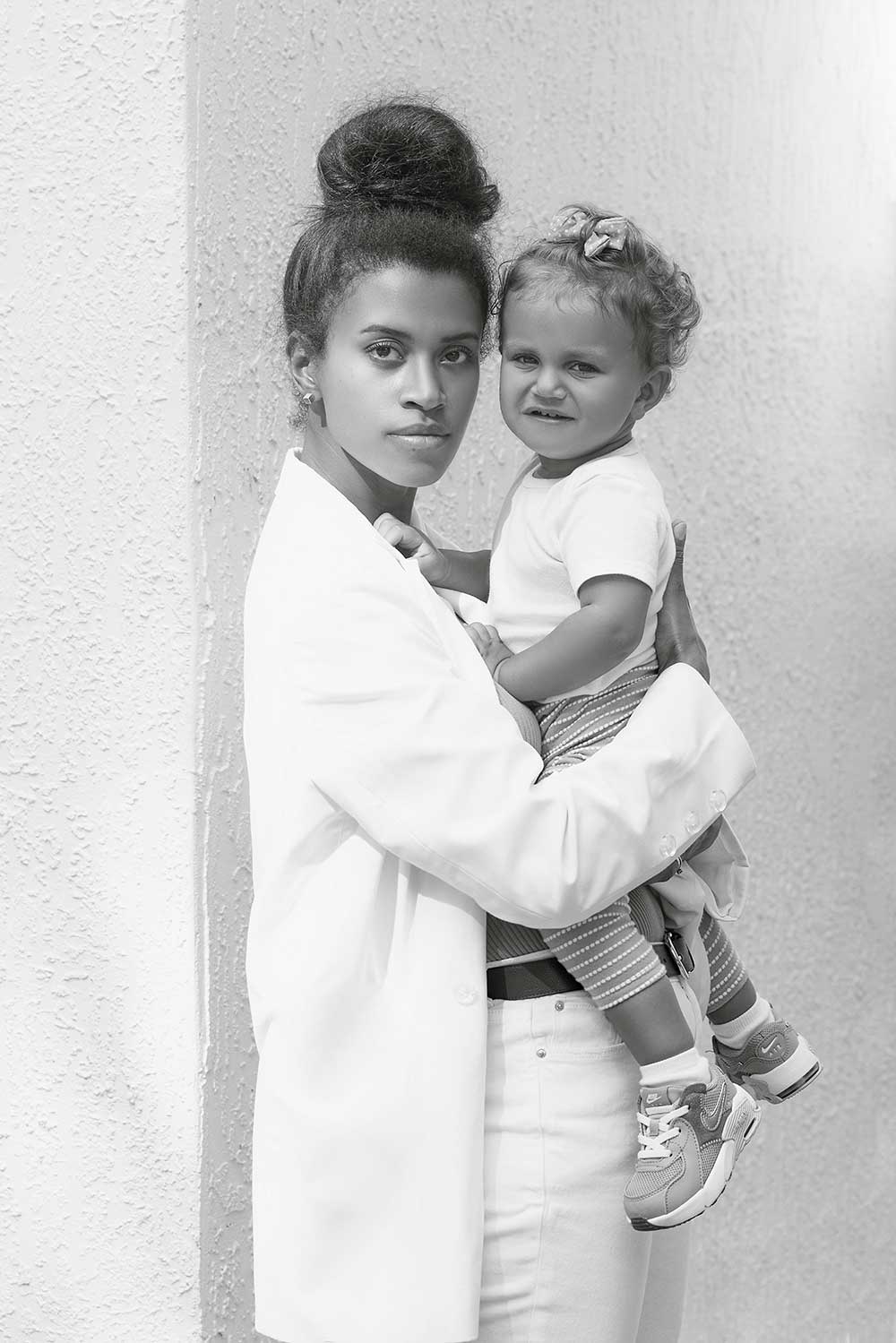 I was overwhelmed with pain and despair. 7 months of daily stress. I was fainting all the time, I was falling down from exhaustion because I couldn't sleep. One day, when we were traveling by train to my grandmother's house we came under fire. At that moment I realized that I could no longer put my child in danger. I didn't see any safe place for my child anywhere. I could not stand it anymore. So I decided to fly to the United States with my child. I chose this country because I had already been here as a tourist. Of course, going on vacation and running away from war are two big different situations.
It took us several days to get to America. First we got to Moldova and then we flew to Frankfurt, and from there we got to Miami. I took only two suitcases with us. A big one for my daughter and a small one for myself. I took my daughter's photo album. It is a reminder of the difficult times we lived in Vinnytsia.
When we came to the United States, it was very difficult to rent a house. Prices had gone up and there were not many variants. I rented a short-term apartment for three months. It was very expensive but later I found a relatively affordable rental. I spent a month and a half doing the necessary paperwork as a refugee from Ukraine. I spent days on the phone with all possible services to speed up the process of obtaining them. At least I had to try. After all, I realized that I needed a job, urgently.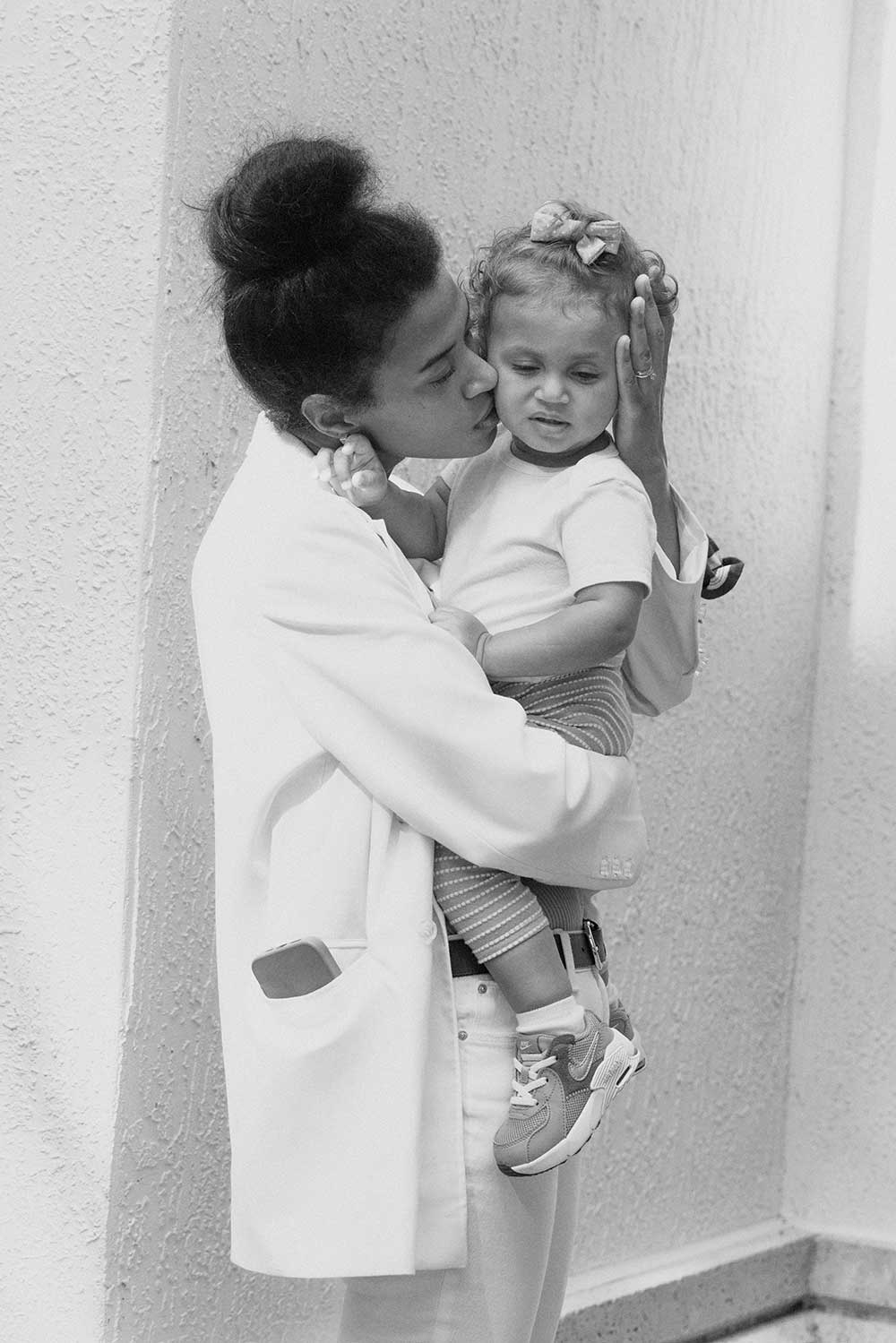 Those women who plan to move to the United States with their children need to be twice as stronger as they are. This is a double level responsibility. I definitely do not recommend to pack and take a lot of things, it is better to take more medicines. I also advise you to choose this country for migration if you have a good financial cushion. To be honest, talking without illusions, America is not a movie, you have to be able to find yourself here and be prepared that it will take a lot of time.
I have new challenges in the US, but this makes me even stronger and more resilient. I miss my home very much and want to come back to Ukraine but I cannot imagine putting my child in danger again. My dream is to make my daughter feel happy. I dream that one day she can come back to her home country, where she was born.