The task to defining myself these days is not an easy one, since I have been enduring some many changes during recent years.
I'm currently living and working in São Paulo City, Southeast Brazil. But I didn't born here. I'm currently working on my Master of Fine Arts thesis, for the Academy of Art University of San Francisco – CA, but I didn't started my professional studies or career in arts.
I was born in a small town called Jundiaí (about an hour from São Paulo City). Since very young, I had multiple interests, but due to lack of opportunities to learn and sustain a life in photography, I chose to pursue a career in Sciences, my second passion after photography.
I expended a long time self-learning photography, one roll of film at a time. And, in parallel, I expended a long time becoming a professional in Biotechnology market space, passing through a B.Sc., M.Sc., Ph.D., and finally a MBA, growing into business and leadership for several international biotech companies.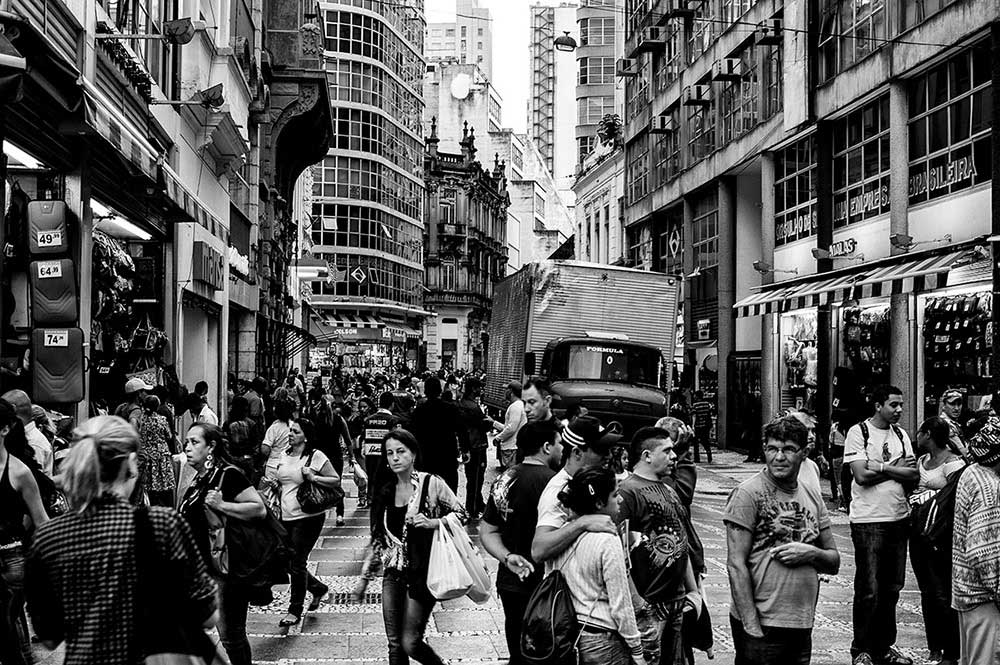 But Photography, I have to say, is much more than a passion. It is more like an infection, that take over all your body and mind, assumes control of your life and becomes your innermost definition of self. Finally, I reached a point where photography stoped being just an attempt to produce beautiful images, or a way to record a moment in time. It turned into a system to investigate, analyze and share complex ideas about our existence and the perceptions of the world. All my previous incarnations into academia and industries, everything was turned down in favor of Fine Art Photography and my studies about how we perceive the world and how we define our times through the signs and signals that inform our reality.
I became an artist, with some sort of scientific vision and thinking, in search for the essence of our human nature around the world. The pictures on this series represents one of the first cohesive products of my new concept of work. [Official Website]