I've lived in Melbourne all my life, it's  such a visually amazing city with so much depth and detail to explore.  My name is Chris and I've been taking photos for a number of years now.
Growing up, I was lucky enough to spend a couple of years driving around Australia with my mum, dad and sister. Naturally, I fell in love with the outdoors and still feel a strong connection with everything this incredible country has to offer.  I have an old collection of photos that my parents took along our travels. I love looking through them every now and then, they remind me of just how special and important that time in my life was and how images can bring back memories of things that may normally have been forgotten.
I consider myself a pretty easy going person and I enjoy the simple and the beautiful things in life.  This is how I approach photography, whether I'm shooting a wedding or enjoying a sunset, I try and keep it simple. Often I've found that it's the most simple and genuine things in our lives that we don't always see. I remember the days of developing photos in the dark room at high school, which I loved. Not only did I learn about the fundamentals of photography but I also got to mess around with the girls. A lot has changed since then, with the introduction of digital cameras and the flow on effect this has had on film photography, to almost everyone having cameras on their phone and sharing every facet of their lives with the online world online. I understand people wanting to snap a shot of every moment in their day, but I believe we are not tired of photography as an art yet. When you see an image that really speaks to you, you know instantly and I believe good photography will always create this effect.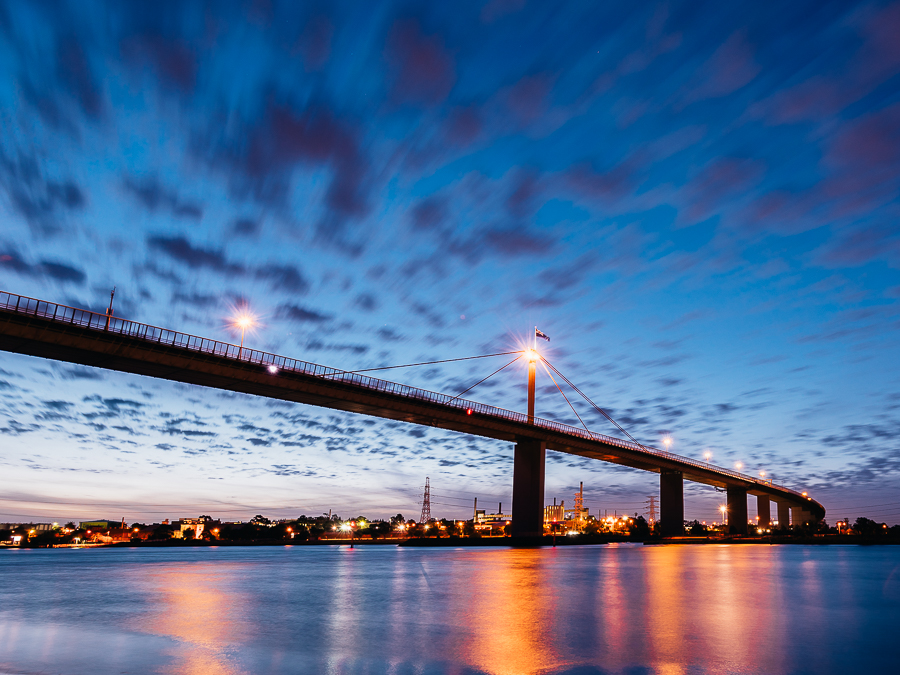 One day I'd like to go back to those dark room days, and develop those skills and different ways of working and connecting with the images. But for now I live in a digital world, I have a passion for learning everything I can about the amazing modern photography techniques that are around. In 2006, my Mum passed away. It was a tough time for us as it is for all families that lose a loved one.  I decided to make a slideshow of all the photos I could find of Mum. Hours spent scanning photos, editing and compiling them all to music was a way of telling her story and connecting to a woman I wish I'd had more time with.  Looking back on it now, this was what made me fall in love with photography again. Reconnecting with an art that can evoke so much feeling with such simplicity. Photography for me is a simple, beautiful connection with the memories of a single moment.
I shoot a range of different subjects, from weddings to families to fashion but landscapes are one of my favourites.  It's my downtime where I get to enjoy the sounds and smells that this beautiful world has to offer.  There's no one I have to watch or direct, I enjoy the silence and being in that moment.  I try and draw people into my landscape images using leading lines and calming scenes.  I want people to view my images and feel as though they could just step out and take a walk down the pier or stand there and enjoy the sunset, as though they forget what they were doing and get lost in the scene.  I edit my images using Lightroom and occasionally Photoshop.  I try to keep the colours as natural as possible, as I saw them.  I'll add a bit of contrast, sharpening and I use VSCO filters a lot with some tweaks to suit balancing the image with how I want it to look whilst keeping it fairly natural.  I have recently purchased a Nikon D810 to really bring out the detail in my landscapes.  I have a range of lenses but mostly shoot my landscapes with my Nikon 16-35 f4, previous to this lens I was shooting with the Nikon 18-35 f3.5.  I currently live on the Mornington Peninsula in Victoria which offers some breathtaking scenes and a vast array of opportunities for landscape images.  I intend to build on my landscape folio and arrange for some gallery showings, which hopefully results in some sales but at the end of the day I shoot my landscapes for me, if others like them then that's a bonus! I designed and built my own website using Prophoto and WordPress. Majority of my landscape images are available for view and sale through there. [Official Website]