IPA -The International Photography Awards conducts an annual competition for professional, non-professional, and student photographers on a global scale, creating one of the most ambitious and comprehensive competitions in the photography world today. [ 550 N. Larchmont Blvd., Suite 100 | Los Angeles, CA 90004 | USA ] [Intenational Photo Awards] [Lucie Awards]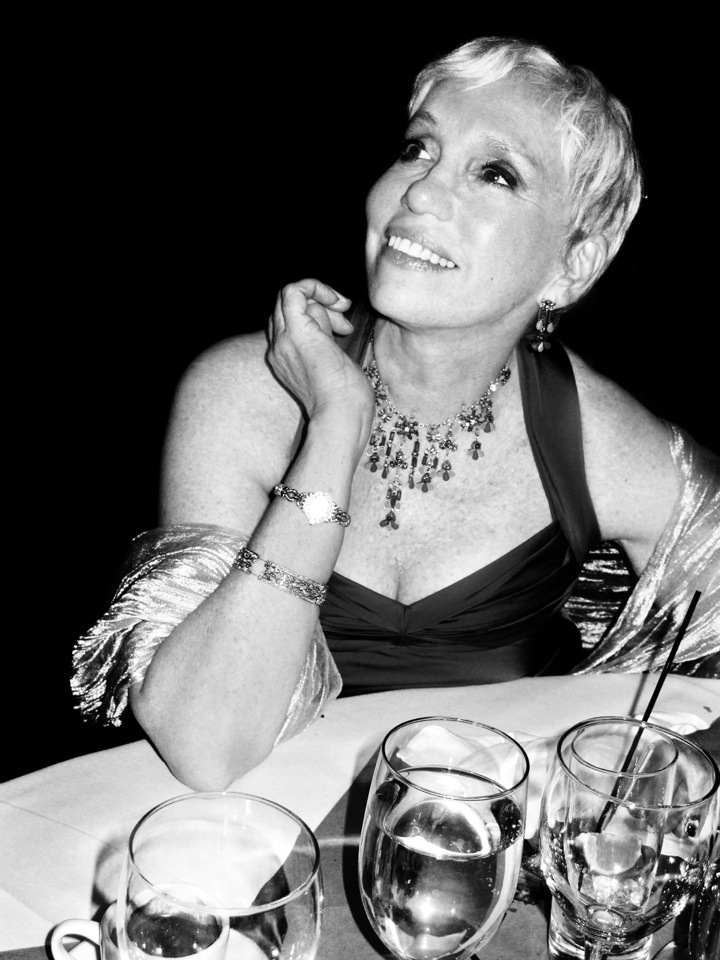 Can you please introduce yourself for those who don't know?
I am the Co Chair of the Lucie Awards and Head of Judging for the International Photo Awards, it's sister effort and umbrella to produce the Lucie Awards for the past 12 years.
It was an idea that my friend, Hossein Farmani, had to do an awards show to honor the greats in this field as nothing existed, unlike other arts, Academy Awards, for movies, Emmy's for television, Grammy's for music etc. No celebration of the master's in the art of photography. I thought it was a wonderful premise and we both worked to make it happen.
The IPA, is a competition for photographers to submit their images in various categories to become the finalists for the title "Photographer of the Year"
Could you tell me a little bit about the IPA?
The International Photo Awards is just what it sounds like-a competition of photography entries submitted from around the world that various jurors go through, vote on, and select the winning images in several different fields. IPA not only has images from around the globe, but our jurors (close to 80) are experts in the photo field in their work life and come from all over the globe as well.
In general, what is the goal of IPA?
The goal is to find exceptional talent, in the professional and non-pro categories, and let these images resonate, stand out in the minds of the jurors, and in the photo community as a whole.
Photographers have received not only well deserved accolades, been given an acknowledgement, both monetarily and in a literal "vote of confidence", but have had gallery shows and assignments resulting from their submissions. A breathtaking image, no matter where it was taken in the world, remains a breathtaking image!
What is the secret of making a contest successful?
I don't know if it's a secret—it takes a passion to make a serious contest-as there's lots of elements, including getting the message out that you exist. There are so many competitions nowadays and some use it to get money to produce whatever project or magazine they have, to keep it afloat.
That's not a great contest to enter, especially if it's then followed by the next manufactured theme.
What I think a photographer has to look at are the jurors associated with the competition. Is it a top list of experts in their field? Are they known in the world for the specialty they're judging?
We make a concerted effort to have up to 80 jurors, including museums, publications, gallery owners, etc, looking at the submissions.
They've taken time out of their lives to do this, and they are NOT paid. It's for the sheer love of photography that they help to sort these works.
IPA also doesn't have photographers judging other photographers images. I always find that a bit strange when they do. I think they could be partial to a certain style similar to what they themselves produce, as well as not being the best judge of an image to begin with.
I have consulted with many photographers and what an objective observer can see is so different than someone who is relating technically to a work, and not emotionally what the image conveys as well. It's all important in producing an excellent photo that makes it memorable.
How many photographers participated in the last award?
In this last IPA we had 27,000 submissions. Photography definitely has a true value and impact in all parts of the world.
What makes IPA different from other awards?
We honor not only the finalists, but have lots of these images traveling world wide in gallery shows. Galleries themselves have seen IPA winners and honorable mentions on our website and photographers have gotten recognition from jurors and creatives looking at the work, It's all online, and people have wound up getting gallery representation, well as commercial jobs. There is a cash prize of $10,000 sponsored by Atedge, to the winner of "Photographer of the Year". Atedge is our longest participating sponsor, thanks to Glen Serbin, who saw we were the "real deal" in starting this awards show and decided to support us in what we do.
We are ALL extremely passionate about photography. The IPA funding comes from our entries and goes into producing the Lucie Awards gala as well as The Lucie Foundation's mentoring and other photo related programs, NOT into our own pockets. None of it! It's as if we had 27,000 little sponsors with the photographers who take part in the IPA.
What has been the biggest challenge you've faced running IPA?
Getting to the jurors you want to have onboard to judge the IPA. Also the fact that quite a number have a small window of time, they're big names and are in demand with their own jobs or assignments in the photo world, They're expected to go through the work and voice their opinion on whose Images resonate. It's extremely time consuming.
We want them, not only to be the BEST in their field, but to take their time to see our submissions. Some entries, like Deeper Perspective require reading text as well as looking at the images accompanying them, which takes even more time. So many however, thank me, as they discover new people to pursue, and a good number of them mention the amazing quality of the IPA entries. Very gratifying!!
If you had to do it all over again, what is the one thing you would change if you could?
I'm not sure I would change anything in the IPA, which seems to be getting bigger and the work that's entered, more mind blowing than ever, but up to now it wasn't reaching a large segment of a wider global community.
Now there are entries from Russia and China thanks to Hossein Farmani literally going there to set things up. We had started the IPA, being quite innocent in the process of organizing a competition. When we started 12 years ago, not many of the submissions were even online, believe it or not. We received images by mail! How times have changed.
My one wish is to have the financial means to get the message out, (promote!) to the far corners of the globe that the IPA is a serious competition, with jurors you'd want to have see your work, and with an integrity and quality that's among the very best there is.
What advice would you like to offer other artists that might help them learn to better promote their work?
Look at the many competitions and do your homework as to what's a great fit for your work and does it have the integrity and respect of the photo community. When you enter a competition, please know what a "Series" constitutes—are you sending a cohesive like-minded group of images that fit the correct category and premise? Sending separate images that are done in different techniques or have a variety of themes, even if they're shot the same day, does not comprise a "Series" and will be disqualified.
Go to really good portfolio reviews and choose reviewers who are compatible with what your work is about and can clearly get what you're trying to say. There are so many fantastic portfolio reviews with people you would not be able to meet otherwise. If it's advertising work you're wanting to promote, find the most effective marketing program, (full disclosure, I'm the Director of Photography for AtEdge, and believe it's incomparable) and put your work, and your name "out there". No one will come to you-
You have to believe in your art, in yourself, and NO excuses, put your money where your art is—advertise it!
Finally, what plans do you have for IPA in the near and long-term future?
There are so many photographers world-wide who have profound things to say, and we want to be able to provide the platform, through IPA, to make that happen for them. Photography is a universal language needing no interpreter. It transcends all of that. Through photography we have an astounding means of communicating. We're not only able to discover our global differences, but also be made aware of our similarities too.
No one cares what someone looks like, what color, what race, what's the gender of a person who took a great photo. We're all just in awe of the great picture itself!
That's the magic of photography. Hopefully, through all that IPA does now, and is planning to do long term, we will be providing the means to reach many, many more photographers around the world. It will be so wonderful to provide a great "home" to showcase their work and embrace their personal vision as the true" family" we are. Photography binds us together in very intimate, though global, community.