Can you tell us a little about yourself?
I'm a 28 year old photographer, who works between Ravenna, my hometown, and Venice. I work in photography and as webmaster.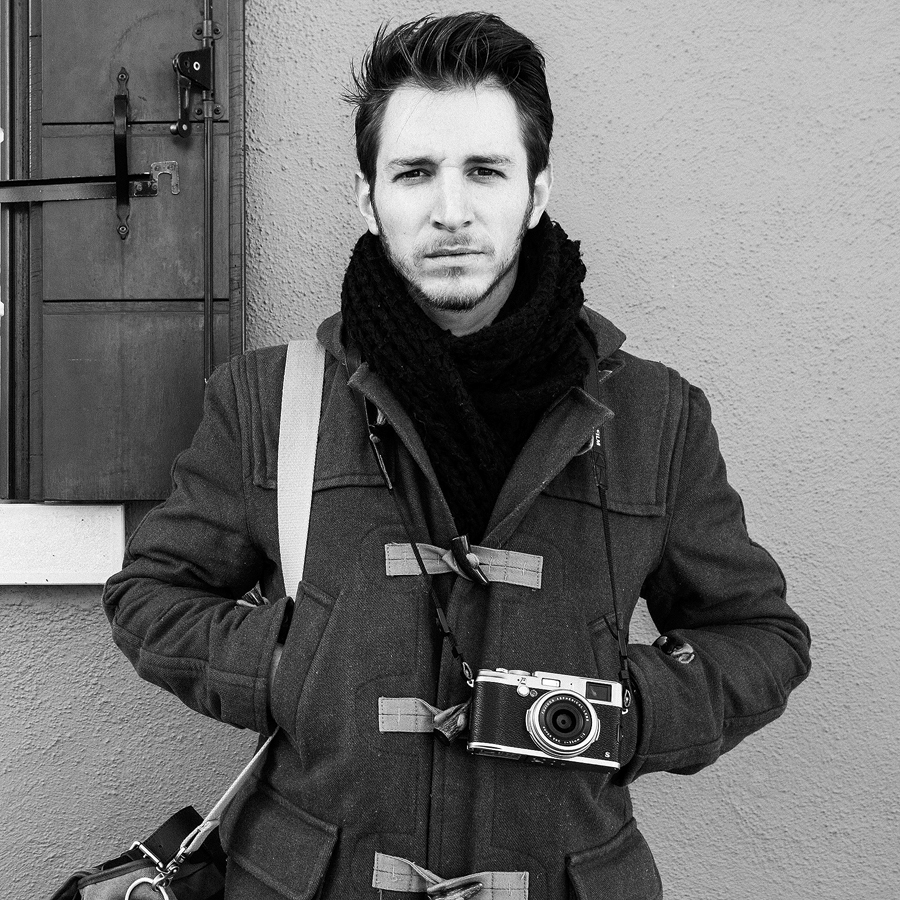 How did you get interested in photography?
It was funny, actually; I woke up one morning, about five years ago – I couldn't remember what I had been dreaming, I only knew I had to learn photography, for some reason. I started practicing with an analogue camera my Grandfather lent to me and keeping some money every month to finally buy my first DSLR camera, a Canon.
Who are some of your favorite classic photographers, and how did they influence you?
When I first started taking photos I tended to shoot mostly landscape, which is completely different from what I do now. That obviously means my inspirations and favourites have changed a lot throughout the years. Right now I look up to the great street and reportage photographers, such as Eugene Atget, Walker Evans, Lee Friedlander, Henri Cartier Bresson, Gianni Berengo Gardin, Vivian Maier, Fan Ho and Joel Mereyowitz.
What first drew you to photography and how did you discover it?
As I was saying before, my interest in photography came out very suddenly a few years ago. My Grandfather then, who always was an amateur photographer, taught me the very basics; when later I got my first DSLR camera I attended a starter course, then went on as self-taught.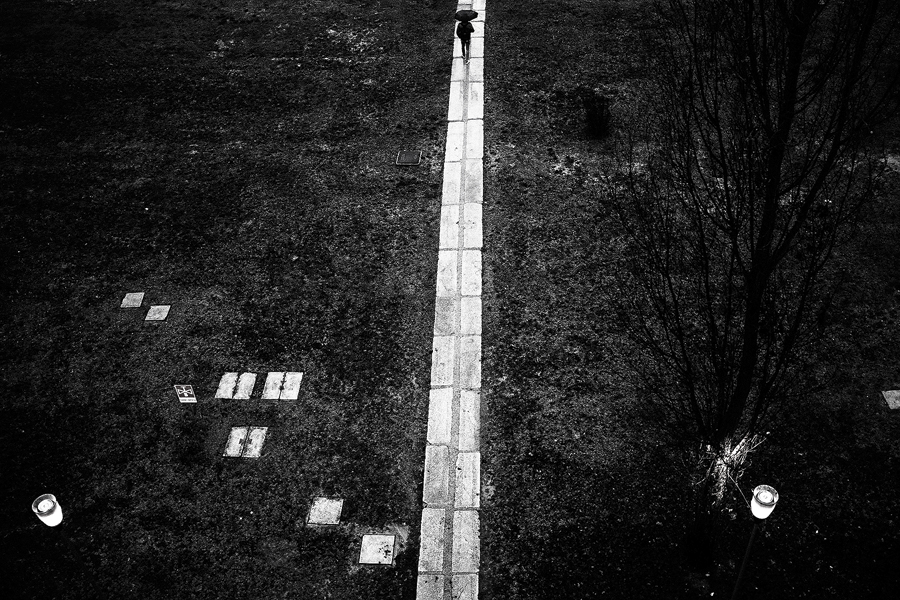 How do you educate to take better photos?
I think it's very important to always keep studying photography and the work of great photographers, either on books or on the internet; it keeps your self-criticism alive, always brings inspiration and makes you grow as a better professional and artist.
Also I think it is crucial to give this passion a lot of dedication and time. You need to go out shooting all the time, always bring your camera around with you, get your shots wrong, as it often happens, and understand how you can take better ones.
How do you come up with ideas for your projects?
I've never really decided to start a project prior to taking photographs – meaning I have never arbitrarily studied a project before building it. What I usually do is just look at photos I took, and when I see a theme developing I consider taking it further with other photos.
Do you take photos more for yourself or for others?
Since I consider photography such a big part of who I am, and considering how much enjoyment and relief, even, it brings to me, I really should say I mainly take photos for myself. It is crucial that I myself feel pleased with my work and what I've done before others do, because that's what pushes me back to the street to work more. Then obviously it always feels great when someone else likes and appreciates what you do, that goes without saying.
What do you think makes a memorable photograph?
This might sound corny but Bresson once said: «To photograph is to put on the same line of sight the head, the eye and the heart.»
A photo needs to make people think, wonder, use their mind; then there's the eye, the formal and aesthetic aspect of a photo; finally the heart, the emotional part of the whole thing. I think a good photo needs to be a good balance between these three elements.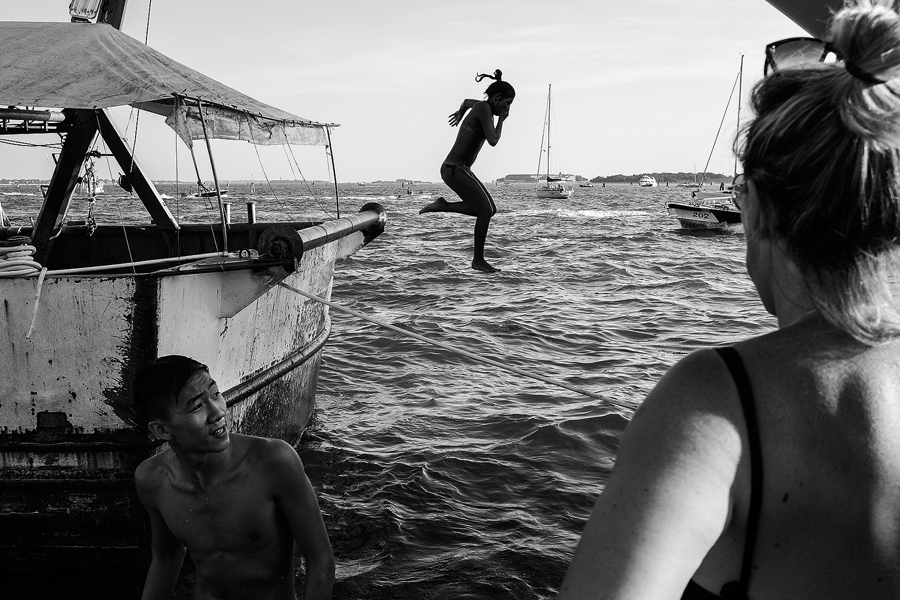 How important is an awesome website for your business?
I think it's very important. In the "internet era" it is definitely a good showcase for your work and a great way of introducing yourself.
How has social media played a role in your photography?
It is needless to say it has become very difficult, nowadays, not to mind whether your work gets "likes" or not. We need to always remember a "like" does not make you a good photographer though, and try to find the right balance between using the many sharing medias, which are great for spreading your work around, and still keeping your mind free from the "social" obsession.
Other than that, social media is a great way of staying updated with other photographers' work and keeping in touch with them, sharing inspiration.
What are some tips you would give to yourself if you started photography all over again?
What I'd definitely love to know if I started all over again is that you need to start studying, observing and reading from the very beginning, alongside with practicing. Shooting without knowing what other people have done in the past or are doing today slows your growing process quite a lot. You need to spend less money on photographic equipment and more on books and exhibition tickets. I wish I'd known that from the beginning. [Official website]