This series explores the way we see the world around us. The images that I often create stems how I see and feel about the world around me.
While working on this series, I realised that the world that we see with our senses is very different than the world we see through our essence. Hence the title of the series. Towards the end of the series, I realised that the images that I create are not about the subject itself but the way they are perceived. It is their essence that draw my curiosity and in turn, I try to infuse each image with a part of myself, my thoughts, emotions and most importantly my vision.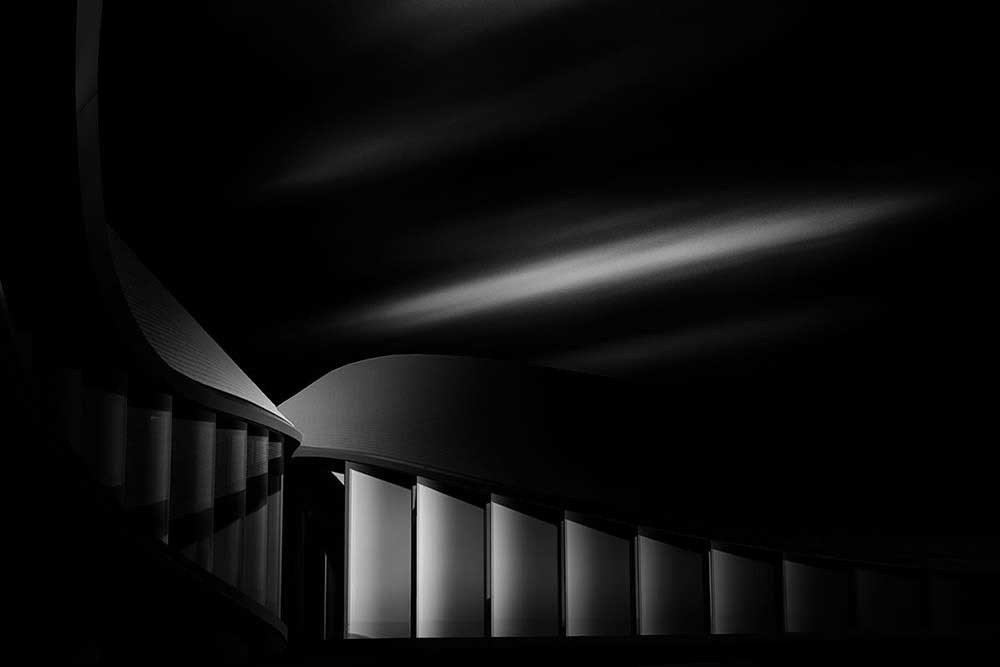 As Peter Kabakci beautifully wrote, our essence perceives the deeper layers of existence. The first of perceiving the world essence is to have no goal other than to understand. Understanding has to be the ultimate goal. Only then can we solve problems.
This series is slightly different than my previous series. My aim was to make the viewer travel visually. The series starts with some abstracts then the full story is gradually revealed.
About Pamela Aminou
Pamela Aminou is a black and white fine art photographer based in London but originally from Republic of Benin, West Africa. She specialises in long exposure, minimalist monochrome architectural photography. Although most of her uses architecture as the main subject, to call it architectural photography would be a simplification. We are surrounded by architecture; it makes up our home, offices and so much more. However, we walk through our streets without really noticing their beauty or appreciating their rich history.
Her love of art and photography has blessed her with the ability to see, more importantly, to experience life and the environment differently. Her aim is to use these abilities to capture the splendour and uniqueness of what others may overlook.
Through images, she's able shape her own reality and convey what she feels using light and shadow. It is almost like capturing the aura of her subjects.
Her interest in aesthetic and how it shapes the world around us is reflected in her choices of subjects: each documenting our generation, growth and connection to the environment. Every subject in her work has its own story and she uses her vision to try to tell it to the world. [Official Website]