In the exhibition "Barbara Wolff: Photographs" at the Goethe-Institut Bordeaux, works from the series "Biography" (1982 – 1989), "Metropolis" (2018 – 2020) as well as "Amazonia" (2019) will be shown in collaboration with Collection Regard Berlin.
In the series "Biography" she observed life on both sides of the Iron Curtain. Like few photographers, she has been able to reflect on her images and experiences in both German countries – before the fall of the wall. Fixed points in Barbara Wolff's work are always records of biographical moments and formative stations of her life in the GDR and in the FRG. In capturing those photographic moments charged with personal and subjective significance, Barbara Wolff's shares her individual world of experience. At the literally decisive moment, the photographer succeeds in sensitively capturing her subjects in high photographic quality and in balanced compositions. At the same time, Barbara Wolff's artistic language has a strong humanistic component. Many images show us people in their immediate and uncompromising dignity, in the tension between strength and fragility.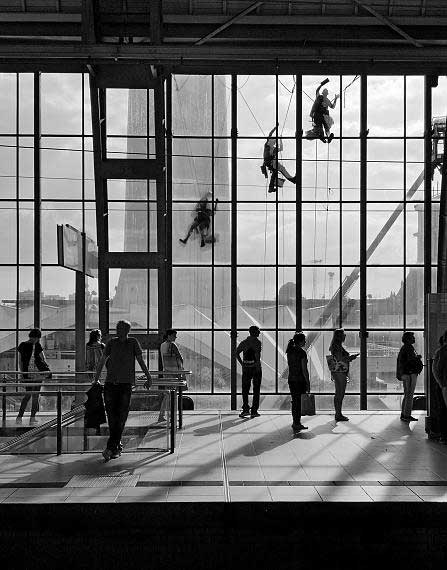 The series "Metropolis" reflects the urban space in the 21st century. The images tell of residents and their urban environment. Patterns of the city emerge, networks of relationships between people, architecture and (artificial) nature. It is about the transformation of the city, about provocation and chaos. The idea is to perceive secret places but also to share visions. We visit S-Bahn stations, Berlin waterways, graffiti walls and full shopping malls, but also see the famous (empty) Berlin squares and stand in front of closed doors of techno clubs in the Corona year 2020. Originally posted on Instagram, Wolff's Berlin photographs from the Metropolis series are assembled in the book METROPOLIS published by the publishing house LUNIK BERLIN.
Barbara Wolff found the motives for the series "Amazonia" during an exhibition stay in Belém, Brazil 2019. The warm and humid tropical climate and existential environmental and social conditions determine the lives of the people. Wolff's photographs tell of love and work and days when the boundaries between the two blur.
Barbara Wolff uses different techniques and device formats – from smartphones to large format 4×5 inches cameras. The prints presented in the exhibitions are her self-made classic silver prints, because for her "the images are that what remains".
Barbara Wolff (*1951) grew up in the GDR and studied photography at the Academy of Fine Arts Leipzig. In 1985 she moved to the Federal Republic of Germany. Her free photographic works have been shown in Berlin (2017, 2020, 2021), Arles (2018, 2021), Vendome (2019), Geneva (2019), Belém (Brazil, 2019) and Paris (2021) and they are present in national and international collections. The photographer lives and works in Berlin.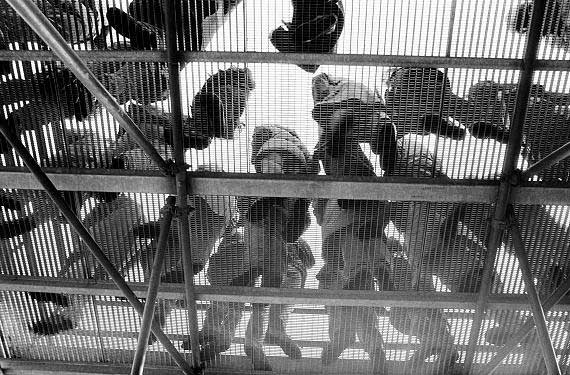 Goethe-Institut Bordeaux
5 March – 13 May 2022
35 cours de Verdun
33000 Bordeaux