The series takes us to one of the most remote destinations on the planet – Antarctica. Besides their artistic value, the photographs demonstrate an amazing man-made infrastructure consisting of camps of varying comfort, touristic destinations and research institutions.
Although the White Desert is a comparatively popular touristic destination, most people still don't know what to expect from a trip to the end of the world. Daria Troitskaia's photographic impressions provide a unique account of what life in this far away region looks like.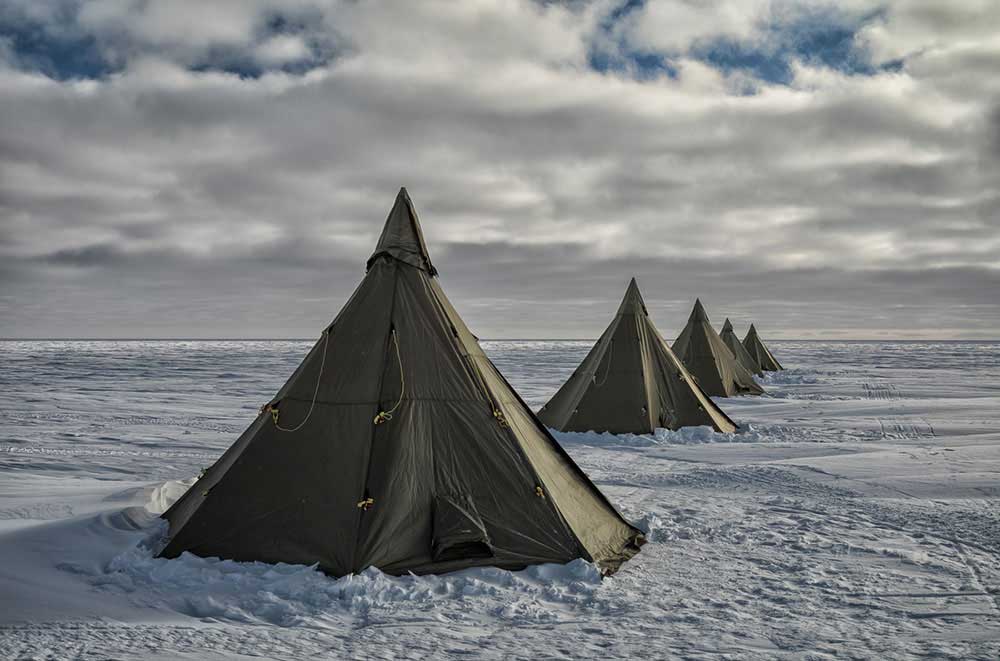 After arriving at the Wolf's Fang Runway, the expedition settled in the Whichaway camp. A catalogue of the various tents at the camp demonstrates how different tent forms serve different purposes and how even in the farthest spots humans accomodate to their daily needs. Further, the environmental marvels of the region are documented – for example, the Blue Cave that exists for only a short period of time during the year catches our eye immediately. Its striking shade emerges because the ice layer around the cave is too thick for the light at the red end of the spectrum. The crowd-pleasing Emperor penguin colony in Atka Bay is also a great destination – due to the relatively low number of tourists the birds aren't scared of humans, which allowed Daria Troitskaia to catch them striking poses. And last but not least, the South pole with the Amundsen-Scott South Pole station and the Dark Sector Laboratory housing approximately 150 people during the summer made it into the collection. Even the South Pole is a construct of human thought: the geographical pole moves approximately 10 meters every year, whereas the Ceremonial Pole is the symbolic space that travellers can visit.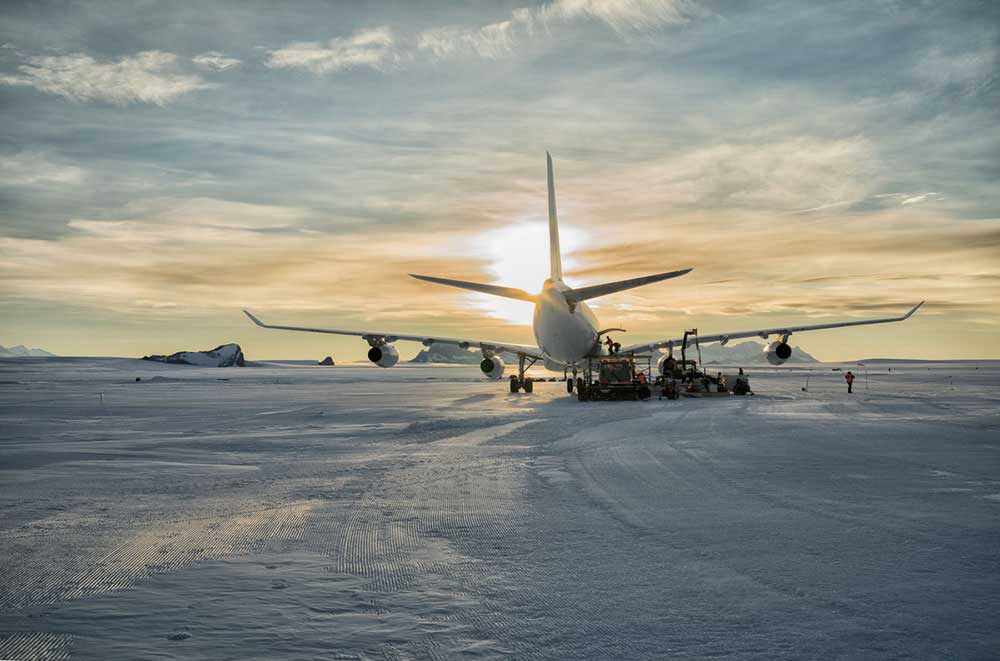 The extreme weather conditions in Antarctica require special equipment. Besides equipment for the Antarctic expedition – ice boots, thermal clothing and such, the cameras were equipped with additional batteries. Some pictures were taken on a Leica S3 with a VARIO-ELMAR-S 30-90 mm and APO-Elmar-S 180 mm lense, others were shot with a Leica M10R with a Summicron-M 35mm f/2 lense.
About Daria Troitskaia
Daria Troitskaia is a documentary and portrait photographer with over 10 years of experience. She was born in Saint Petersburg, grew up in Vienna, and recently relocated to Milan after spending several years in Malta.
Formally trained at an art school and well-versed in graphic and web design, she has also worked as an art director before turning to photography full-time. After releasing "Maltese Exposures", a book with street photography motives of Malta in 2020, she started making aerial shots, fascinated by the juxtaposition of technological order and human life. Her other interests and projects are a mix where modern art meets vintage cars, fashion portraits, and travel photography.
Besides expanding her artistic vision, Troitskaia is interested in the photographic gear itself: she has assembled an impressive collection of cameras and enjoys experimenting with different equipment. She is a member of the Federation of Professional European Photographers, participated in numerous exhibitions across the world, and has been published in several magazines. [Official Website]