"Släpstick" gives an insight into the process of making a theatre show. The photo series follows five seasoned performers who make up Släpstick, an internationally acclaimed musical theatre group who specialise in a blend of physical humour, musical virtuosity and anarchy, as they created a new show in the midst of the pandemic.
The series is a tribute to creative makers and it is also a visual report of my personal quest for the source of creative flow.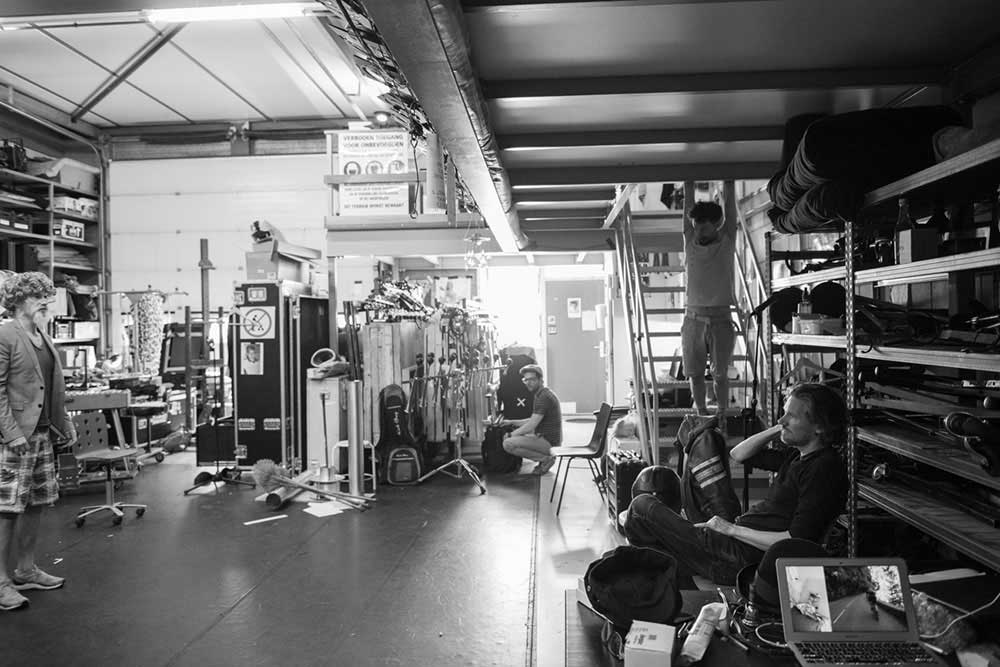 In 2020 I started the two year photography training I had been dreaming of for years. I was well in my forties and being the eldest child of the family I had done my fair share of sensible things up until then. I loved photography school and regained the feeling of freedom that can be found in letting your imagination run wild. I went all out on assignments and dreamed up quite a few photography projects. And then corona hit.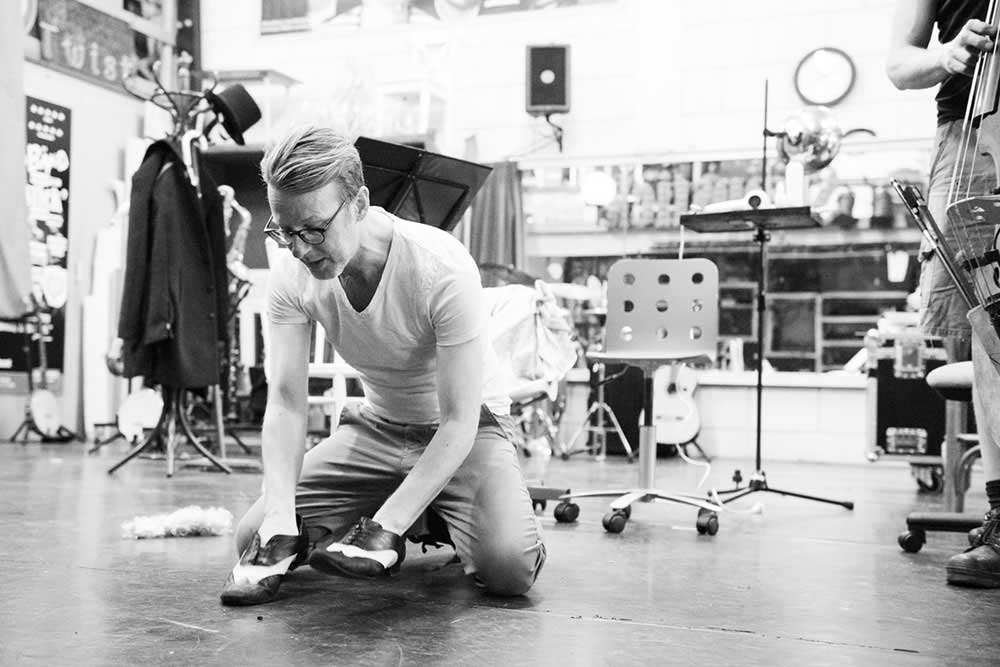 Due to corona measures all of a sudden most of my plans and ideas became unrealistic and I found my steady flow of new ideas reduced to a trickle. It made me wonder how other creative makers were handling this new reality. During the pandemic a lot has been said and written about the importance of art and creativity while at the same time museums, theatres and concert halls were  closed and deemed non-essential by most governments. Where did creative makers find strength and inspiration to start new projects in this era I wondered. What source did they tap into to keep going and to make new art without an audience to watch their efforts anytime soon.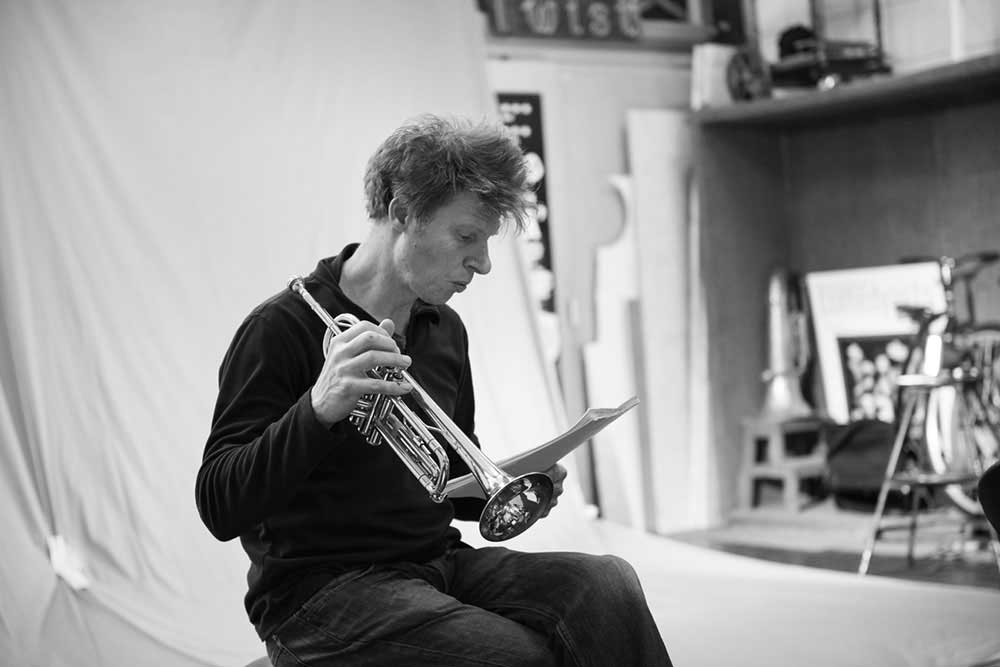 The five members of Släpstick, an internationally acclaimed musical theatre group, decided to invest the time freed up by cancelled performances into creating a new show. They had the guts to create and invest in their art during lock down and they allowed me into their man cave slash rehearsal space to document the process. And observing them I rediscovered things I did not remember losing. I rediscovered the courage to start. The knowledge that inspiration comes whilst working on something and seldom beforehand. The endurance needed to get to the core of an idea. The power of frustration. And the pure pleasure of practising, deleting, associating, trying and making.
About Marina Marinkovic
Photography is a way of storytelling for Marina Marinkovic. She spend her twenties and thirties working as a medical doctor before training as a photographer in her forties. Currently she pursues a career as a photographer and whilst continuing working part time in medicine.
As a medical professional Marina often witnessed moving and important stories but doctor-patient confidentiality limited her in speaking about them. As a photographer on the other hand,  there is an unspoken agreement allowing her to show the outside world what she observes and learns from the people she shoots. With this new found freedom in communicating Marina hopes to contribute to understanding and tolerance.
Marinas strength as a photographer lies in capturing personal stories. She is interested in evoking universal emotions by depicting extraordinary people in normal circumstances and normal people in extraordinary circumstances. She thoroughly enjoys making contact with the people she photographs and is allowed to come quite close to her subjects. Themes close to Marinas heart are care and performing arts and she is intrigued by individuality, vulnerability and inner strength.