My name is Alina Autumn, I am 23 years old. I am a creative photographer from Russia. For me the photo is a way to share with people the thoughts and feelings by means of visual images. I like to create tragic, sensual, womanly images, to reflect an interior in the photo.
It is important for me that the photo didn't leave the viewer indifferent, and I told him the small story. Usually I do series of pictures which represent a whole. I am inspired by natural beauty of people, the nature, cinema, a vintage, light and color.
When I am visited by idea for creation of pictures, I do sketches or records in a notebook. The idea is born incidentally and occupies all my thoughts. I begin search of object for shooting, I think over clothes, details, a location and color scale. A series of pictures "Natural color" became one of such projects. I wanted to show natural beauty of girls in this series of photos.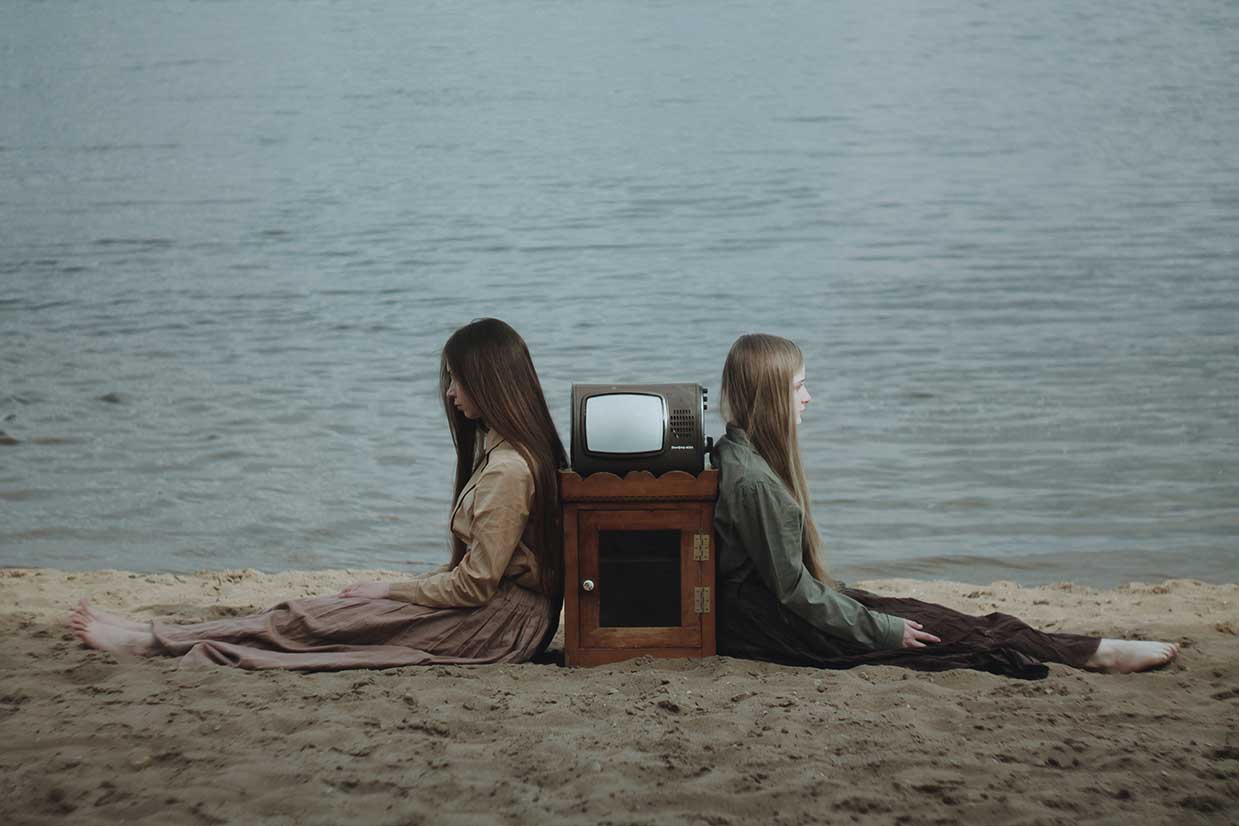 I carefully selected color scale in order that nothing prevented to enjoy natural beauty of girls. Color in this series of pictures became my assistant and inspiration. As a location for shooting I have chosen the beach, color of sand and water calms. I wanted to remind people that the nature has given us all best: hair color, color of eyes, individual traits of the person. Each of us is beautiful and unique. Three girls in photos are contrasts each other. However, we see that beauty can't have the uniform standard.
Blue eyes and blonde hair, east features and freckles, red hair and high growth – all this our specific features. People create ideal standards, but in their nature doesn't exist. Many modern girls hesitate to go outside without cosmetics and feel ugly without make-up. I hope that my project "Natural color" will help young girls to fall in love with itself with what is given by the nature, will help to look at the specific features in a new way. I would like to continue the project even more to expand concept of beauty.