Kolkata Rainbow Pride Walk is a movement for equal rights for people of diverse gender, expressions and sexual identities has seen some very contrasting developments in the past couple of years in India

.
The 15th Kolkata Rainbow Pride Walk, the oldest Pride Walk of India, intended to make a statement for Equality, Tolerance, Love and Solidarity. They walked for strengthening the voice for equality for all – irrespective of gender, sexuality, religion, etc.
The 15th edition of Kolkata Rainbow Pride walk held on 11th December 2016, participants walk the stretch between Y Channel, Esplanade to Park Circus Maidan via Lenin Sarani and Mullick Bazar at 2pm. Coincidentally, 11th December was also the date when the Supreme Court of India re-instated Section 377 in 2013.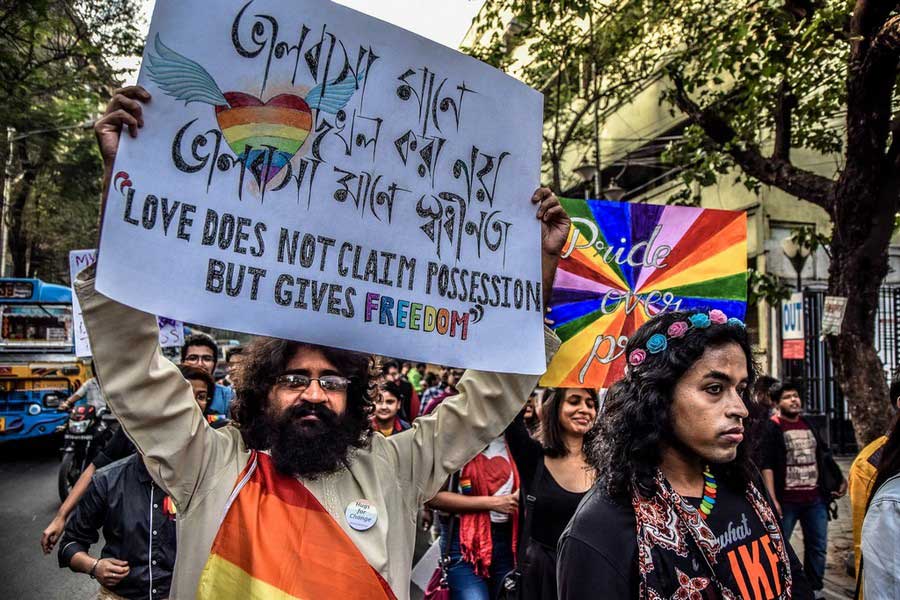 The theme for the pride walk this year is "Human Rights and Law". Organizers this year have raised the demands of not just repealing Section 377, but also implementing the NALSA judgment in its spirit and withdrawing the Transgender Persons (Protection of Rights) Bill, 2016 introduced by the government. The Bill, 2016 has come under several criticism from activists as well as the trans community for its failure to implement the NALSA judgement and for not taking into account many of the suggestions by the trans community. End to violence faced by the transgender community and justice for Tara, a trans woman from Chennai who died under mysterious circumstances under police custody, are among the other demands being kept forward by the Kolkata Rainbow Pride Walk 2016.
The lesbian, gay, bisexual and transgender (LGBT) community in Kolkata on Sunday took part in the colourful Rainbow Pride Walk 2016 protesting against discrimination with the theme of the walk being 'Walking with Love and Solidarity'. Coming out of the closet is probably one of the hardest moments in the life of a gay person. That's the reason why the National Coming Out Day, illness which occurs on October 11, mind celebrates this brave step as an opportunity for the LGBTQ community to stand for love and equality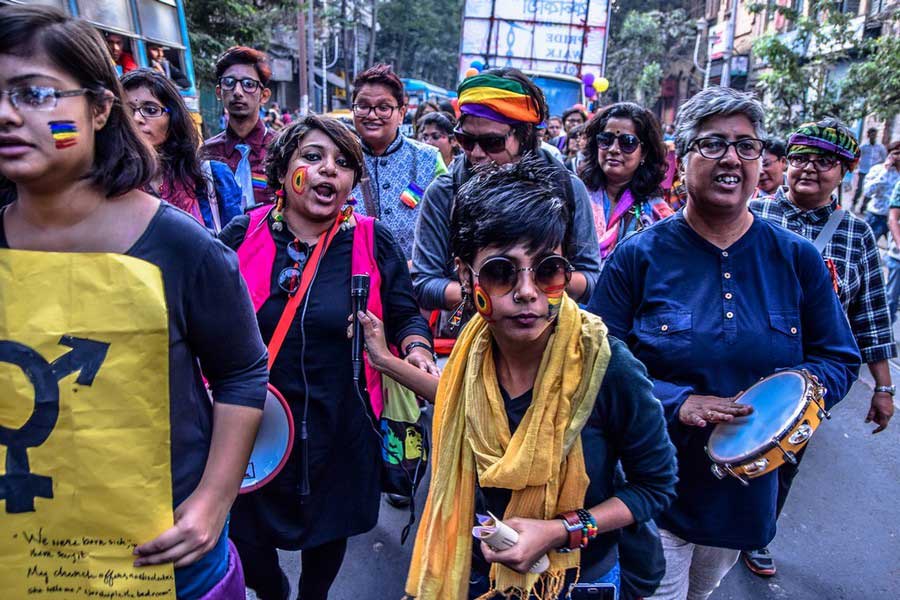 About Amit Paul
My name is Amit Paul. I qualified B'tech and working in a private company by profession and a freelance documentary photographer based in Kolkata, India. I am associated with the photography group Creative Art Solution(CAS). My interest in photography developed in 2007 while toying around with a compact digital camera. I haven't stopped taking photographs since I got my first DSLR in 2015. I started taking pictures of strangers on the street. When I started doing this, I had no idea there was an entire genre devoted to it. Some of my photographs has been published Nat Geo Daily Dozen and 1x.com also published on N-Photo magazine on Dec'16 edition, for wining street photography competition on photocrowd.com. Photography teaches to learn and appreciate life better. I enjoy documenting Calcutta (Kolkata) in all its forms and colors.
I've always been quite an observant person, liking to pay attention to small details. I strive to capture storytelling-images as well as insightful, emotion provoking yet, realistic sort of frames. I love capturing the colorful glimpses of the daily life in India. Street Photography/Documentary is my favorite way of looking at the world and taking photographs gives me the power to stop time.