Webber Gallery Space are delighted to be hosting the first UK solo exhibition of acclaimed Japanese photographer Yoshinori Mizutani. Mizutani garnered global acclaim with his series Tokyo Parrots in 2013.
He went on to be awarded the Japan Photo Award in 2013 and nominated as a FOAM Talent in 2014. Mizutani's new series, Rain, will premier during the second edition of Photo London in May, exclusively to Webber Gallery Space. In this body of work we are presented with various pedestrian crossings from a high vantage point, creating a striking visual aesthetic. An avid collector of objects and images, Mizutani extensively photographs his subjects in series that use composition and perspective as tools to recontextualise and objectify the scenario and his vision.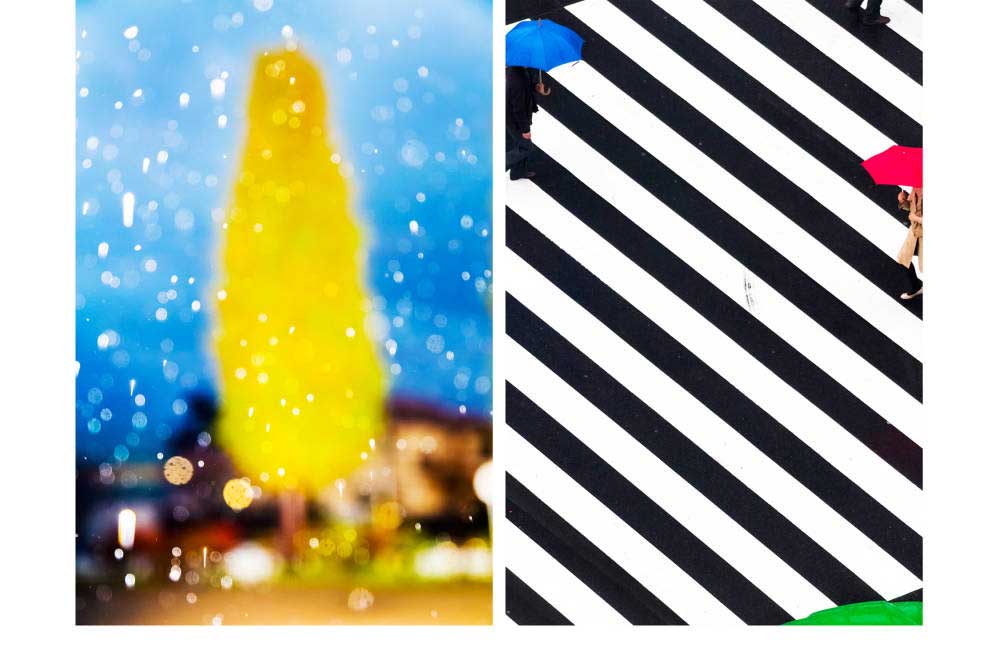 I always thought of rain as something gloomy and unpleasant. One day, however, I stepped out into the city and realised how rain can alter our everyday landscape. Even the most mundane details such as wet ground and rain drops can reveal a whole new world to us if we observe them from a slightly different angle. 'Rain' is one of my continuing attempts to present a new perspective and interpretation towards our often overlooked daily phenomenon. Yoshinori Mizutani
Also on view at the gallery will be a selection of works from the series Tokyo Parrots (2013) and Yusurika (2014). In the globally-recognised Tokyo Parrots, we spend our time looking up, but viewing the crowded wires and trees in very much the same light as the painted black and white busy pedestrian crossings in Rain. In Yusurika, mirrors are used along with reflections and focus to carve up scenes and compose images which explore Mizutani's ongoing quest to discover nature in Tokyo.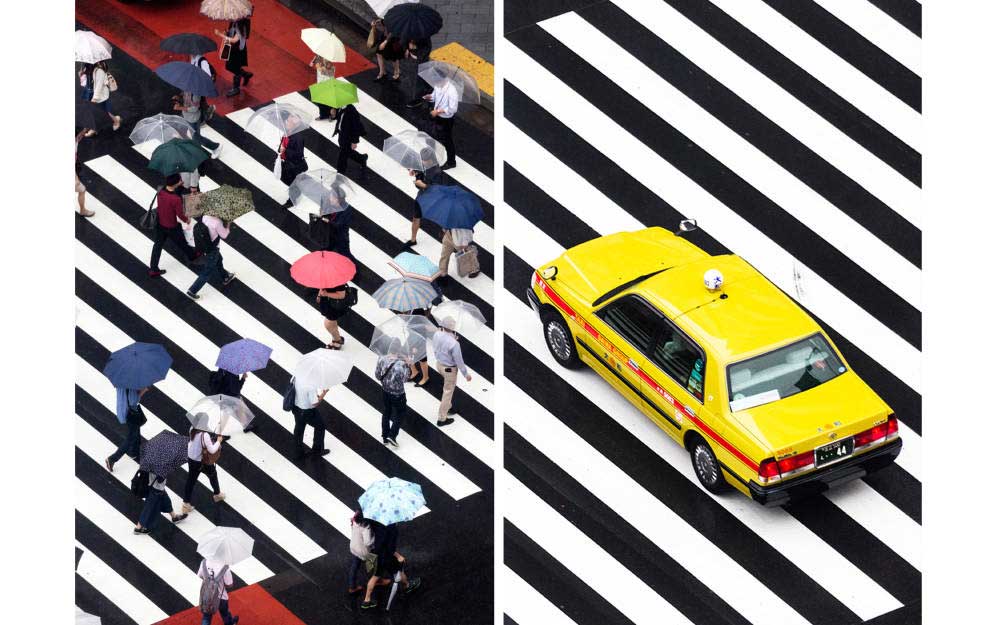 Chantal Webber, founder and Director says, "I came across Mizutani's printed works at last years edition of Photo London and became fascinated by his refreshing and unfamiliar observations of Tokyo. I am intrigued by his search for nature within an urban environment & depiction of beauty, geometry, pattern and luminosity in the everyday. Utilising the ever present ambient light of the city and strong flash, Yoshinori captures an almost otherworldly, futuristic view of his subject matter. Whether photographing the movements of parrots, bugs or people, his images express a contemporary and hypnotic scene. In Rain, I love that we are able to view human life from above, as a pattern of nature, embellished by a sea of colourful umbrellas.
For me, Mizutani is part of an exciting new wave of young Japanese photographers who have gained notoriety via the likes of book publishing and the internet. Social media is also playing a big part in discovering new talent and as Yoshinori's work is so fresh and visually striking, it stands out from the crowd.
We are delighted to be hosting such an important exhibition during Photo London, especially given that this will be the worldwide premier of the Rain series and also Yoshinori's first solo exhibition in the UK.
Webber Gallery Space was launched at the end of 2014 in the heart of London's gallery district in Fitzrovia. They aim to provide an exciting platform dedicated to supporting and showcasing the personal work & print sales of both represented and affiliated artists. The gallery look to explore contemporary photographic themes through an immersive programme of exhibitions, talks, and events.
In 2016 the gallery will be hosting Yoshinori Mizutani's first UK solo show in collaboration with IMA. Other shows and events this year include works by Marton Perlaki, Gregory Halpern, Motohiro Takeda in collaboration with IBASHO gallery and the 2016 edition of the Unseen Photo Fair.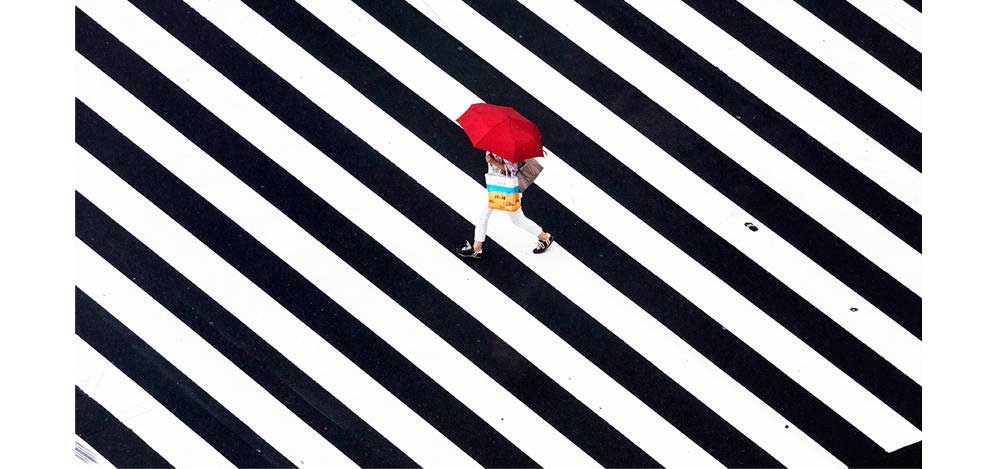 Born in 1987 in Japan, Yoshinori Mizutani has quickly established worldwide recognition and amassed an impressive list of solo exhibitions in numerous countries, including; Switzerland (Galerie Au Premier), Tokyo (IMA), Beijing (Aura Gallery) and Belgium (IBASHO). In addition, Mizutani was awarded the Japan Photo Award in 2013 and nominated as a FOAM Talent in 2014. His publications include YUSURIKA and COLORS (amana/IMA, 2015) and Tokyo Parrots (amana/IMA, 2014). He lives and works in Tokyo.
Webber Gallery Space
20th May – 21st June
London | W1T 1PE