In this photo project I wanted to convey the ambiguity of human nature and the beauty of the unity of its opposite parts.
In each of us there are such parts of the personality that we do not accept, there is a shadow side that we hide from everyone, and sometimes from ourselves, and this splits the personality, does not allow us to live in harmony with ourselves and live full life , because often we hide in this shadow side of the personality not something , but those features that were simply inconvenient for parents, the inner circle, the society in which we grew up and formed. For the last couple of years, deep transformation processes have been taking place in my personality, I got to know my shadow side and learned to accept myself, and this is reflected in my work. Hence the photo series was born on the theme of Yin and Yang, the theme of the connection of opposites forming a single whole, the harmony of dark and light.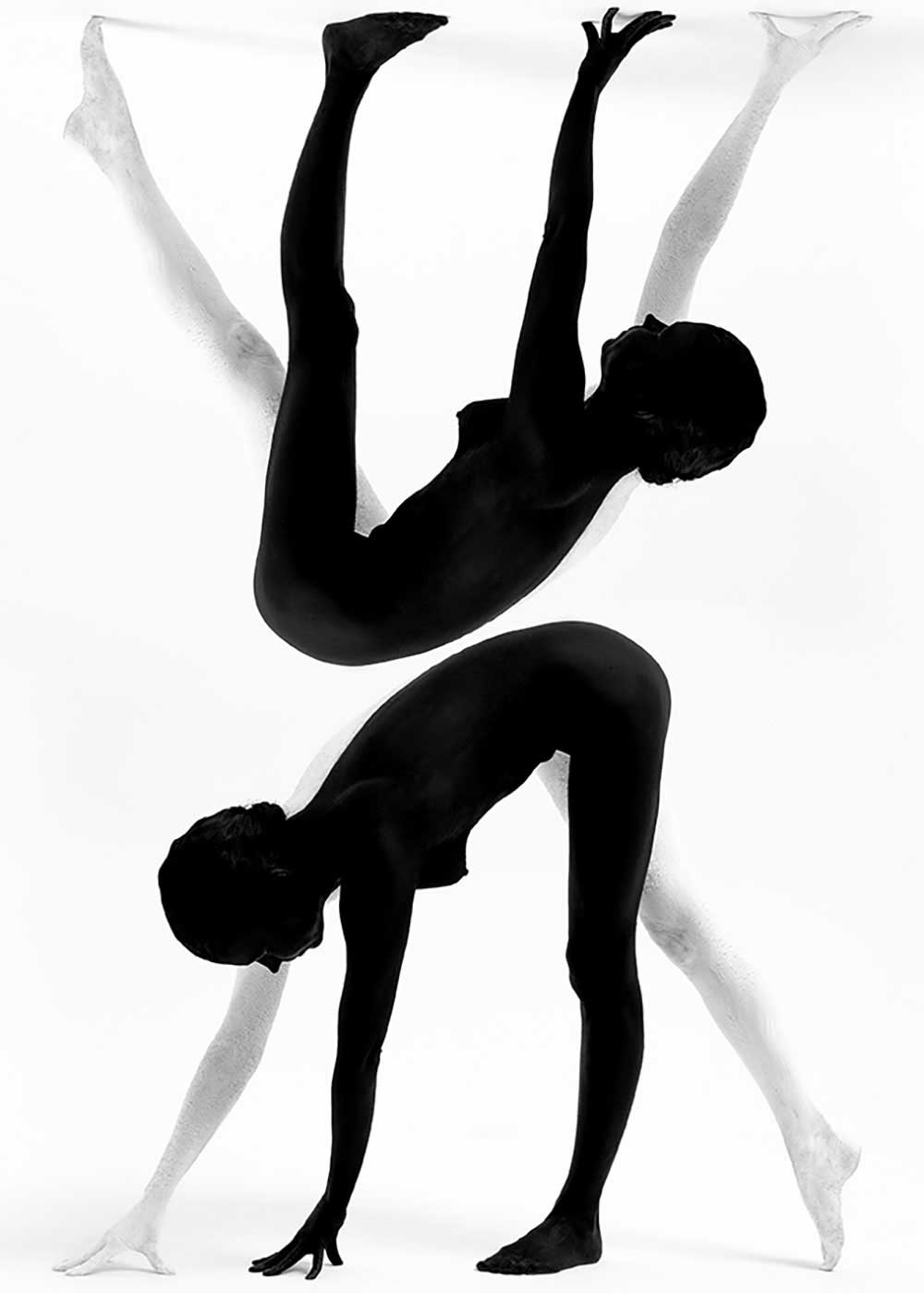 My name is Yulia Sudavnaya, I am 36 years old and I am from the city of Arkhangelsk in northern Russia. After school for a short time, I was a free student at an art college, despite the fact that I had never painted. I attended all the classes from morning to evening, that's exactly what I realized that I want to connect my life with the fine arts. The second decisive factor that influenced me was my childhood photographs: they were black and white photographs taken on the old Zenith and printed by my father by hand. That camera, an old film Zenith, was my first camera, and those photographs were an inspiration for a lifetime. Therefore, after school, I entered the St. Petersburg University of Cinema and Television at the Faculty of Photography and Technology of Recording Materials. 
However, my professional career began only 4 years ago, since then I have been actively studying and developing in the field of commercial and art photography. Now I work as a professional photographer and have my own photo studio in my hometown, thanks to this, I have the opportunity to implement my creative projects, such as the "Yin and Yang" photo series in particular.