On Tuesday( 4th September,2018) late afternoon,a section of busy Majerhat bridge in area of posh south Kolkata came crashing down , triggering shock across the city.
Many people were feared trapped underneath, some still in their vehicles. One person(Soumen Bag, 28, was travelling from Silpara to College Street) was killed on spot and 24 were injured and they have been shifted to the hospital. The army and the five teams of NDRF were dispatched immediately for rescue operation.
The 40-year-old bridge, built by the Port Trust, stood over the rail tracks of busy Majerhat Station. Accordung to eyewitnesses said around 4.45 pm, a huge segment of the bridge came crashing down. "We were working nearby and suddenly heard a loud bang. Then, we saw a portion of the bridge collapse," said a labourer engaged in metro railway work who witnessed the collapse of Majerhat bridge in Kolkata on Tuesday, according to news agency PTI.
"It was around 4.45 pm. We saw a minibus, cars and bikes come down with the bridge. We ran towards the spot," he said.
Another eyewitness said the bridge collapsed on the canal flowing under it, preventing a major tragedy.
"Had it collapsed on the railway tracks a major disaster could have occurred if a train arrived at that time," he said.
According to RVNL Chief Project Manager/Line AK Roy said the collapse of Majerhat road overbridge (ROB) girder over canal portion was a "mid-span failure of RCC girder which are very old and of longer length of approximately 40 metres".
According to news report . Days before Kolkata's Majerhat Bridge collapsed  – Eastern Railways, in charge of a section of the bridge, had warned of the imminent danger in a letter sent to the Kolkata Metropolitan Development Authority (KMDA), a statutory body under the state's Urban Affairs Ministry. exactly six weeks ago, on July 27.
Eastern Railways team that inspected the bridge on July 21 "found visible deflection towards Sealdah end" of the very slab that collapsed.In simpler terms: The slab or span that fell had gone out of alignment and that was visible to the naked eye.The letter also warned, "There are locations having exposed reinforcements in deck slabs and some cracks in piers over isolated locations that require attention."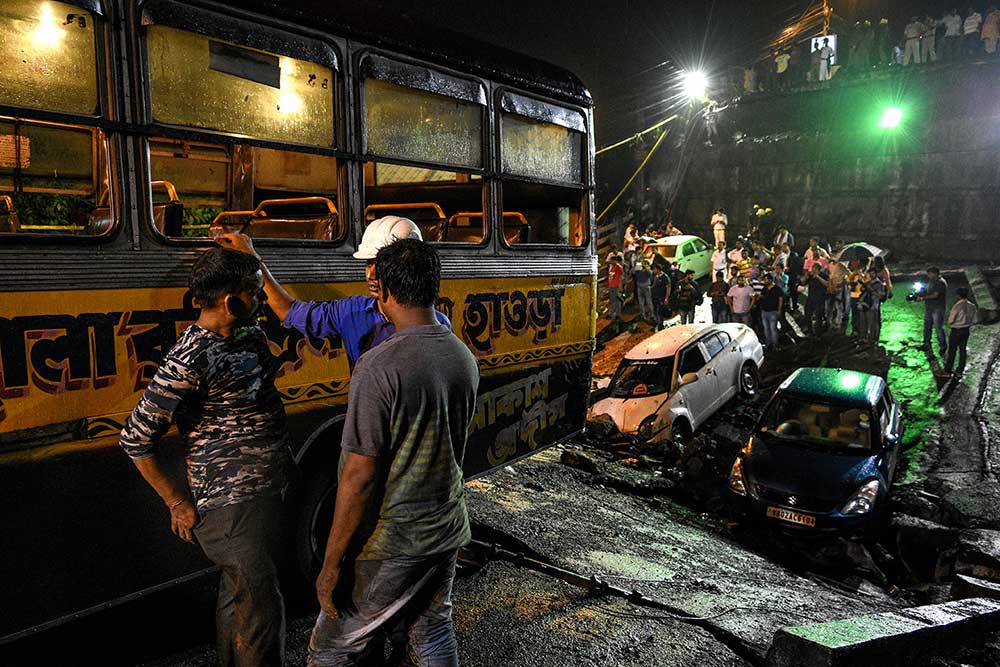 The letter was addressed to the Superintendent Engineer, South Circle, GAP sector, KMDA.Engineers not linked to the bridge collapse investigation say the letter should have rung alarm bells in KMDA. Instead, all that appeared to have been done was patchwork road repairs on the bridge surface.
Shortly after the bridge collapsed, personnel from fire brigade, police and NDRF reched the spot, eye witnesses said. Locals too chipped in with the rescue work started.Cranes, iron cutters and drills were brought in to remove the debris, said the report from PTI. A minibus, four cars and a few motorbikes damaged by the accident lay at the site as rescue workers tried to pull out the injured from the vehicles.The rescue operation continued amidst intermittent rain.
After the 36hour rescue operation , two more boadies were discovered ( Goutam  Mondal aged 45 and Pranab Dey aged 21, both Metro workers ) , Majerhat bridge collapse brings back the cruel memory of Posta bridge collapse in 2016. With well over 100 bridges around the city, the citizen wonders on the government who idealises its development project for the city to that of other developed citys around the globe, that when will the responsible people wake up and take care of bear minimum of maintanence of the cities 100 year old transporation networks so that they can live in the peace of mind that their loved one will return home safe even from a small task as simple as picking up the monthly groceries.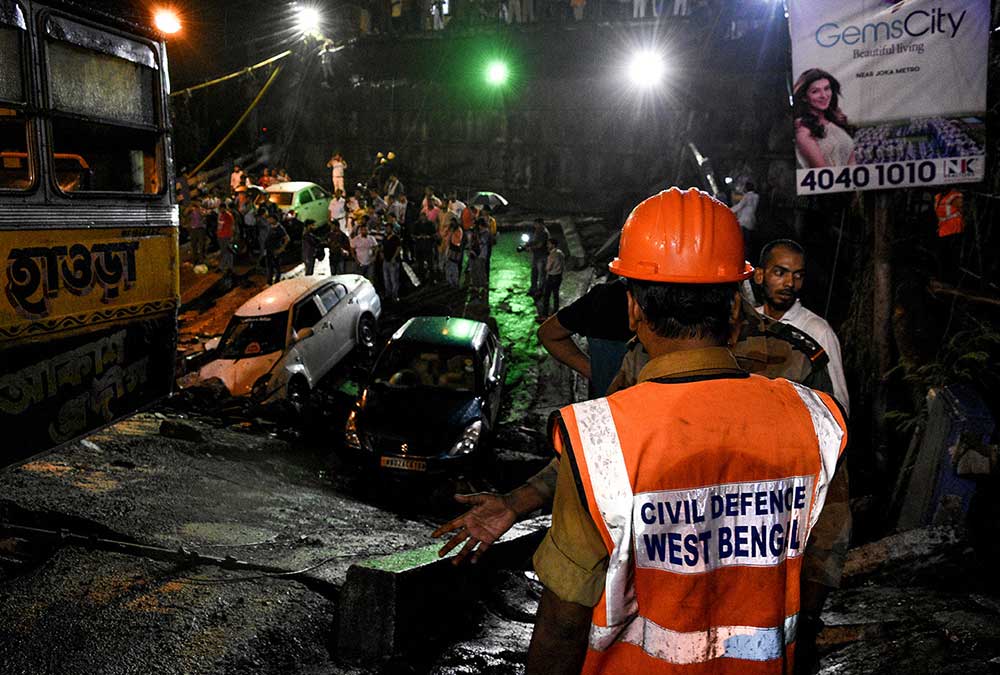 About Debarchan Chatterjee
I'm an Independant journalist and documentary photographer belonging from Kolkata,India. My genre is human interest and i love documenting the people of this city and their stories. Currently working as a freelance photojournalist various national as well as International agencies , my work takes me to various destination where i get to interact with people and know their voices,their conflicts,their daily struggle and happiness and i love doing this. Working as a photographer for past 3years, i am a storyteller taking the untold stories of my city to the world. [Official Website]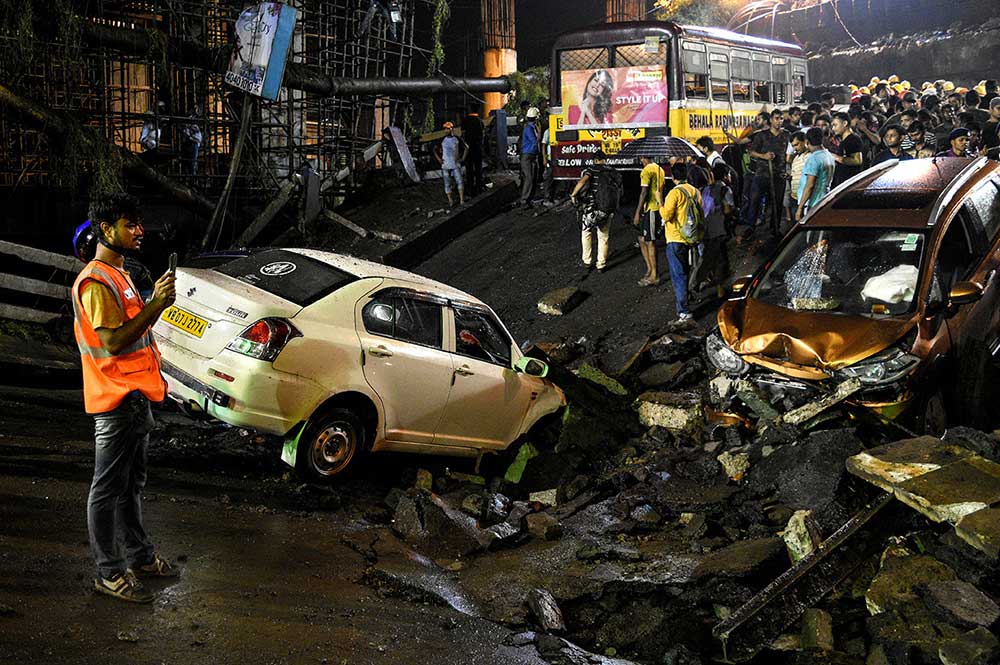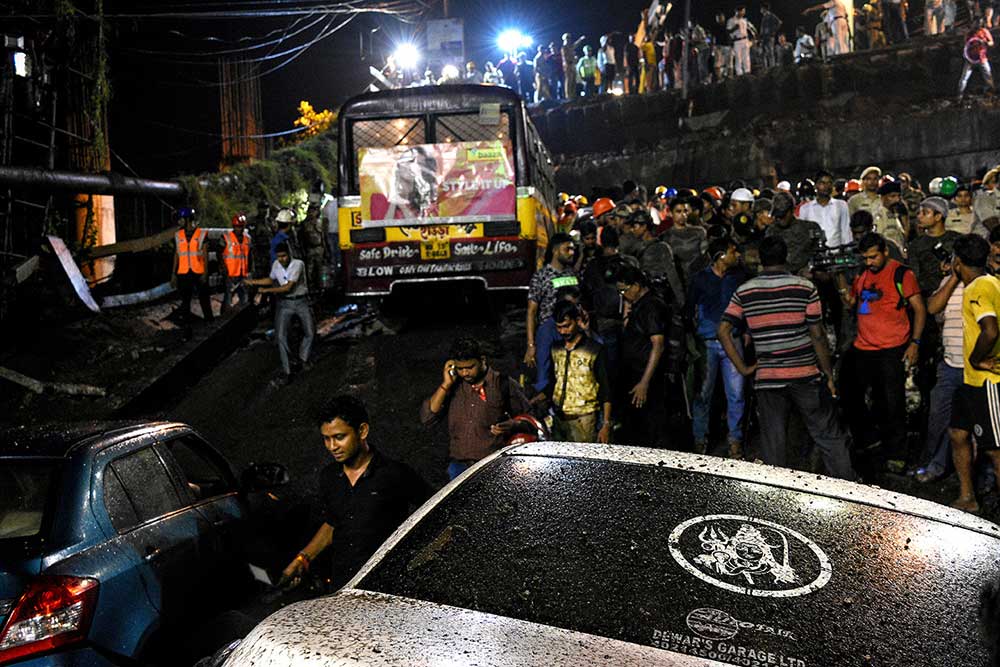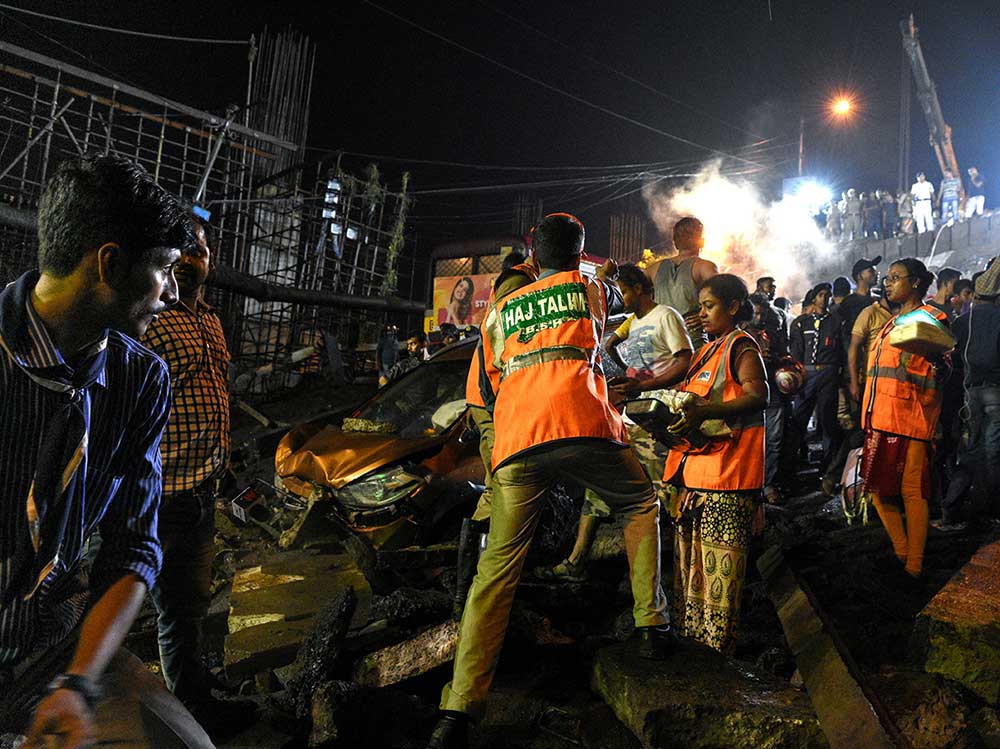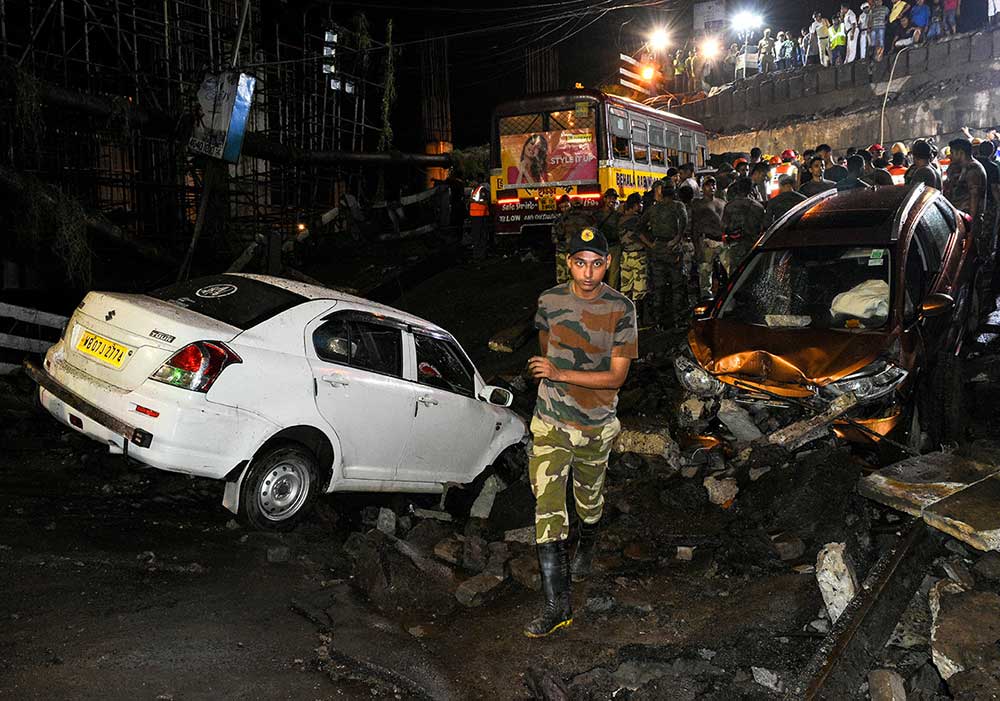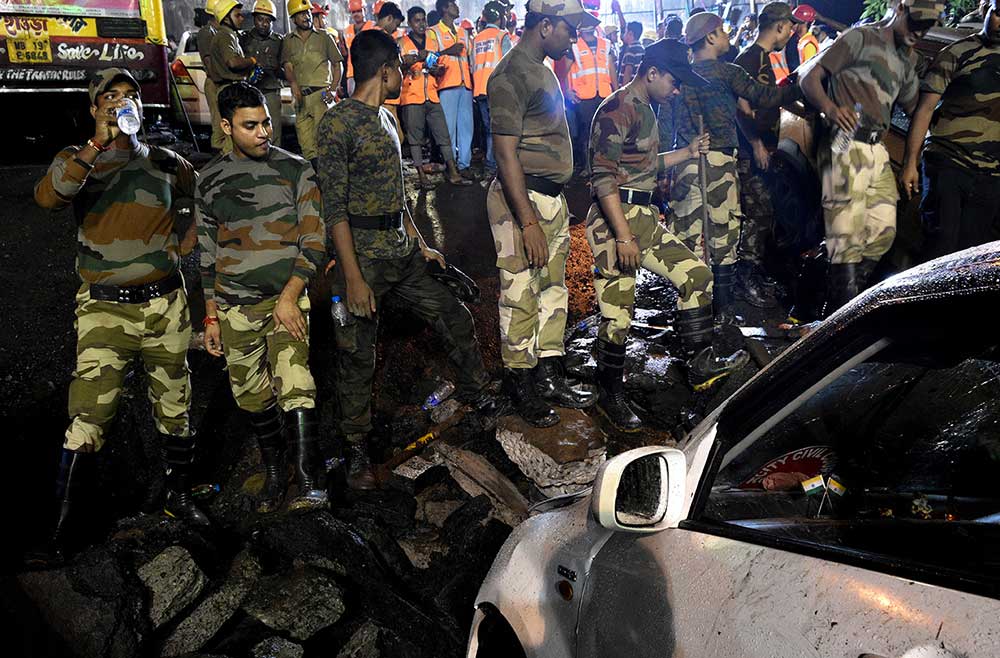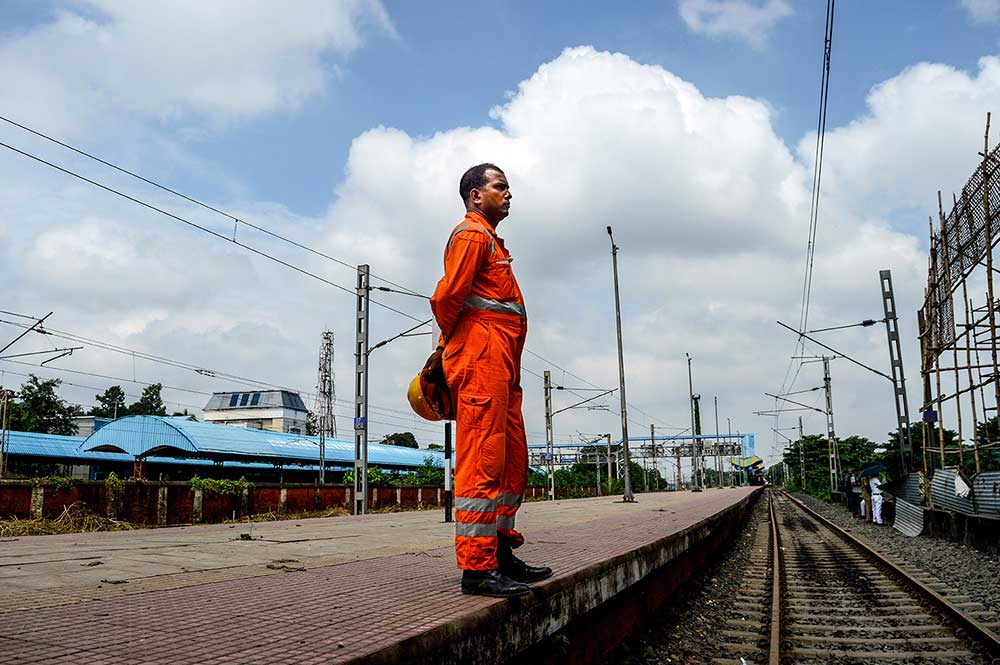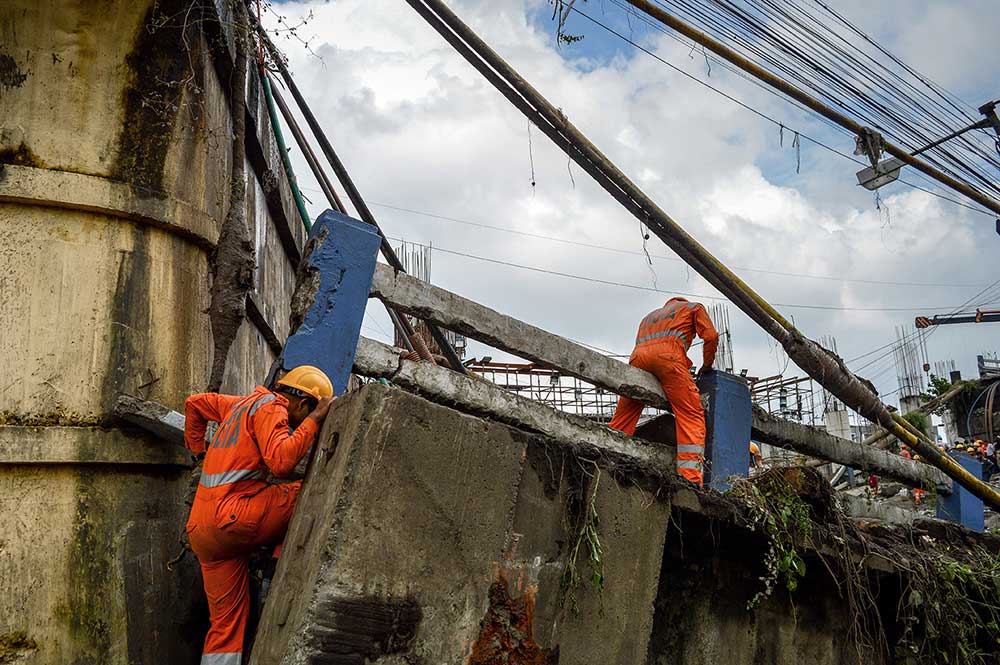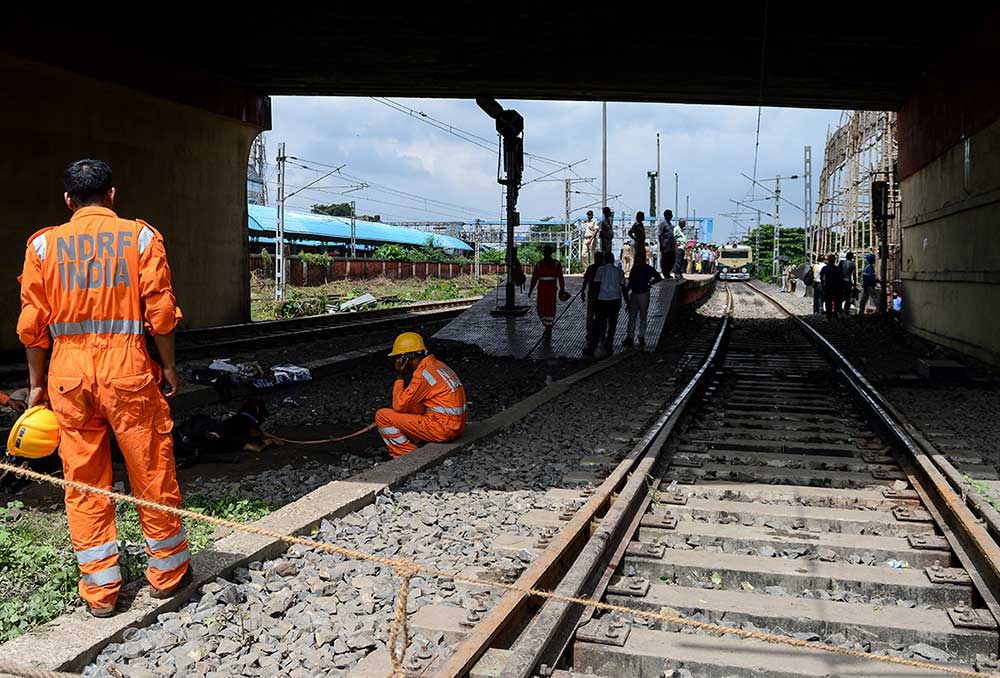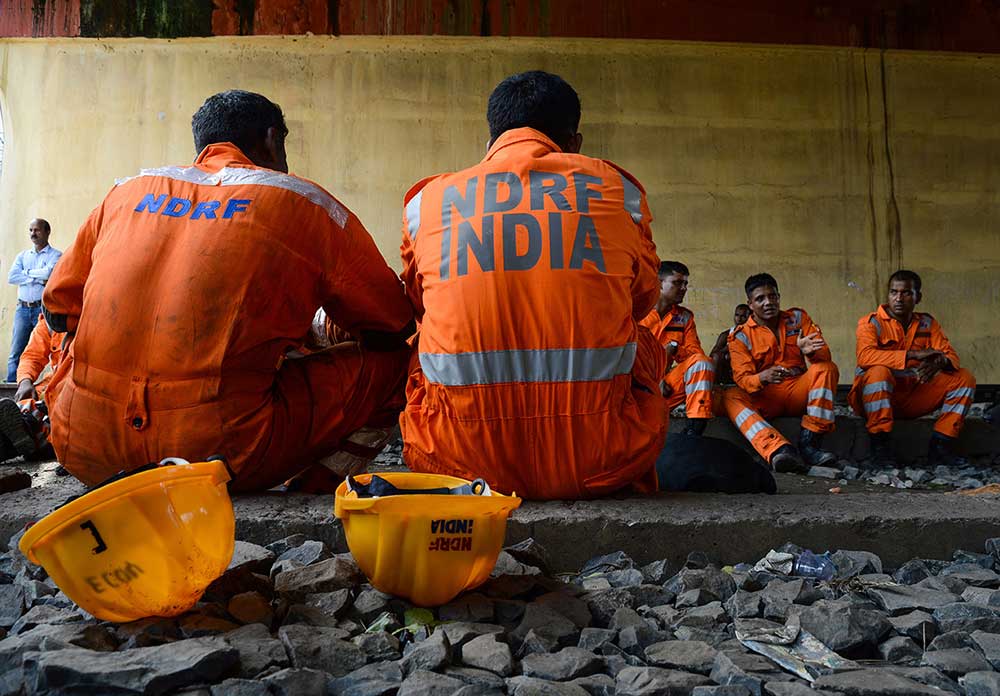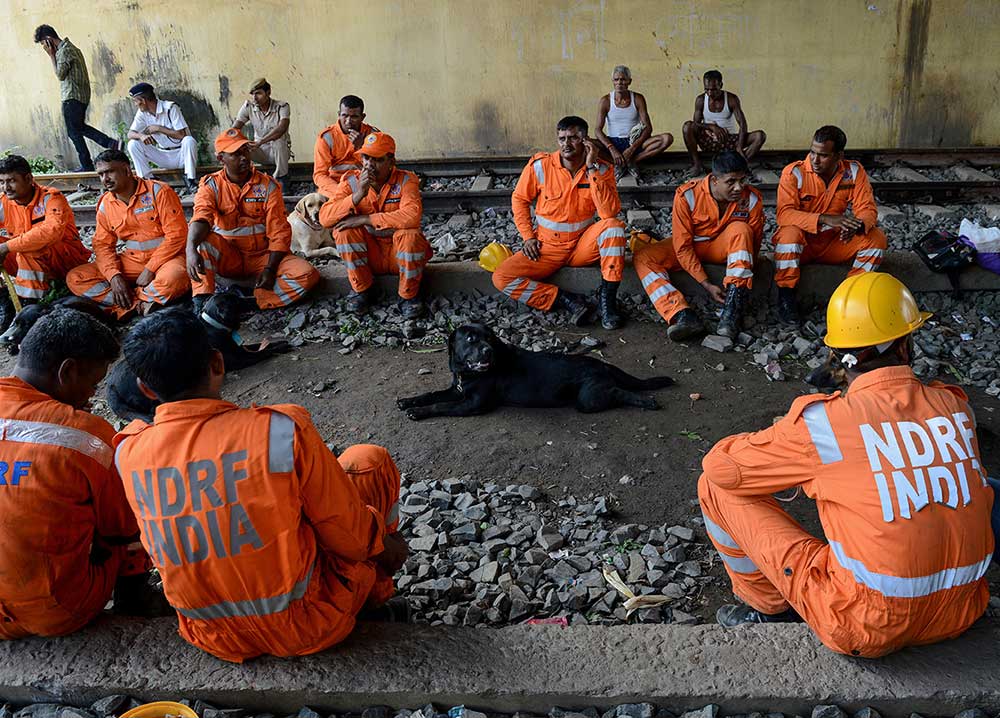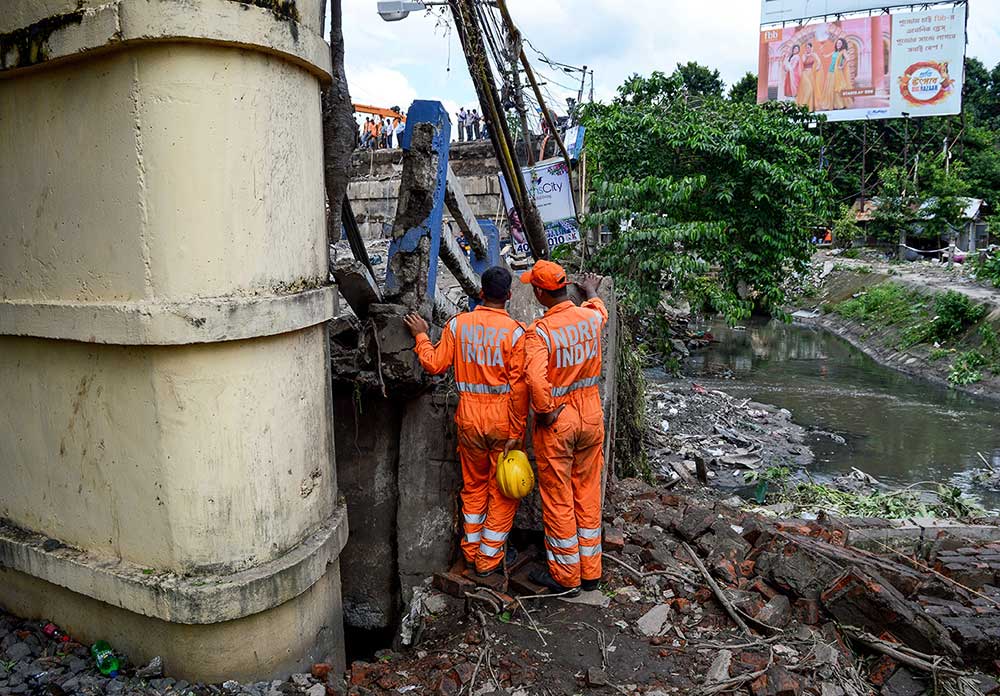 Legal Note: The photographer attest that have full authorization to give consent to the publication of these photos or project and have the authorization and permissions of third parties. Guarantees that you have all the necessary communications of property and you have obtained all the necessary authorizations for any property, buildings, architecture, structures or sculptures appearing in your photographs.