Lisa Powers created a 'photographic history' of Empress WanRong after she learned of her short, tragic life. She wanted, through this re-creation, to give WanRong the recognition she never received in life.
The last Empress of China was the beautiful and Western educated WanRong who was selected (against her will) to marry Emperor PuYi when she was just 16. PuYi selected his bride from photographs of eligible young girls. The photographs that were presented to PuYi were not of fine quality and he chose a girl who was inappropriate for his wife as she was only 12 years old.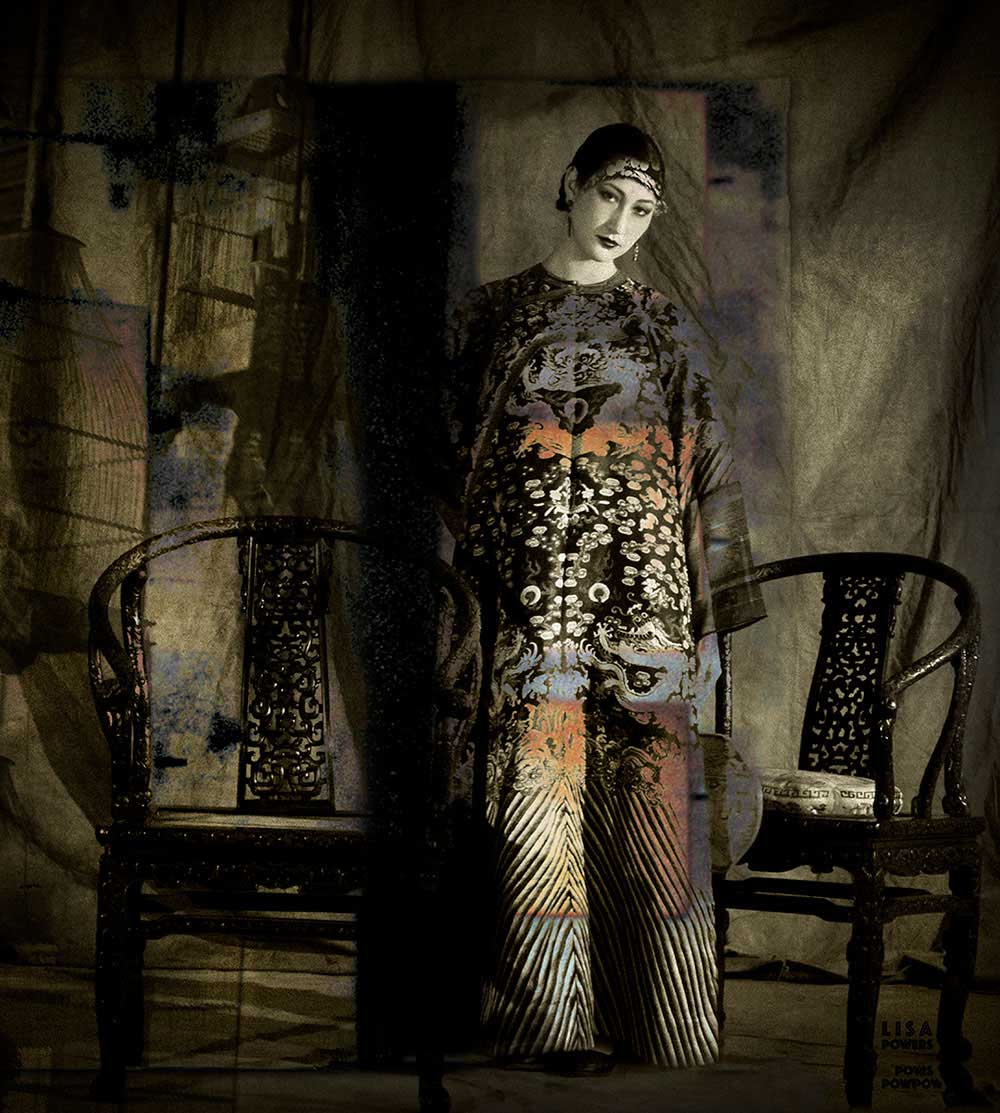 PuYi's family then selected WanRong for him and they married. His original choice, the 12-year-old girl, became his concubine. WanRong was trapped between her sophisticated modern Western education which she embraced, and the confinement of Chinese Imperialist culture in the Forbidden City. After only a couple of years of marriage, PuYi and WanRong were forced out of the Imperial Palace in the Forbidden City by the Japanese invasion and installed as Emperor and Empress of the Japanese puppet state, Manchukuo in Manchuria.
WanRong had no love for her husband PuYi and had affairs with his aides. She even gave birth to a daughter but the whereabouts of this child are unknown. It's clear that WanRong was not permitted to raise her baby girl as PuYi was enraged at her infidelity. There were rumours that PuYi killed the child, and other rumours that the child was given away.
WanRong was in such despair that she started using opium as a sedative. In 1945 the Soviets invaded Manchuria, where Manchukuo was located. PuYi fled for his life leaving his wife behind. As as a result, she was captured by the Chinese Communist guards. She lived in different internment camps and eventually died of opium withdrawal and malnutrition in prison at age 39. To this day, her remains were never found. She vanished completely.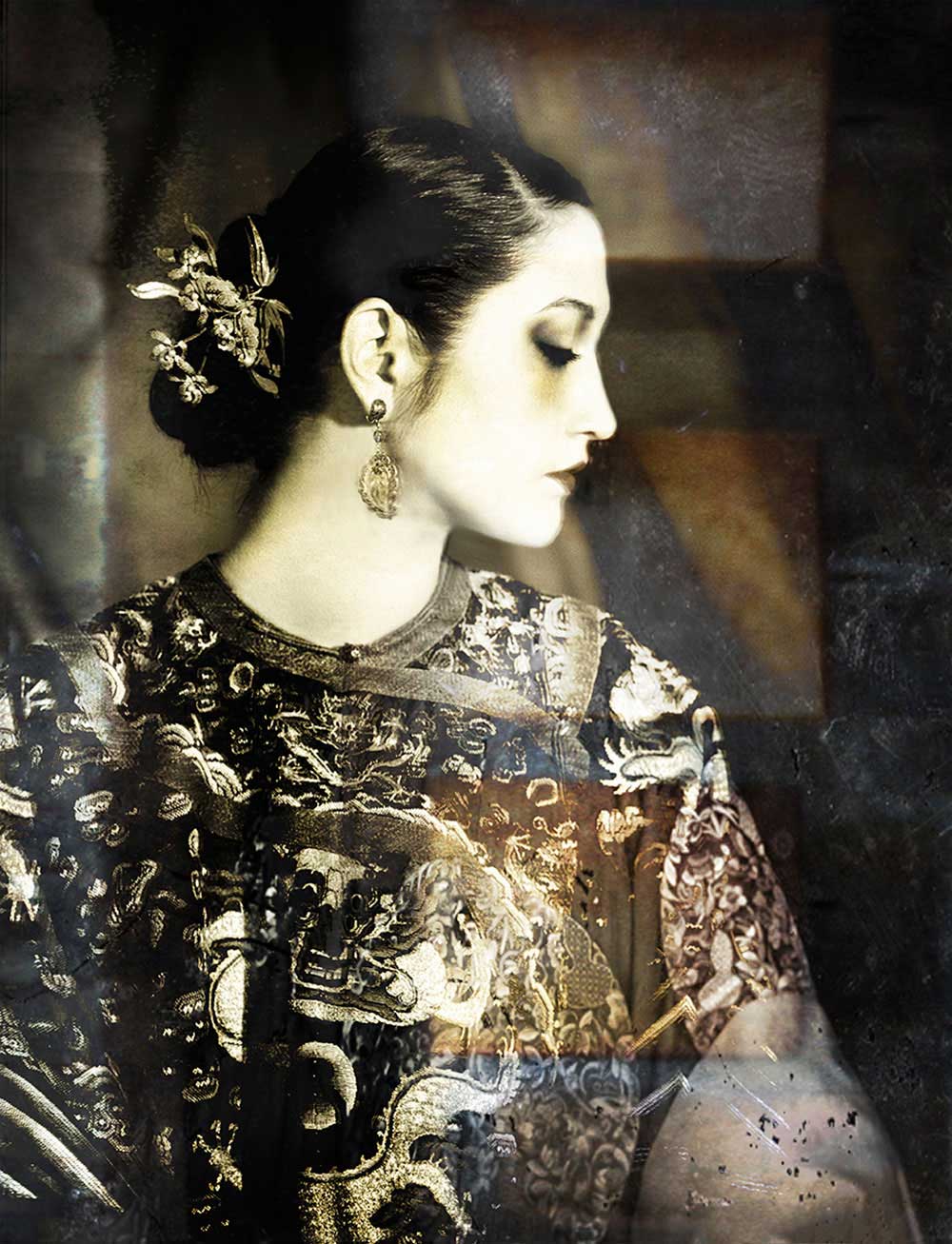 About Lisa Powers
I was born in the south of France. My heritage is of French/Italian lineage. My family and I moved to New York when I was ten years old. I began learning photography when I quit my day-job in a small advertising agency for a job in a large commercial photo studio.
My ambition was to become a professional freelance commercial photographer and I learned by watching the studio photographers shoot in the daytime, then shooting for myself with models at night. I learned more by artistic experimentation than technical correctness since I had no technical knowledge. This was in the film era, long before digital cameras. For the next thirty years I was one of the few women working successfully in commercial photography, an industry which was/still is largely male-dominated. In 2008 I relocated with my four kitties from New York to New Zealand and I took my photography in a new direction: Fine Art.
I've been honoured with many prestigious photographic awards as well as Distinctions Award from The Royal Photographic Society, London. My Photographic Art has been exhibited in art galleries in New York, Los Angeles, Paris, Tokyo and New Zealand. My recent series, "WanRong: The Last Empress of China" is a portrait re-creation honouring Empress WanRong. It was exhibited at The FoGuangYuan Art Gallery, New Zealand.
"I don't capture pictures, I create them from nothing in my studio… not as one would perceive them in reality but as imagined images. To do this, I build from an idea. Choosing the right model to direct is crucial. I am completely self-taught and perhaps because of that, I am fearless. I love mixing analogue film with digital effects."