Varanasi, most photographed city in India in the northern Indian state of Utter Pradesh, the spiritual capital lies on the left bank of the River Ganga .
Since ancient times; the city has been an important centre of Hindu devotion, pilgrimage. The vast empty space on the other side of the river, has given another dimension to this city, particularly its beauty. If you have a day in this city , you can experience the total life cycle from birth to death. This is the uniqueness of this city, very close to life.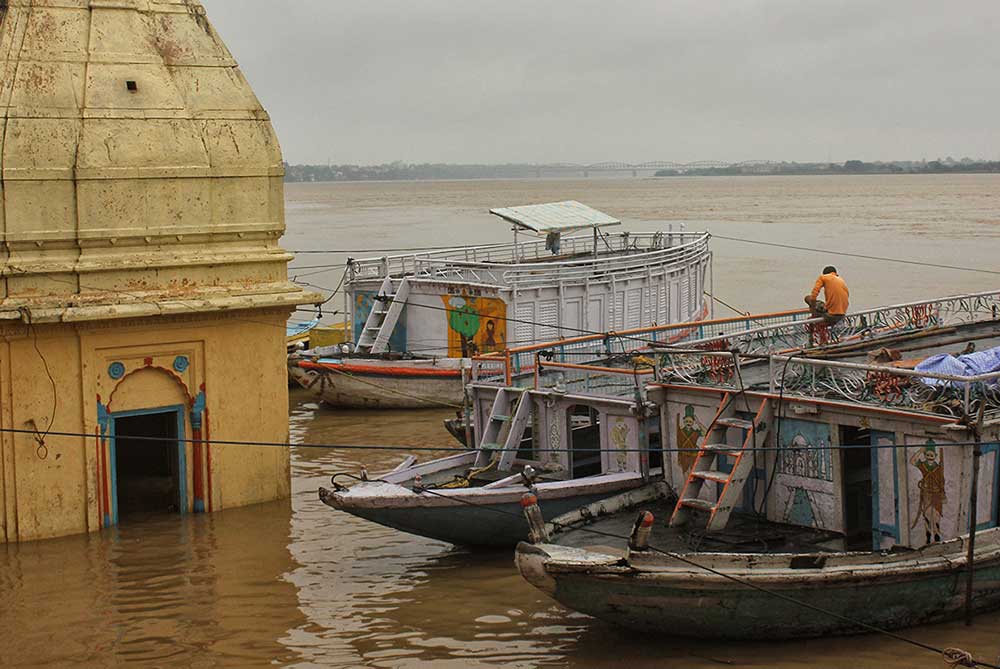 Nearly seven times I visited this city in different seasons, in winter, in summer or in the rainy season. This city reinvents itself every time. When the stairs are filled with waters, its beauty is different or Dry River in winter brings another dimension. Some things are strange to my eyes mainly, clothes drying on the stairs, religious activities near the banks of the river or barber cutting hair by it's bank. Looking at the camera lens, the flower seller's surprised look. He seems to be wondering how long he has been looking at it. For many ages, what's the need for it? A lot has been said about this city, numerous photographs have been captured since long and a small effort from my side also.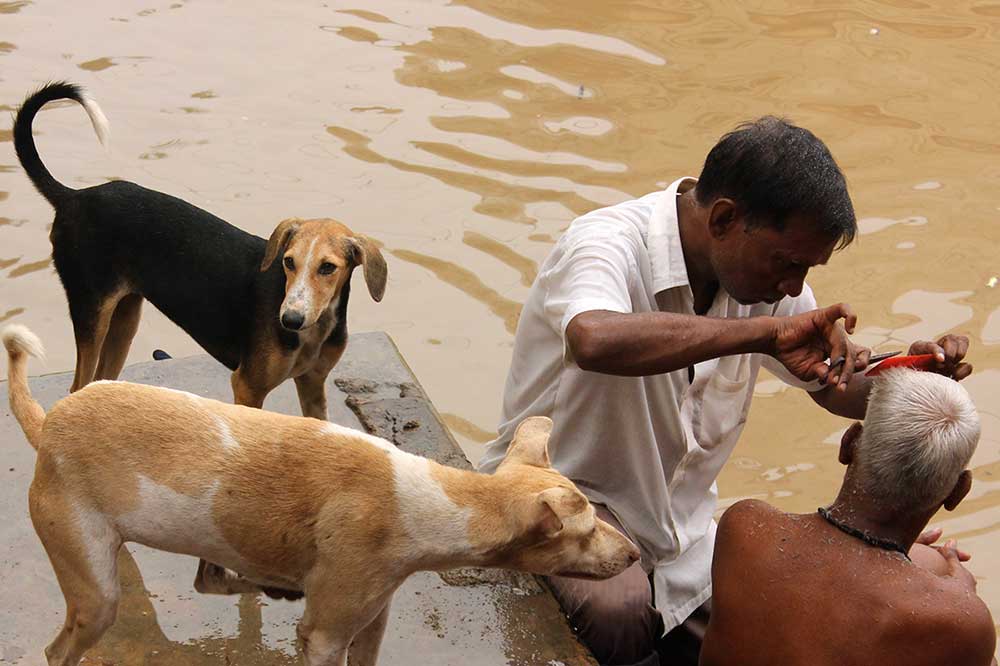 About Kaushik Dolui
Born in Howrah, West Bengal, India but currently Kaushik Dolui is working  and living in Kolkata, He was  graduated and completed  Master Degree in Economics from Calcutta University .  In his childhood days ,he did the drawing and painting,  later in his mid-twenties he developed an interest in photography and completed some photography courses .
Sh Dolui participated  in different photographic salons under FIAP and PSA patronages and won many awards/acceptances over the time and it is still continuing and received Excellence FIAP Honors from Federation de l'Art Photographique in 2009 .
Kaushik Dolui's works/projects published/selected   in Dodho(16th times), 24 works as editor's favorite in Nat Geo, Monovisionawards, iphotographeroftheyear (silver-award 2017 ), photoawards, ndawards, fineartphotoawards, 35awards, photographize magazine (issue no 38) , px3, France (Bronze winner in fine art category 2021), tzipac, fotodng, 1x(10 images), moscowfotoawards (Silver in fine art, 2021, Gold Winner in 2022, Fine art landscape),  Annualphotoawards, DNG Magazine(Issue no-156), thecrazymind, jaamzin, Photoimaginart, monovisions (interview), Minimalist Photography Awards,  Tagree, Art reveal magazine(interview, Oct 20),Edge of humanity magazine,The Motif Collective( First place in Architecture Oct,2021), theflyingfruitbowl   and  Gold winner in Tokyo foto awards 2018(tifa) in fine art/collage category.