Standing on the bank of the Ganges, I could hear the faint sound of a prayer-bell. Someone is doing Aarti (worship) nearby! Suddenly there was a flash of a match stick at a dark corner of the ghat.
I could see an ash-covered figure with disheveled locks of hair turning his head to me. He raised his hand in the posture of blessing. Like a magnet, I started moving towards him. Shop-lights have not reached this part of the Varanasi ghat. I could see his glowing intense eyes ….is he smiling? I started kneeling down in front of him for an unknown reason. I felt being sucked in to something. Now I could see him clearly. He was a Nagasadhu, wearing no clothes as he was supposed to denounce all material possession! At that very moment, both of our eyes met and there was a piercing curiosity which I could not take for long! I shut my eyes.
After a while I pulled all my courage and opened my eyes to see no one in front of me! I was completely startled and my throat was getting dry! How can it happen when I was so close? Yes, he was gone! Only the matchbox was lying on the ground.
It was the beginning of my search for Saints or Sadhus on the Ghats of Varanasi. Past 12 years, I met many Sadhus. Some live in a quaint corner for a few days and then vanishes in to thin air! Some are regular and gladly accept alms from their disciples or live on "Bhandara", a food plate for sadhus organized by disciples. A few of them take shelter in a make-shift "Dera" as they call it. Normally it is around the Varanasi Ghats or in Varanasi city. During Kumbh (the biggest fair happening every 12 years) or Ardh Kumbh (every 6 years), Sadhus flock in to Varanasi for a holy dip in The Ganges.
And there are Saints who live an ordinary life in Varanasi and perform their daily rituals without the knowledge of common public. 
Spirituality and saffron robes are a part of Varanasi for ages. Simplicity, denouncement drew me to the sadhus more and inspired me to work on them. One incident triggered me to explore on "life and beyond" and I could only get to have the scent of the sadhus…. Hope this work may take you all through a different journey and may make you interested in exploring more about life.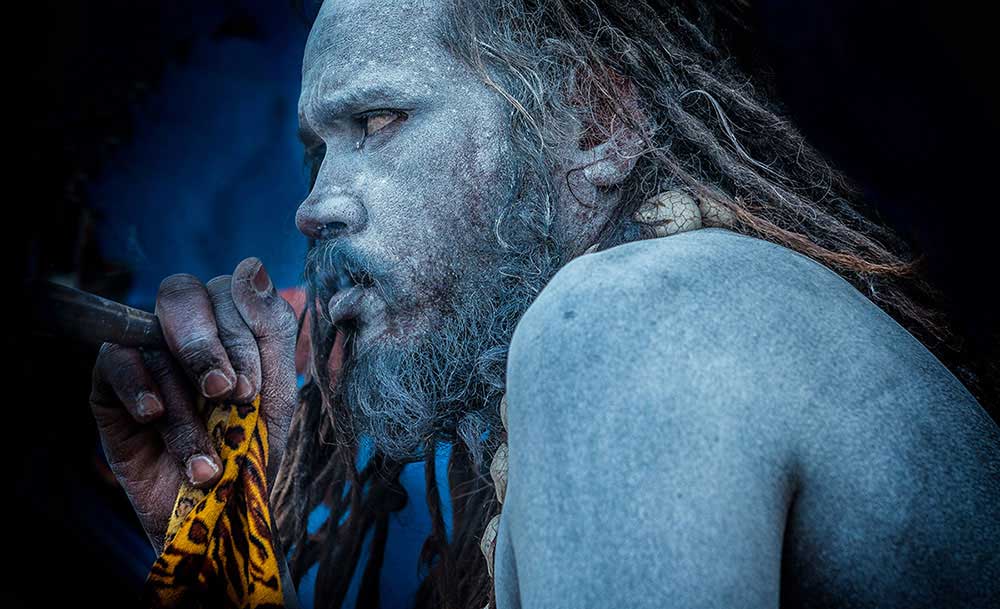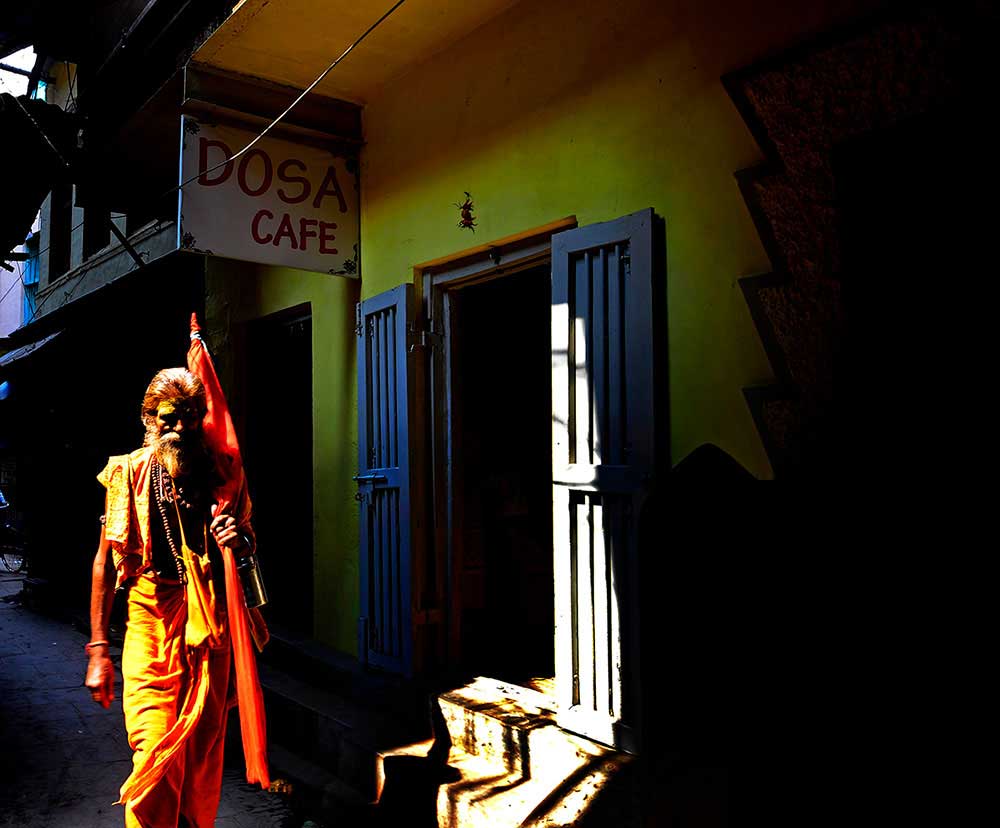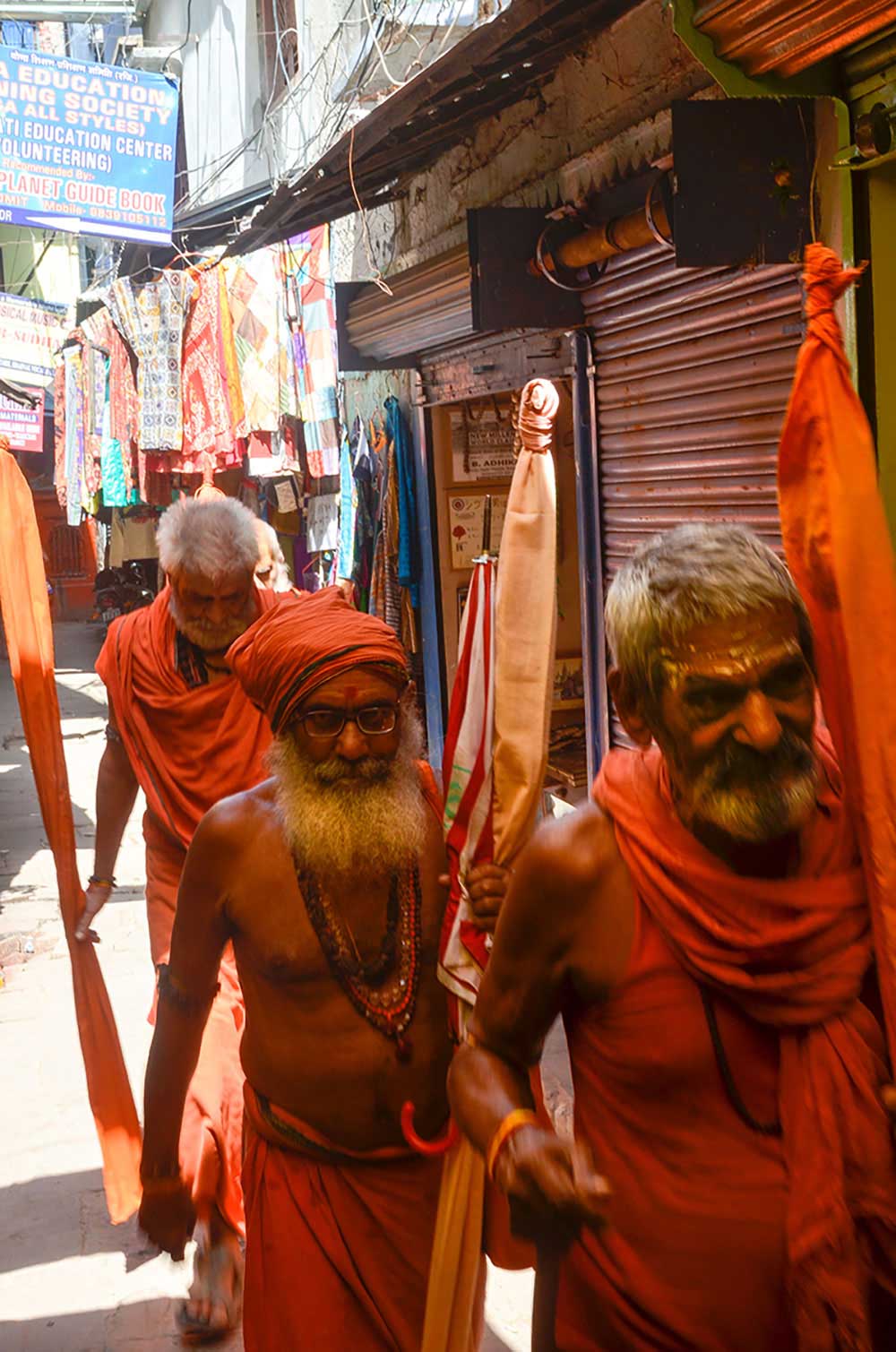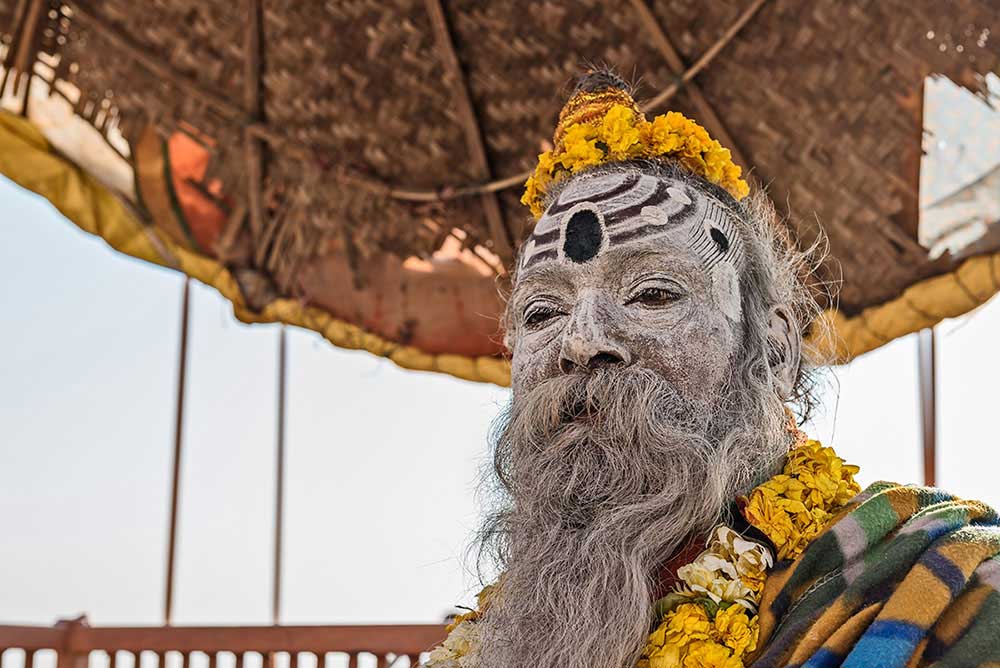 About Abhijit Bose
Abhijit started his journey in photography in 1978 with ISOLY-II, a point and shoot camera.  He is well traveled in Europe, Africa and Asia. He specializes in Fine Arts, Landscape and Travel Photography.
He received the Excellence FIAP Honors from Federation de l'Art Photographique, world's highest body in Photography. He also holds the Crown 2 Honors from Global Photographic Union, Greece. More than 500 of his works are widely accepted and awarded in more than 50 countries. He also published his works in Dodho, NatGeo and The Statesman Tabloid, London to name a few. He was thrice finalist in HIPA, UAE, and also a Silver Medal winner in Nature-Landscape category in Moscow International Foto Awards, 2017. His works were also awarded in IPA 2017 and PX3 (2017). He is based in Mumbai.