Entering the world of Wing Chan's photomontages is the beginning of a visual adventure.
His unique and stimulating images encourage you to take a closer look at the environment of the city.
Everything is there for you to discover and nd a harmony within the apparent chaos of urban living. Interpret them however you wish but let them linger in the mind so a pattern of the cities true fabric emerges.
Wing's Urban Tapestry photomontage series explores the daily life of the city. The images are of places we all know such as shopping malls, escalators, subway platforms and passengers inside the trains. We tend to forget people and what is around us as we get so caught up in the bustle of urban life but they are the heartbeat of the urban fabric.
By capturing and building up multiple photographic images into a complex whole I create a visual harmony out of the chaos of city life. The rhythm within these photomontages allows the viewer to look again at the environment and to interpret the photomontages in their own way.
About Wing Chan
Wing Chan was born in Hong Kong in 1962 and grew up in the shadows of the old Kowloon Walled City. This was a very different city to modern day Kowloon, and Chan's formative experiences were embedded in that hardened era. At the age of six, he started out working in a noodle factory, in what was then a rough neighbourhood near to Kai Tak airport. But diligence with his studies enabled Chan to excel at school, and at 18 he left Hong Kong to pursue his vocation for art in the United States.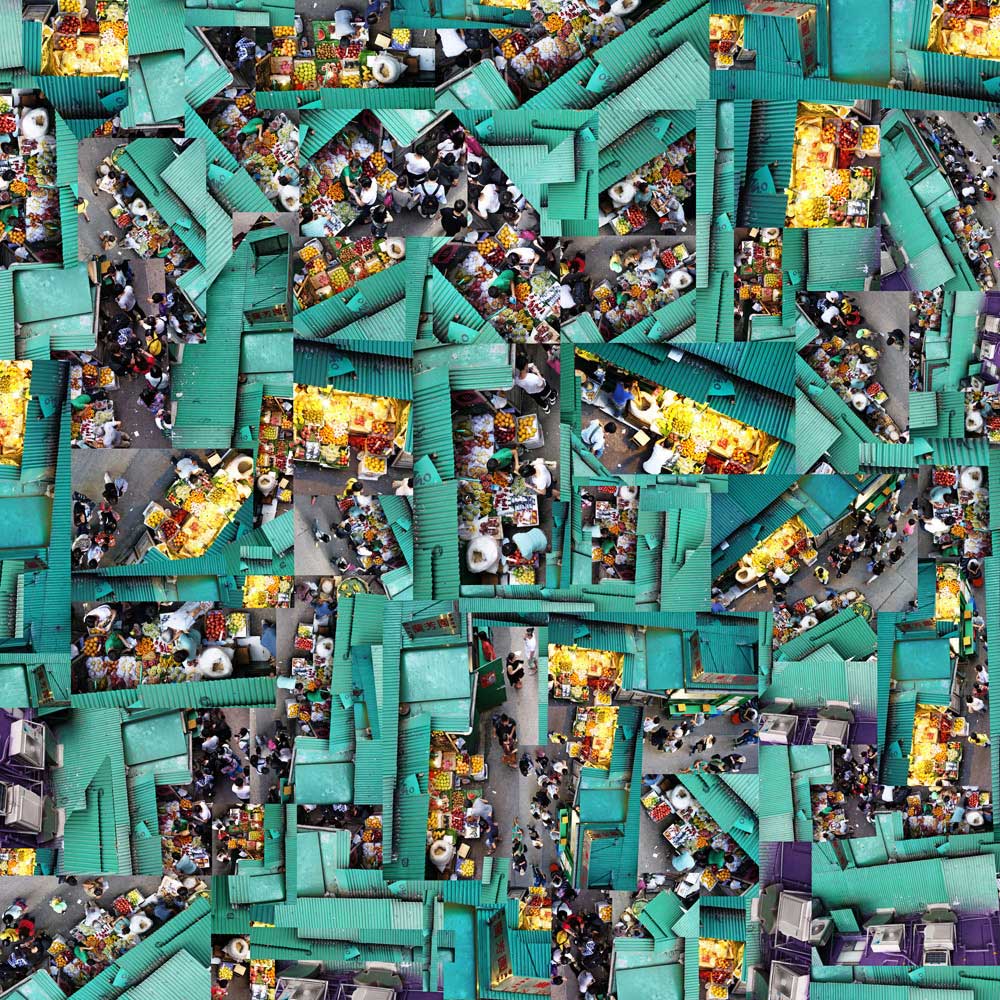 ESPACE
April 11 to May 11, 2017
Grand Building
7th floor, 18 Connaught Road
Central, Hong Kong
www.espacehk.com